Stranger Things Season 3 Quotes
Has Stranger Things Already Started Planning Season 3? Here's What We Know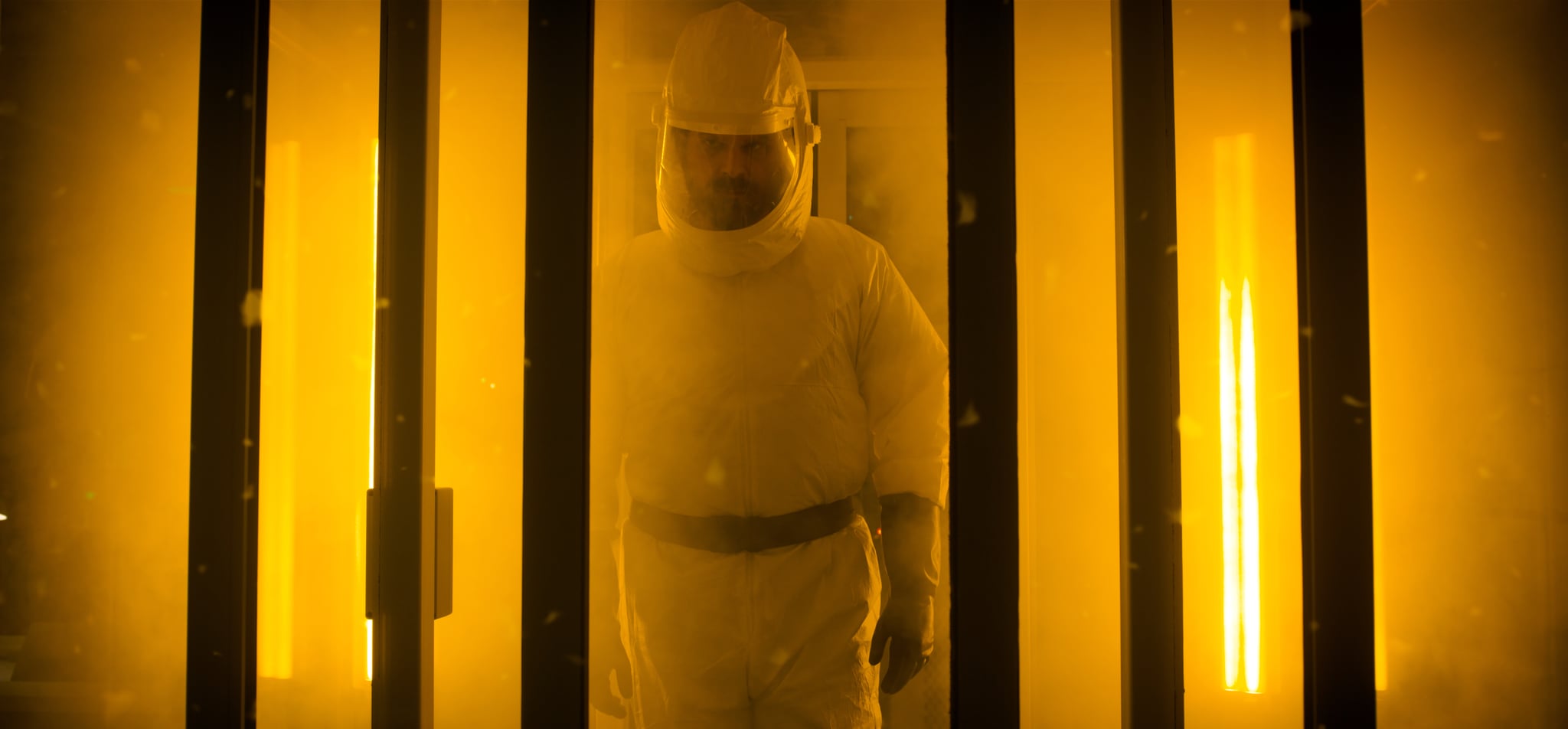 We know, we know! We're all very excited about the epic second season of Stranger Things! But, listen, we'd be lying if we said we weren't already thinking about season three. After all, the most diehard fans of the show have already through all the episodes. Luckily for all of us, Netflix already renewed the show for a third installment way back in August. How could we not be curious about the future?
Just ahead of the season two release, POPSUGAR joined a group of journalists for a round-table interview with Natalia Dyer, Joe Keery, and newcomer Dacre Montgomery. Naturally, we couldn't resist trying to pry out secrets concerning season three. Had production started? Did the cast know anything about stories that have yet to be told? Unsurprisingly, the trio were pretty tight-lipped about the future of the show. But if you read between the lines of what they said, you can figure out a few things.
Montgomery was the first to weigh in. Seeing as he plays new character Billy, it stands to reason that he might not come back after the season finale. Not only did Montgomery reveal that his character's fate is a little up in the air, but he also said they'd begun discussing how to move forward. "I can't speak for anybody else, because of this big cliffhanger for Billy, there were a lot of discussions about a continuation and a past," Montgomery teased. "A past and a future for Billy. Like, where he's come from came later in the game, and then, where he's going became a discussion near the end of filming, for sure."
Dyer, who portrays the sweet-yet-badass Nancy Wheeler, also insinuated that she'd begun to hear murmurs about the future. "Yeah, we do discuss things. As far as future seasons, I think they have a lot on their plate, and at times I'm sure it's like they don't even know," she admitted. "They're also very cheeky, even with us sometimes . . . Like, 'You might do this, or you might do this.'"
Of course, these quotes about season three are vague at best. Rest assured, though, if the whole team is in early planning for it, it just means we'll get new episodes that much sooner. In the meantime, Stranger Things drops every episode of season two on Oct. 27.