Taylor Swift Elle UK Quotes Feb. 2019
Taylor Swift Just Shared the Perfect Playlist If You're Trying to Heal After a Breakup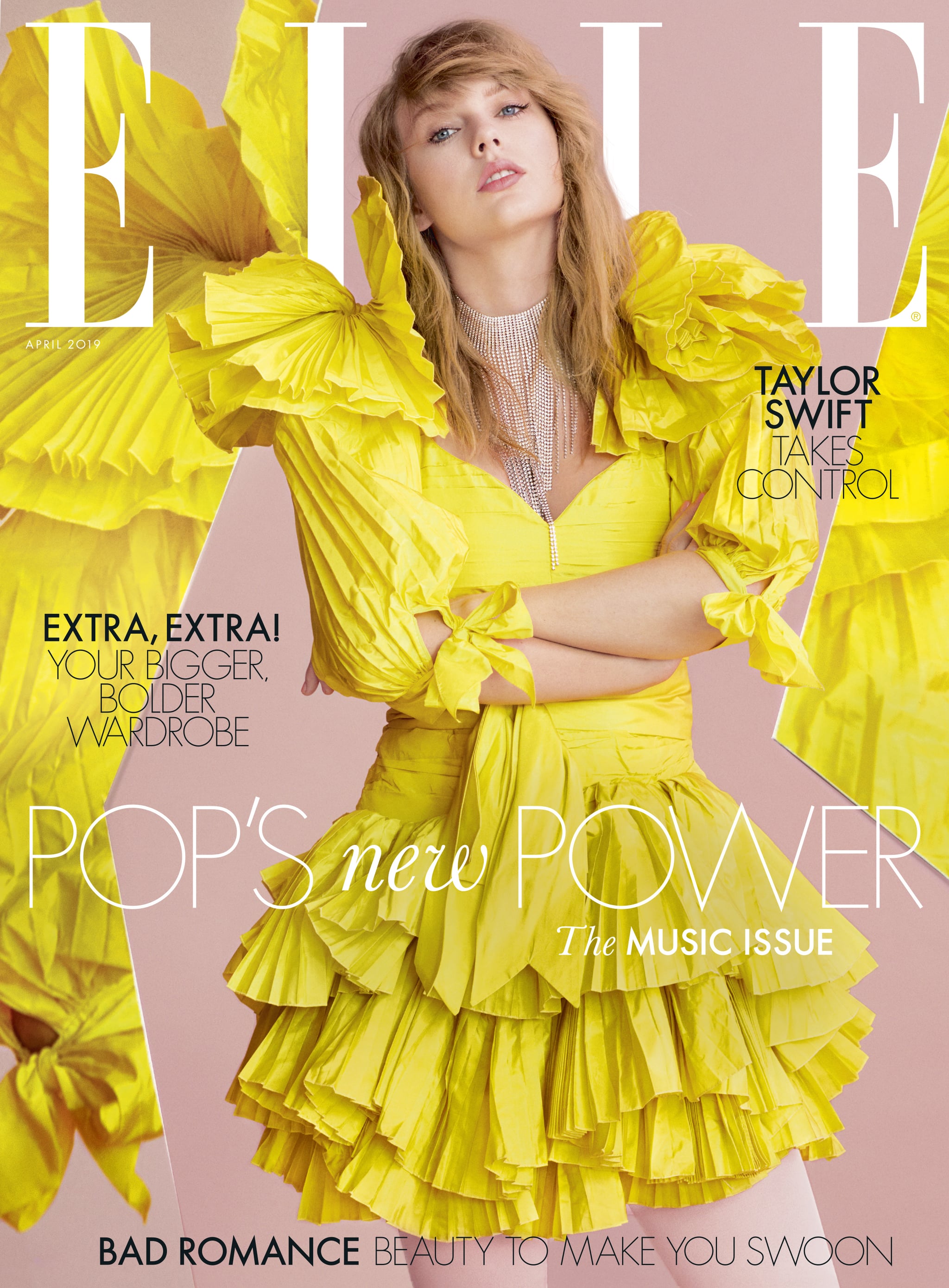 Taylor Swift rarely participates in interviews anymore, so when she sits down to share her thoughts, you know fans are going to listen. In the midst of speculation about her possible seventh album, the 29-year-old singer penned a touching essay about the power of music for Elle UK's April issue, which will be released on March 7. She opened up about the songs that have impacted her life as she's grown up, and coincidentally, we've added them all to our "throwback" playlist! Here are a few of Taylor's nostalgic picks:
"Cowboy Take Me Away" by the Dixie Chicks: "I instantly recall the feeling of being 12 years old, sitting in a little wood-paneled room in my family home in Pennsylvania. I'm clutching a guitar and learning to play the chords and sing the words at the same time, rehearsing for a gig at a coffee house."
"I Write Sins Not Tragedies" by Panic! At the Disco: "I'm transported back to being 16 and driving down the streets of Hendersonville, TN, with my best friend, Abigail, euphorically screaming the lyrics."
"How to Save a Life" by The Fray, "Breathe (2AM)" by Anna Nalick, and "The Story" by Brandi Carlile: "I immediately flashback to being 17 and on tour for months on end. When I'd get a day at home in between long stretches on the road sharing a van with my band and crew, I would spend my rare nights off painting alone with candles lit in my room — just being alone with those songs. (Those are all from the Grey's Anatomy soundtrack. My commitment to that show truly knows no bounds.)"
"You Learn" by Alanis Morissette, "Put Your Records On" by Corinne Bailey Rae, and "Why" by Annie Lennox": "Have actually healed my heart after bad breakups or letdowns."
In her essay, Taylor also uses recent pop hits like Drake's "In My Feelings," or Camila Cabello's "Havana" as evidence of how music resonates most when it's personal. Could this be yet another clue that Taylor's planning on releasing a few new songs of her own? Perhaps we'll find out more when she's honored at the iHeartRadio Music Awards on March 14.
Image Source: ELLE UK / Quentin Jones