What Will Happen With Kevin and Zoe on This Is Us?
This Is Us: What Will Happen With Kevin and Zoe After That Relapse Bombshell?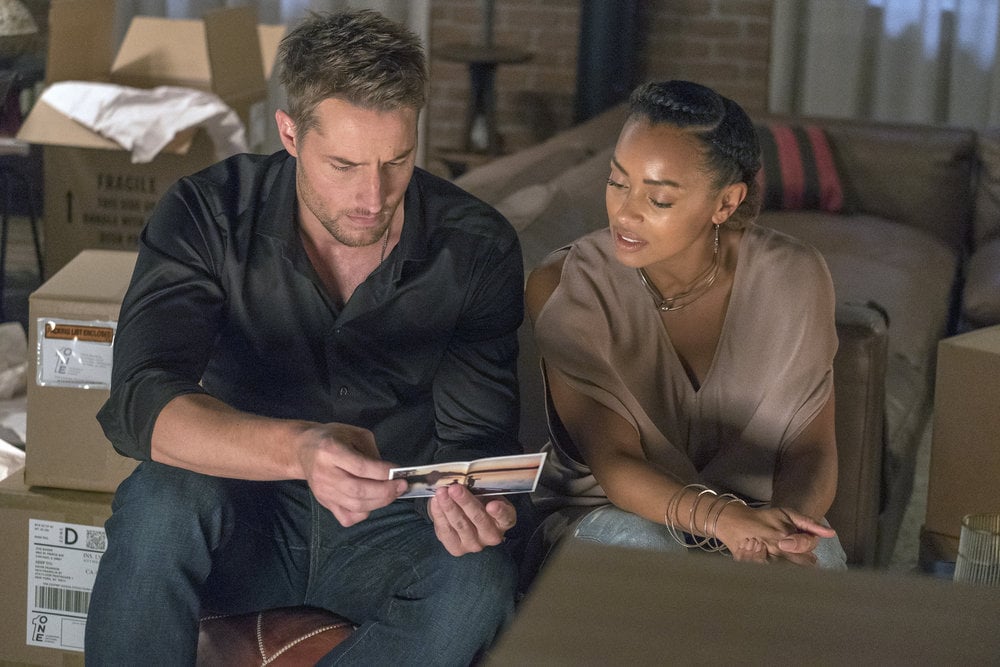 Warning: spoilers for the most recent episode of This Is Us ahead!
Just when you thought things were going so well! The end of the Feb. 12 episode of NBC's This Is Us, "Songbird Road: Part Two," seemed to be heading toward a happily ever after: Randall (Sterling K. Brown) comes home to reconnect with his wife, Beth (Susan Kelechi Watson), after a tumultuous few weeks before she goes to help her injured mom; his sister, Kate (Chrissy Metz), finally accepts that she has had blinders on about her childhood and is ready to plan for the future; and their Uncle Nicky (Griffin Dunne) is slowly seeking support for his PTSD.
But then there's Randall and Kate's brother, Kevin (Justin Hartley). In the last few moments of the episode, we learn that Hartley's character, a handsome actor who famously hides his pain, broke his sobriety when left alone with a bottle of whiskey and his feelings. While this may be hard to watch, it also rings true for everyone who has had real-life experiences with substance abuse and who thought Kevin had too easy of a time getting sober last season (even for a guy who is good at making it appear like he always has an easy time with things).
"You're never done grappling with addiction when it's real addiction," series creator Dan Fogelman told journalists during the show's Television Critics Association press day event on Feb. 7 in LA. "We went from a real fall for him to a real recovery really quickly. Often times, that's done on television accidentally. It wasn't done accidentally this time." This is Us showrunners Isaac Aptaker and Elizabeth Berger confirmed that this story arc was planned out well ahead of time. He said it was "just about telling an honest story."
"When we realized that Kevin was going through this real emotional journey of trying to discover a new part of his father's life, learning about a long-lost uncle and being told by that uncle that he doesn't want anything to do with him, it felt very real that it would send him back to this vices," Aptaker added.
And what does this mean for Kevin's blossoming relationship with Zoe, played by Melanie Liburd?
"There's a big focus on Kevin and Zoe in the rest of the season," Fogelman teased. But Berger warned that, in regards to Kevin finding the "one," "With all of our characters, it's always a journey. We're going to see, of course, some ups and downs along the way. But we're thinking in terms of the big picture in the long run."
It may take a while for fans to see this on screen. Next week's episode, titled "Our Little Island Girl," is all about Beth.