What Has Macaulay Culkin Said About Michael Jackson?
Everything Macaulay Culkin Has Said About the Allegations About Michael Jackson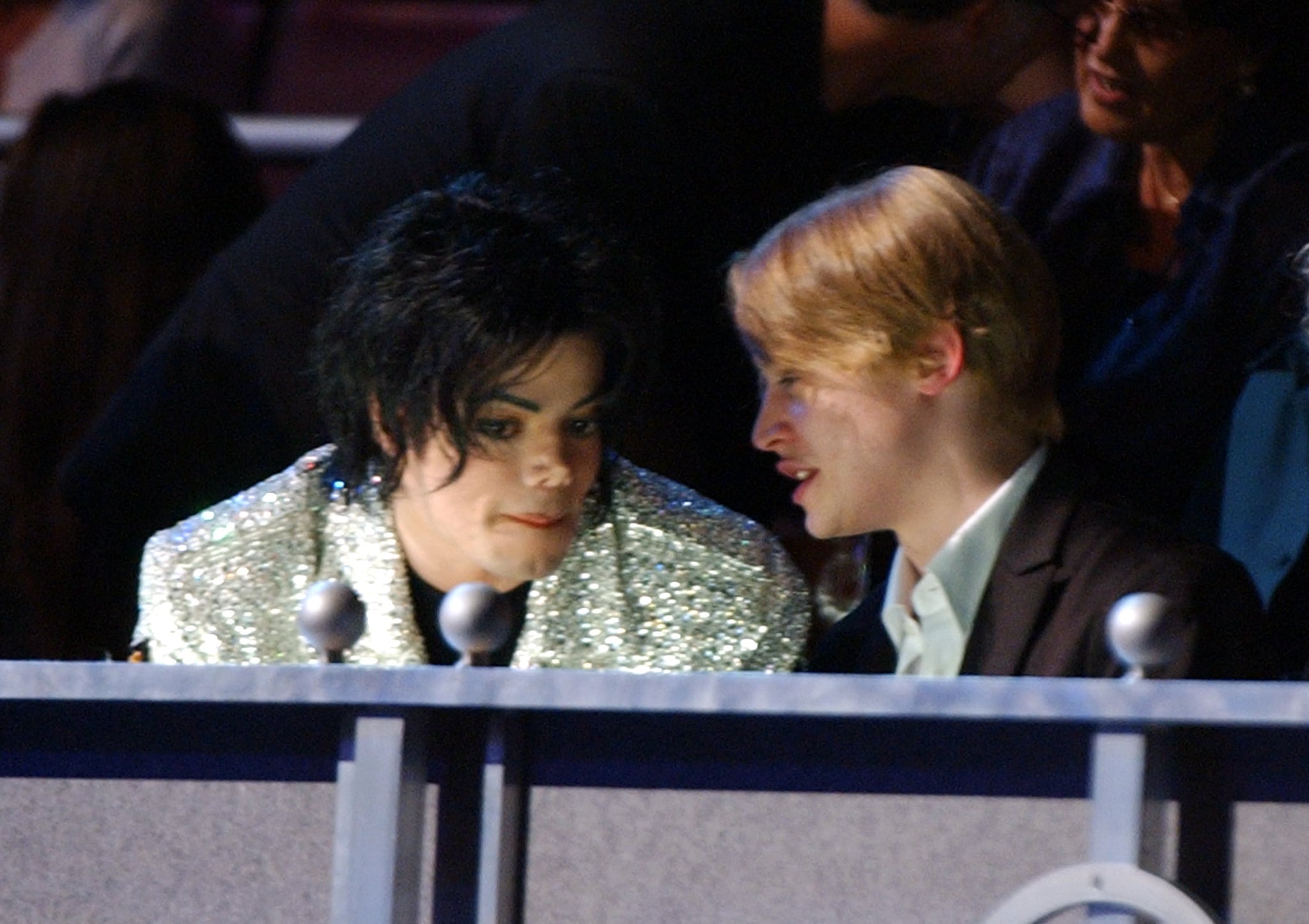 Image Source: Getty / Kevin Kane
With the release of the controversial new documentary Leaving Neverland, in which Wade Robson and James Safechuck allege years of childhood abuse at the hands of Michael Jackson, many of the other boys in Jackson's circle have been brought up as well. One such friend who has always maintained Jackson's innocence is Macaulay Culkin, the Home Alone actor who was among the young boys who hung out with Jackson. Today, he's the godfather to Jackson's daughter Paris, and he continues to defend the late singer against all accusations.
Most famously, Culkin testified in Jackson's defense at his 2005 molestation trial. Initially, Culkin publicly said he'd rather not testify; he told Larry King, "Probably not. Like I said, it's crazy and I don't really want to be a part of it . . . I'm not saying I wouldn't do something like that, it just hasn't been brought up to me and I don't think he'd want me to either."
However, Culkin did testify, and as the news reports in Leaving Neverland also showed, the common thought at the time was that it was his testimony that struck the biggest blow in Jackson's favor. Culkin and Jackson had first met when Culkin was only 9 years old, and he'd become friends with Jackson after the singer reached out to him during his post-Home Alone fame. During the trial, Culkin vehemently denied that anything inappropriate had happened between him and Jackson, directly repudiating claims by Neverland staffers that they had seen Jackson behaving inappropriately toward Culkin while at the mansion.
Although he defended Jackson, Culkin's testimony did corroborate some of the claims later made by Leaving Neverland's James Safechuck: specifically, that Jackson tended to grow apart from the boys in his orbit as they reached their later teens, and that Jackson had an alarm system that let him know if anyone was approaching his room.
"There was like a walkway kind of thing, where if somebody was approaching the door, it would kind of like 'ding-dong, ding-dong.' When anyone would approach the room, yeah, you'd hear this kind of — soft kind of alarm, like 'ding-dong' kind of thing," the transcript of Culkin's testimony reads. He also testified that he had, indeed, slept in Jackson's bed, but that nothing inappropriate had gone on.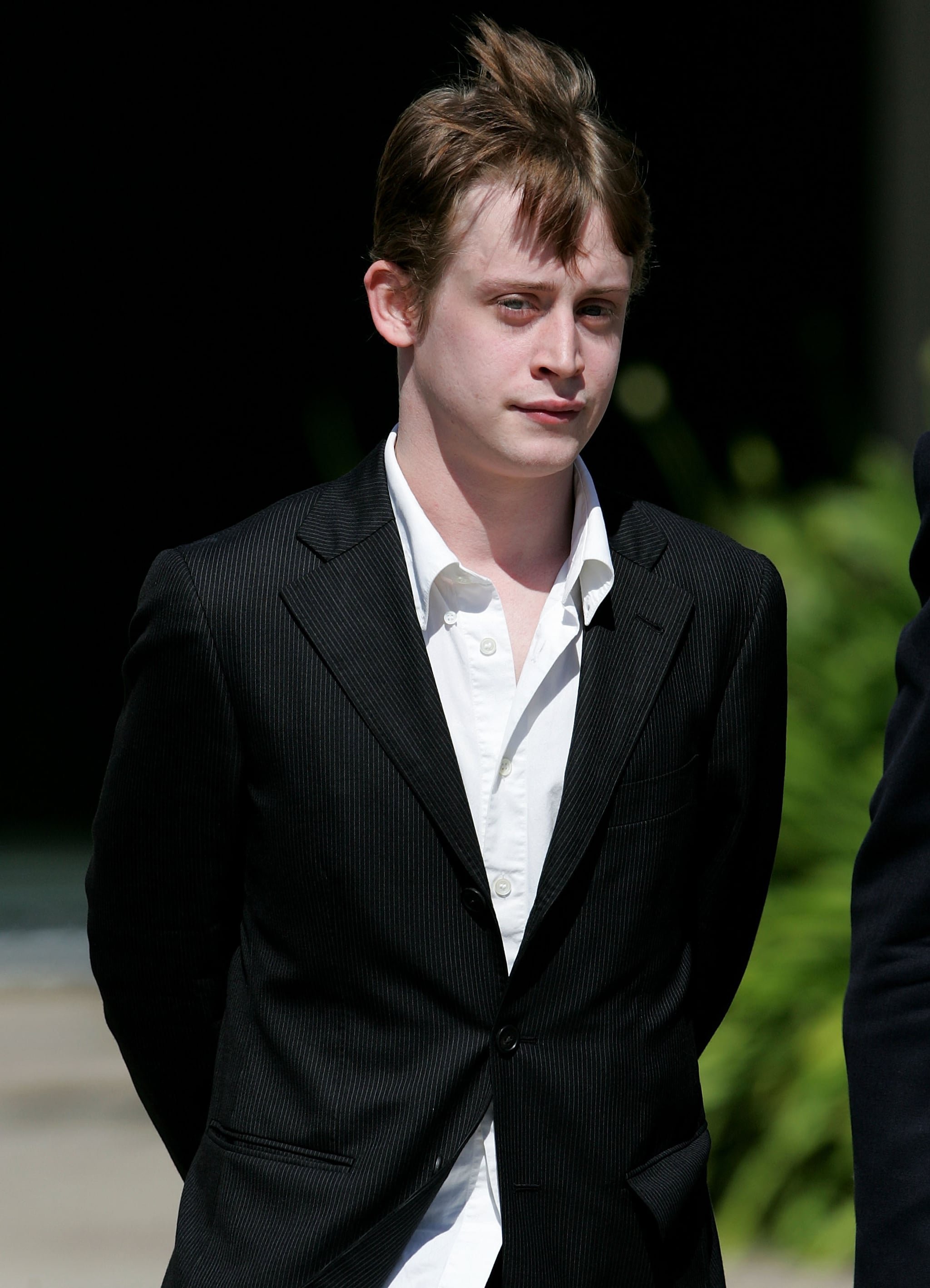 Image Source: Getty / Justin Sullivan
In 2018, Culkin appeared on the WTF With Marc Maron podcast, where the host asked Culkin about his relationship with Jackson.
"He was my best friend growing up for a good, fat stretch of my life," Culkin said. When pressed about Jackson's behavior and penchant for spending time with young boys, Culkin added, "[Jackson was] emotionally young . . . He enjoyed my youthfulness. He liked being a kid with me. It never struck me as odd. I never felt uncomfortable. That was just the way he was."
Only weeks before Leaving Neverland debuted on HBO, Culkin appeared on the Inside of You podcast, where he again defended Jackson and their relationship.
"It's almost easy to try say it was 'weird' or whatever, but it wasn't, because it made sense," he said. "He reached out to me 'cause a lot of things were happening big and fast with me. I think he identified with that." He also claimed that his treatment of the singer as a "normal" person cemented their relationship.
"I think that's one of the reasons also why we got along, is that everyone's always thoroughly impressed by him. So the fact that somebody treated him like a normal person . . . It was that simple."
Culkin rarely speaks directly about the abuse allegations, and has always maintained that his relationship — and others' relationships — with Jackson were purely innocent. He has not commented in the wake of Leaving Neverland, and the documentary's director Dan Reed told Vanity Fair that he never approached Culkin while making the documentary.
"Macaulay has gone on the record many, many times, including recently to say that his relationship with Jackson was innocent," he said.