What Is Justin Timberlake's Song "Say Something" About?
Justin Timberlake Reveals the Inspiration Behind the Song "Say Something"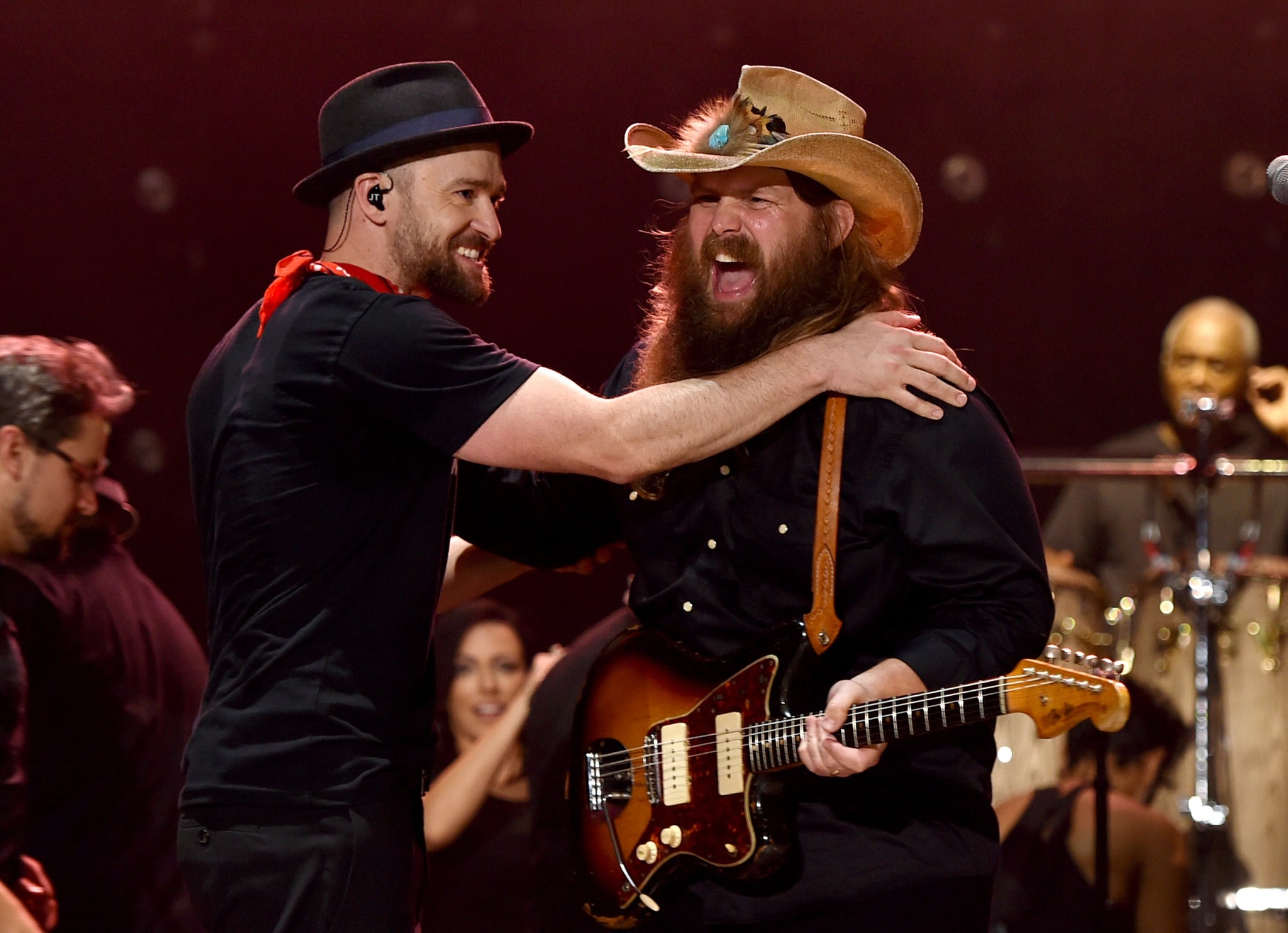 Justin Timberlake's new album, Man of the Woods, is arguably his most personal one yet. Not only is the title inspired by his son, Silas, whose name means "of the woods," but his wife, Jessica Biel, stars in the latest music video.
Timberlake shed light on the stories behind his new songs in "Deconstruction With Justin Timberlake," an interview with Chris Douridas for Amazon Music. In the 10-segment interview, he discusses the experience of making the album with artists like Pharrell, Timbaland, and Chris Stapleton. Of the latter, he said the first collaboration with Stapleton was "Say Something," the third song that was released off the album.
"Chris sat down with me and he was like, 'What do you want to write about?'" Justin said. "There was a lot going on in the world, and we were talking about the, do you feel a responsibility, as an artist, to say something about certain things?" Timberlake's reaction sparked the idea for the song. "I said, 'Man, I have this dilemma, because I always feel like I want to say something, but I just don't want to get caught up in the rhythm of all of it.'" From there, JT said, Stapleton grabbed a note pad, and they were "off to the races" writing the song.
With Timberlake's Super Bowl halftime performance coming up on Sunday, there's been plenty of buzz about how he'll use his platform. While some wondered whether he'd invite Janet Jackson to perform again, he all but confirmed that she won't be making appearance when he was asked about potential surprise guests during Thursday's press conference. And sorry, *NSYNC fans, but it doesn't sound like the former boy band will be reuniting, either. We'll always have the 2013 VMAs, right?