When Will Sabrina Be on Riverdale?
How Will Riverdale, a Nonmagical Show, Include a Teenage Witch?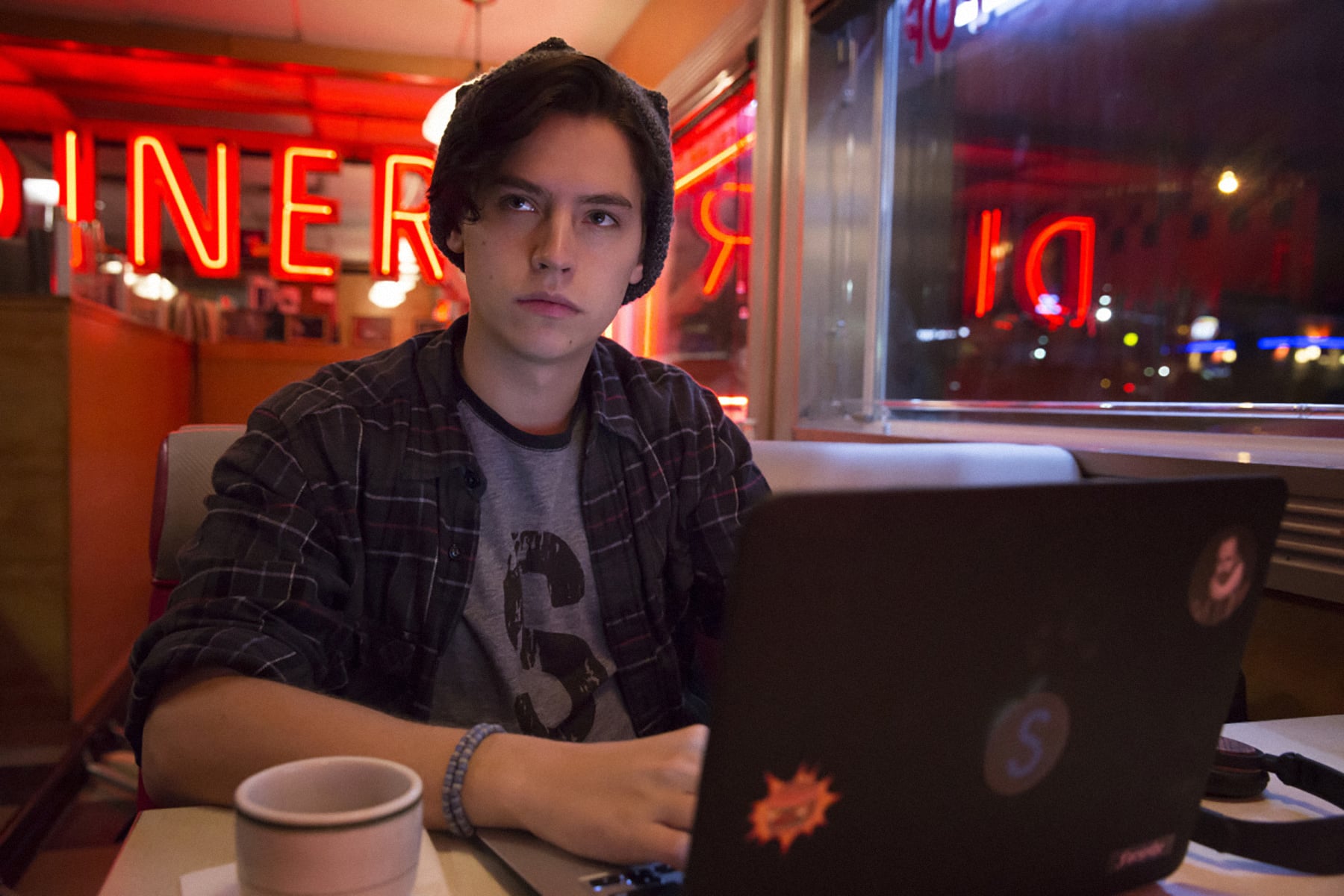 This week, Riverdale fans got some exciting news: The Chilling Adventures of Sabrina is officially in developmental stages at The CW. The news dropped months after showrunner Roberto Aguirre-Sacasa teased the arrival of the teenage witch during San Diego's annual Comic-Con weekend in July. With another Archie Comics-based character coming to the network, it's almost a sure thing that the two series will overlap.
Sabrina is sure to at least be a guest star on Riverdale, but it's even more likely The Chilling Adventures of Sabrina will be what's known as a "backdoor pilot." Basically, this means Riverdale would introduce the character of Sabrina in a special episode that would serve double duty as a pilot for the new series. To add clarification, Private Practice had a backdoor pilot on Grey's Anatomy, and the new Supernatural spin-off, Wayward Sisters, is also set to be a backdoor pilot. It's a safer way to try out a new TV series. If the ratings flop, the network might not move forward.
With Sabrina embedding herself in the Riverdale universe, there's an interesting conflict of interest. The original show has very much been set up in a fairly nonmagical universe. While Riverdale may be a town where "bad things happen," there have been no indications of black magic, supernatural forces, the occult, or anything along those lines. It's possible Riverdale could simply become a magical, supernatural show, but it might be a pretty jolting experience for fans who signed up for the original concept. That said, I have a different idea for how Sabrina could factor in.
In the comics, Sabrina lives across Sweetwater River in a town called Greendale. In Greendale, magic openly exists. Perhaps the magic in Greendale is an old town secret: they do a very careful job of containing it. Even in Sabrina the Teenage Witch, the much more lighthearted '90s comedy, Sabrina works hard to keep her magic a secret. Riverdale's Sabrina could function in the same way.
To draw a perfect comparison, I'd like to bring up one more rather high-profile series that started as a backdoor pilot: Ravenswood. Spinning off from the viral success of Pretty Little Liars, the new show added a supernatural component to a very straightforward and reality-based series. The Liars would, on occasion, go from Rosewood to the spooky town of Ravenswood. It was like the rules suddenly changed, like they passed through some sort of supernatural membrane. Even when the Pretty Little Liars characters entered Ravenswood, they'd be subjected to more supernatural experiences. But once they went back to Rosewood, they could leave it all behind.
I can see the exact same thing happening with The Chilling Adventures of Sabrina. Maybe our Riverdale favorites will head over to Greendale from time to time, and they might even have some magic, supernatural, or occult experiences. But if the creators can keep these aspects of the universe contained to Sabrina and her town, the stories surrounding the occupants of Riverdale can continue as is. Then again, maybe everything will smash together in a gigantic, magical, fantastical mess, and Riverdale will be changed for good. If you ask me, though, drawing these distinctions (and these very physical boundaries) is the best way to have two unique and f*cking fantastic Archie TV shows.