Who Is Finn Wittrock on American Horror Story Roanoke?
See Finn Wittrock's New American Horror Story Character in the Harsh Light of Day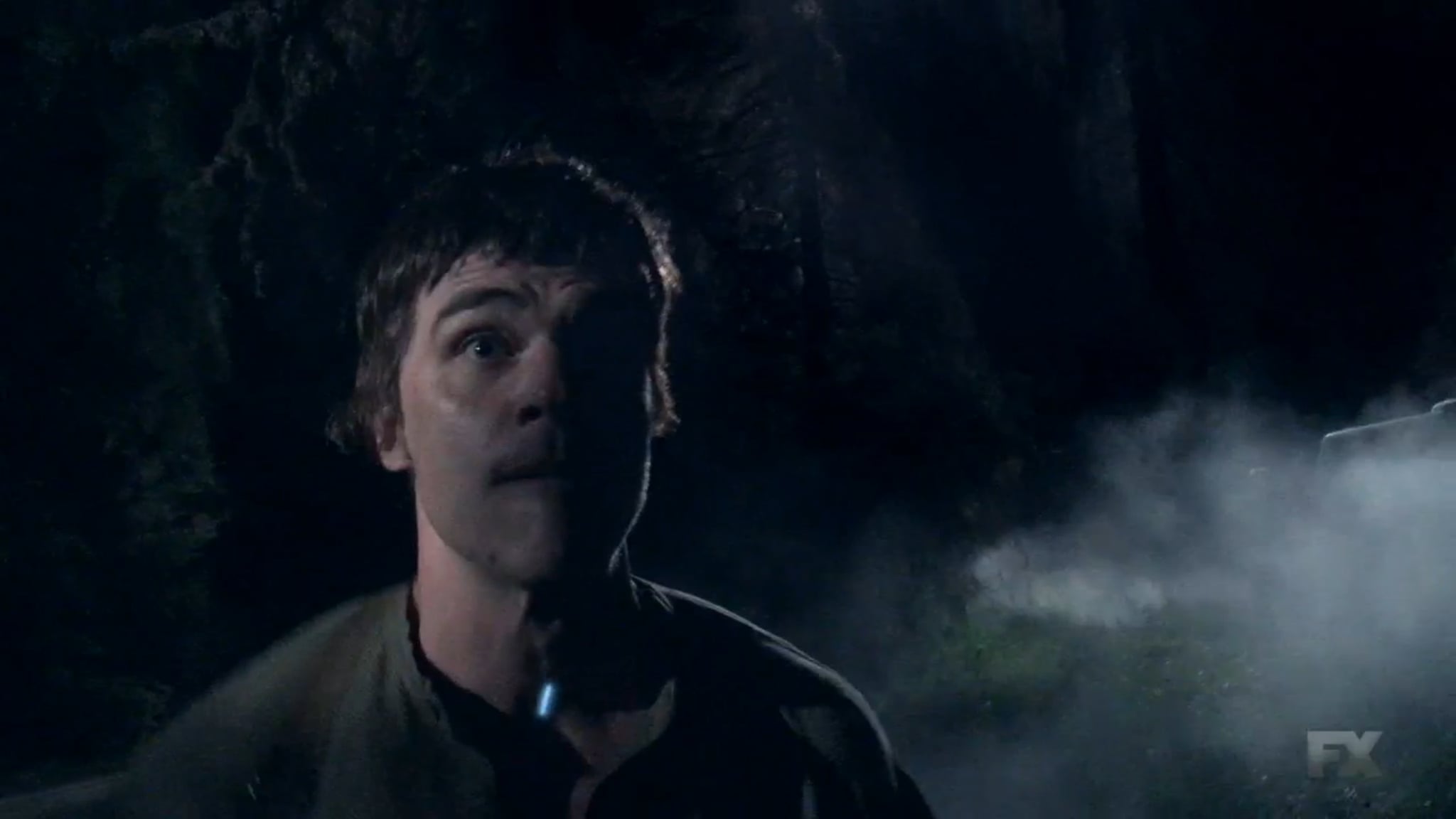 Image Source: FX
As American Horror Story approaches the final episodes of season six, the world of Roanoke has descended into madness. In the wake of the exciting twist in "Chapter 6" and the next chapters (dubbed Return to Roanoke), we've been forced to wonder whether we're still not getting the full scope of season six. We've also been curious about when we'll get to see the last remaining members of the confirmed cast. They've been sneaking in here and there: Cheyenne Jackson enters as producer Sidney, and we have a few theories about who Taissa is playing. If you look closely, though, you'll notice Freak Show and Hotel star Finn Wittrock popped up in the mix as well!
Although his appearance fairly brief, Wittrock emerges as one of the Polks, that backwoods cannibal family that seems keen on terrorizing the guests of the house. Wittrock's appearance may seem innocuous, but Ryan Murphy has teased his character as "the most f*cked up character of all time."Now that he's dead, we're not really sure what Murphy meant. But, hey, at least we got this gross selfie from Finn Wittrock himself!