Jennifer Lopez Performing at 2020 Super Bowl Halftime Show
It's Official: Jennifer Lopez and Shakira Will Perform at the 2020 Super Bowl Halftime Show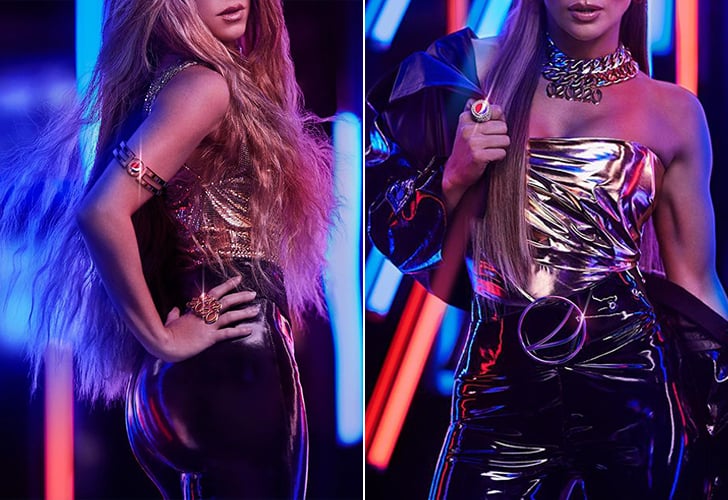 Let's get loud, because Jennifer Lopez is officially set to perform at the 2020 Super Bowl! The triple-threat was asked about the possibility of performing at the coveted halftime show over the Summer, and she said she wasn't opposed. Lopez told Entertainment Tonight, "Yeah, we've thought about the Super Bowl. That it's in Miami is a big deal. We'll see, they make their own decisions over there."
In late September, she confirmed the news with a post on Instagram, simply writing, "This is happening." But she wasn't the only one! Shakira posted a similar shot to her own Instagram account, writing "Get ready." It appears we'll have a fierce duo on our hands in just a few months.
Super Bowl LIV is slated to take place on Feb. 2, 2020 at Miami's Hard Rock Stadium. Though famously a Bronx-born New Yorker, Lopez has a personal history with the coastal city. She previously owned a stunning Mediterranean-style mansion in Miami Beach, before selling it in 2005. (Phil Collins now lives there.) Meanwhile, her fiancé Alex Rodriguez grew up in Miami and now primarily resides there.
Lopez has several Spanish-language songs, and has previously collaborated with Pitbull and Gloria Estefan, who performed at the 1999 Super Bowl in Miami. It's also been a big year for Lopez, who got engaged and then months later embarked on her It's My Party tour in celebration of her forthcoming 50th birthday. Her star-studded movie Hustlers, which she also produced, has also earned her plenty of Oscar buzz.
It's fitting for a Miami halftime show to highlight Latinx talent, and it makes perfect sense for Lopez to be paired with a world-renowned talent like Shakira. Coincidentally the 42-year-old superstar, who is from Colombia, created a World Cup anthem just like Lopez. Shakira released "Waka Waka (This Time for Africa)" for the 2010 World Cup, while Lopez was featured on Pitbull's "We Are One (Ole Ola)" for the 2014 World Cup. Shakira has also owned property in Miami, although she listed her waterfront home in 2018.
Last year's halftime show drew some heat after several musicians, including Rihanna and Cardi B, reportedly declined to perform due to the NFL's stance on players taking the knee during the National Anthem to protest police brutality and subsequent comments from President Donald Trump. The gig ended up going to Maroon 5, Travis Scott, and Big Boi, and the performance was met with mixed reviews overall. It will be interesting to see how fans respond to Lopez's announcement.