Who Plays Cupcake on GLOW?
GLOW Season 2 Features a Cameo From One of Your Favorite '90s Stars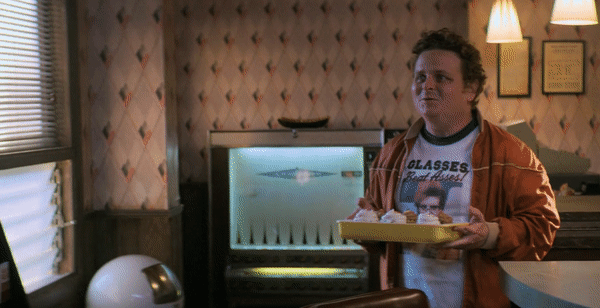 Image Source: Netflix
Season two of GLOW is now on Netflix, and although the core ensemble cast has remained the same, a few new faces pop up here and there throughout the new episodes. In addition to Shakira Barrera as new wrestler Yolanda and Horatio Sanz's strip club owner Ray (should we start taking bets on whether he'll screw them over in Vegas down the line?) is the tragic character of Cupcake, played by Patrick Renna.
The Britannica superfan, hopeless romantic, and borderline stalker is first introduced in the penultimate episode, "Rosalie." He shows up at The Dusty Spur motel while most of the wrestlers are eating breakfast, where he presents Rhonda "Britannica" Richardson (Kate Nash) with a tray of cupcakes (hence the nickname) while wearing a shirt with her face on it (as well as the slogan "Glasses beat asses," FYI). He proposes to her on the spot, which the rest of the girls treat as a joke, and then they shoo him out the door. Of course, that all changes when Rhonda finds herself in a tricky situation later on in the season and needs Cupcake's help.
So, why does Cupcake — who we later find out is actually named Toby — look so familiar? If you're a fan of '90s movies, chances are Renna is in a few of your favorites.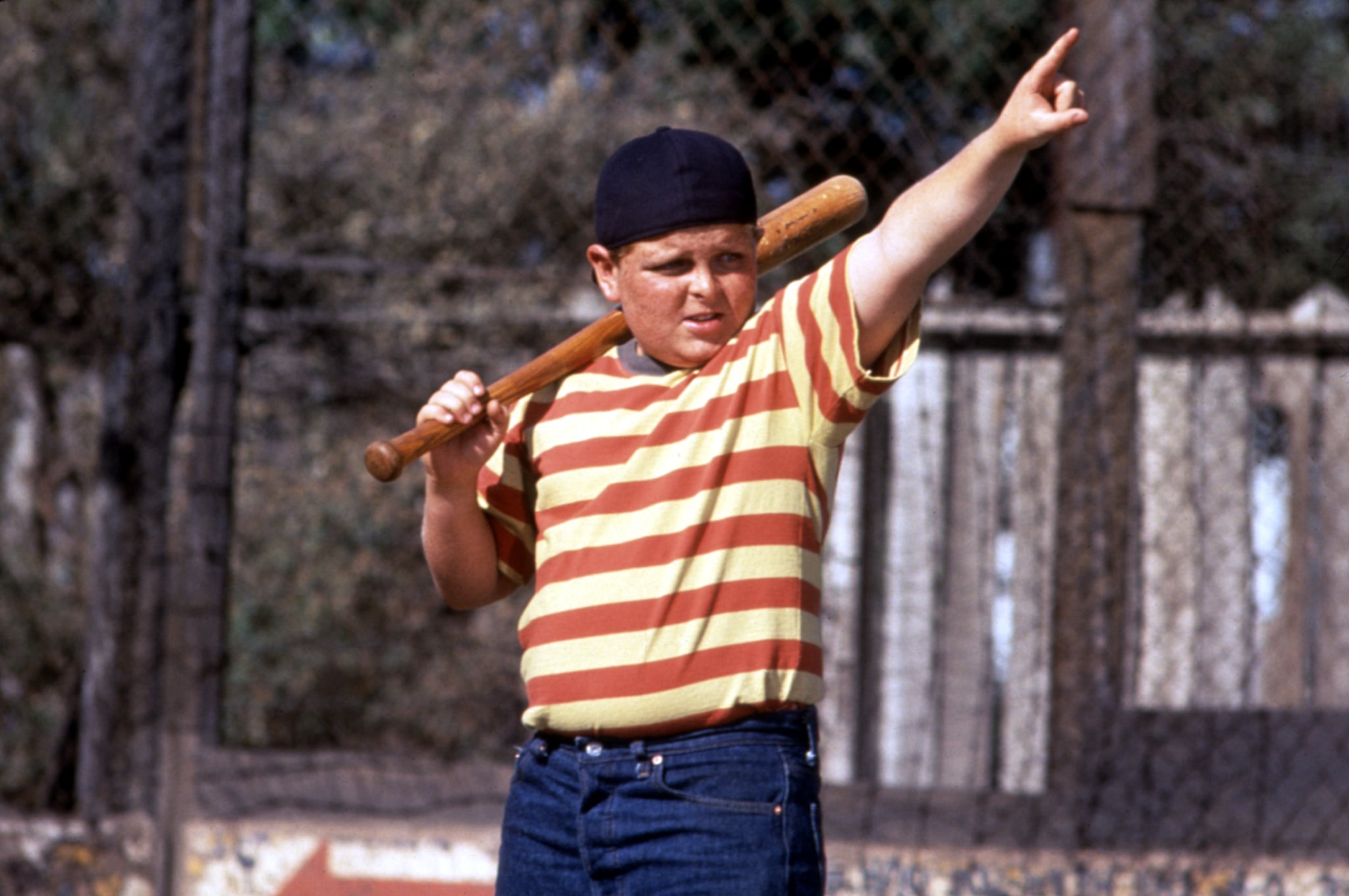 Image Source: Everett Collection
The 39-year-old started off his career in movies like 1993's The Sandlot (above) and 1995's The Big Green, as well as with appearances on TV shows like Salute Your Shorts, Boy Meets World, and ER. Although Renna took a brief hiatus from acting between 2011 and 2014, he's been popping back up in new roles ever since.