Who Plays Yolanda in Glow?
The New Addition to GLOW Has Been in Grey's Anatomy, Because of Course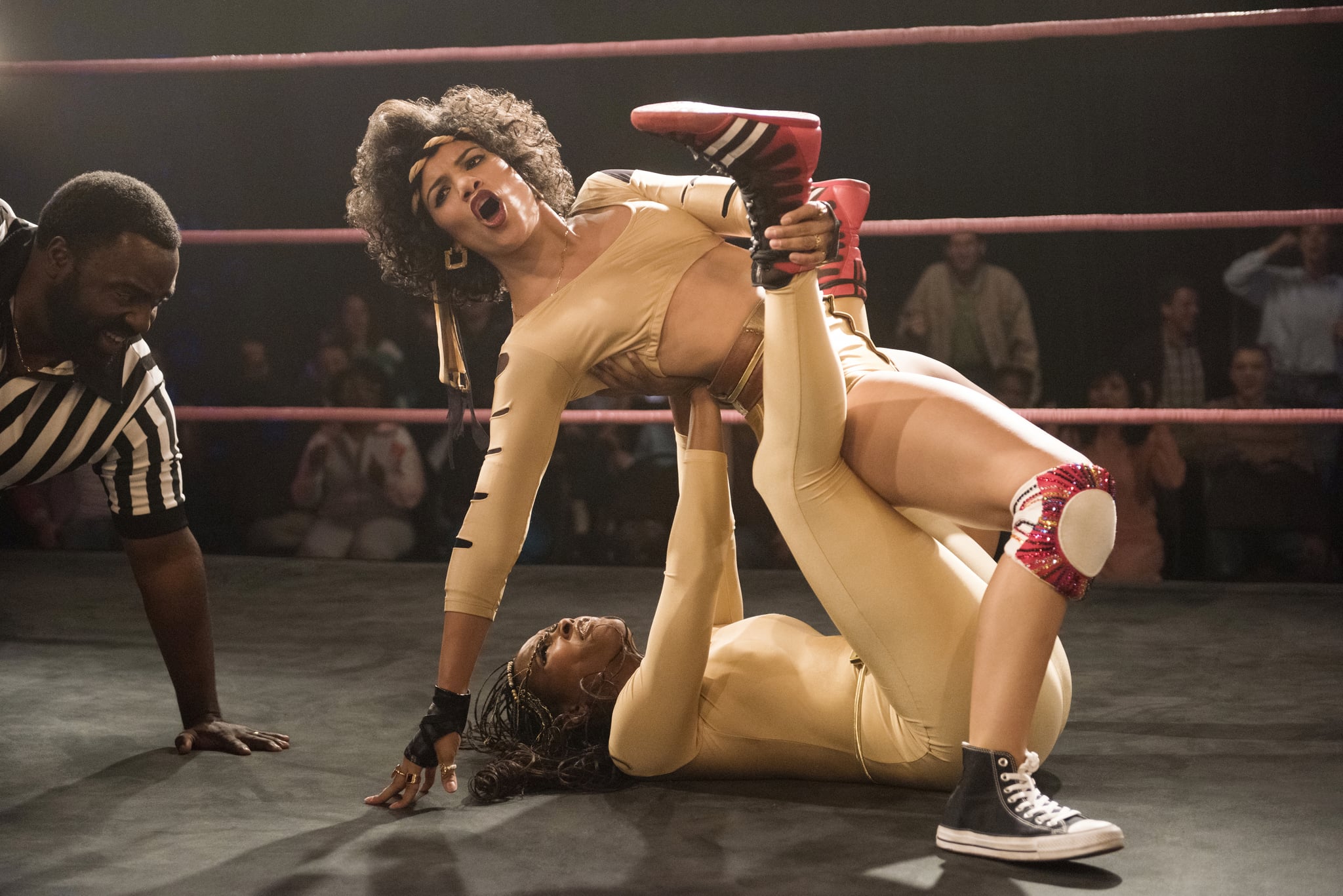 As long as GLOW goes on, so will the flame — er, highlighter pink neon lighting — of '80s nostalgia. Inspired by an actual women's wrestling show in the '80s, Netflix's dramedy series GLOW has received high praise for its powerhouse female cast (plus Marc Maron). In season two, we meet the newest Gorgeous Lady of Wrestling: Yolanda (or Yo Yo), a fearlessly out lesbian Mexican-American stripper and dancer. Portraying her is Shakira Barrera, who joins the likes of Alison Brie, Betty Gilpin, and Britney Young with fierce makeup and yes, a perm.
In one of the latest GLOW promotions, Yolanda throws a zinger at Alison Brie's character, Ruth, by saying, "Your job is doing G-rated girl-on-girl in a one piece. OK? You're not far from that life." Ruth replies that she's not a stripper, to which Yolanda shoots back, "Oh, neither am I."
Born and raised in New Jersey, Barrera received a bachelors of fine arts in dance at Rutgers University. In 2013, she moved out to Los Angeles and became a bilingual actress. Her role as Yolanda may be her official breakout role, but she's no stranger to television. She's had recurring roles in comedy TV shows like High & Mighty, Faking It, and Freak Out. You may have also seen her in minor roles on mainstream television shows like Grey's Anatomy, Rosewood, Bizaardvark, East Los High, and Lethal Weapon. As for future projects, Barrera will appear in upcoming film projects like Blood Heist and A Boxers Fight.
In addition to her acting, Barrera is passionate about humanitarian work. Growing up with a single Nicaraguan mother, the actress often visits Nicaragua to help out hospitals and orphanages.
For the latest scoop on GLOW and Barrera's other projects, head on over to her Twitter and Instagram pages. And just in case you forgot what happens in season one, check out our handy recap here.