Who Plays Older Nicky on This Is Us?
The Talented Actor Who Plays Nicky Pearson on This Is Us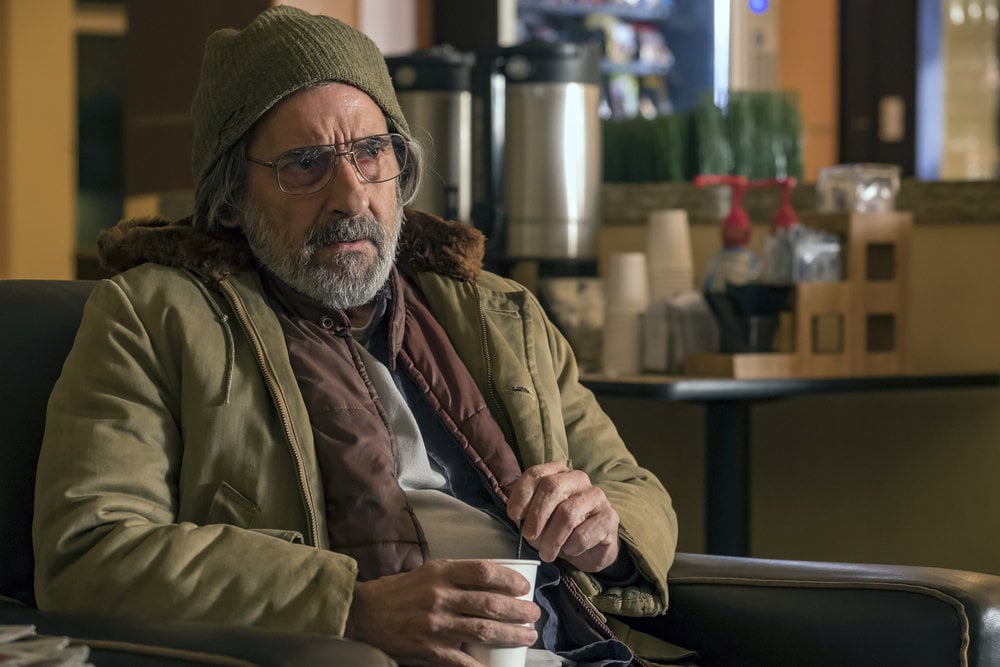 During season three, This Is Us got a new addition to the cast: Griffin Dunne! And he's a very important part of the Pearson family. After the NBC drama's shocking midseason finale on Nov. 27, fans are well aware that the fate of Nicky Pearson is actually a lot more complicated than previously expected. Earlier in the series, Jack tells Rebecca his younger brother had died in Vietnam. But it turns out Nicky is actually alive and living in Pennsylvania.
Michael Angarano plays the younger version of Nicky that fans are familiar with, but Dunne takes the reins in the present day as the Big Three reunite with their uncle. And it seems like we'll be seeing even more of Dunne in future episodes as the flash-forward in the season three finale shows him at Rebecca's bedside.
If you think Dunne looks familiar, you may recognize the 63-year-old actor from his roles in Dallas Buyers Club, War Machine, and After Hours. You also can thank him for directing Practical Magic.