This Is Us: Everything We Know About the Flash Forward and Where Everyone Ends Up
This Is Us really knows how to keep us guessing. At the end of season two, the show jumps far into the future as Randall and a grown-up Tess visit a mysterious person, and we've slowly been uncovering more details ever since. So far, we know that the Pearson family are going to visit Rebecca, who appears to be on her deathbed. The family are also getting together at the house that Kevin, who's aged quite nicely, built next to their family cabin in honor of Jack. As for how far in the future the flash forward is, it appears that 15 years have passed from the present-day timeline, making the year 2034. While a few characters haven't been shown yet, including Kate and her adopted daughter, Hailey, here's what we do know about where the rest of the Pearson family end up in the flash forward.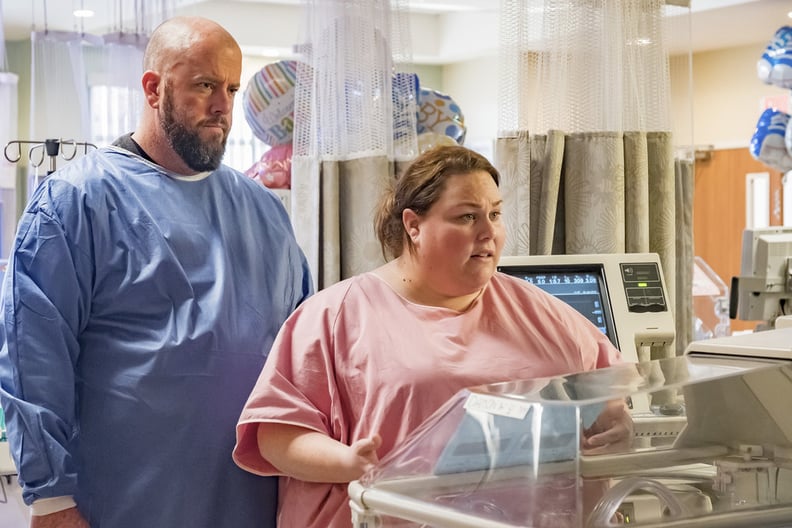 Toby and Kate Aren't Married Anymore
Not only does Toby arrive solo at Kevin's house in the flash forward, but he also isn't wearing a wedding ring. There's been a lot of speculation about the state of Toby and Kate's relationship over the past few seasons, but in the season five finale, the show pretty much confirms that Toby and Kate are no longer married in the flash forward. Years after Kevin calls off his wedding to Madison, we learn that Kate is set to tie the knot with her music-school coworker Phillip.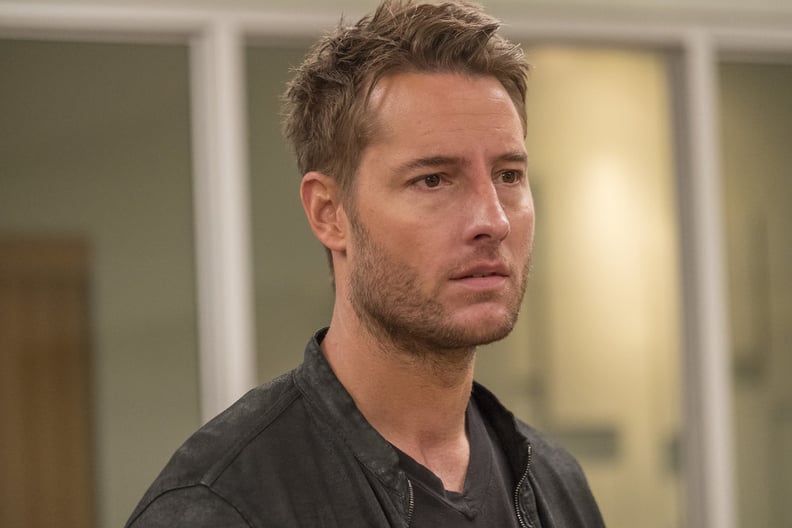 Kevin Is a Dad
Let's be real, we all saw this coming. After Kevin and Zoe decide to break up because she doesn't want kids, the flash forward confirms that Kevin does indeed become a father. In the season four finale, we learn that Kevin and Madison have twins together, a boy and a girl. Kevin also appears to be married in the flash forward, but in the season five finale we learn that he does not tie the knot with Madison. Is there a chance that he might get back together with Sophie in the end?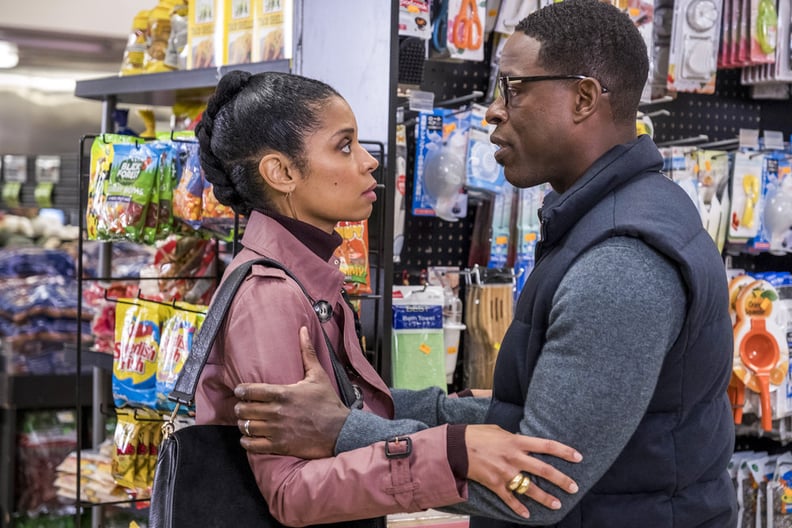 Randall and Beth Are Still Happily Married
We can all breathe a sigh of relief, because Randall and Beth are still married in the flash forward. While the writers certainly tried to fool us with the couple's marital troubles in season three, in the flash forward they make sure to zoom in on Beth's wedding ring when she greets Randall.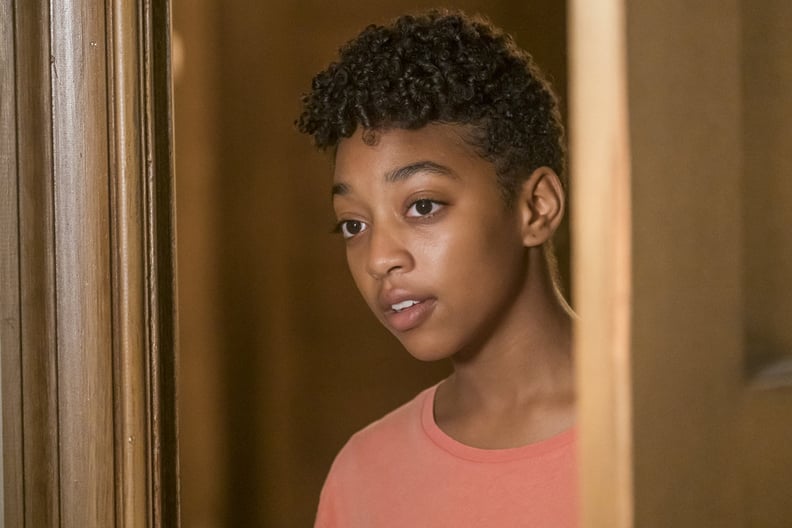 Tess Is a Social Worker
In the flash forward we learn that Tess eventually becomes a social worker so she can help kids find good homes, just like how Randall adopted her sister Deja.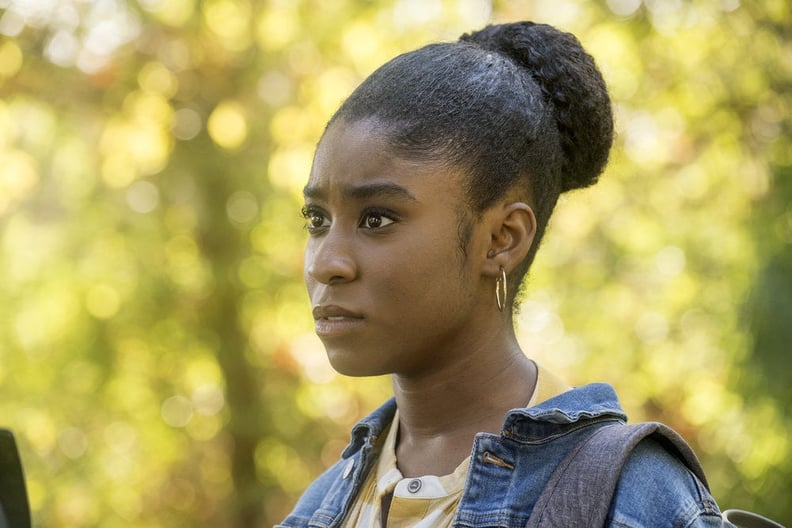 Deja Is Pregnant
In episode nine of season five, we get a glimpse of Deja and Annie in the flash forward. In one scene, Annie comes to pick Deja up at the hospital, where she is now a medical intern. However, the biggest reveal is that she is expecting a baby. Although, it's unclear if she's having a baby with her high school boyfriend Malik since she's not wearing a ring.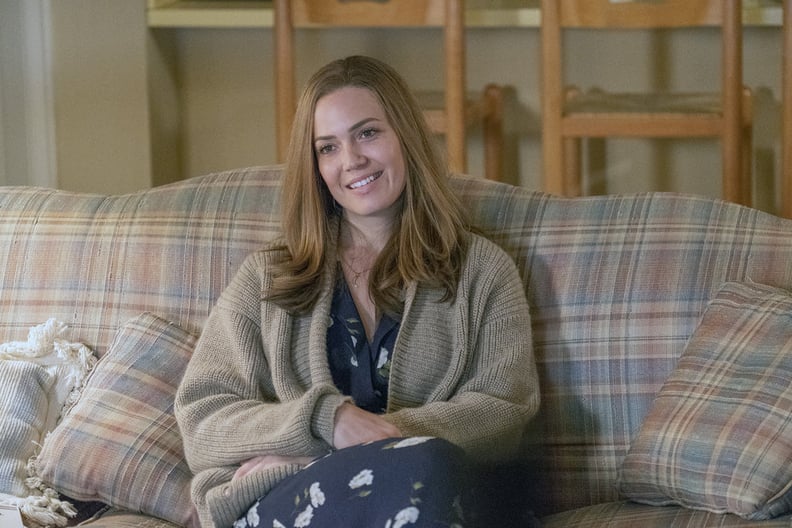 Rebecca Appears to Have Alzheimer's
As Randall makes his way into the room to see Rebecca, it becomes clear that she doesn't necessarily know who he is. As he greets her, he says, "It's Randall," before emphasizing, "Your son Randall." Though the show's creator Dan Fogelman initially dismissed the theory that Rebecca has Alzheimer's, it's become abundantly clear in season four that she's dealing with memory loss.
Following a series of tests, we eventually learn she has a "mild cognitive impairment." Though the diagnosis doesn't exactly reveal what's wrong with her in the flash forward, an MRI test later confirms she is showing early symptoms of Alzheimer's.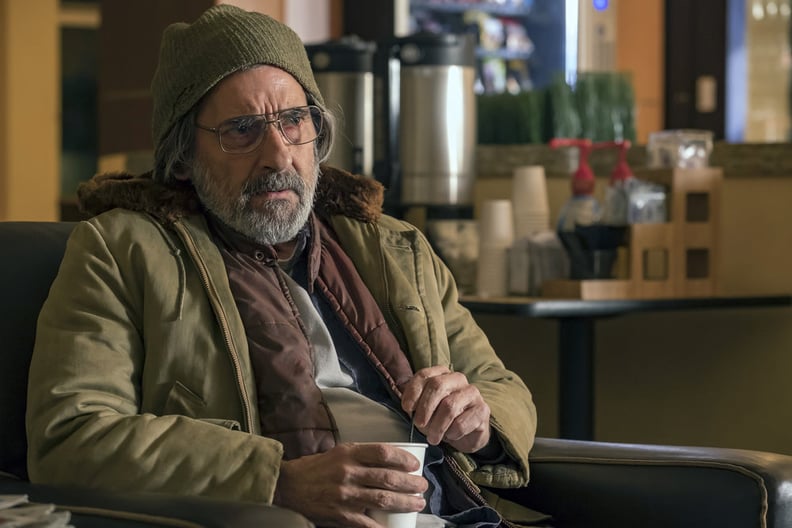 Nicky Is Married
One of the most shocking moments in the flash forward is that Jack's brother, Nicky, is actually at Rebecca's bedside. In the season four finale, we also learn that he's married. While some fans have theorized that he's pretending to be Jack because of Rebecca's memory loss, it's also possible that he ends up reconnecting with his previous girlfriend Sally.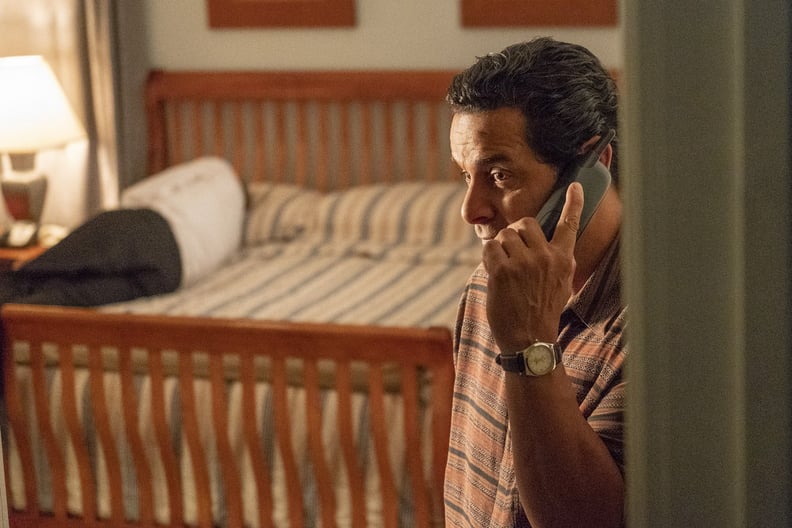 Miguel Is Not There
On the flip side, one member of the Pearson family who is not present in the flash forward is Miguel. Seeing that there is no mention of him in the scene, it's possible that Miguel has already died. Fogelman added that we probably won't be getting any answers about his whereabouts anytime soon. "He's somebody that you're not seeing at the house and at the bed," he told THR. "Could it be that he's just stuck in traffic? What is going on? It's a very good question that I can't give an answer for."