Who Plays R.J. on American Horror Story: Cult?
There's a Reason R.J. on AHS Looks Familiar, and It's Not Because He Was in Your Dreams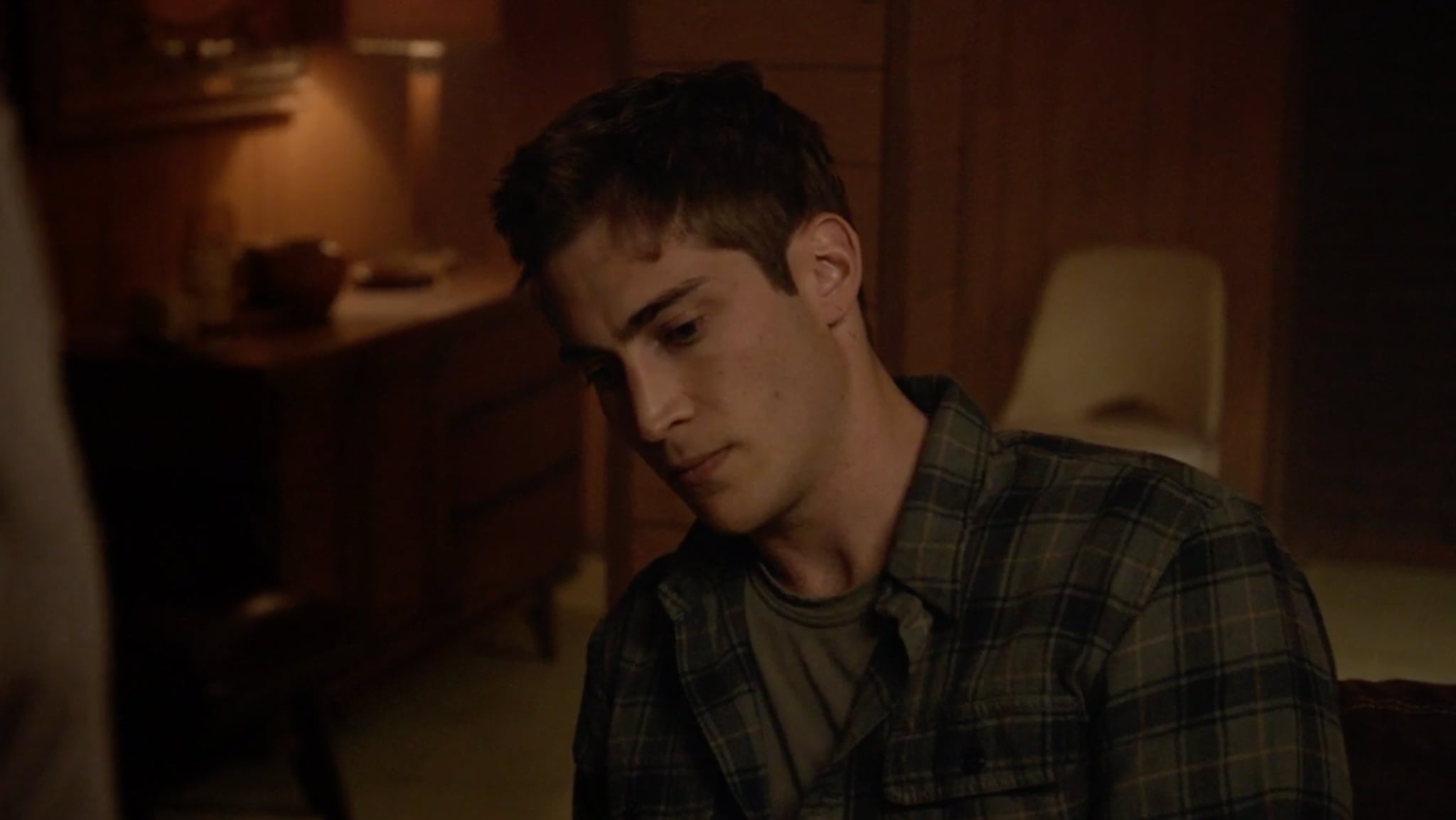 American Horror Story: Cult has its fair share of incredibly scary-looking characters, so when we finally laid eyes on a studly cameraman, all was right in the clown-filled world. R.J., played by James Morosini, first appeared in this season during last week's episode, "11/9," as Beverly's naive cameraman who was grossed out at seeing the body of that headless gym owner, but that didn't stop her from bringing R.J. as her plus one to Kai's cult, and unfortunately, it cost him his life.
It all began during the first scene of this week's episode, "Holes," when R.J. questions Kai's desire to run for city council, and the rest of the episode exposes his weaknesses. While the ruthless cult is at the home of Beverly and R.J.'s boss Bob (played by Dermot Mulroney), they're greeted with a gruesome situation in his attic: a gimp hanging from the ceiling with hooks in his skin. R.J. votes they let the gimp go because he hasn't seen or heard them through his mask. Kai so kindly tells the group that there is no "voting," and that right there is the final nail in his coffin (and later, his head).
As if the hanging gimp situation wasn't gruesome enough, the episode ends with the cult shooting R.J. in the head multiple times with a nail gun. Morosini's chiseled jawline and baby blues aren't as dreamy with a plethora of nails in his skull, but we're paying our respects to the sexy cameraman. Who knew your fellow cult members would kill you for having a soul?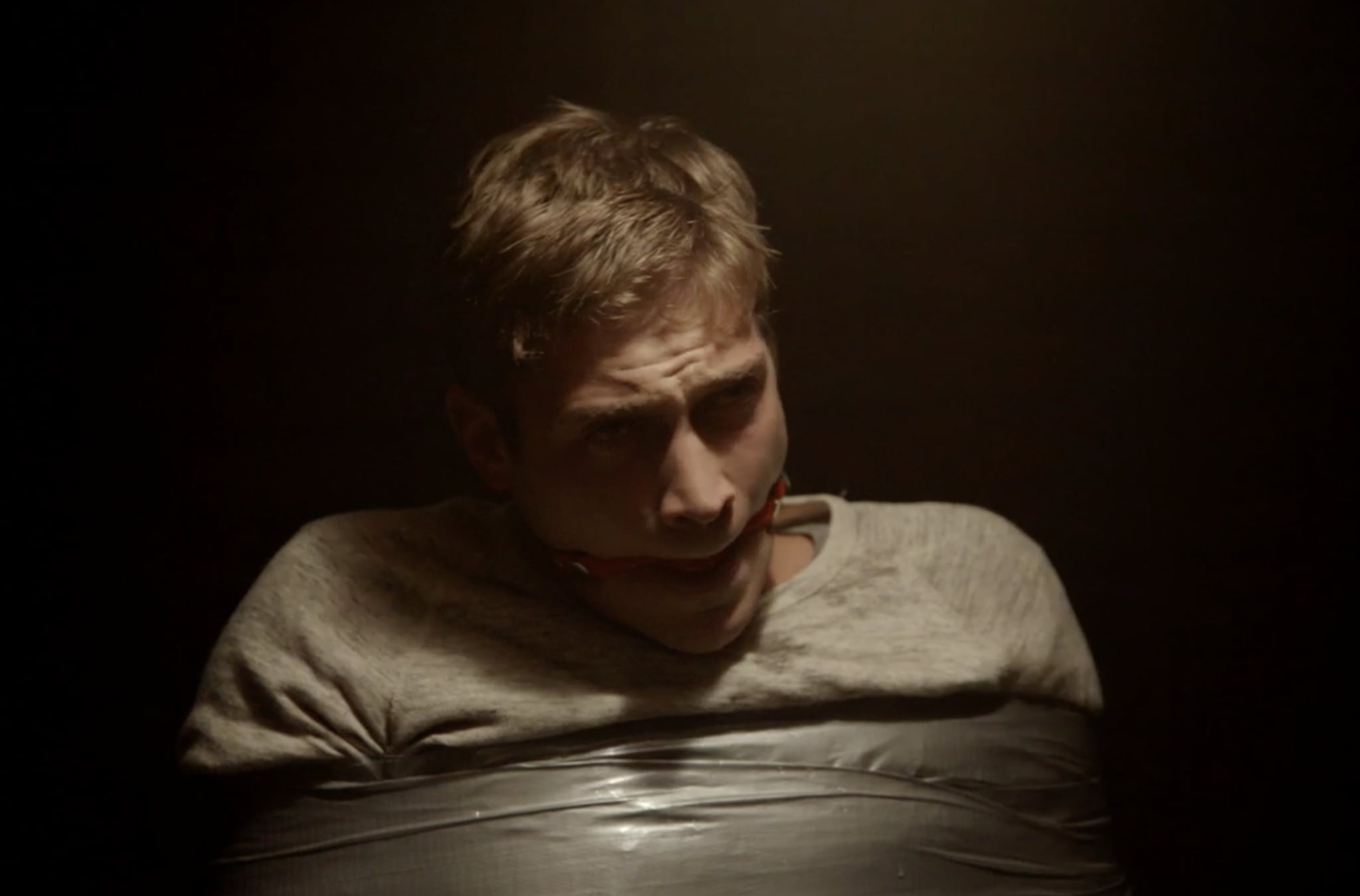 This isn't the first time Morosini has appeared in the series, and we're hoping it's not the last. During season six of American Horror Story: Roanoke, he plays Bob Kinnaman, a host of Spirit Chasers and a paranormal investigator. After trespassing at the Roanoke home, he's eventually shot with arrows by Kathy Bates's character. It's interesting that during season six, Morosini is killed by "The Butcher," and in season seven, Ivy (Allison Pill), owner of The Butchery on Main, is the first person to drill a nail in his head.
Note to Morosini: stay away from butchers!