Who Is Slowen-Lo in Star Wars The Last Jedi?
What We Know About Joseph Gordon-Levitt's Last Jedi Character, Slowen-Lo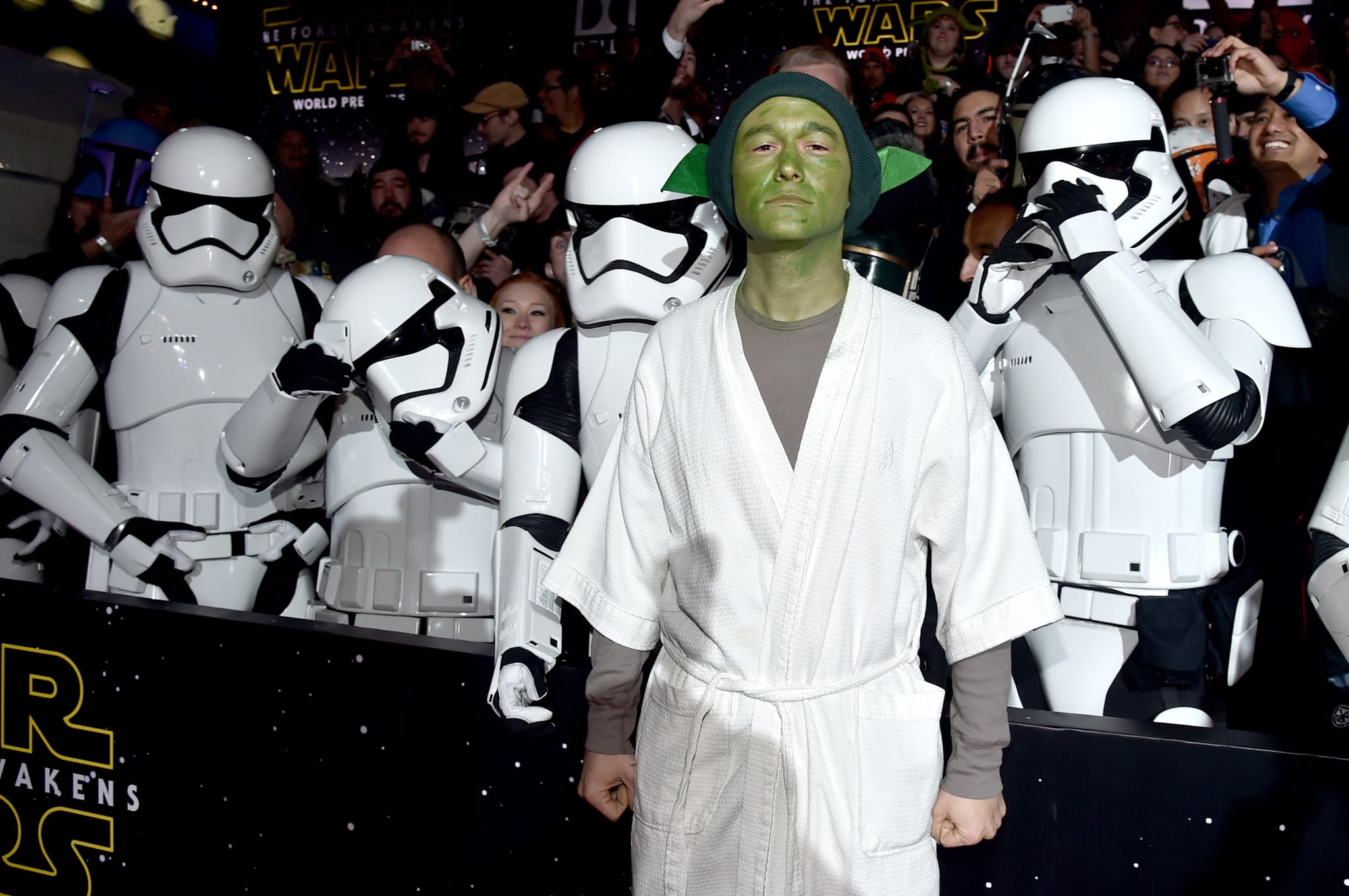 Image Source: Getty / Alberto E. Rodriguez
Minor spoilers for Star Wars: The Last Jedi below!
We have to hand it to Star Wars: The Last Jedi — the movie really upped its game in terms of celebrity cameos this time around. There's one sequence in the film in particular that features a handful of eye-catching A-list characters, and it comes about halfway through The Last Jedi's two and a half hour runtime.
Maz Kanata (Lupita Nyong'o) instructs dynamic duo Finn (John Boyega) and Rose Tico (Kelly Marie Tran) to find a master codebreaker (aka a "slicer") to help them take down one of the First Order's ships. When they finally do find the slicer in a Canto Bight casino, he's played by a mustachioed Justin Theroux. That same scene also features a small (and adorable) cameo from Carrie Fisher's dog, Gary Fisher, who's CGI'd to look like an alien.
On top of those surprise appearances, Canto Bight is also the place where we meet a character named Slowen-Lo, voiced by Joseph Gordon-Levitt. Gordon-Levitt has appeared in all of director Rian Johnson's previous films thus far, starring in Brick and Looper and nabbing a small cameo in his 2008 film The Brothers Bloom. Although there's not much out there about Slowen-Lo, we do know that the creature's name is a nod to Beastie Boys song "Slow and Low." There are two other characters in Star Wars that hold a similar distinction: TFA fighter pilot Ello Asty is a nod to "Hello Nasty" and Jakku resident Ilco Munica is a play on "Ill Communication."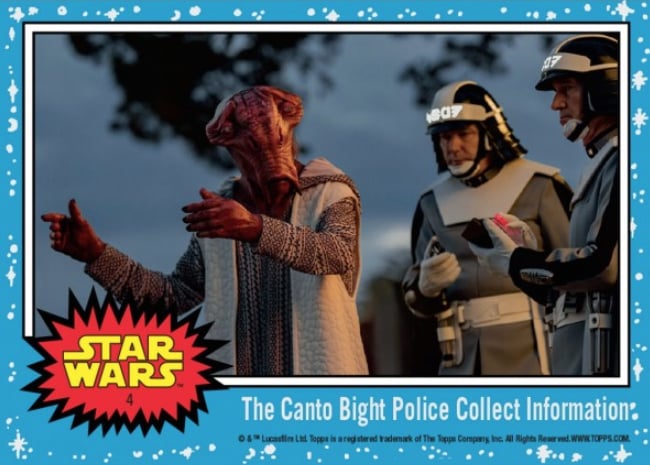 Image Source: Topps
Although we initially had a feeling Slowen-Lo was the small, goblin-esque creature that accosts BB-8 in the casino (that's actually Mark Hamill), it turns out JGL's character pops up elsewhere. He's the rust-colored alien who tells Canto Bight police about Finn and Rose's ship on the beach, as you can see in the trading card above. According to Star Wars: The Last Jedi — The Visual Dictionary, a recently released book to accompany the film, "Canto Bight local Slowen Lo has made a fortune selling driftwood sculptures, and now owns a beachside residence."
We're sure the Star Wars fanboy was thrilled to be a part of Johnson's masterpiece.