Everything We Know About Adele's 30 Album
Adele's 30 Album Is Coming! Here's Everything We Know So Far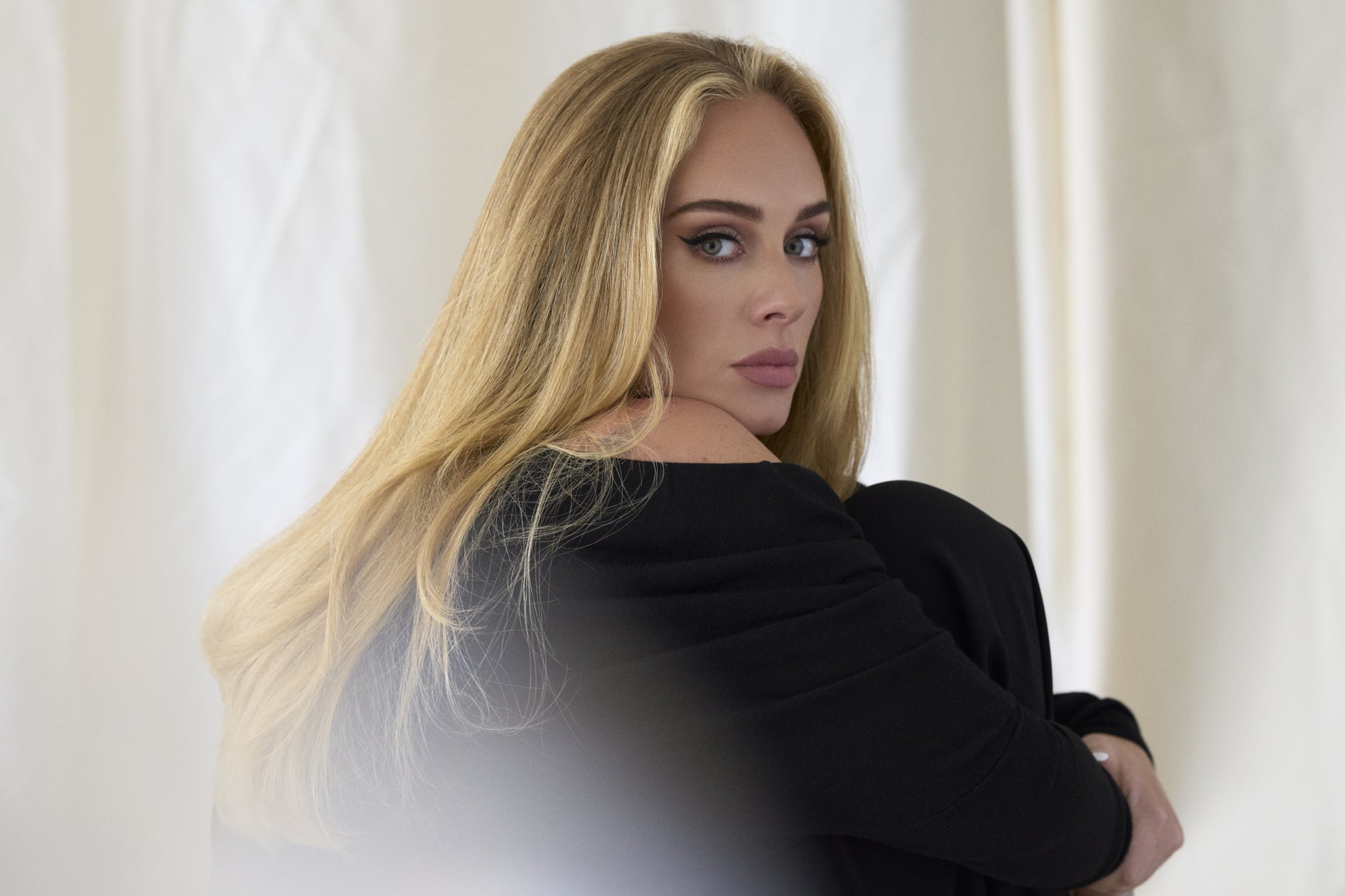 Image Source: Simon Emmett
Adele finally has new music on the way! On Oct. 14, the singer released "Easy on Me," her first single from her long-awaited 30 album, which will be dropping on Nov. 19. She announced the big news on social media. "I was certainly nowhere near where I'd hoped to be when I first started it nearly 3 years ago," she wrote. "Quite the opposite actually. I rely on routine and consistency to feel safe, I always have. And yet there I was knowingly — willingly even, throwing myself into a maze of absolute mess and inner turmoil!"
"I've learned a lot of blistering home truths about myself along the way. I've shed many layers but also wrapped myself in new ones. Discovered genuinely useful and wholesome mentalities to lead with, and I feel like I've finally found my feeling again. I'd go so far as to say that I've never felt more peaceful in my life."
For a cover story with British Vogue, published on Oct. 7, Adele gave a handful of exciting details about what's in store for the album, including how it will compare to her previous ones. "I was drunk as a fart on 21; I really don't remember much, I just remember being really sad," she said. "On 25, I was obviously sober as anything, because I was a new mum. That one, I was sort of more in tune with what I thought people might want or not want. With this one, I made the very conscious decision to be like, for the first time in my life, actually, 'What do I want?'" Keep reading for everything we know so far about Adele's upcoming fourth studio album.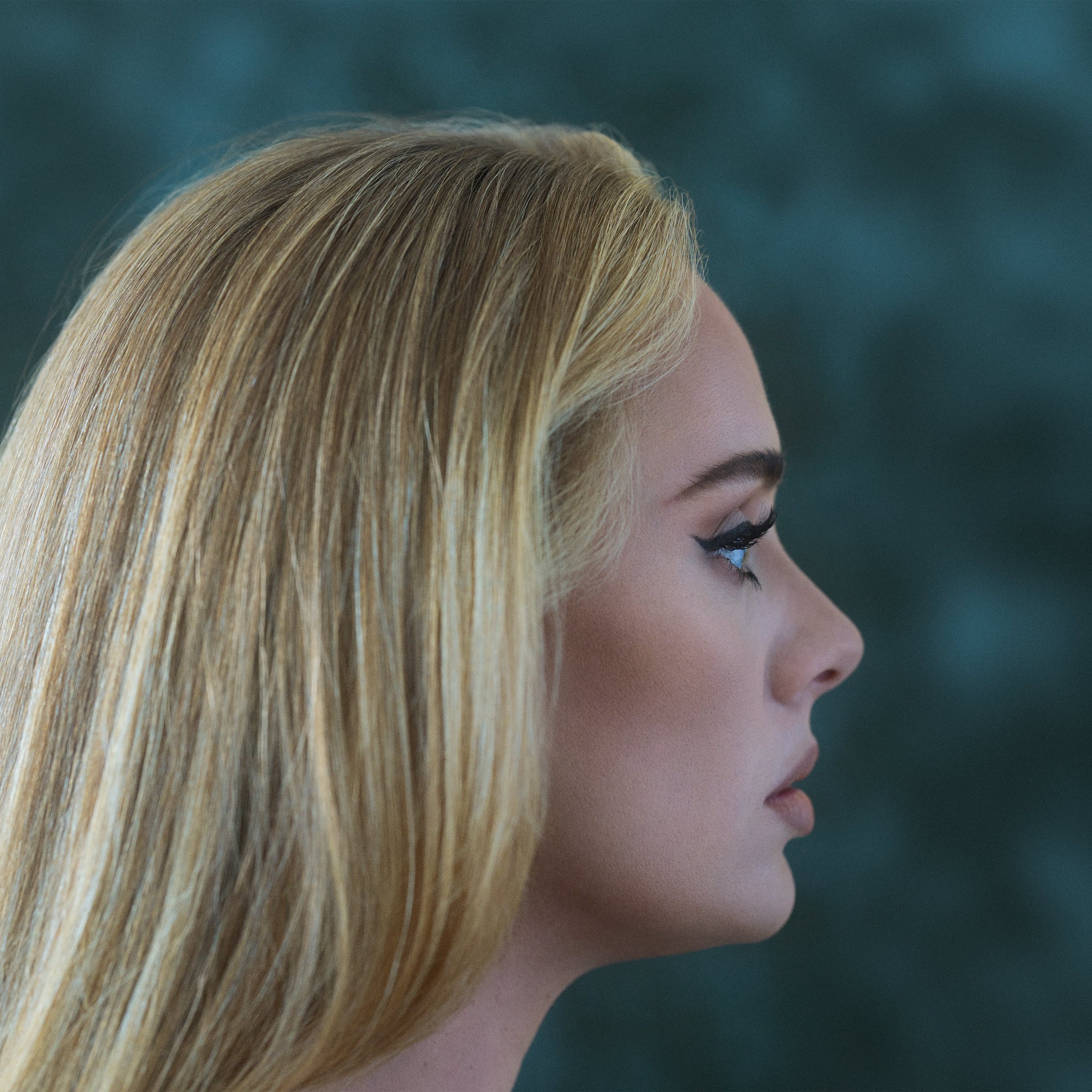 Image Source: Simon Emmett
What Is Adele's New Album About?
When talking with Vogue, Adele described the album as "self-destruction, then self-reflection and then sort of self-redemption." She added that she recorded the album for her 9-year-old son, Angelo Adkins, following her divorce from ex-husband Simon Konecki. "My son has had a lot of questions," she explained. "Really good questions, really innocent questions, that I just don't have an answer for. [Like] 'Why can't you still live together?' I just felt like I wanted to explain to him, through this record, when he's in his twenties or thirties, who I am and why I voluntarily chose to dismantle his entire life in the pursuit of my own happiness. It made him really unhappy sometimes. And that's a real wound for me that I don't know if I'll ever be able to heal."
Who Did Adele Work With on Her New Album?
For the new album, Adele teamed up with producer Greg Kurstin, who worked with her on 25; Max Martin; and London-based producer Inflo. She also worked with Swedish composer and producer Ludwig Göransson, who won an Oscar for his Black Panther score. Putting rumors to rest about any possible collaborations, Adele confirmed that there are no featured performers on the album.
What Is the Title of Adele's New Album?
After much speculation around the official album title, which fans assumed would be 30 based on the teaser billboards, Adele finally confirmed our suspicions in her Twitter and Instagram posts with captions that read "30 - November 19." Adele's previous albums have also used the same format (19, 21, and 25), so great to see she's continuing with her signature numbers theme!
What Is the Tracklist For Adele's New Album?
So far, Adele has only treated us to "Easy on Me," which debuted on Oct. 14 with an accompanying music video. But during a recent interview with Australia's radio show Carrie & Tommy, the singer revealed there's a track about putting on a brave face for her son following her divorce. It features a real voicemail she left for a friend during a panic attack. "It's in the song about my son, it's at the end, in the outro. I was really frightened," she told hosts Carrie Bickmore and Tommy Little. "I was having an anxiety attack, and I called my best friend to try to talk to her to calm me down, but she didn't bloody answer."
What Is the Release Date For Adele's New Album?
For weeks, fans have been waiting for Adele to announce her album release date, and on Oct. 13, she confirmed on her socials that the official date is Nov. 19. This gives us a little over a month's time to grab our tissues and prepare to get in our feelings! It may be worth noting that Taylor Swift recently moved up the release date of her rerecorded Red album without any explanation. The album was originally set for a Nov. 19 release, but it has since been moved to Nov. 12. Maybe she caught wind that Adele was dropping her album on Nov. 19, and if so, props to her for clearing the way for the icon!