Adele Speaks On Possible Collaborations With Other Artists
Adele Hints at Possible Future Collabs: "Definitely a Muscle I Need to Learn How to Exercise"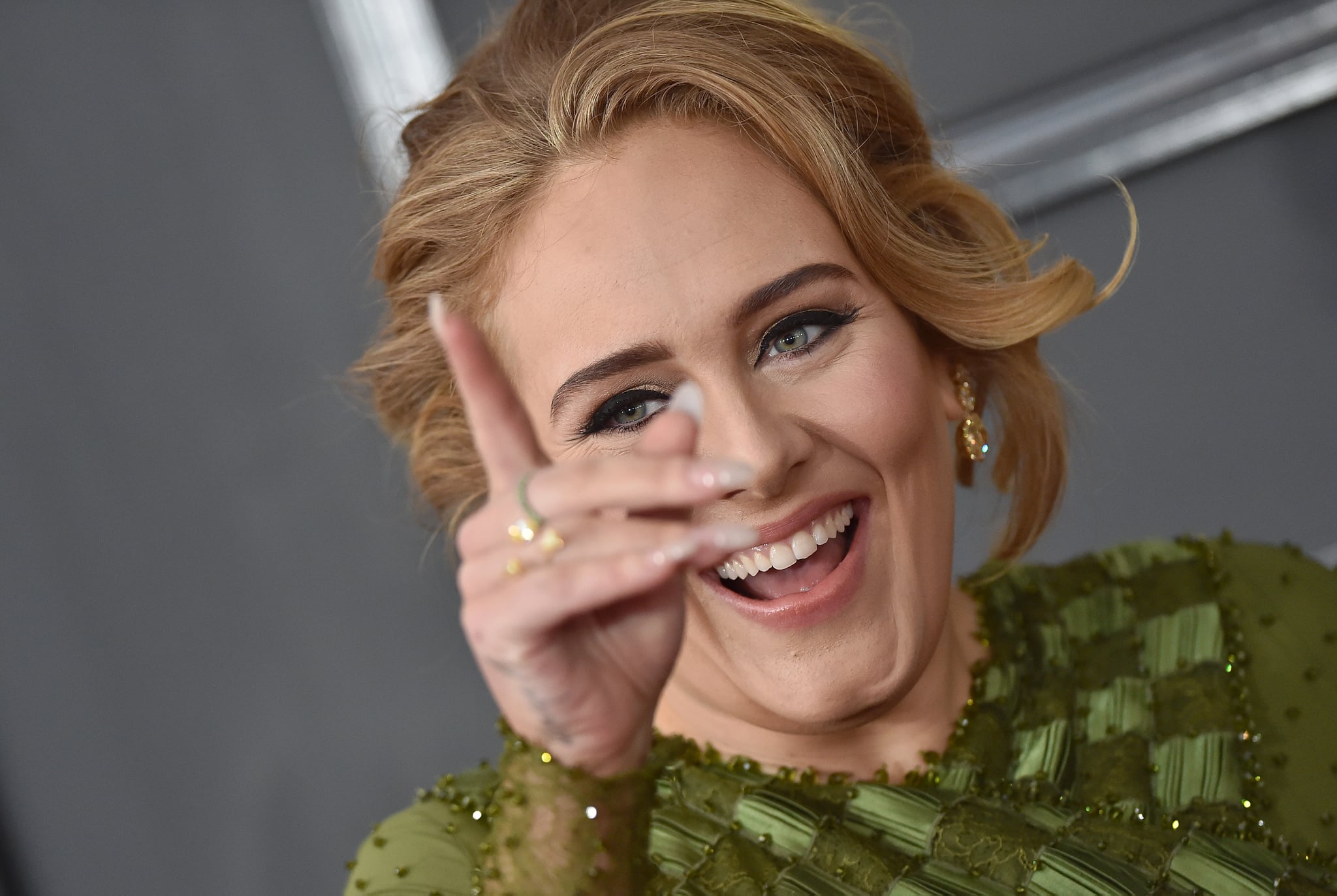 Image Source: Axelle/Bauer-Griffin
Could it be? Will we finally see Adele team up with other artists? Reports recently stated that the 30 singer has joined forces with Chris Stapleton for an "Easy on Me" duet that will appear on the deluxe version of her forthcoming album. And now it seems like the Grammy-winning superstar may be open to the possibility of more collaborations in the future.
"I do get asked a lot," she told The Face during an interview. "It's definitely a muscle I need to learn how to exercise. I respect and love so many artists that I've come up with. We're all similar ages, and I also think that we are the last bulk of artists that will be able to do what we did, how we did it, because people consume music so differently now, you know?" She also had something to say to the people who suggest that she should explore another sound.
"When the 'Easy On Me' snippet came out, I go online for, like, five seconds just to make sure the label have put it out properly and I see these comments," she said. "Not many, and it's normally huge fans of other artists, saying: 'Oh, when is she gonna shake up her sound?' Why would I shake up my sound? No one else is doing my sound, so why would I change it up?" Point taken — no one can sing those ballads quite like Adele, and we wouldn't have it any other way.
Despite sticking to the sound that's brought Adele much success, she does acknowledge that the music industry she once knew has changed a lot in the last few years. But for someone who always moves on her own accord, Adele has had no problem fitting in with the new wave of music. Still, she's grateful that fans and the music business continue to treat her well, noting she's "only ever had a good experience in the music industry." Quite rare for an artist, even of her caliber, if you ask me.