Prime Video's Mr. & Mrs. Smith Series: Cast, Release Date
Donald Glover's "Mr. & Mrs. Smith" Series Taps Michaela Coel, John Turturro, and Paul Dano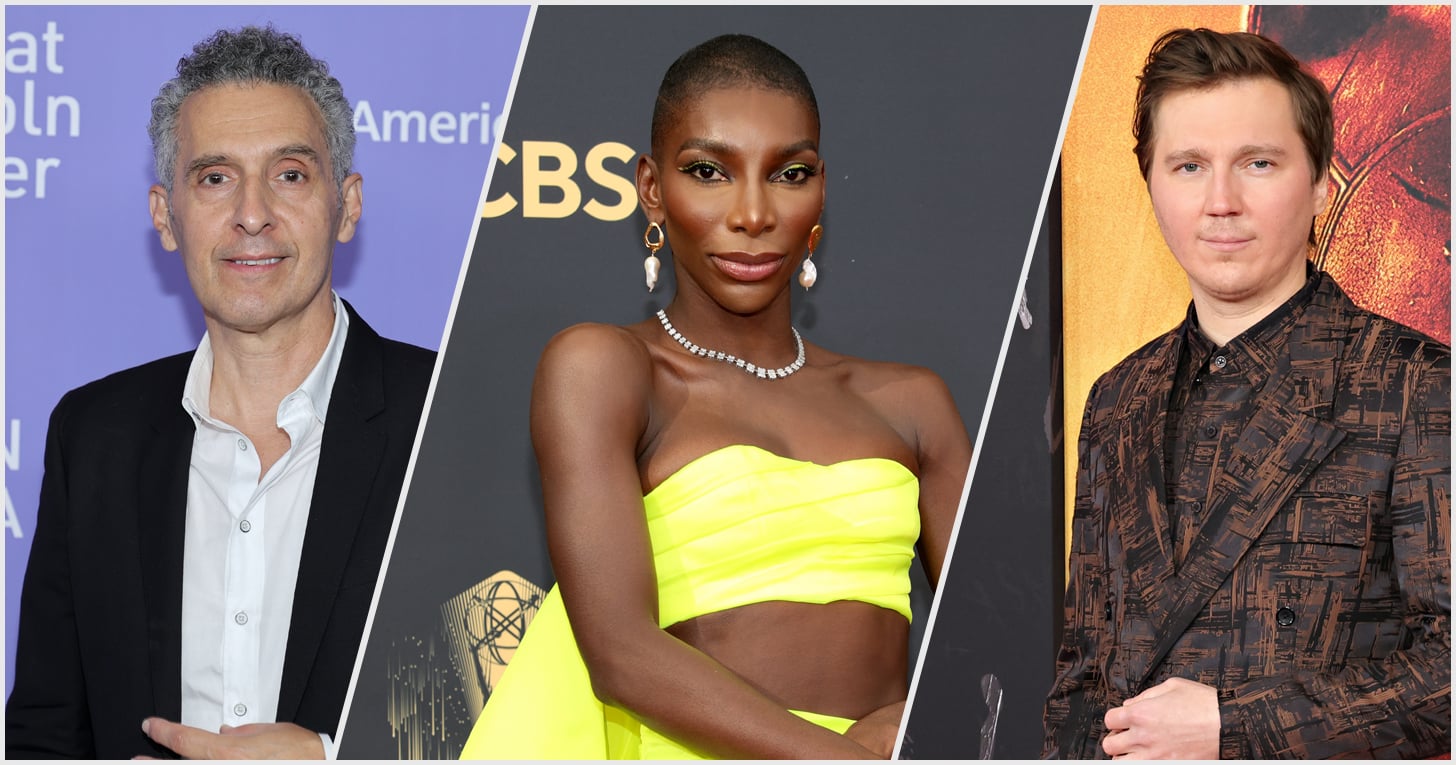 It's all reboots all the time lately, but Prime Video's latest project is definitely a standout. In February 2021, Donald Glover announced in an Instagram Story that he was teaming up with Phoebe Waller-Bridge for a TV remake of "Mr. & Mrs. Smith." However, Variety reported that Waller-Bridge exited the series back in September 2021 due to creative differences. Now, Maya Erskine has taken over Waller-Bridge's costarring role in the series. The casting update was revealed by Glover in an April interview with himself for Interview magazine.
Glover asked himself, "What happened with Phoebe Waller-Bridge? She was supposed to be on 'Smith,' right?" To which he replied, "Yeah. But classic creative differences." He then confirmed that the new Mrs. Smith is Erskine, who's known for starring in and cocreating Hulu's "PEN15." "She's dope," Glover said of Erskine. "It's exciting. I really love the show. I'm writing the finale now."
Ahead, find out everything we know about the "Mr. & Mrs. Smith" TV reboot so far.
"Mr. & Mrs. Smith" Cast
On June 29, Variety reported that Prime Video's TV reboot expanded its cast; Michaela Coel, John Turturro, and Paul Dano will join Erskine and Glover in guest-star roles that have yet to be revealed.
"Mr. & Mrs. Smith" Plot
The original "Mr. & Mrs. Smith" — which hit theaters on June 7, 2005 — starred Brad Pitt and Angelina Jolie as married couple John and Jane Smith, who were secretly rival spies. In Glover's series, he and Erskine play the titular characters, who get hired by a mysterious spy agency.
"Mr. & Mrs. Smith" Production Team
While it's unclear what else the new series will include, we can already tell it's going to be good. In addition to starring in the series, Glover is also a cocreator, writer, and executive producer per his overall deal with Amazon Studios. Francesca Sloane serves as the show's other cocreator and showrunner.
Glover's previous projects with Amazon Studios include his 2019 musical film, "Guava Island," featuring Rihanna, and his upcoming project "Hive" — which has a writers' room that includes Malia Obama. He's also gearing up for the fourth and final season of "Atlanta" — which is expected to premiere this fall.
"Mr. & Mrs. Smith" Release Date
An exact release date for the "Mr. & Mrs. Smith" series has yet to be set, but according to Glover in his initial Instagram Story, it's slated to hit Prime Video sometime this year.
Image Source: Getty / Jamie McCarthy / Rich Fury / Cindy Ord