Everything We Know About American Crime Story Season 2, Including the Release Date
Season one of American Crime Story swept the Emmys, and creator Ryan Murphy's brilliant idea for season two, titled American Crime Story: The Assassination of Gianni Versace, will likely be just as affecting. It was originally slated to be season three, preceded by a season focusing on the aftermath of Hurricane Katrina starring Dennis Quaid and Annette Bening, but due to production schedules, the two have been swapped. Season two will be here before you know it, so let's take a look at all the information released about the show so far.
The Story
Tom Rob Smith wrote the script for the show, which centers on the 1997 murder of Donatella Versace's brother, designer Gianni Versace (pictured above). After returning from a morning walk, the 50-year-old was shot twice on the steps of his Miami Beach mansion by serial killer Andrew Cunanan and died from his wounds. Cunanan wasn't caught by police but killed himself nine days later (with the same gun, no less) while on a houseboat in Miami.
The Cast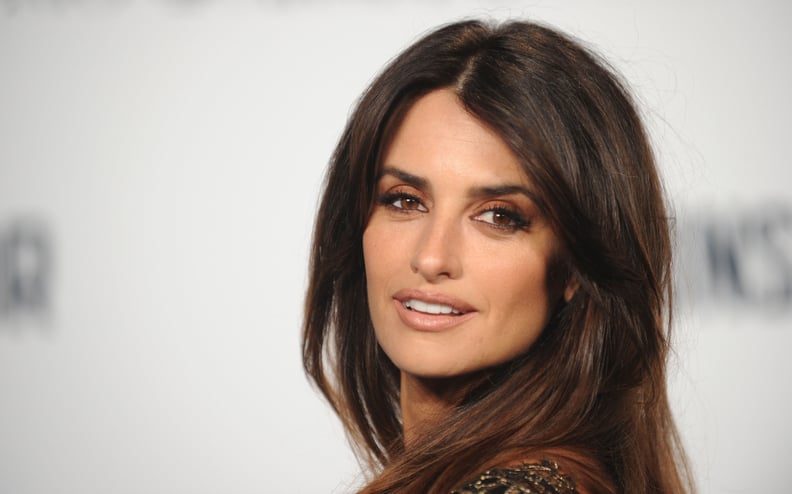 Originally, American Horror Story alum Lady Gaga was in talks to play Donatella, but the role eventually went to Penélope Cruz (who definitely looks the part). She's joined by Glee actor Darren Criss (as Andrew Cunanan), Edgar Ramirez (as Gianni), and Ricky Martin (as Gianni's partner, Antonio D'Amico). Most recently, Finn Wittrock joined the cast as Jeff Trail, the former friend and first victim of Andrew Cunanan.
The First Photo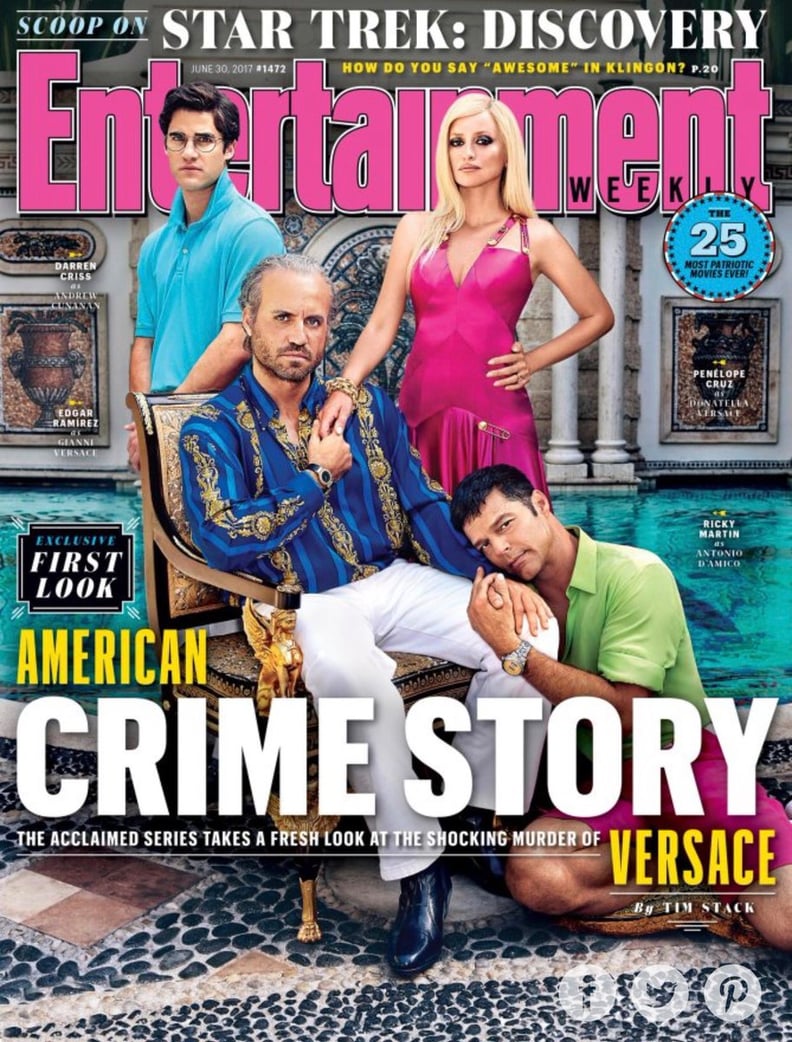 In June, Entertainment Weekly unveiled their new cover story, which offered a first peek inside the new season. In addition to the stunning cover shot, there are a handful of additional images on the inside. Creator Ryan Murphy also revealed his inspiration behind the project: "The more I had read about [Versace's murder], the more I was startled by the fact that Cunanan really was only allowed to get away with it because of homophobia. There was this great apathy about it, and I think part of that was because it seemed like gay people were disposable in our culture."
The Teaser
The Premiere Date
During a commercial break for American Horror Story: Cult, it was revealed that American Crime Story's second season will premiere on Wednesday, Jan. 17, 2018.