8 American Horror Story Characters Who Have Appeared on More Than 1 Season
01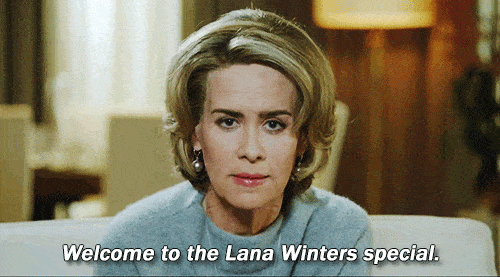 Lana Winters
Seasons: Asylum, Roanoke
You might recall Lana Winters from her harrowing ordeal with Bloody Face, aka Oliver Thredson. Lana has arguably had one of the most powerful and badass arcs of the entire series: she survives captivity, ultimately defeats her oppressor, and later in life fends off an attack by her own son, who was born from Thredson's rape. Four seasons later, Winters returns in Roanoke for an exclusive interview, a special with the only survivor of Return to Roanoke, Lee Harris. She nearly dies when one of the Polk boys busts in on the interview with a live firearm.
02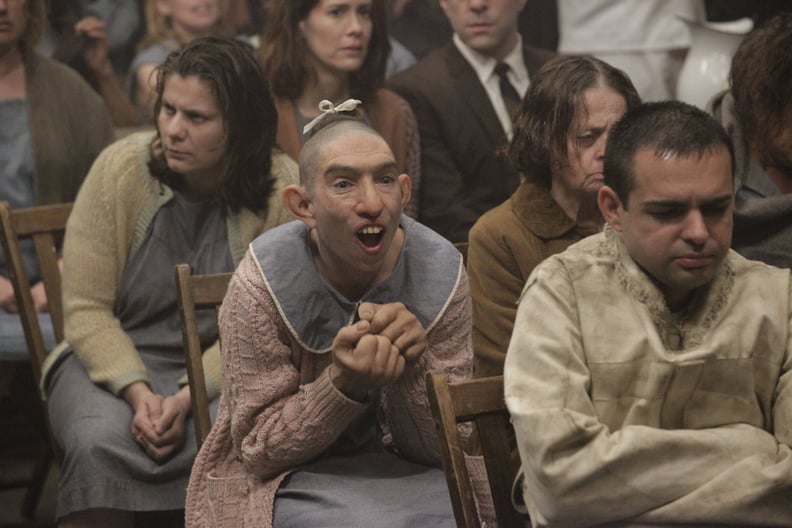 Pepper
Seasons: Asylum, Freak Show
Pepper (Naomi Grossman) earns the distinction of being the first character to cross over between seasons. The microcephalic woman first appears on Asylum as an inmate, er, patient at Briarcliff Manor. Later, she turns up as one of Elsa's troupe members on Freak Show, which actually takes place before Asylum. Her arc on Freak Show explains that she ends up in Briarcliff because her sister and brother-in-law frame her for the murder of their baby.


03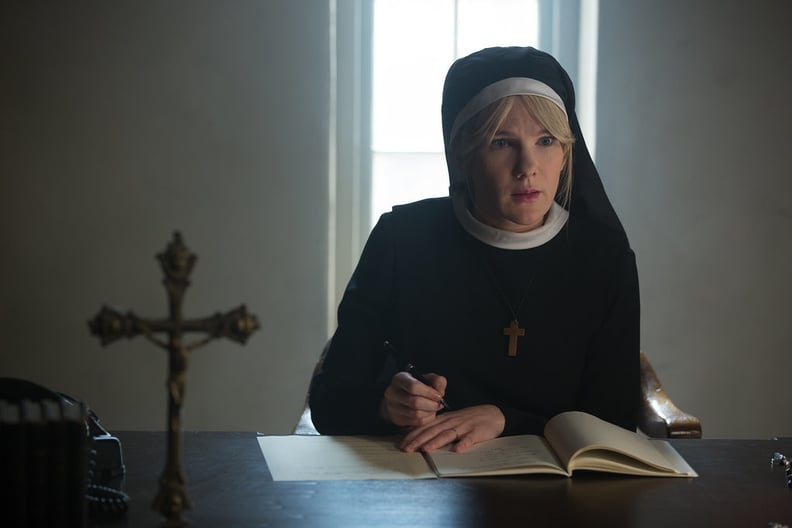 Sister Mary Eunice
Seasons: Asylum, Freak Show

Sister Mary Eunice (Lily Rabe) crosses between seasons as a direct result of Pepper's crossover. When Pepper's sister goes to Briarcliff to admit Pepper for the murder of her baby, Sister Mary Eunice is the one behind the desk filling out the paperwork. Though she later becomes possessed by the devil on Freak Show, the Sister begins as a sympathetic character, giving Pepper a job in the library once she is a patient.


04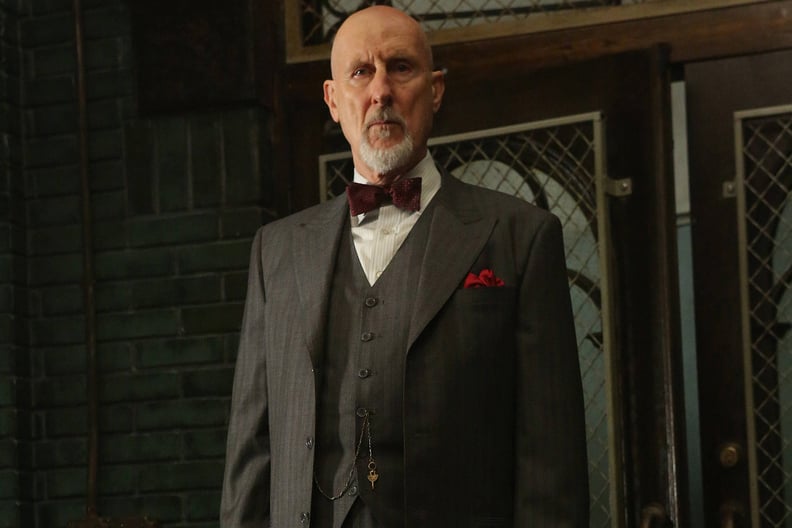 Dr. Arden
Seasons: Asylum, Freak Show

Who could forget the horrific Dr. Arden (James Cromwell)? The former Nazi doctor first appears on Asylum as the resident sadist, then unexpectedly turns up on Freak Show. Going by his real name, Hans Gruper, the doctor amputates Elsa Mars's (Jessica Lange) legs for a snuff film. Fun fact: James Cromwell's son, John Cromwell, plays the younger version of the character on the Asylum episode "I Am Anne Frank: Part 1," and the Freak Show episode "Show Stoppers."


05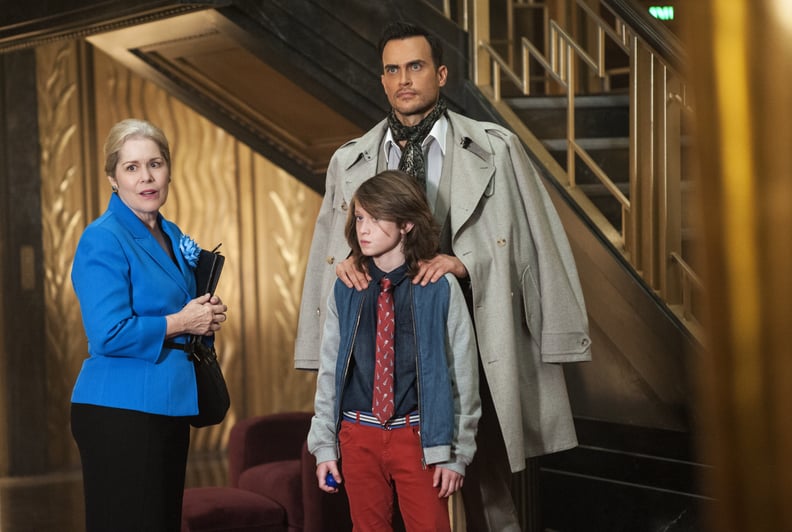 Marcy the Realtor
Seasons: Murder House, Hotel

Marcy's (Christine Estabrook) crossover just happened on Hotel. If you recall, she is the realtor who sells the Harmons their new (haunted) house on season one. Estabrook returned to show the Hotel Cortez to Will Drake (Cheyenne Jackson) and his son — and she already referenced the Harmon's dog!


06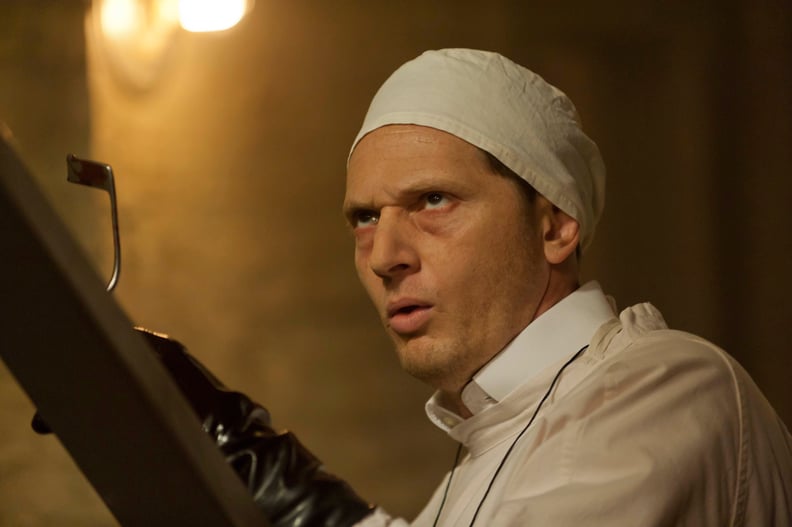 Charles Montgomery
Seasons: Murder House, Hotel
We first meet Charles Montgomery (Matt Ross) in the pilot season, and though we knew the Murder House would be revisited during Hotel, we didn't anticipate that Charles would reappear. The Countess, supposedly "three weeks" along, visits him to get an abortion. He attempts it, but her baby is born — and it's a monster.


07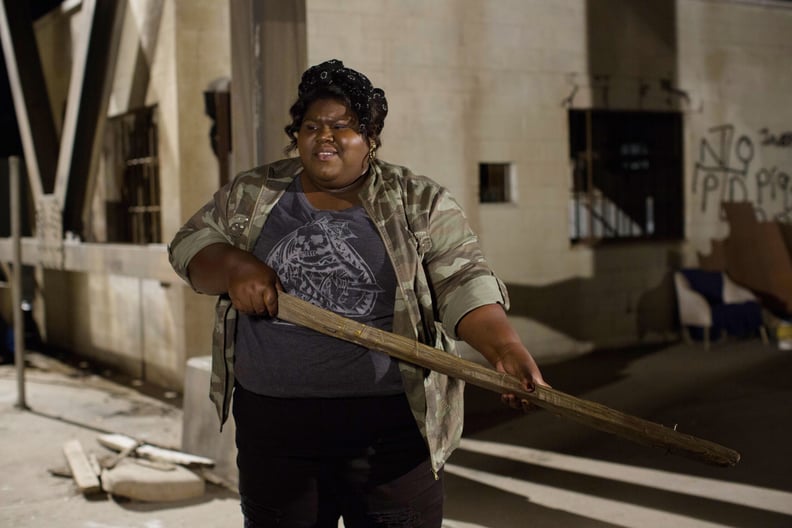 Queenie
Seasons: Coven, Hotel
Queenie (Gabourey Sidibe) is a scene-stealer on Coven, and she turns up as a hotel guest on the most recent season. Unfortunately, James March slays her in cold blood.
08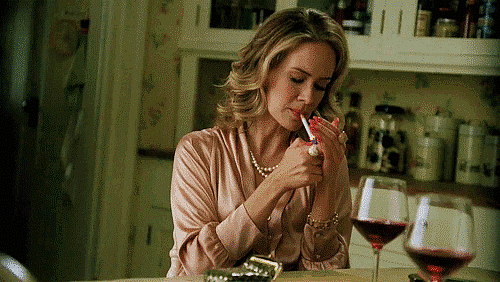 Billie Dean Howard
Seasons: Murder House, Hotel
Sarah Paulson's psychic first appears in the very first season, as Constance Langdon's treasured companion. She pops up again on the finale of Hotel, and we find out what becomes of her character.