And the Theme For American Horror Story Season 7 Is . . .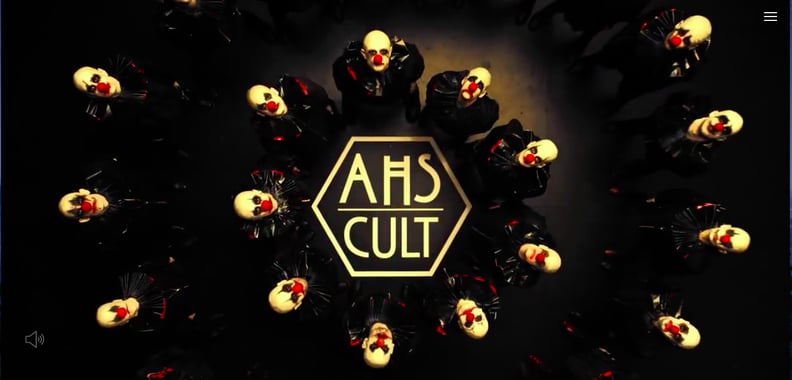 If you've been feeling American Horror Story fatigue in the past few years due to meandering plotlines and tales that just aren't that scary, wait until you get a load of season seven. The theme was officially unveiled on Thursday night at Comic-Con via a Fantasmic!-style water show. Despite previous reports that the new season would focus on an election, the subtitle is . . . Cult! It's set to premiere Sept. 5.
The full teaser isn't yet available on YouTube, but you can see part of it at AHS7.com, where you can also join an eight-week American Horror Story experience. When you sign up, you're connected with the show's official account via Facebook Messenger. Supposedly, you'll get messages that will slowly reveal more and more about the new season.
The teaser itself introduces a cult of creepy clowns, one with bees pouring out of his mouth à la Candyman. "Do you ever feel alone?" the voice-over asks. "Does it feel like no one really understands you? Do some people just make you sick? Are you afraid? We can set you free. We will make you strong. We. Want. You."
Creator Ryan Murphy confirmed the news via Twitter, though we wish he'd given us some more details.
FX also unveiled the American Horror Story Zoetrope at Comic-Con, an exhibit that gave three hints about the new season: two women in an embrace, a beehive, and a clown mask. Let's just add that to the pile of hints we have so far and the cast!