Anne Hathaway and Stanley Tucci Interview About The Witches
Anne Hathaway and Stanley Tucci on Reuniting Once Again With an Iconic Soup Scene in The Witches
If you saw the original 1990 version of The Witches, chances are that Anjelica Huston's terrifying-yet-flawless Grand High Witch still haunts your dreams. So when we heard the Roald Dahl classic was being remade with the exceptional Anne Hathaway, we couldn't be more excited.
The new campy remake, also starring Octavia Spencer and Stanley Tucci, is now available on HBO Max just in time for Halloween, and to celebrate the witches' return, we virtually sat down with Hathaway and Tucci. Chatting with the duo about some of their favorite behind-the-scenes moments from set, we learned that Hathaway used Huston as inspiration, but ultimately did her own spin on the character . . .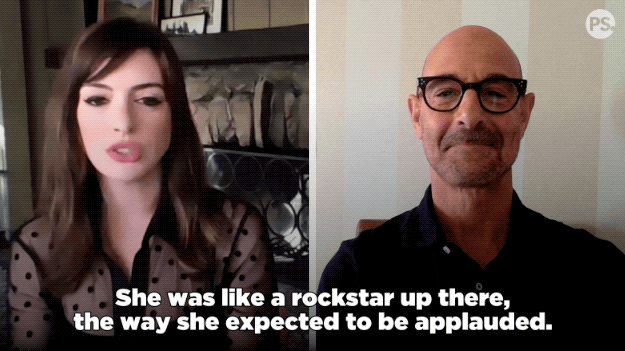 . . . and that Tucci's favorite scene was the "garlic" pea soup moment on the balcony — which fellow The Devil Wears Prada fans will probably recognize as their second iconic soup scene together.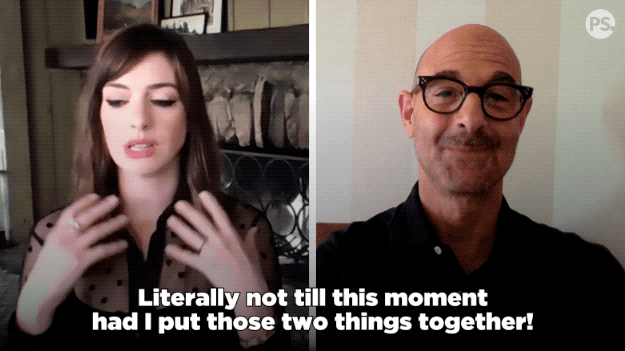 Watch it all in the video above, and check out The Witches, out now on HBO Max!