Devil Wears Prada: Anne Hathaway Says Nate Is Not a Villain
Anne Hathaway Disagrees That Nate Is the Villain in "The Devil Wears Prada"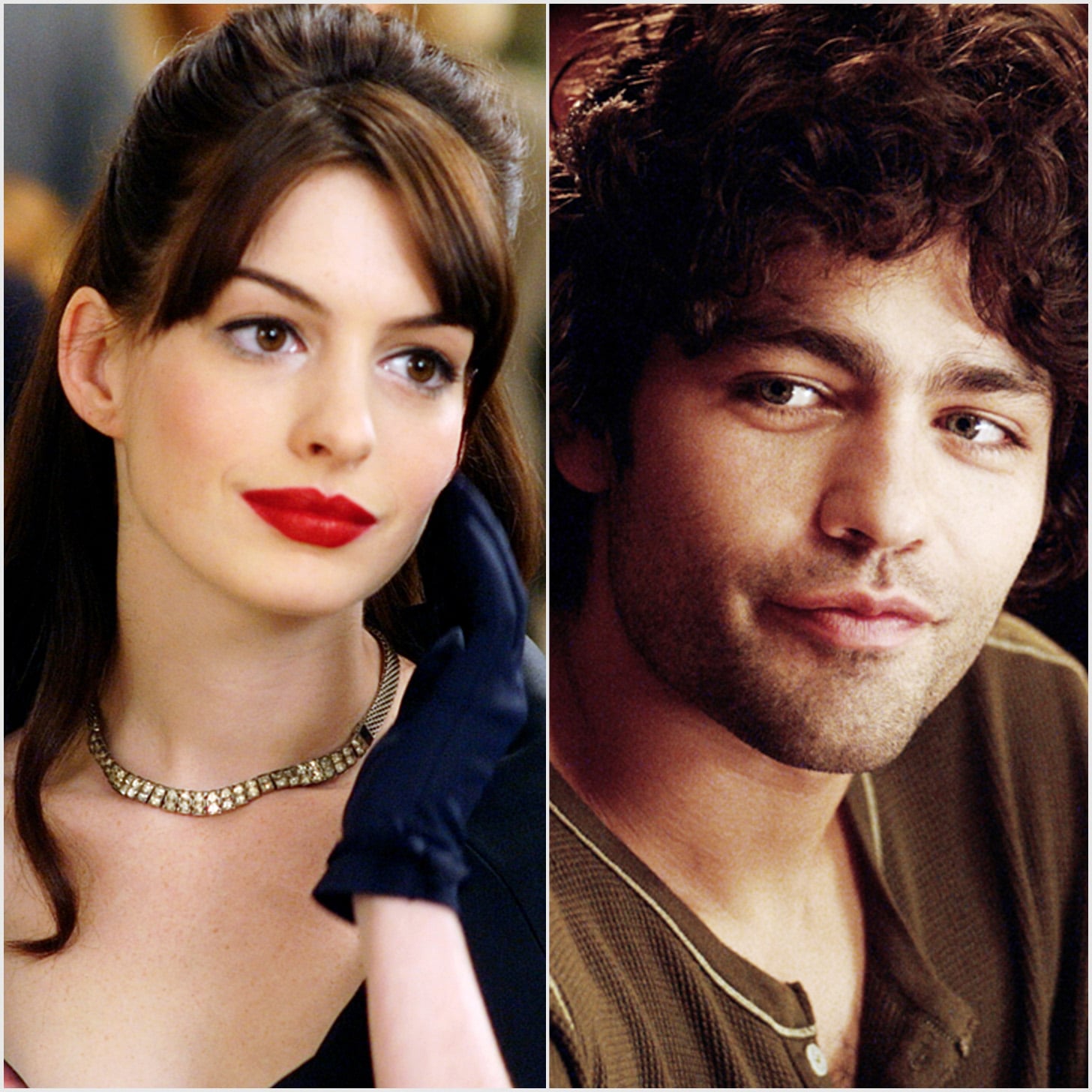 Image Source: Everett Collection
Anne Hathaway has us pursing our lips like Miranda Priestly after a recent "Watch What Happens Live" interview with Andy Cohen about the true villain of "The Devil Wears Prada": Andy Sachs's boyfriend, Nate Cooper (Adrian Grenier). Seasoned fans of the cult classic film will know that no ounce of Miranda's icy personality and — some might even say admirable — candor hold a candle to Nate's egocentric attitude. But Hathaway slapped the $5 grilled cheese right out of our hands when she revealed she disagrees that Nate is the villain all along.
"I wouldn't want to be defined by my worst moment in my 20s, certainly. So I don't hold Nate as a villain, actually."
"No, I'm sorry. I don't [think he was the villain]," she said when two fans called in to ask her opinion of Andy's boyfriend. "I think that they were both very young and figuring things out, and he did behave like a brat. But I also behaved like a brat in my 20s. I hopefully grew out of it, and I think that's what we all do. I wouldn't want to be defined by my worst moment in my 20s, certainly. So I don't hold Nate as a villain, actually."
While many fans have made a case over the years for Nate being unsupportive toward Andy as she figures herself out and explores her career options, Hathaway's grace toward the character has us tempted to watch the movie all over again. However, the fact that Nate is constantly passive aggressive toward Andy isn't a good look, no matter what phase of life a character is in.
For many fans, Nate's childish behavior would have been forgivable if he and Andy had broken up and stayed apart, turning their arguments into an unfortunate but relatable storyline about lovers growing apart after college. But Miranda's editorial eyes couldn't pass over every moment of the film, which is why we're left with Andy apologizing to Nate in a mostly empty restaurant, a moment more heartbreaking than the Runway editor's disapproval of James Holt's red bow dress.
See Hathaway make a case for Nate's character being all right after all ahead.
Oscar winner Anne Hathaway reacts to Nate being deemed the real villain of The Devil Wears Prada. #WWHL pic.twitter.com/zcS8bJrwkn

— WWHL (@BravoWWHL) October 25, 2022