Annie Murphy Spills the "Very Ridiculous" Songs That Inspired "A Little Bit Alexis"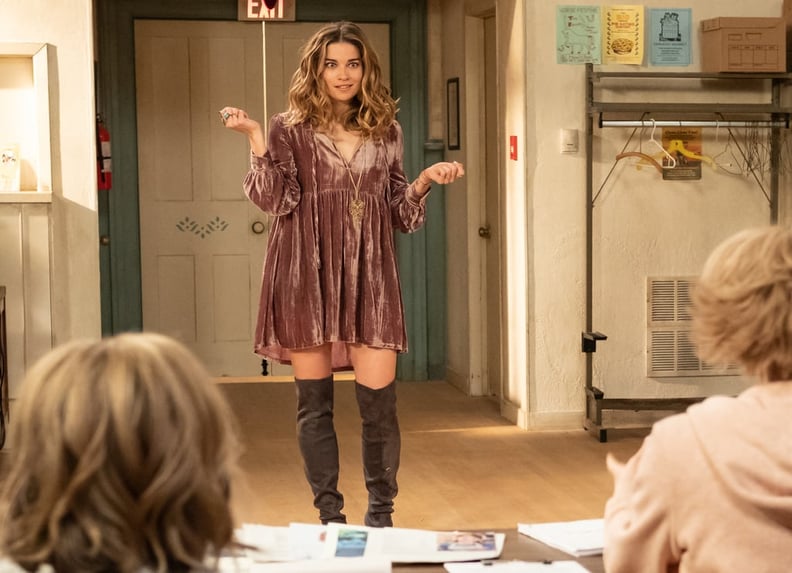 Pop TV
Pop TV
Nearly two years after Annie Murphy blessed our earbuds with "A Little Bit Alexis" for the first time on Schitt's Creek, the star spilled the full backstory of how the iconic, catchy song came to be. During a recent interview with ET Canada, Murphy revealed that costar and real-life pal Dan Levy offered Murphy the opportunity to write the song herself during a cast table read, and she instantly felt inspired to create a certified bop. "I think because Noah Reid had done such a beautiful job doing 'Simply the Best' the season before, I was like, 'Alright, this is my time to shine,' not really realizing that Noah is a musician and I am very much not a musician," Murphy joked.
To help bring the title track from Alexis Rose's "critically reviewed limited reality series" to life, Murphy enlisted help from her husband, Menno Versteeg, and friend Nixon Boyd, who are bandmates from the Canadian indie rock group Hollerado. They handled "the technical, complicated beeps and boops and producing of it all," while Murphy wrote the absurd lyrics (on a paper plate, no less), likening her character to a range of items including "expensive sushi," "a hieroglyphic," and "a cute huge yacht." Oh, and let's not forget the plethora of "la la la-la la la la's."
Murphy explained how she was inspired by the hits of pop stars like Britney Spears and Paris Hilton when piecing the words together in a studio over the course of a few days. "Those songs, as much as they're the best songs, they're also very ridiculous," she said of Spears and Hilton's tracks in the early 2000s. Ah, #TBT to the "Stars Are Blind" days — what a time.
The 34-year-old actress went on to note how she never could've anticipated the amount of hype that still surrounds the song to this day, as fans of the show are constantly mimicking Alexis's unforgettable Cabaret audition on TikTok. "It's become quite a thing. People play it in clubs . . . it's truly wild." Watch the full interview above to hear Murphy share more fun personal tidbits, including her hilarious initial reaction to the news about Dan Levy's upcoming Saturday Night Live hosting gig.