7 Things We Want to See on The Baby-Sitters Club Season 2
Netflix hasn't renewed The Baby-Sitters Club for a second season just yet, but that hasn't stopped me from daydreaming about all of the storylines and characters from the book series that are just begging to make it onto the small screen. With 200-plus books in the series, there's more than enough material to keep Kristy, Claudia, Mary Anne, Stacey, Dawn, Mallory, and Jessi in business through high school. For now though, I want to focus on my wish list for The Baby-Sitters Club season two (make it happen, Netflix!), because there are so many characters, storylines, and Stoneybrook events that the next generation still needs to be introduced to.
From another big wedding to Karen Brewer getting the solo episode she deserves, her are seven things that need to happen in the BSC next season.
01
Show Mallory and Jessi's junior sitter journey.
The introduction of Jessi Ramsey in the final two episodes of season one is a major moment for the Netflix series. It marks the first time the entire club is together, and reader, I want more. As younger members of the club, Jessi and Mallory often feel the need to prove themselves to their older counterparts in the books. Seeing their friendship fleshed out, while also introducing their unique perspectives (Mallory's struggle to find a place in her large family, Jessi's passion for dance) to the series is sure to give season two a jolt of creativity as the club expands to include two of its most iconic members.
Jessi and Mallory also have some terrific titles to draw inspiration from, most notably Jessi's Secret Language, in which the junior sitter learns sign language and advocates for a deaf child whose friends and family haven't taken the appropriate steps to learn how to effectively communicate with him.
02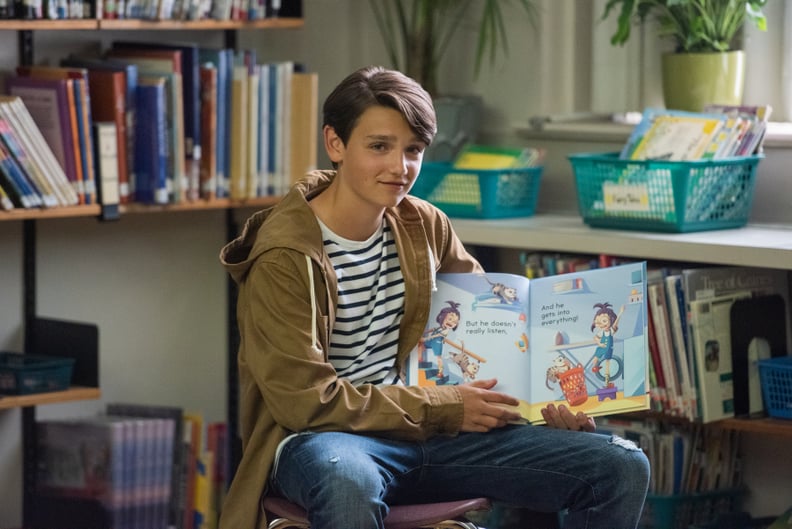 Introduce the associate members of the BSC.
Season one gives us an appropriately soulful Logan, whose sweet romance with Mary Anne is off to a great start; but what I really want to see is Logan and Shannon Kilbourne joining the club as associate members. And I have a special request: the show should add Abby Stevenson as an associate member, too. Yes, in the books, Abby is full-fledged member of the club, but she's also introduced late in the series. This makes her a woefully underrated character whose Jewish heritage, twin drama, and ability to drive Kristy bonkers would make her a welcome addition to season two.
The trio of Logan, Shannon, and Abby could play a pivotal role in expanding the girls' friendship circle as they enter eighth grade. Shannon and Abby are particularly pivotal to fleshing out Kristy's transition to living in Watson's ritzy neighborhood, while Logan's relationship with Mary Anne is one of the longest running stories in the books. With the Baby-Sitters Club firmly established now, it's time to push the characters outside of their comfort zones, and adding these three characters to the mix on a semi-regular basis would be a great place to start.
03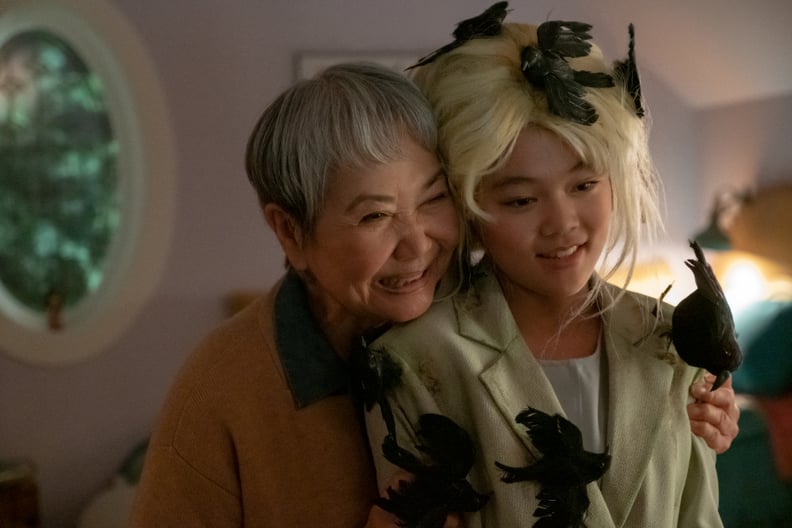 Serve up at least one truly spooky mystery.
"Claudia and the Phantom Phone Calls" is a terrific introduction to Claudia's love of art and her issues with school. However, it doesn't give the phantom phone calls or the Halloween setting the spotlight it deserves. It's totally understandable for the writers to focus on character growth over holiday fun in season one, but the BSC has a long history of getting entangled in spooky mysteries. The world needs to see The Ghost at Dawn's House or Stacey and the Mystery of Stoneybrook adapted for the small screen — with some modern flourishes, of course.
Maybe Netflix should consider an expanded episode order for season two to make room for a standalone Halloween episode in order to give the sitters a chance to properly get their Nancy Drew on.
04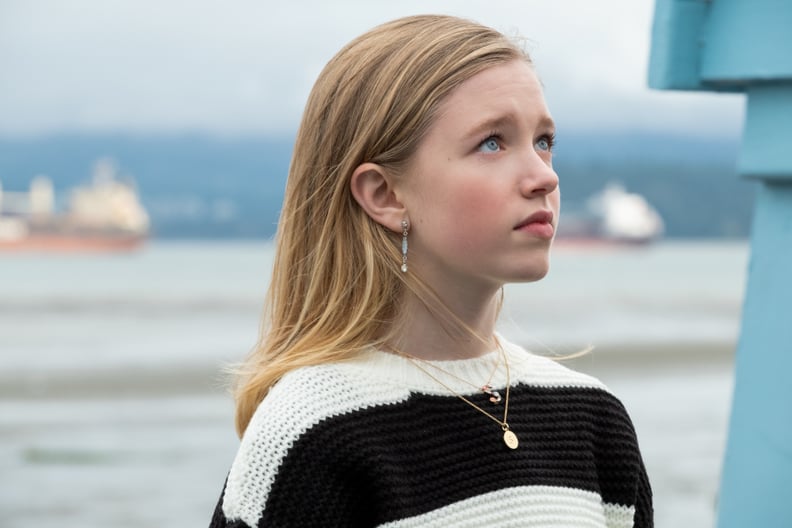 Let Stacey's parents get divorced.
Stacey's parents' divorce is a major plot point in the books, and it's also a story that plenty of kids (and adults) can relate to. Dawn and Kristy are both children of divorce, but their parents' splits happen before the start of the show. Seeing Stacey actually deal with her parents' divorce in real time would be a powerful storyline that could also help young viewers navigate the emotional toll of a split by opening up a dialogue about the complex emotions and major decisions (like which parent to live with) that children deal with when parents decide to end their marriage.
From a character standpoint, introducing the divorce storyline could also bring Kristy, Dawn, and Stacey closer. It only makes sense that Kristy and Dawn would rally around Stacey, which in turn would challenge the established best friend pairings of Mary Anne and Kristy (plus Mary and Dawn) and Claudia and Stacey.
05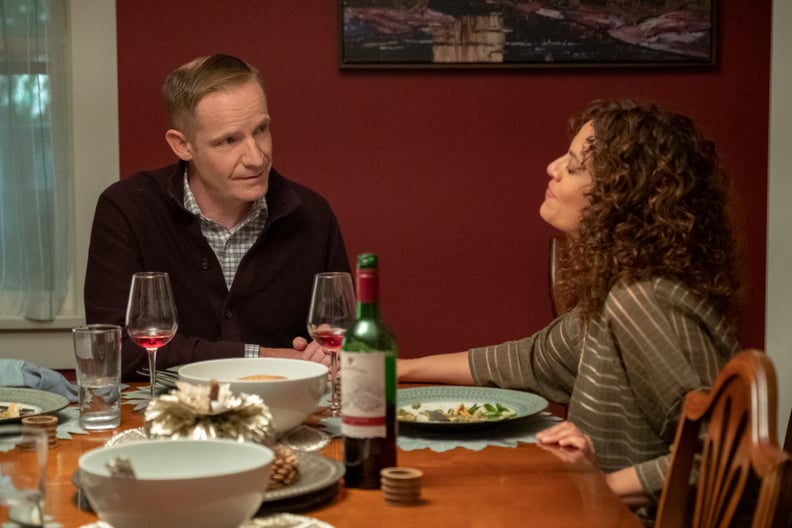 Get Richard and Sharon hitched.
The flip side to Stacey's parents getting divorced could be Mary Anne and Dawn's parents getting married. The courtship between Richard and Sharon is a season one highlight, and these two crazy kids deserve to find their happily ever after. Also, their marriage would mean Mary Anne and Dawn would have to adjust to being stepsisters, which sounds fun in theory, but book readers know that transition isn't a smooth one for the girls.
06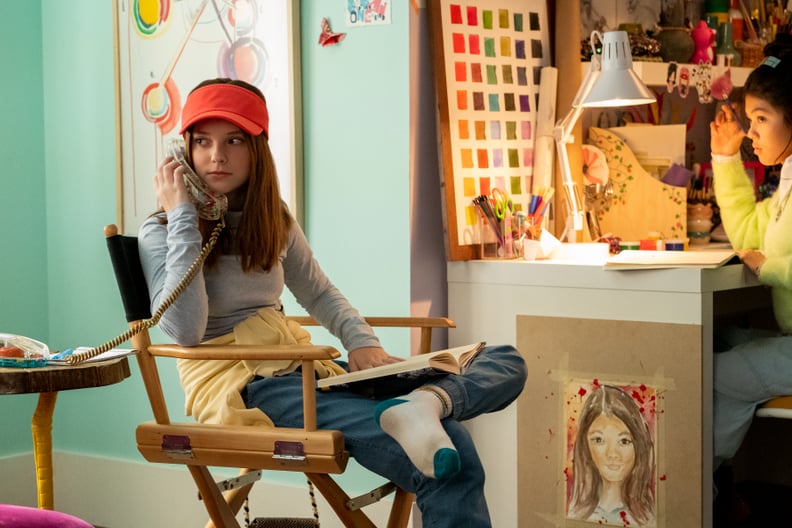 Explore Kristy's new family dynamic.
Kristy isn't great with change, and although she's slowly warming up to Watson and her new stepsiblings, moving across town to a huge house and having a stepfather are going to be major adjustments for the BSC's fearless leader. And I want to see it all. From Kristy and Watson forming a real bond to her meeting her neighbors, like Shannon, who she instantly labels a snob in the books, there's no end to the storytelling possibilities when it comes to exploring Kristy's new family dynamic.
07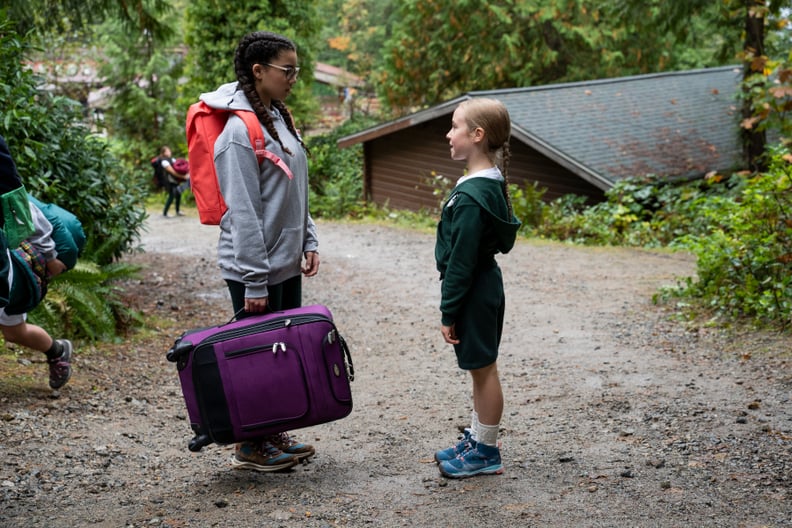 Give Karen her own episode.
Karen Brewer is a gift. We don't deserve her spectacular imagination, her sass, or her baby doll coffins. This tiny scene-stealer needs her very own episode. Let us see the world through Karen's eyes, Baby-Sitters Club writers. And if that's not possible, how about convincing Netflix to greenlight a Baby-Sitters Little Sister spinoff? If it's half as brilliant as the BSC reboot then we would all be in for a treat.