See the First Set Photo of Cameron Diaz's Acting Return With Jamie Foxx
Cameron Diaz is literally back in action. The star is leaving retirement and returning to the screen to appear in the film "Back in Action" alongside Jamie Foxx. The Netflix action-comedy will be directed by "Horrible Bosses" director Seth Gordon with a script from "Neighbors" writer Brendan O'Brien. On Feb. 8, Diaz and Foxx were photographed together on set in London, giving us our first glimpse at the film. See the photo ahead.
Foxx shared the news about the film and Diaz's return on Twitter back in June 2022, posting an audio clip in which Diaz can be heard saying she's "so excited" but "anxious" about her acting revival. "I don't know how to do this, you know?" she says. Then, NFL legend Tom Brady — who famously retired and then changed his mind a little over a month later — appears in the clip to offer "a few tips on how to unretire."
"Cameron I hope you aren't mad I recorded this, but no turning back now," Foxx tweeted alongside the clip. "Had to call in the GOAT to bring back another GOAT. @CameronDiaz and I are BACK IN ACTION – our new movie with @NetflixFilm. Production starting later this year!!"
Diaz's last movie was 2014's "Annie," in which she played the villainous Miss Hannigan (fittingly, Foxx was also in that film). The four-time Golden Globe nominee and "Charlie's Angels" star explained her decision to retire from acting in a 2020 interview with Gwyneth Paltrow. "I just decided that I wanted different things out of my life," she said at the time. "I had gone so hard for so long, working, making films and it's such a grind. I didn't really make any space for my personal life."
In a July 2022 interview with "CBS Mornings," Diaz further opened up about the reason behind her eight-year hiatus. "When you're doing something that you know and you've done well and you know how it works and it's consumed your whole life for so long, it's kind of a nice thing to kind of go, 'You know what? Let me just step back for a second, take a look at what the whole picture looks like for me and what are the things that I could do better and be more engaged with that would make me feel more whole.' And I did that," Diaz said.
After leaving Hollywood, Diaz said in the interview with Paltrow that she felt "a peace. I got a peace in my soul." Added Diaz, "Because I finally was taking care of myself . . . I just feel grounded and light." However, she did tell "CBS Mornings" that she misses acting. "I mean, I miss aspects of acting, or making movies," she shared. "Yeah, making movies is a particular skillset that is fun to exercise and be a part of. But yeah, it's a different lifestyle, and you kind of have to be ready to do that."
Since retiring, the 49-year-old has published two books, "The Body Book: Feed, Move, Understand and Love Your Amazing Body" and "The Longevity Book: The Science of Aging, the Biology of Strength, and the Privilege of Time." She also started an organic-wine company.
But now, with "Back in Action," it seems like Diaz is ready to return to the limelight. Ahead, here's what we know about the movie so far.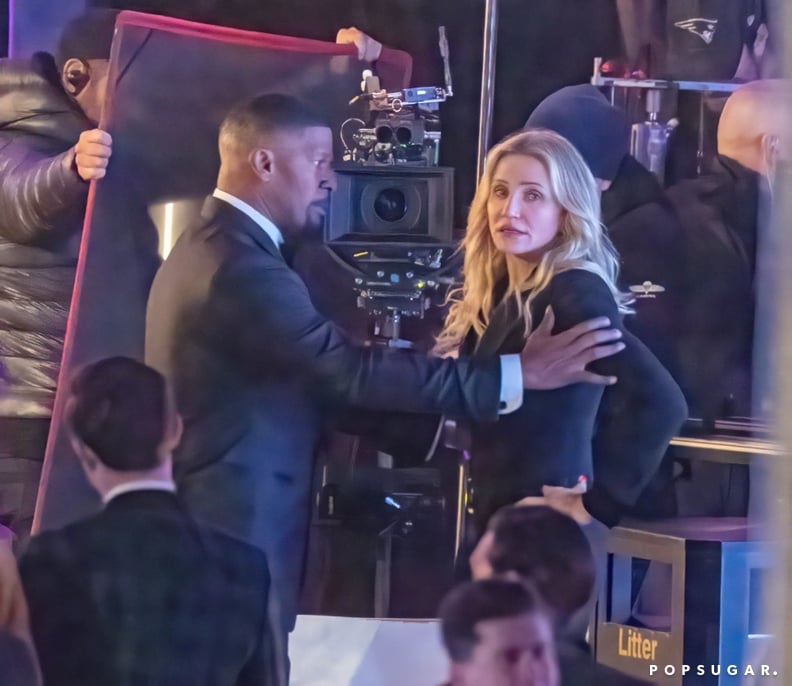 "Back in Action" Set Photo
Foxx and Diaz were spotted on Feb. 8 filming "Back in Action" in London. The film set shut down roads and bridges in the area, which points to this being a pretty big production. We expect nothing less for Diaz's return to the screen.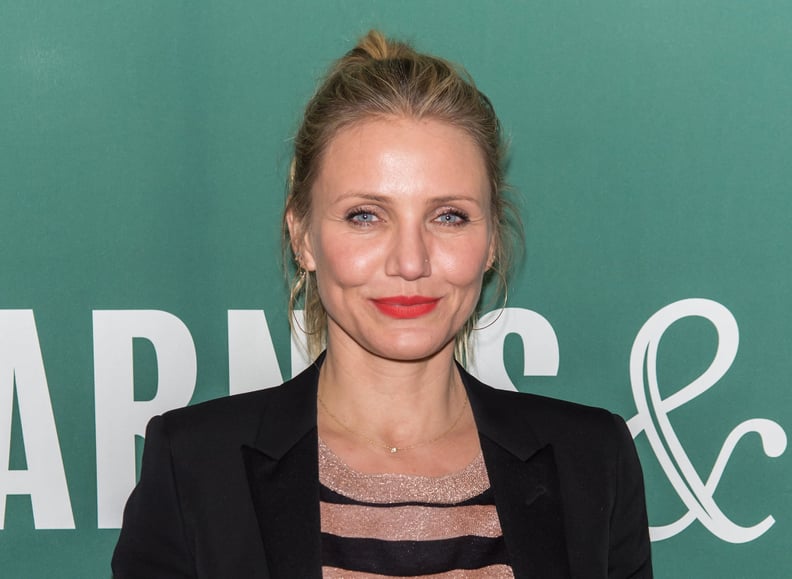 "Back in Action" Cast
In addition to Foxx and Diaz, the cast includes Glenn Close and "Friday Night Lights"'s Kyle Chandler. On Feb. 8, Deadline reported that "Fleabag" star Andrew Scott — aka the "hot priest" — had joined the cast. British comedian Jamie Demetriou (who also appeared in "Fleabag"), McKenna Roberts, and Rylan Jackson also joined the cast according to the outlet.