15 Essential "Grey's Anatomy" Episodes For Meredith-and-Derek Fans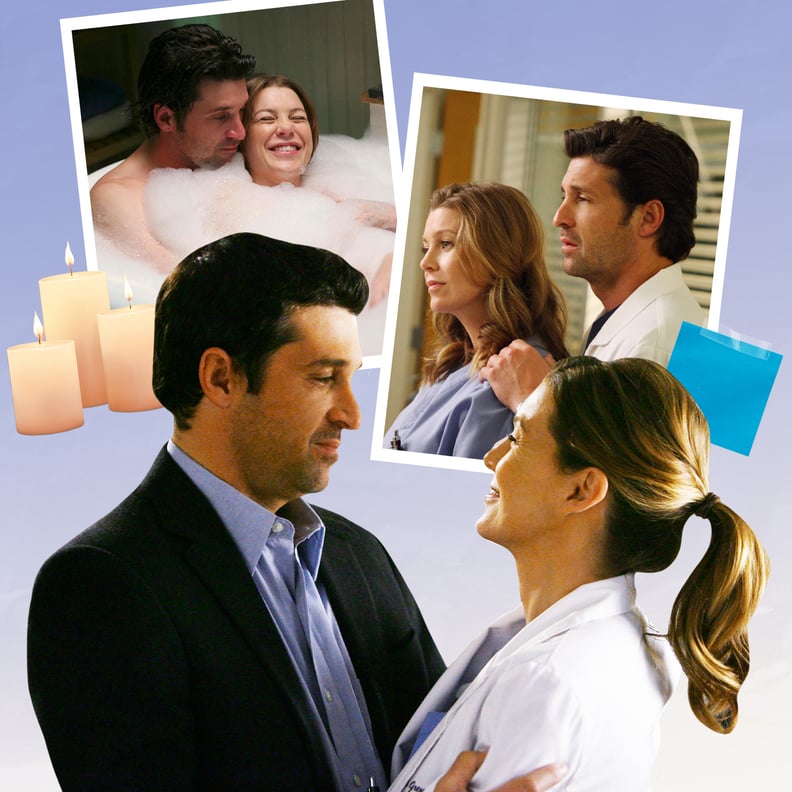 Everett Collection and Photo Illustration: Aly Lim
Everett Collection and Photo Illustration: Aly Lim
When "Grey's Anatomy" premiered back in 2005, no one could have predicted what a sensation it would become — or how long it would end up airing. And part of the reason why fans fell in love was because of the twisty, long-haul love story between Ellen Pompeo's Dr. Meredith Grey and Patrick Dempsey's Dr. Derek Shepherd.
Eighteen years later, we can admit that perhaps their romance didn't have the best start; Derek was literally her boss's boss when they first met, even if they didn't realize that the very first time they slept together. But their will-they-won't-they romance — full of obstacles medical, mental, and romantic — is still one of TV's greatest. And even though it technically came to an end when Dempsey left the show in 2015 and Derek was killed in season 11, episode 21, the legacy of their love continued on the show (and Dempsey briefly returned as the character in 2021). Pompeo herself left the show in early 2023, though she's left the door open for a comeback.
Ahead, we rounded up some of our favorite MerDer episodes. Some feature iconic declarations of love. Some feature the lowest moments in their lives, in case you really want to cry. And some have important developments in their relationship as they find their way back to each other over and over again. These are 15 of the best "Grey's Anatomy" episodes for Meredith-and-Derek fans.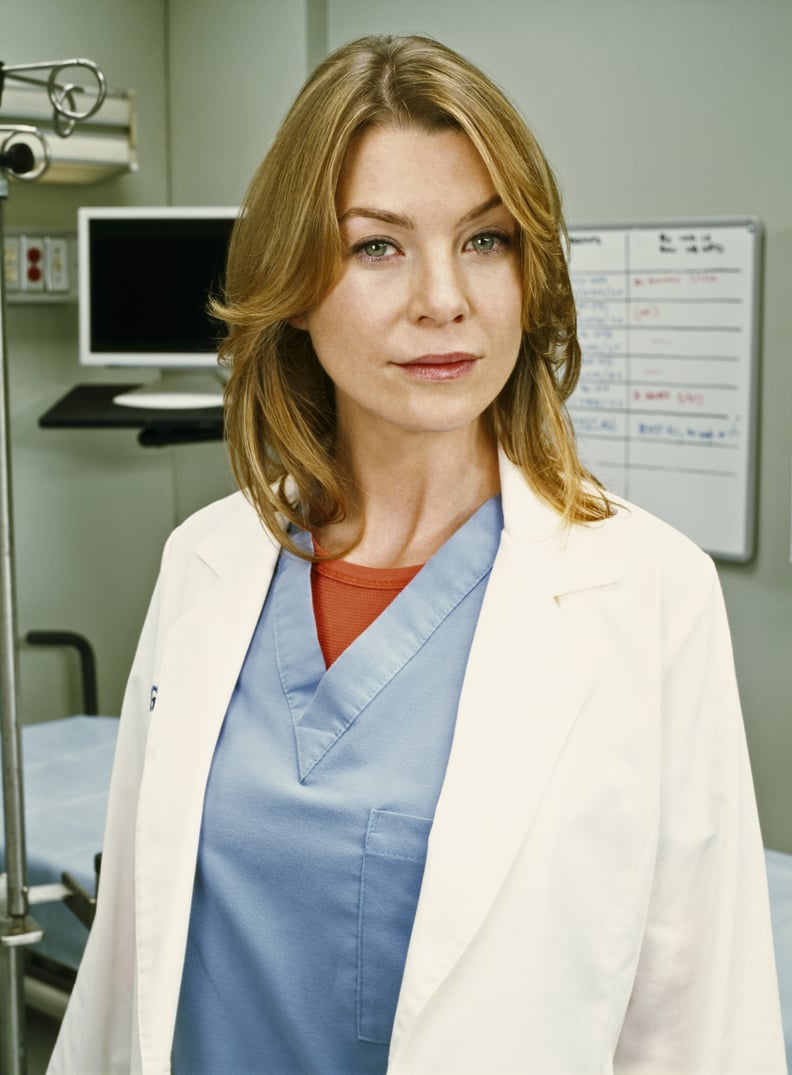 Season 1, Episode 1: "A Hard Day's Night"
Say what you will, but Shonda Rhimes reinvented the meet-cute with the funny, romantic pilot episode of the series. Meredith gets wasted the night before her first day as an intern and wakes up next to a devastatingly handsome stranger who's none other than Derek Shepherd.
She soon learns that Derek isn't only her boss — he's her boss's boss. Awkwardness ensues as sparks fly between them at work and Derek tries to ask her out. Our dark and twisty heroine rejects his advances. Despite an entire day of banter, they manage to crack a medical case together, foreshadowing what will end up defining the rest of their lives.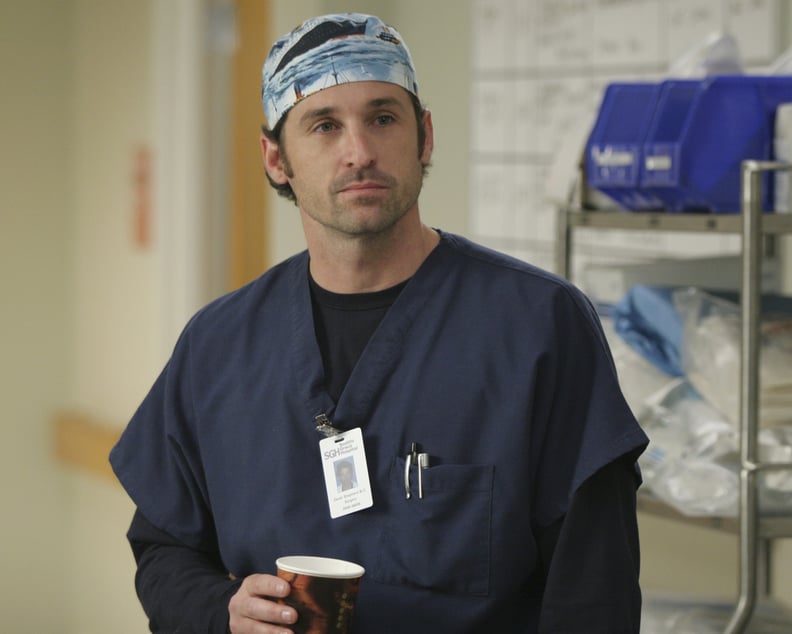 Season 2, Episode 5: "Bring the Pain"
This episode gives us perhaps the most defining moment of the entire MerDer romance. As they're searching for a shaman for their patient, Meredith and Derek find themselves at a crossroads in their relationship. Addison, Derek's estranged wife, is settling down at Seattle Grace, and Derek hasn't signed divorce papers yet, unsure if he should forgive her for her infidelity or move on with Meredith.
After they finish a surgery, Meredith gives Derek the infamous and disarmingly sweet "pick me, choose me, love me" speech and tells him to meet her at Joe's after work. Meredith gets terribly drunk by the end of the episode, and it looks like Derek's a no-show. Unfortunately, Meredith doesn't know there's a lot more heartache to come.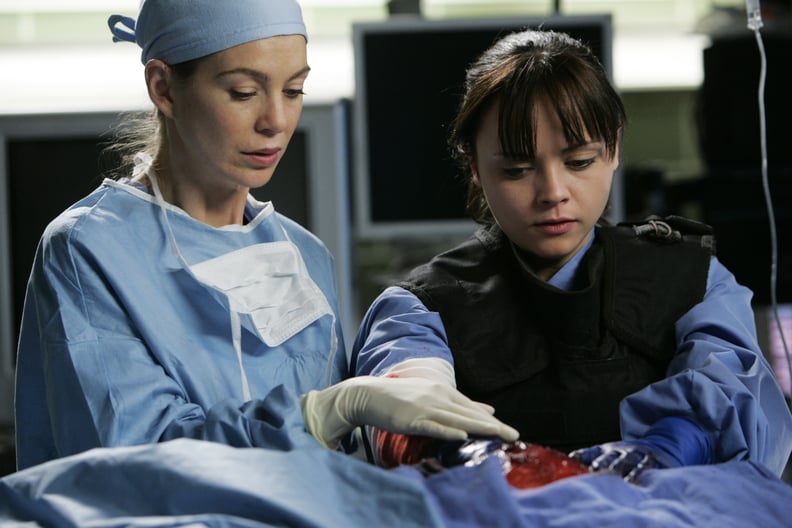 Season 2, Episodes 16 and 17: "It's the End of the World" and "As We Know It"
"Grey's Anatomy" debuted a blockbuster two-part episode in February 2006, with "It's the End of the World" playing after the Super Bowl and "As We Know It" debuting a week later. In the episode, a patient comes to the hospital with an unexploded bazooka rocket in his chest. What follows is the most intense operation in Seattle Grace history, with Cristina, Meredith, Burke, and Derek all in on the action and the bomb squad in the OR. Eventually, they get the bazooka rocket out — though two members of the bomb squad die. At the end of the second part, Derek and Meredith share a romantic moment, and even though they're not together at this point, it's clear their love isn't really in the past.
Season 3, Episode 16: "Drowning on Dry Land"
Season three fleshes out Meredith's relationship with her Alzheimer's-ridden mother, the great surgeon Ellis Grey. It stands out as one of the series' darkest seasons as it explores Meredith's struggle with depression and suicidal ideation. In episode 15, the hospital's interns respond to a mass casualty event where a container ship has crashed into a ferry. At the end of that episode, Meredith falls into the water.
In episode 16, Derek pulls Meredith out of the water. His rescue is more heartbreaking than heroic. For most of this episode and the next one, Meredith looks dead (although we all knew that she was going to make it out alive, because duh, she's the main character).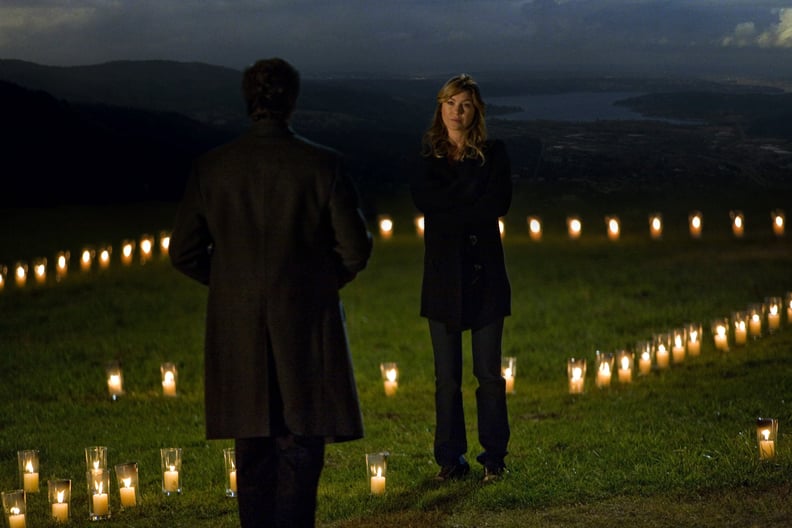 Season 4, Episode 17: "Freedom, Part 2"
Also known as the candle house episode, this might be the best MerDer episode of all time, and it undoubtedly includes the show's greatest romantic gesture. Leading up to this episode, Meredith and Derek have broken up again, and Derek briefly dates Rose, a nurse. The former couple remain professional as they run a clinical trial together. However, after their last patient pulls through, showing their trial is working, Derek runs to Meredith's house looking for her, but she's actually at the land he's bought. She creates a blueprint of their home together out of candles and — slightly angry that he was late showing up — tells him her plans for them and their life together. "I believe that we can be extraordinary together, rather than ordinary apart," she says, and he finally kisses her — but stops when he remembers he still has to break up with Rose. Rose never stood a chance.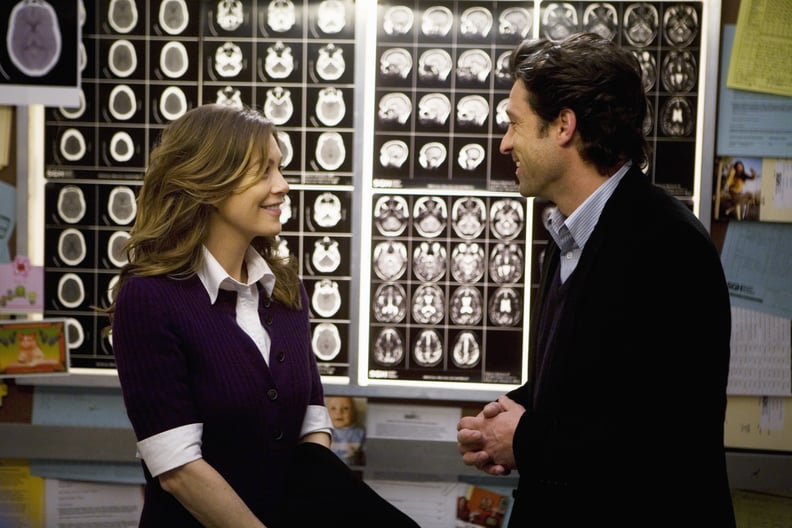 Season 5, Episode 19: "Elevator Love Letter"
Derek's elevator proposal marks a relatively bright spot in an otherwise sad and complicated episode where we see Cristina grapple with Owen's PTSD and Izzie and Alex confront the possibility of Izzie's death. Richard proves to be a pretty great wingman, refusing to move until Meredith hops onto Derek's elevator, which is decked out with all of the cases that he and Mer have worked on together.
While brain scans aren't as picturesque as candles, it's exceedingly difficult not to cry when you hear Derek propose to Meredith. Derek tells Meredith that her "dark and twisty" tendency isn't a flaw — it's a strength.
Season 5, Episode 24: "Now or Never"
Listen, we're probably ridiculously invested in Meredith and Derek's relationship because of how unrealistically dramatic it can be sometimes. It's too hard to keep count of how many times Derek has pulled off a romantic gesture and even harder to keep track of how many times he's thrown Meredith the signature Derek smolder. But sometimes the quiet moments between them are the most special, like their understated wedding vows.
After giving their planned wedding to Alex and Izzie, Meredith and Derek make promises to each other on a Post-It note. "Grey's" fans look back at this intimate moment with immense gratitude because of how emotionally devastating things become by the end of season five.
Season 6, Episodes 23 and 24: "Sanctuary" and "Death and All His Friends"
These episodes hurt on so many levels. In the season six finale, Gary Clark goes on a shooting spree at the hospital after his wife dies under Derek's care. Meredith, who's pregnant, witnesses Gary shooting Derek. With the hospital still on lockdown and an active shooter loose, Cristina takes on a life-saving surgery on Derek. Gary shows up again while Cristina operates on Derek, so she and Jackson mimic pulling the plug to make him think that Derek is dead. Meredith ends up miscarrying in the middle of Derek's surgery. Derek lives, but this episode introduces us to a whole new level of tragedy in the "Grey's" universe.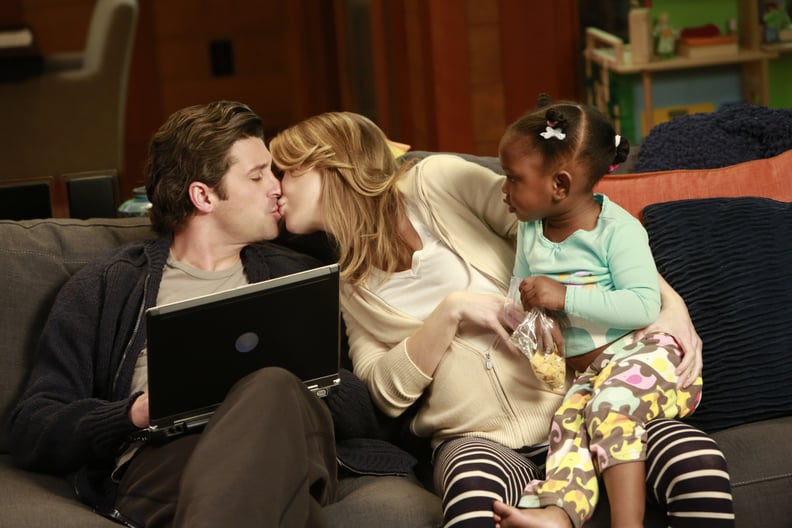 Season 9, Episode 7: "I Was Made For Lovin' You"
By season nine, most of us found comfort in Derek and Meredith's rock-solid relationship as drama sparked between all the other couples on the show, like Cristina and Owen. Meredith and Derek find themselves attached to baby Zola in season seven and eventually adopt her. Without really expecting a baby, Meredith finds herself pregnant in season nine, despite her doctor telling her that her uterus is "hostile." She buys an adorable "World's Best Big Sister" shirt for Zola and mischievously asks Derek to look at it.
This moment reminds us that good things can still happen in the "Grey's" universe, even after terrible things like the horrendous plane crash in the season eight finale.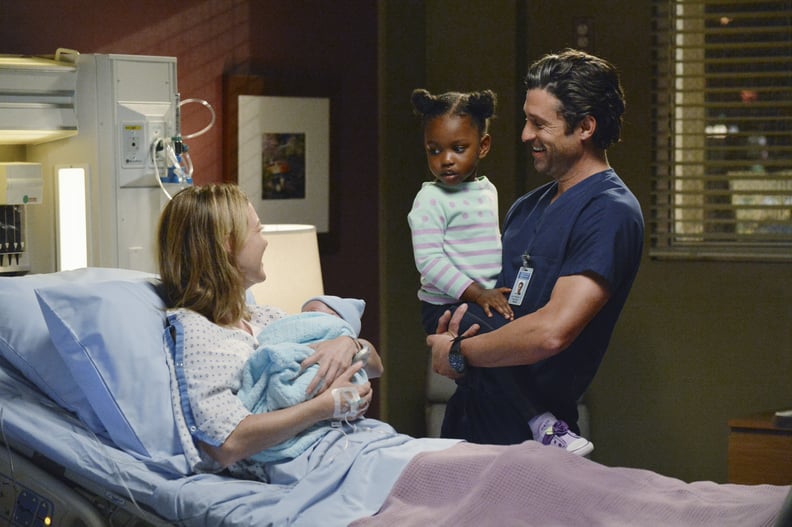 Season 9, Episode 24: "Perfect Storm"
In the season nine finale, Meredith gives birth to her son. When Meredith hemorrhages after her C-section, Bailey performs life-saving surgery, so Meredith names her son Derek Bailey. Despite all the pain (including a major storm that puts the hospital on the brink), Meredith and Derek's first moments with their family of four are super sweet.
Season 11, Episode 17: "With or Without You"
Meredith and Derek are going through a hard time in their marriage as he spends increasing amounts of time in Washington DC for work. But Derek has another grand romantic speech in him. "Meredith, I can't live without you. I don't want to live without you. And I'm gonna do everything in my power to prove it," he says. She responds, "I can live without you. But I don't want to. I don't ever want to." Alas, they don't know what's coming for them.
Season 11, Episode 21: "How to Save a Life"
While on his way to make one last trip to DC, Derek witnesses a car accident and rescues the victims, only to be involved in a horrific car accident of his own shortly after. The paramedics take him to a less-than-equipped hospital, and by the time the doctors figure out that he needs a CT scan, he is brain dead. Sleeping at Last's melancholy cover of "Chasing Cars" plays as Meredith takes Derek off life support, and it will destroy you.
Season 17, Episode 8: "It's All Too Much"
In season 17 — which includes a fictional version of the COVID-19 pandemic — Meredith tests positive and falls into a coma. During this, she experiences life on a beach and is visited by many of her dead friends and relatives — including Derek. It's very, very emotional.