Can't Get Enough of Blood and Water? Check Out These 7 International Teen Shows on Netflix
It's no surprise that Netflix's Blood and Water has caught viewers' attention with its stunning cast, exquisite locales, and its complicated-yet-intriguing plot. Since the series is only six episodes, you may soon find yourself wishing there was already a second season in the works. Until Netflix can give the people what they want, there's certainly no shortage of other teen shows to catch up on.
If you're tired of watching Gossip Girl for the millionth time and are looking for something different, like dramas in countries you've only dreamed of visiting (excuse me while I longingly Google pictures of South Africa thanks to Blood and Water), we've got you covered. Ahead are seven of the best teen shows set around the world you can currently watch on Netflix.
01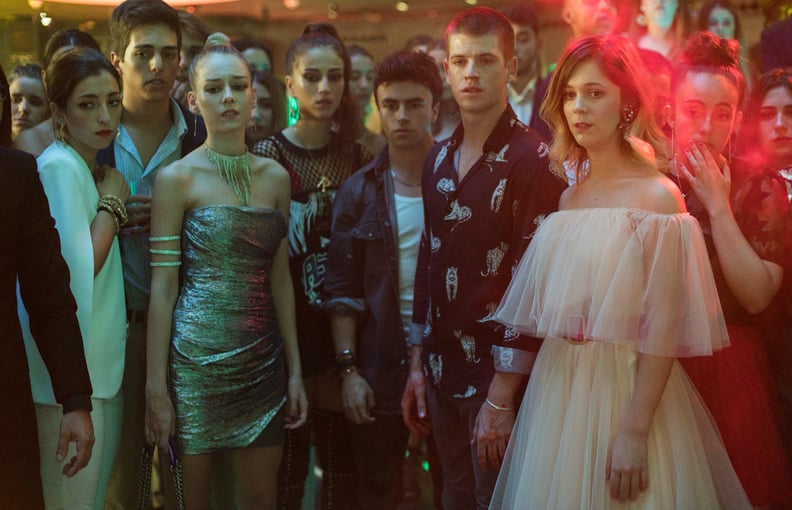 Elite (Spain)
02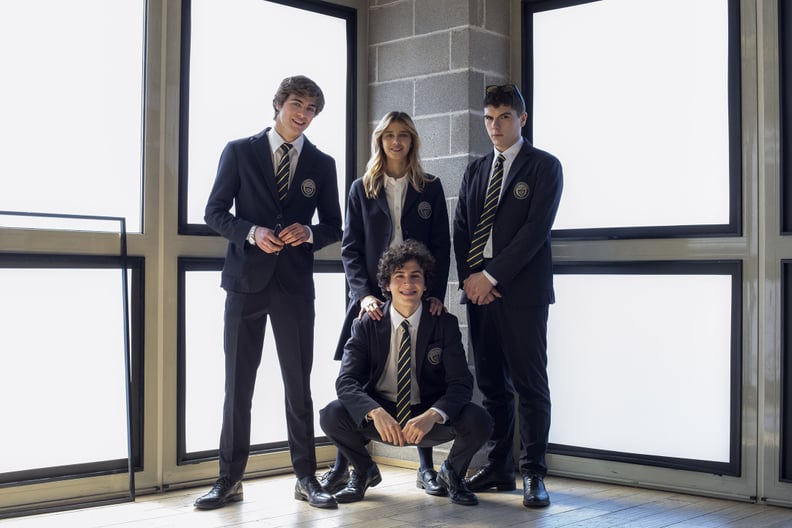 Baby (Italy)
Partially based on a disturbing true story, Baby follows what happens when two students of Rome's most elite private school, Chiara and Ludovica, get involved with the seedy antics of the city's underworld. Their double lives lead to trouble as they engage in the world of prostitution, all the while trying to hide it from their family and friends. There are currently two seasons on Netflix, and Baby was recently renewed for a third and final season.
03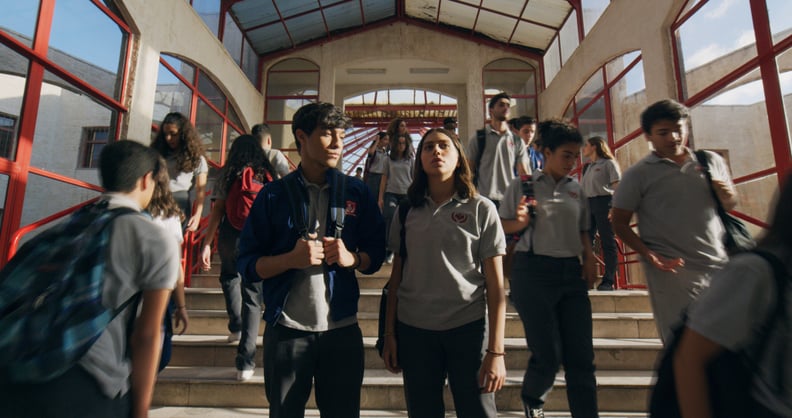 Jinn (Jordan)
After a group of private school students go on a field trip to Petra, one accidentally summons a jinn (what we know as genies) in the form of a teenage boy. This leads the group of students to do what they can to stop the jinn from destroying the world — while also trying to live their lives. There are only five episodes in the series, so it's a quick watch.
04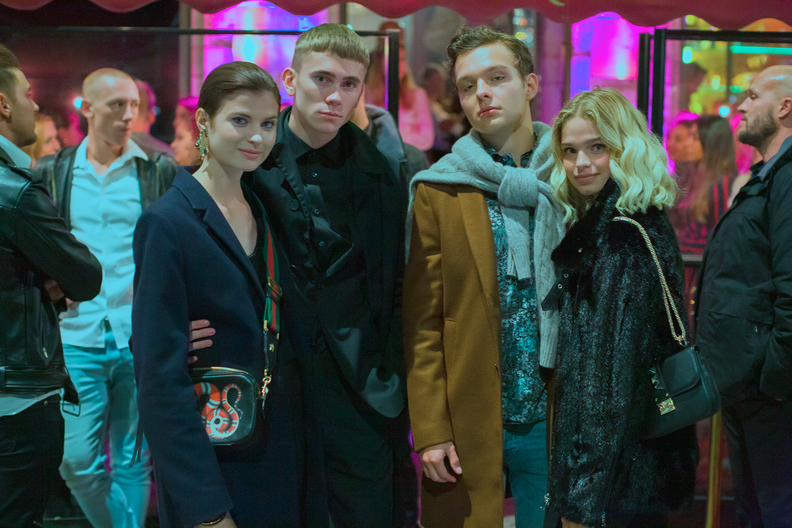 Quicksand (Sweden)
Much more in line with the mystery and intrigue of Blood and Water, Quicksand is about what happens when a tragedy strikes a prep school in Sweden and a student finds herself on trial for murder. While not based on a real-life story, Quicksand is based on both real-life class inequalities in Sweden and the 2016 novel of the same name by Malin Persson Giolito. There is currently only one six-episode season available.
05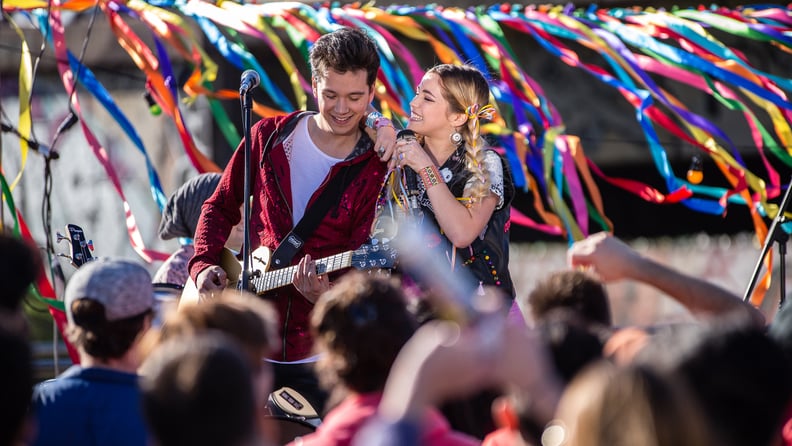 Go! Vive a Tu Manera (Argentina)
A little more lighthearted than the other entries on this list, Go! Vive a Tu Manera (also known as Go! Live Your Way) follows what happens when a musically talented girl named Mia earns a scholarship to a prestigious academy. So maybe it's a bit more like Victorious than Blood and Water, but it's got all the drama you would expect from a clash between the new girl and the popular girl (and maybe a few musical numbers as well). You can watch the first two seasons now.
06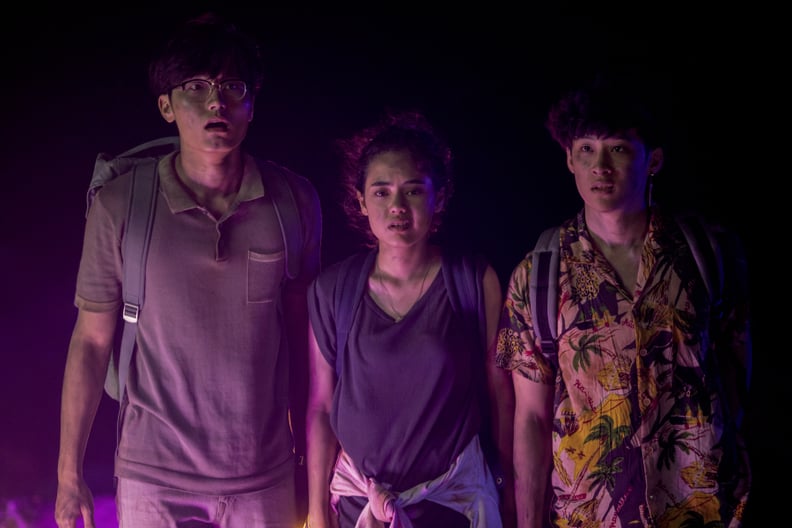 The Stranded (Thailand)
The title is self-explanatory, however the story is not. Set at an elite boarding school on an island, The Stranded follows what happens when a group of students are abandoned after the island is destroyed by a tsunami. If anything, it's like if Lost revolved around high school students rather than a group of strangers on a flight. There's currently one seven-episode season available.
07
Dark (Germany)
When children start vanishing from the fictional German town of Winden, four families must band together to discover the conspiracy behind the disappearances. The story starts out in 2019, but also takes place in 1986 and 1953 due to time travel. In the second season, there are additional storylines set in 2053 and 1921. As you can expect, there's certainly a lot of mystery and intrigue from a complicated (and slightly confusing) time-travel plot.