8 Showstopping Roles That Made Marilyn Monroe an Icon
Marilyn Monroe is the original blond bombshell, and though she left this world far too early, the actor will live on forever in her films — and now, in onscreen portrayals of her, like by Ana de Armas in the upcoming movie "Blonde." (Though it should be noted that "Blonde" profiles a fictionalized version of the legendary Monroe.)
More than 50 years have gone by since her premature death at the age of 36 on Aug. 4, 1962, but her legacy still looms large (and no, we're not referring to the Monroe posters you hung in your freshman-year dorm room).
Born Norma Jeane Mortenson, Monroe rose to prominence because she could do it all — she charmed and wooed in her comedic parts, she wowed with musical stylings, and when she tired of fluffier gigs, she made Hollywood history by creating her own company, Marilyn Monroe Productions. It was through that company that she was able to take on more serious roles. It's hard to pick our favorite Monroe project (she appeared in 29 films in a little over a decade!), but we've narrowed down the list to her eight most iconic roles. While unfortunately, there are no Monroe movies currently available to stream on Netflix, scroll through to see which of the actor's most memorable turns made POPSUGAR's cut.
01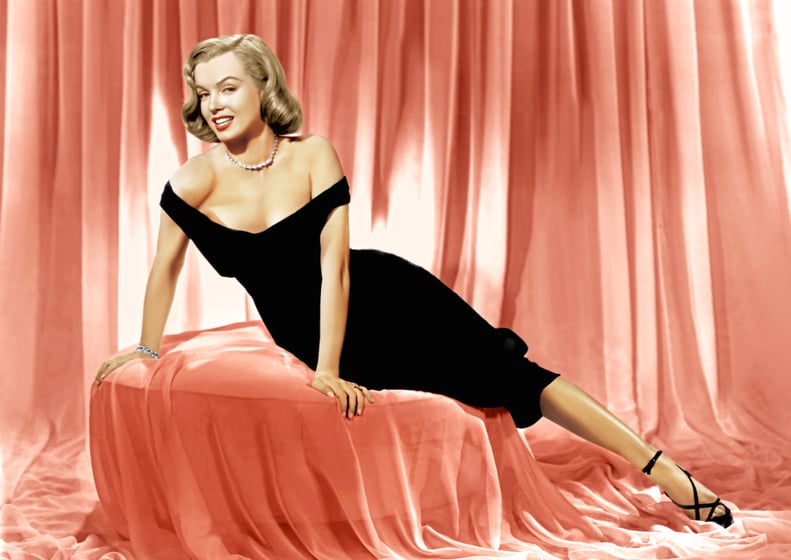 "The Asphalt Jungle" (1950)
This heist film, based on the 1949 novel of the same name by W.R. Burnett, gave Monroe her breakout role. Her part as Angela, a young mistress who gets unwittingly entangled in a crime, isn't big, but it is certainly memorable. Angela gave Monroe the start of her movie-star career, and she also gave us one of the best comebacks of all time: "Haven't you bothered me enough, you big banana head?"
02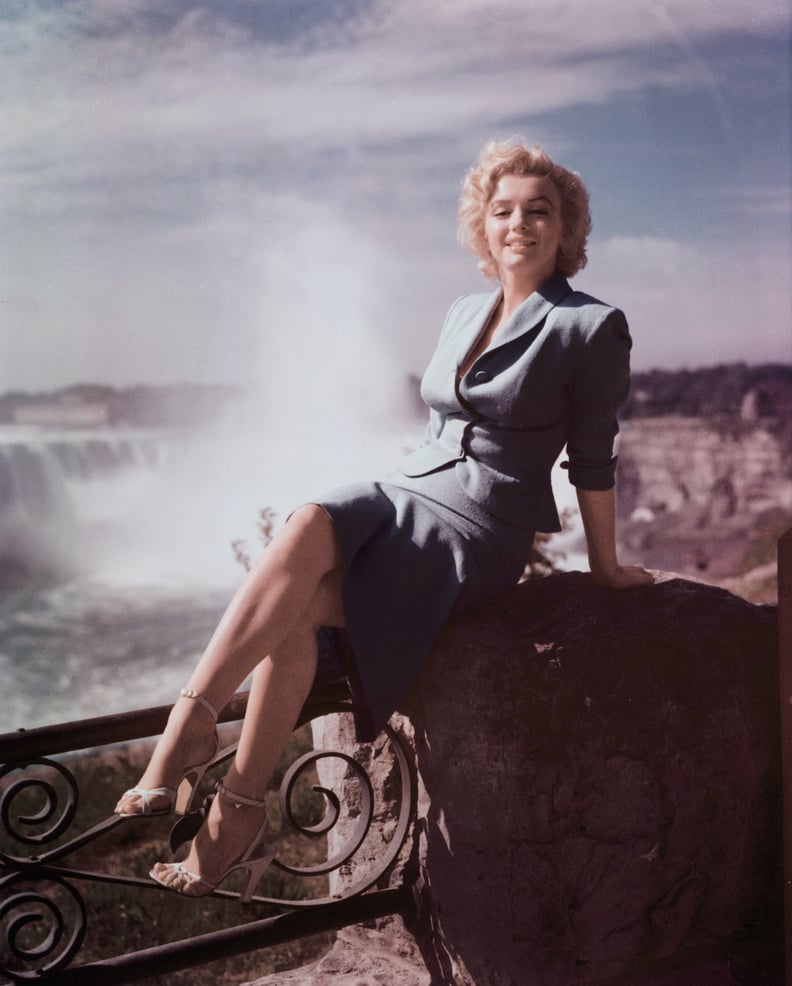 "Niagara" (1953)
This film noir is definitely not one of the best movies Marilyn has starred in, but it's the movie that gave Monroe her first leading role. It's also one of the few early roles that didn't utilize Monroe's silly-blonde persona. Playing Rose Loomis, a woman in a destructive marriage, Monroe is suggestive, sexy, and the most convincing part of the melodramatic film.
03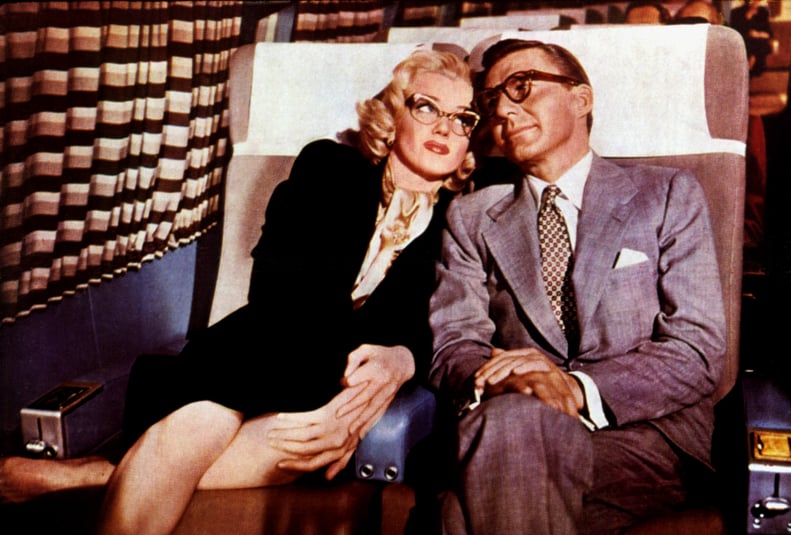 "How to Marry a Millionaire" (1953)
As one of three models who rent a New York penthouse for the summer to catch rich husbands, Monroe is at her bubbly-blonde best. Monroe plays nearsighted Pola, who is cuter and sillier than Monroe's sexier characters, and her vivacity is irresistible. Don't forget: "Men don't make passes at girls who wear glasses." (Not at all true, but we forgive you, Monroe.)
04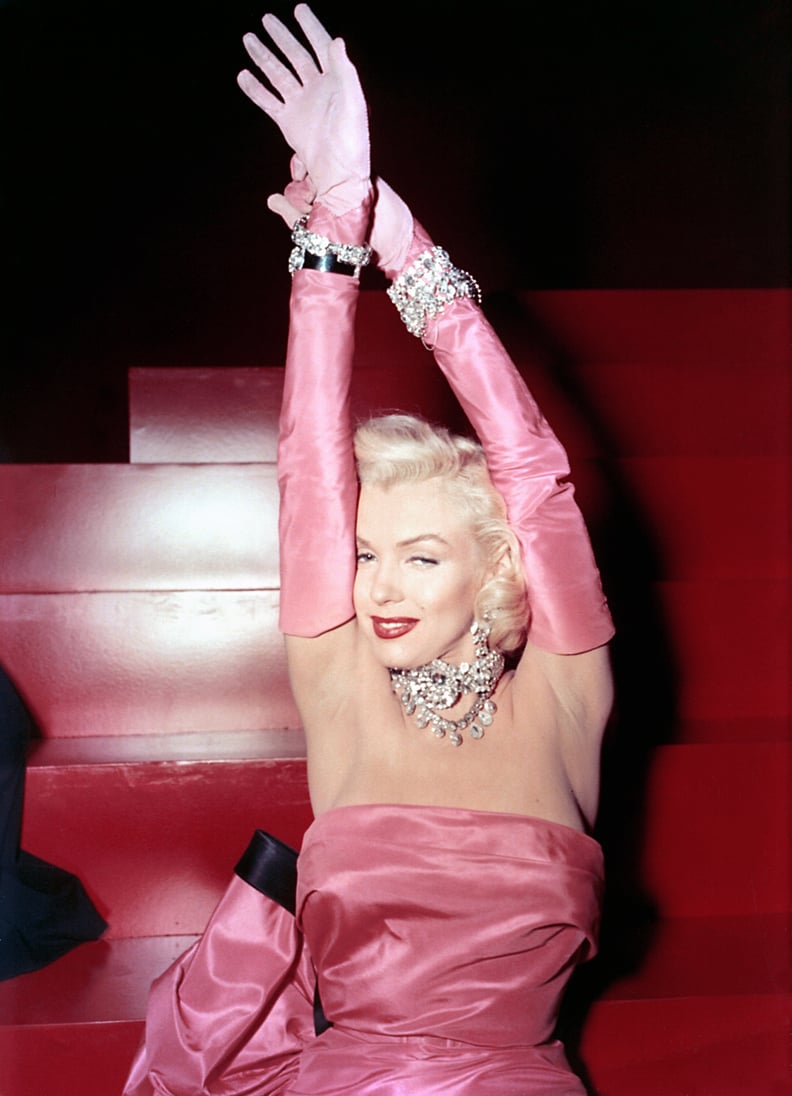 "Gentlemen Prefer Blondes" (1953)
Monroe's most memorable role might be that of the ditzy showgirl Lorelei Lee. This movie is a perfect fit for Monroe's incredible comedic timing and musical talent, especially that showstopping performance of "Diamonds Are a Girl's Best Friend." We'll never forget that famously ad-libbed line: "I can be smart when it's important, but most men don't like it."
05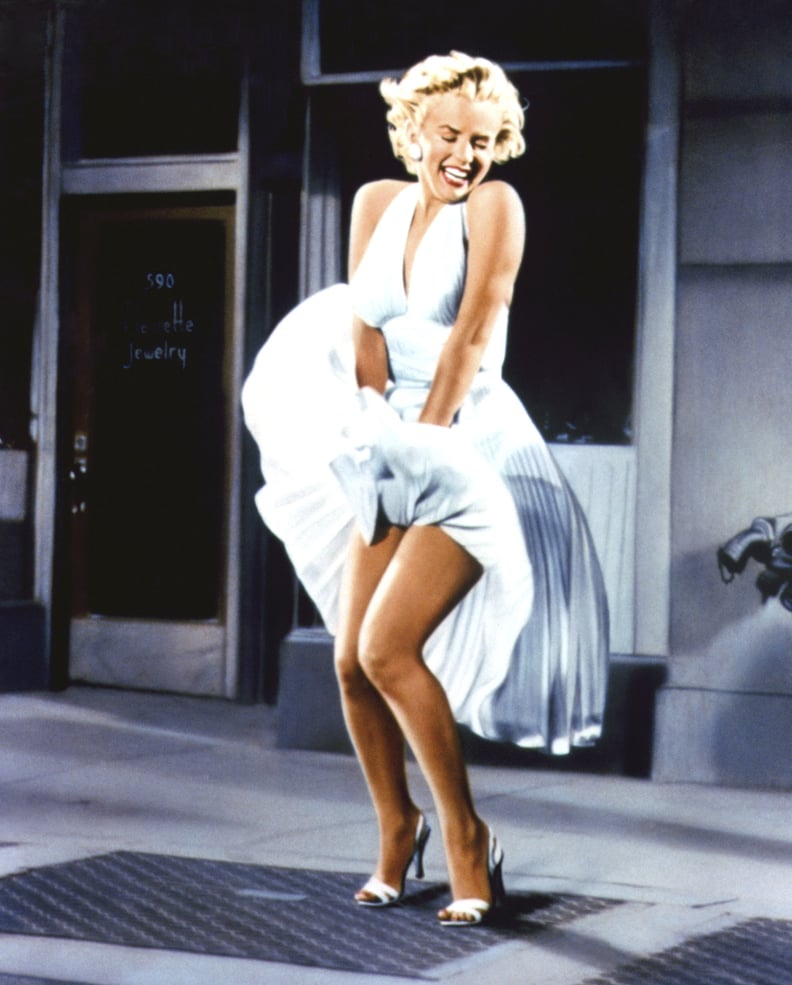 "The Seven Year Itch" (1955)
The film might not have aged well (especially since it's a movie about adultery that's unable to show adulterous scenes due to censorship), but as "The Girl," Monroe shines. She turns the archetypal role into an unforgettable one with her comedic timing and charm. Don't even get us started on that iconic image of Monroe's dress being blown up by an air vent (which again, due to censorship, never even appears in the film).
06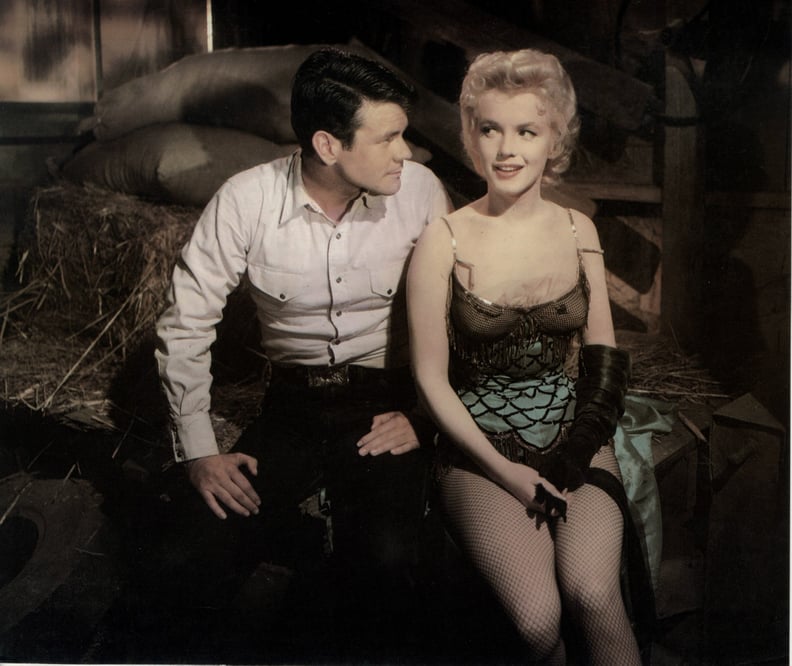 "Bus Stop" (1956)
This film version of the William Inge play just might showcase Monroe's best work. In the movie, she plays cafe singer Cherie, who dreams of traveling to Hollywood and becoming famous. Monroe is a more confident and commanding presence in this movie than she is in past roles, and that's probably because she was calling more shots than ever. The star was very involved in the production of the movie, helping to design her own costumes and makeup.
07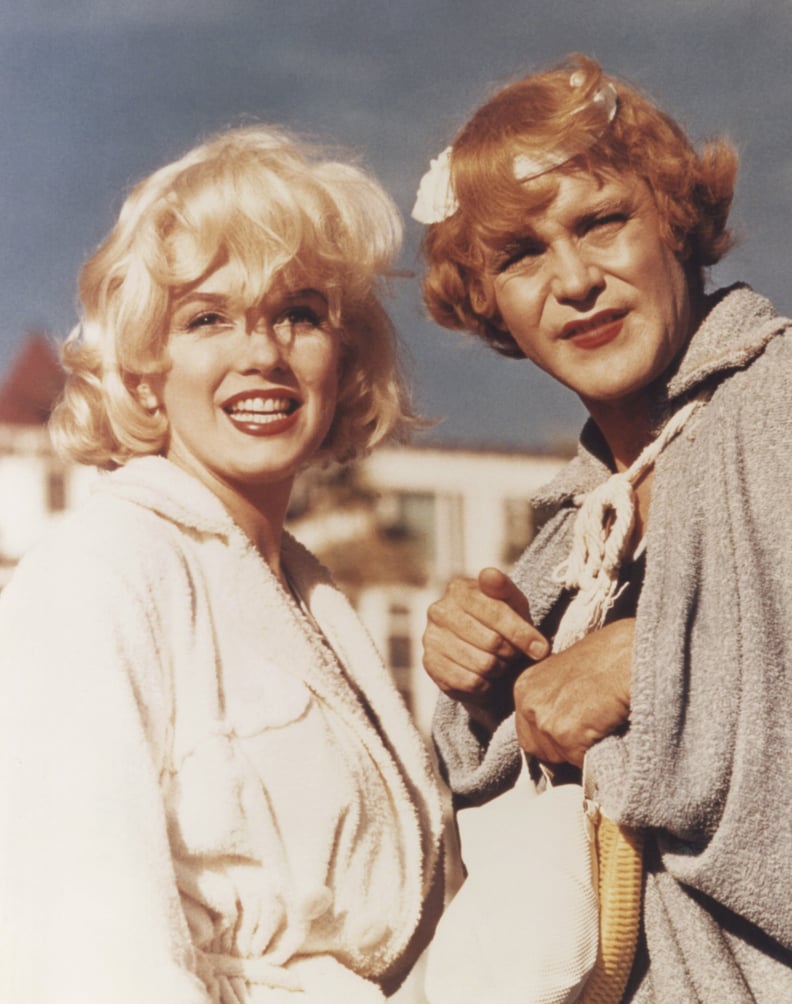 "Some Like It Hot" (1959)
Though it's hard to say whether this film gave Monroe her best role, there's no doubt that this movie is the best one she ever starred in. The movie is effortlessly funny, and though Monroe's Sugar Kane is a silly blonde, her performance is sincere and sympathetic. Monroe almost has you believing that Sugar's next ill-advised love affair will work out for her (and her crooning of "I Wanna Be Loved by You" can't be missed).
08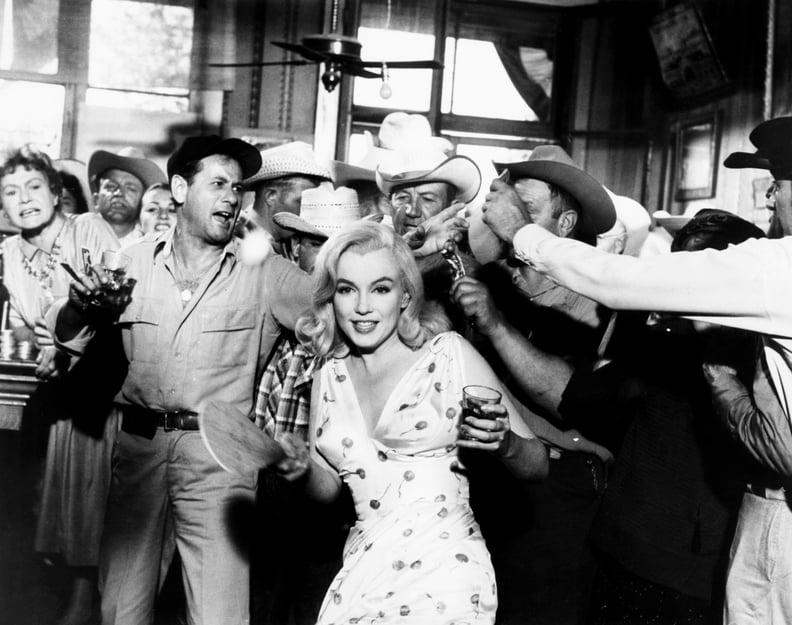 "The Misfits" (1961)
Marilyn's then-husband, Arthur Miller, wrote the screenplay as a gift for his wife, and the beautiful divorcée Roslyn Taber became one of Monroe's most vulnerable, emotional roles. The black-and-white Western is a classic, and it gave Monroe the opportunity to show that she was so much more than a sex symbol. Unfortunately, it was also her last opportunity, as 1962's "Something's Got to Give" was never finished and "The Misfits" became her final role.