The 10 Best Moments From Taylor Swift's Reputation Stadium Tour
Taylor Swift is doing better than she ever was, and her Reputation stadium tour is solid proof. The singer first embarked on her tour on May 8, and has been selling out stadiums ever since. While the concert lives up to her "big reputation" with extravagant performances, it's also a love letter to the dedicated Swifties who have stood by her through all the highs and lows. If you're thinking about attending the concert or you're just wondering what to expect, here are a few highlights.
01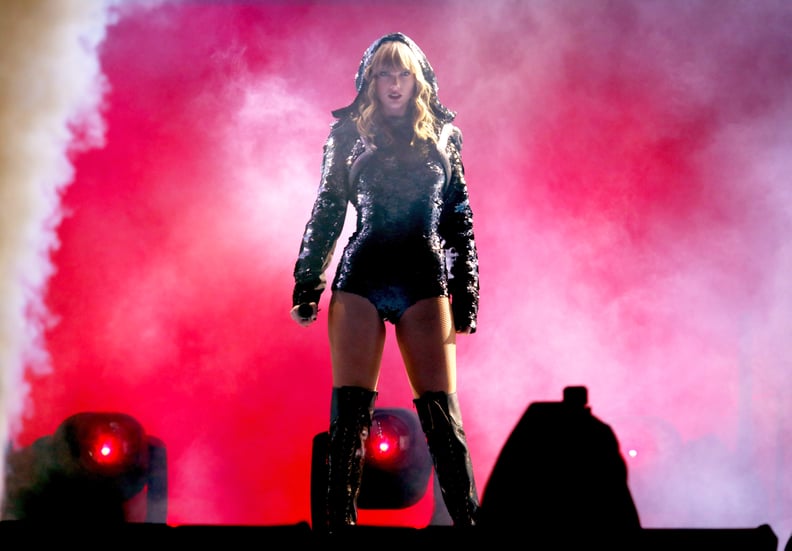 When She Showcases Her Big Reputation
It's clear that Swift is taking control of the narrative with Reputation. Before she even hits the stage, Joan Jett sets the mood as her track "Bad Reputation" blares through the speakers. Following the song, the lights dim and a video montage plays on the screen documenting Swift's rise to fame. While it starts off with cute home videos of her playing the guitar, it quickly takes a dark turn with voiceovers reciting actual headlines about Swift's "big reputation" in the media. As the voiceovers grow, the camera pans up what looks like a snake's body before revealing it's actually Swift herself. As she slowly turns around, the video cuts to black and ". . . Ready For It?" begins playing.
02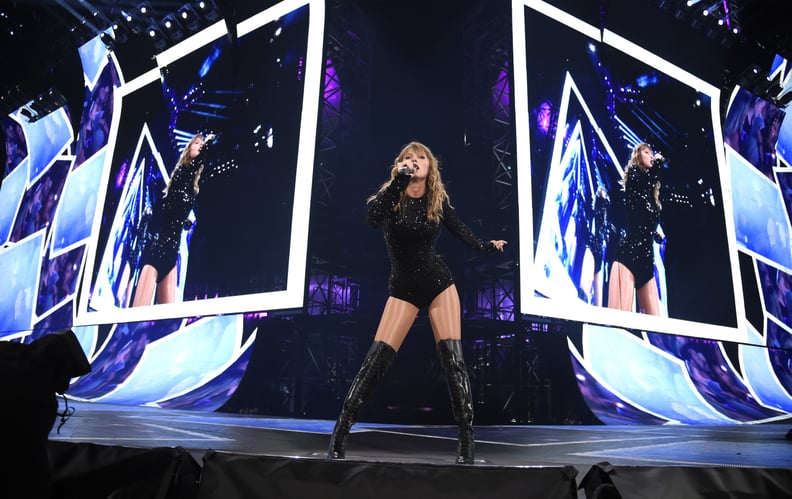 When She Reveals That No, the Old Taylor Isn't Actually Dead
If you find yourself missing "the old Taylor Swift," rest assured that she's still alive and well. While a good portion of the concert is songs from Swift's sixth studio album Reputation, there are a handful of throwbacks. Her mashup of "Love Story" and "You Belong With Me" for instance, is sure to fill your Swiftie heart with nostalgia. Not only does the stage transform from Reputation dark hues to a flirty pink reminiscent of her Fearless days, but she even shares a touching moment with a few of her original band members as she brings them out on stage.
03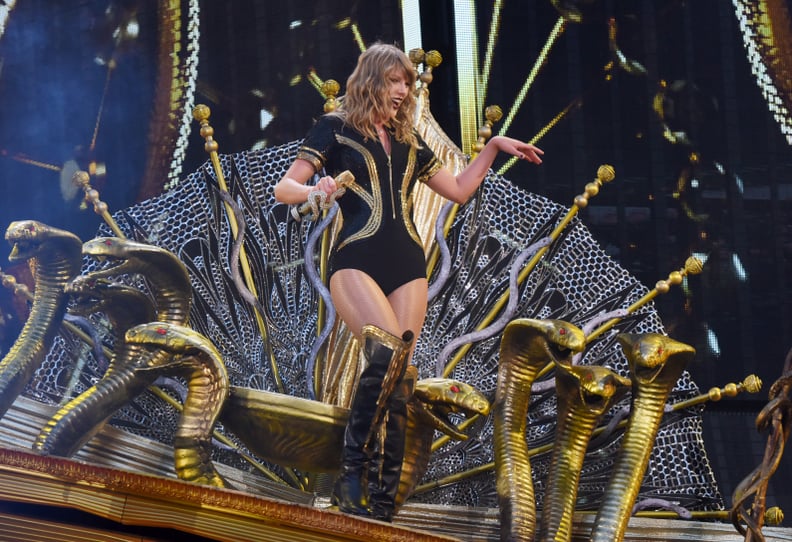 When She Fully Transforms Into a Snake Queen
Swift is really taking the snake imagery up a notch for her Reputation stadium tour, but her performance of "Look What You Made Me Do" is another level entirely. In addition to a creepy intro video which features Swift taking the throne in a snakeskin jumpsuit, she also brings a huge inflatable snake on stage. Yes, really. Not to mention, she stands on a tilted stage for the performance — an obvious nod to Kanye West, who is the inspiration behind the hit song.

04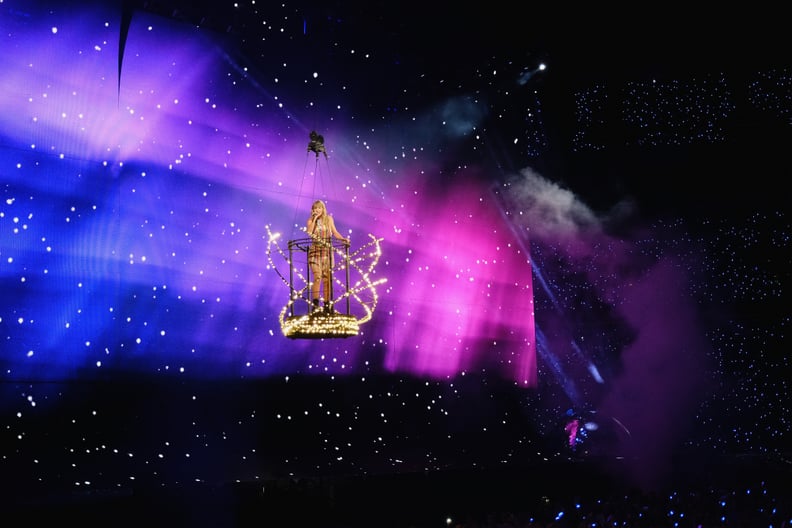 When She Floats Through the Air, and It's Truly "Delicate"
A stadium tour might seem daunting, but Swift really does make the most of the entire arena during her concert. While performing her hit song "Delicate," Swift makes her way from the main stage to one of the B stages by hitching a ride in a sparkly gold lift. Not only is it pretty magical as she floats through the air, but it also gives fans who are sitting higher up a better glimpse of the superstar.
05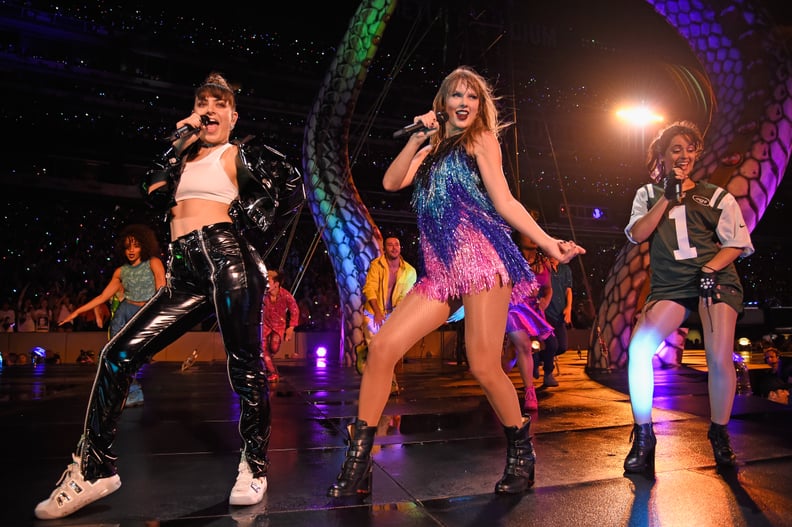 When She Shakes It Off With Her Opening Acts
Swift is a force to be reckoned with during the concert, and her opening acts, Camila Cabello and Charli XCX, are just as entertaining. During Swift's set, she has a sweet moment with her female openers on the left B stage as she sings a special rendition of "Shake It Off."

06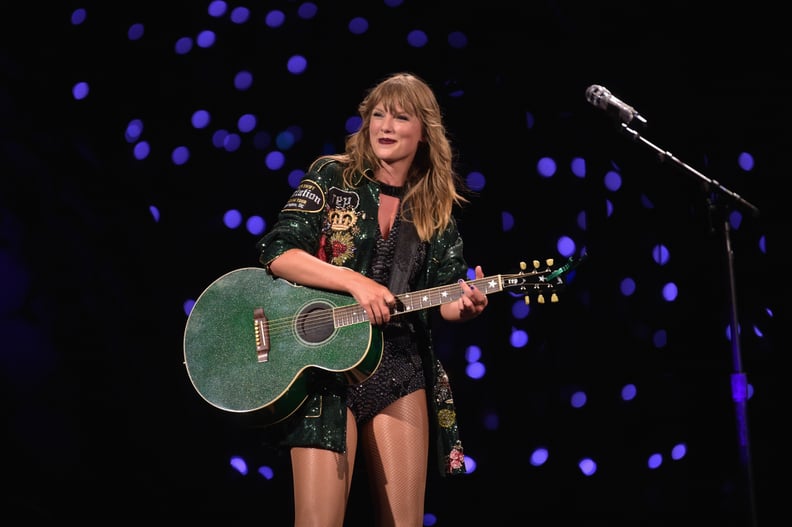 When She Performs a Surprise Song on the B Stage
While most of Swift's Reputation setlist is set in stone, there is an element of surprise during one of her performances. After singing "Dancing With Our Hands Tied" acoustically on the left B stage, Swift performs a surprise song on her guitar. It's such a thrill wondering which song she will choose night after night.
07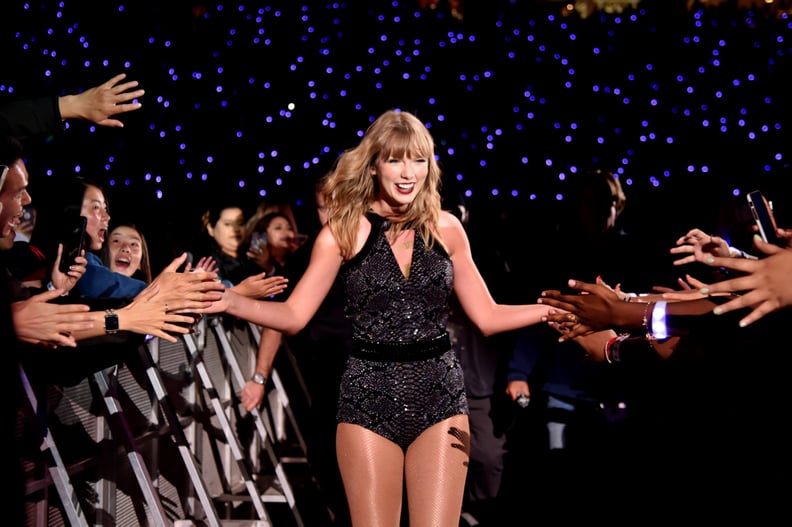 When She Walks Through the Crowd
Swift is going to extra lengths to be up close and personal with her fans during this tour. In addition to holding special meet and greets with selected fans in the Rep Room, she also has a sweet moment with Swifties as she walks from the left B stage to the right B stage during the concert. She really tries her best to touch as many fans' hands as she can.
08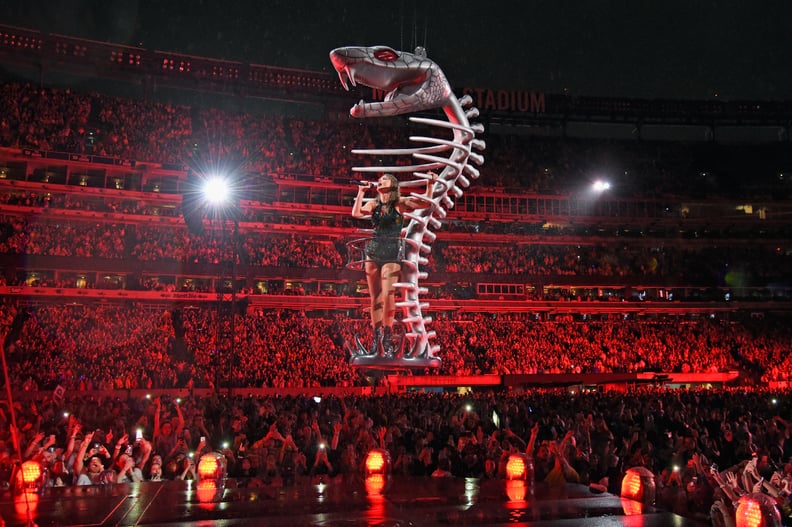 When She Mixes "Bad Blood" and "Should've Said No"
While it's great to hear your favorite Swift songs live, it's another thing to hear them mashed up with other hit songs. After wrapping up her two songs on the right B stage, Swift hitches a ride on a snake skeleton (more snake imagery!) as she sings a mashup of "Bad Blood" and "Should've Said No." Who knew these songs could go so well together?

09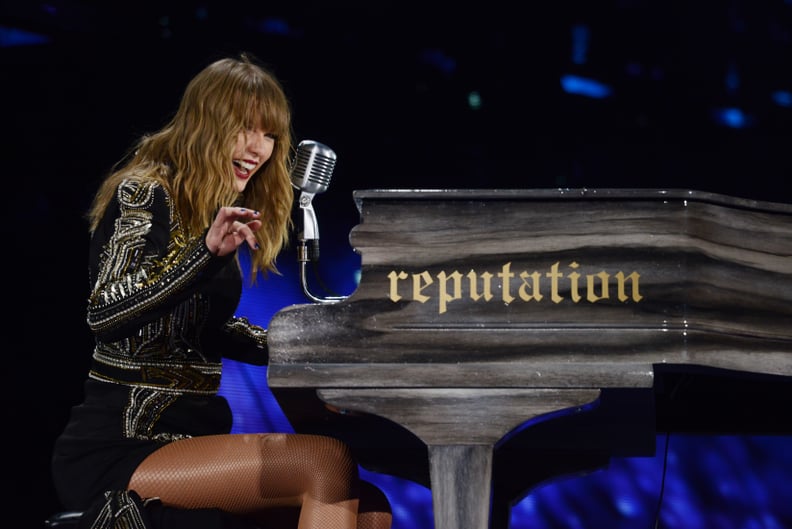 When She Plays "Long Live" on the Piano
So this might actually be one of the best moments of the whole concert. After Swift thanks her fans for coming along this wild ride with her, she performs an emotional mashup of "Long Live" and "New Year's Day." As she sings about "moving mountains" and "fighting dragons with you," it's hard not to tear up (translation: completely sob) in your seat.

10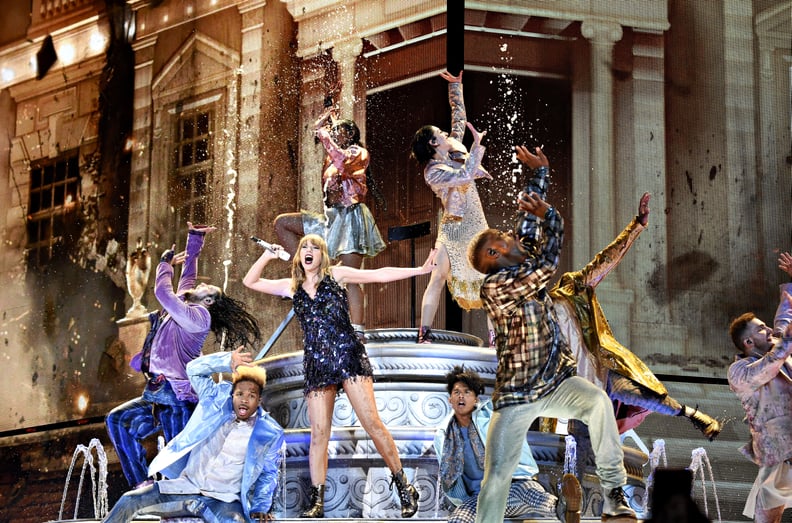 When She Gives a Toast to Her Real Friends
After an electrifying set, Swift really goes out with a bang as she sings "This Is Why We Can't Have Nice Things" — her diss track to Kanye West. As the screen features a Gatsby-esque mansion that slowly disintegrates as the song progresses, Swift gives a toast to her fans who've remained dedicated throughout the drama.