8 New Shows Totally Worth Watching This Fall
Don't get overwhelmed, but there are a ton of new shows hitting the small screen this Fall. Sure, there's the usual round of procedurals (not that there's anything wrong with a good cop show), silly comedies, and straight-up bad shows, but there are also some hidden gems. Before you write anything off, take a look at the new shows that are worth your time. Trust us, we've watched 'em all!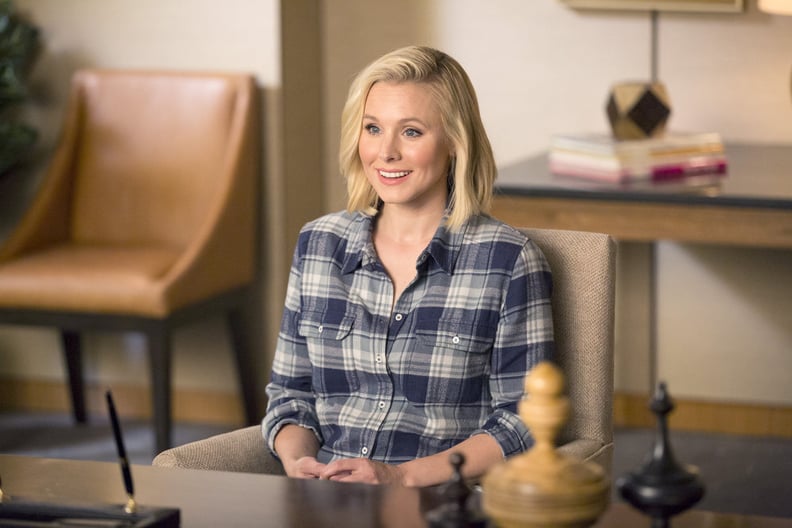 The Good Place
Starring: Kristen Bell and Ted Danson
When it starts: Monday, Sept. 19, at 10 p.m. on NBC, then Thursdays at 8:30 p.m. beginning on Sept. 22
Bell is charming even as a terrible person in this comedy. She plays a woman who is mistakenly sent to "The Good Place" after dying in an embarrassing accident. The bad news is that she definitely doesn't belong there. The good news is that the results are really hilarious. Not only is it fun to see this unusual imagining of heaven, but the first episode also sets up an intriguing arc for the season. Plus, how could you say no to Danson as a happy-go-lucky public organizer?
Watch the trailer for The Good Place.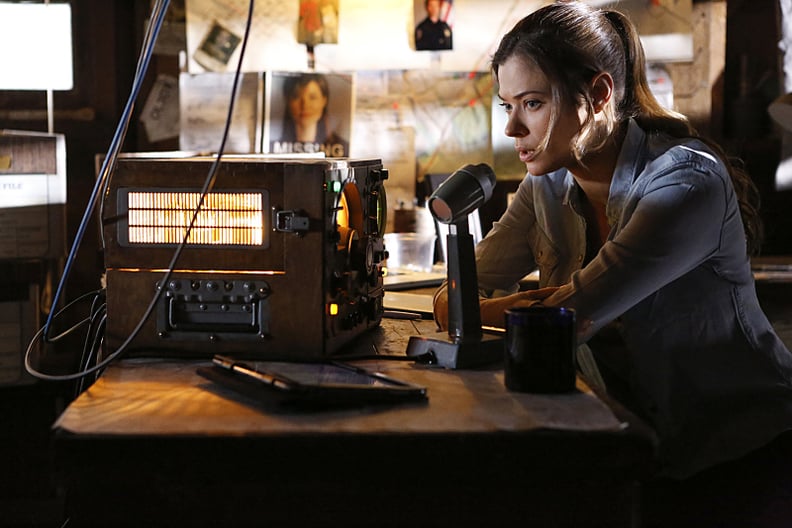 Frequency
Starring: Peyton List and Riley Smith
When it starts: Wednesday, Oct. 5, at 9 p.m. on The CW
Frequency is one of several new shows based on existing properties, and it's definitely one of the better ones. (Sorry, Lethal Weapon.) List, hot off Blood & Oil's cancellation, plays Raimy, a detective who realizes her father's old ham radio allows her to speak to her now-dead dad. It sounds creepy, but it's more a a sci-fi family drama than anything else. If you're already a fan of The CW's programming, this will be one more memorable show to add to your roster.
Watch the trailer for Frequency.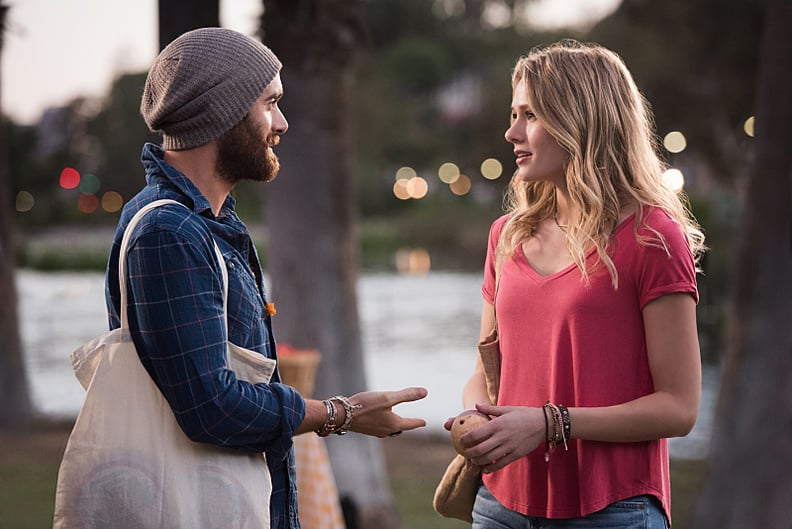 No Tomorrow
Starring: Tori Anderson and Joshua Sasse
When it starts: Tuesday, Oct. 4, at 9 p.m. on The CW
If you've been bemoaning the lack of romantic comedies on the big screen, it's time to turn your attention the The CW. The network has already been sneaking up on the genre with Jane the Virgin and Crazy Ex-Girlfriend, but No Tomorrow is a straight-up rom-com. The pilot alone is better than a lot of romantic comedy films in recent memory, due in no small part to its leads: Sasse (Galavant) as Xavier and Anderson (lots of Canadian TV) as Evie. The conceit is that Xavier is convinced the apocalypse is coming, and he enlists his timid neighbor to make the most of their allegedly short lives. It's weird, but it's entertaining and dare I say, inspiring.
Watch the trailer for No Tomorrow.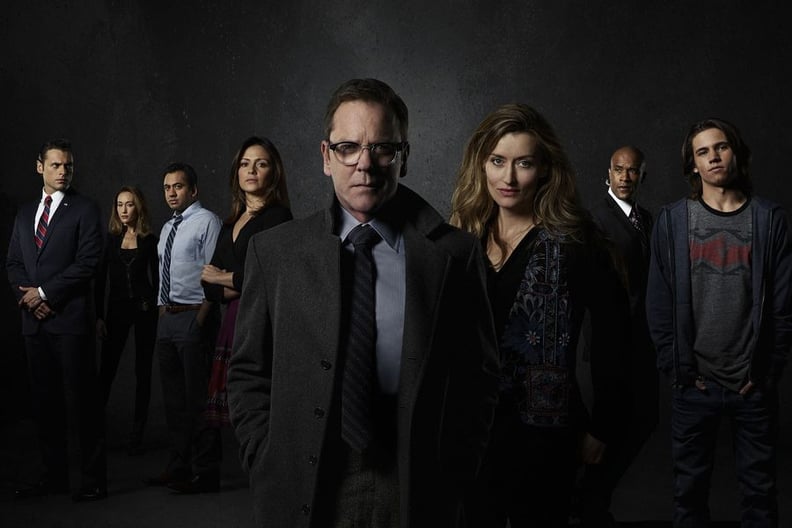 Designated Survivor
Starring: Kiefer Sutherland and Maggie Q
When it starts: Wednesday, Sept. 21, at 10 p.m. on ABC
Come on guys, let's find Kiefer Sutherland a home. The star has been bouncing around since 24 ended (remember Touch?) and he deserves a new series to hang his hat on. Designated Survivor could be it! The drama revolves around Tom Kirkman, a low-ranking politician who finds himself being sworn in after an attack during the State of the Union address. The pilot is full of action, but even if things slow down and the plot points become more subtle, this is still a great premise and Sutherland nails it.
Watch the trailer for Designated Survivor.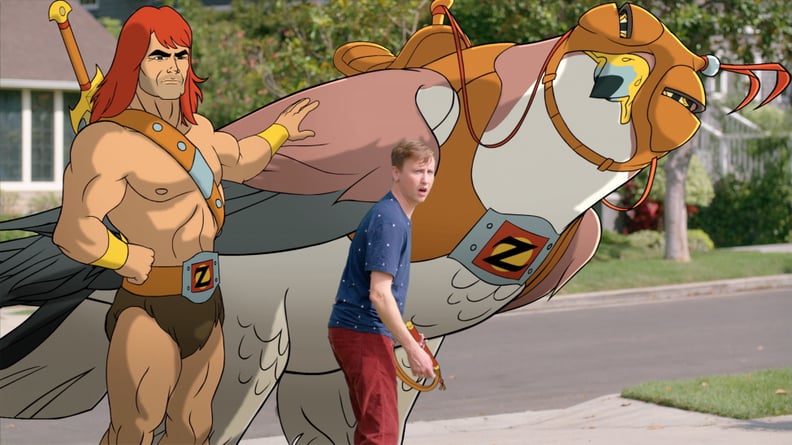 Son of Zorn
Starring: Jason Sudeikis and Cheryl Hines
When it starts: Sunday, Sept. 25, at 8:30 p.m. on Fox
Son of Zorn is part live-action, part animation, and 100 percent bizarre. Sudeikis voices Zorn, who breaks from his normal routine of fighting insane villains to bond with his son (Johnny Pemberton). He soon realizes that he's missing out on precious time with his kid, and his attempts to forge a relationship (see: gifts a rare and terrifying bird . . . then slaughters it in the driveway) are both priceless and disturbing. Hines plays Zorn's straight-faced ex, who is now with the predictable Craig (Tim Meadows). You might actually be rooting for Craig, but Zorn will still make you laugh out loud.
Watch the trailer for Son of Zorn.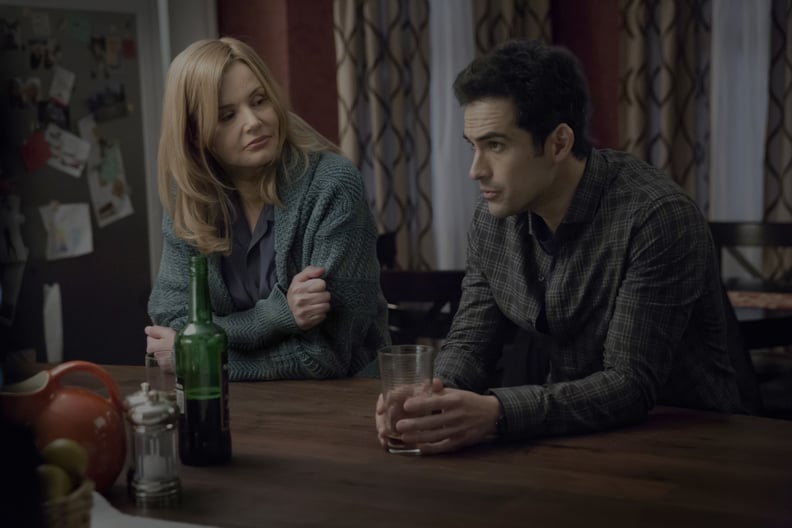 The Exorcist
Starring: Alfonso Herrera and Geena Davis
When it starts: Thursday, Sept. 22, at 9 p.m. on Fox
You may have rolled your eyes when you heard that Fox was adapting the classic horror film into a new series, but The Exorcist TV show is actually scary! Herrera and Ben Daniels play priests with two very different backgrounds who must come together to defeat the spread of a demonic force. Unlike the movie of the same name, this show has a lot of time to tell its story, so you can expect a slow, spine-tingling burn.
Watch the trailer for The Exorcist.
American Housewife
Starring: Katy Mixon and Diedrich Bader
When it starts: Tuesday, Oct. 11, at 8:30 p.m. on ABC
I'm so glad ABC changed the title of this comedy (originally called The Second Fattest Housewife in Westport), otherwise I may have written off this show. While the pilot does revolve around a whip-smart housewife who fears she may become the "fattest housewife" in town after her neighbor moves, you can easily picture this series moving beyond fat jokes — especially because the beautiful Mixon (Mike & Molly) is far from fat.
Watch the trailer for American Housewife.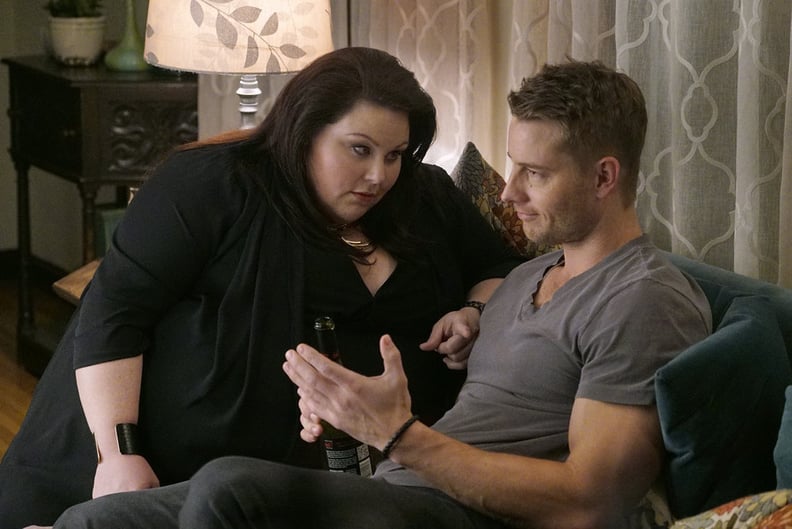 This Is Us
Starring: Mandy Moore and Milo Ventimiglia
When it starts: Tuesday, Sept. 20, at 10 p.m. on NBC, then Tuesdays at 9 p.m. beginning Oct. 11
We've been hoping This Is Us would be the show to replace Parenthood in our hearts, and it just might be. The first episode introduces four people who share the same birthday, but seemingly have nothing else in common. The ending may polarize viewers, but I'm in the camp that's looking forward to checking out the next episode. OK, OK, mostly because of Justin Hartley as a disillusioned actor — but he's so cute! Moore and Ventimiglia are also cute as expecting parents, and it will be interesting to see how their characters progress. You'll see what I mean.
Watch the trailer for This Is Us.