8 New Fall Shows That Deserve a Chance
While you're looking forward to all your favorite shows coming back this month and next, there's another thing you'll need to think about: the new shows. Just like every year, the main networks are trotting out a handful of new TV series for you to try on. We understand that you don't have the time or energy to watch every single show, so we have checked them all out to report what is worth your precious DVR space. Here are several shows with the most impressive pilots from the big five networks.
01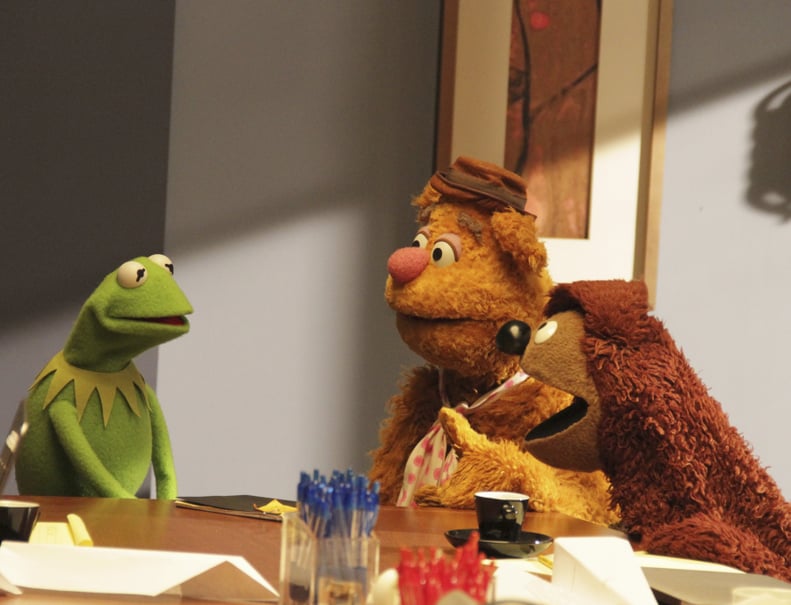 The Muppets
Your heart will grow three times when you find out how funny and worth bringing back The Muppets was. And not that you can't watch the new show with kids; it's just that you don't have to be a kid to watch. This frothy piece of nostalgia may be one of your favorite shows of the Fall — even if Kermit and Miss Piggy are broken up (it's so just for drama!).
When it starts: Sept. 22, on Tuesdays at 8 p.m. on ABC
Watch the trailer for The Muppets.
02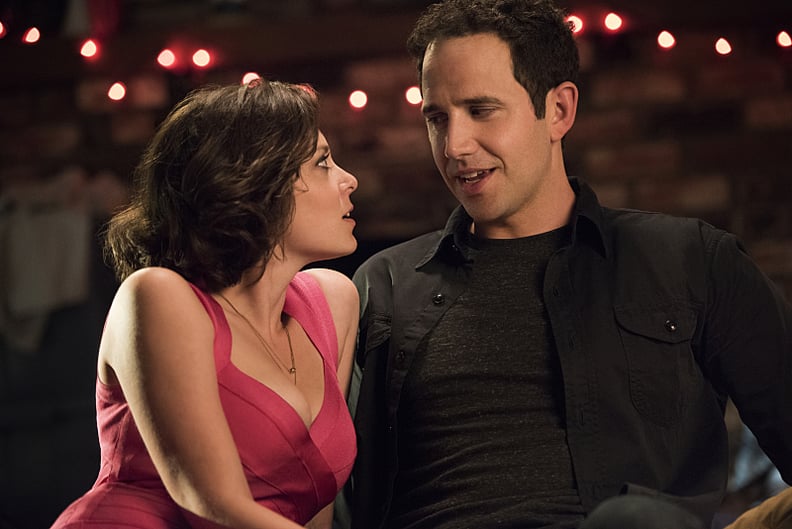 Crazy Ex-Girlfriend
The preview for The CW's single entrant to the Fall season might not appeal to everyone — it is heavy on the musical element, after all — but I urge you to give it a chance. With The Devil Wears Prada screenwriter Aline Brosh McKenna running the show and charming former YouTube star Rachel Bloom, the show works as an edgy, fun comedy. Plus, it also has the guy who voiced Hans in Frozen.
When it starts: Oct. 19, on Mondays at 8 p.m. on The CW
03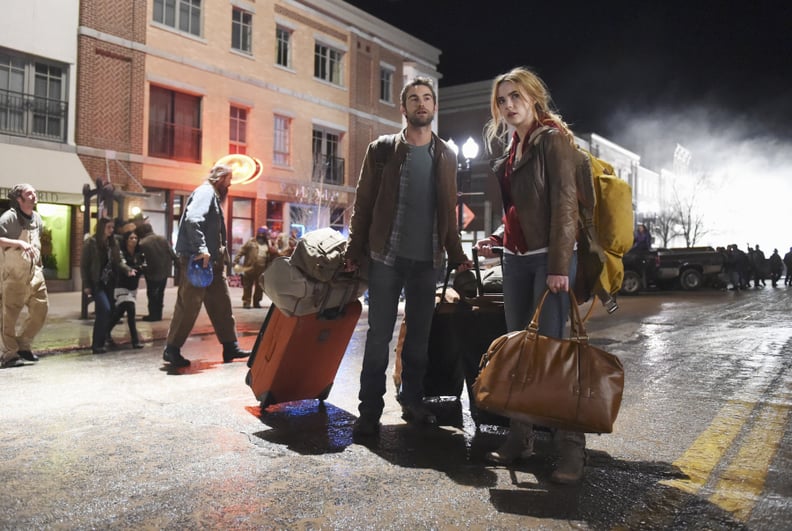 Blood & Oil
Chace Crawford lands in an oil boom town with his wife and a scrappy plan to get rich. It admittedly doesn't sound scintillating, but the show's tight pace and family drama (Scott Michael Foster goes frighteningly head to head with his own dad, played by Don Johnson) keep you totally enthralled.
When it starts: Sept. 27, on Sundays at 9 p.m. on ABC
Watch the trailer for Blood & Oil.
04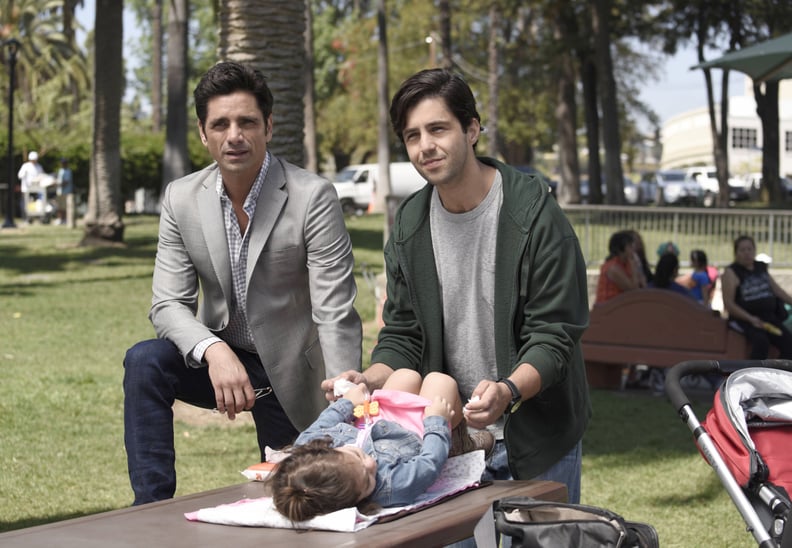 Grandfathered
John Stamos stars in a role tailor-made for him: he's Jimmy, an aging bachelor who discovers he has an adult son (Josh Peck) — who also has a child, making him a grandfather. When the novelty of the premise wears off, what's left is a cute relationship between Stamos and the adorably bumbling Peck — and a lot of heart.
When it starts: Sept. 29, on Tuesdays at 8 p.m. on Fox
05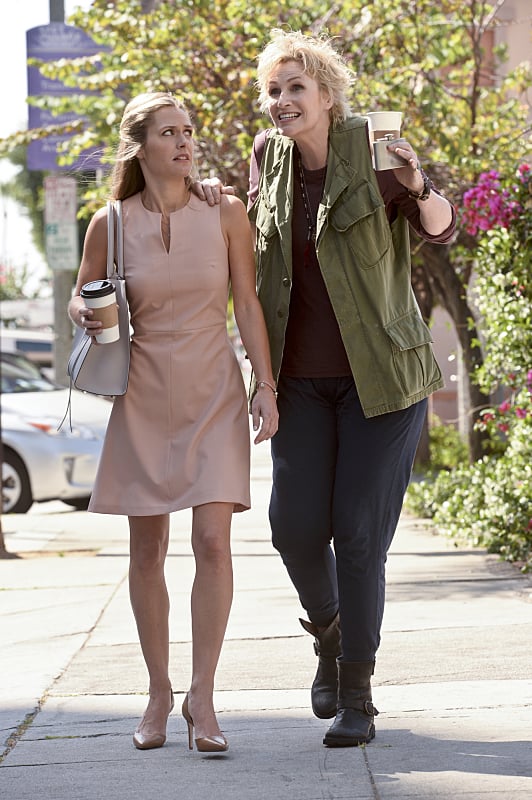 Angel From Hell
Remember a time before Glee, before you got really tired of Sue Sylvester's shtick, and you thought Jane Lynch was hilarious? That time is back. Gone is the Sue persona as she plays an angel (go with it) sent down to look over a very unwilling Maggie Lawson. The series is a rare single-camera comedy for CBS (the land of multicamera shows), and it's sharper than you're expecting.
When it starts: Nov. 5, on Thursdays at 9:30 p.m. on CBS
06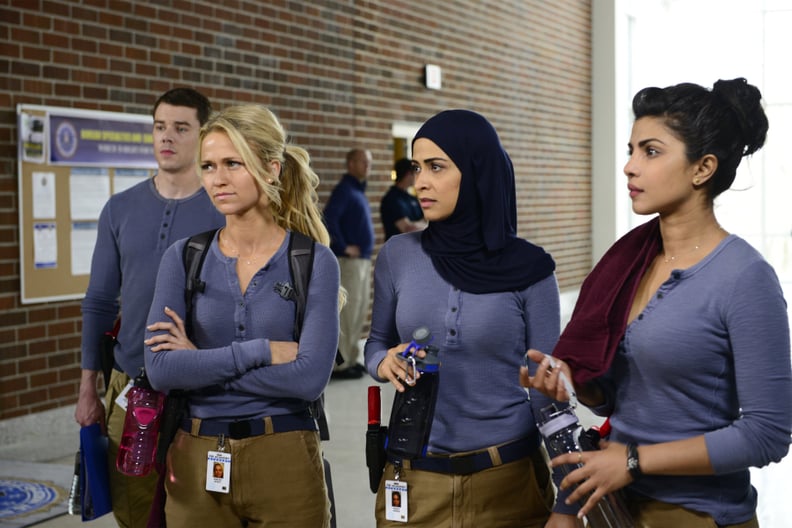 Quantico
There's a very Homeland-meets-Grey's Anatomy vibe to this drama set at the FBI training academy, with a mystery woven in, too. All those elements work, though, at least in the pilot. If the personal drama can stay as interesting as the central whodunnit, this show will keep you enthralled.
When it starts: Sept. 27, on Tuesdays at 10 p.m. on ABC
Watch the trailer for Quantico.
07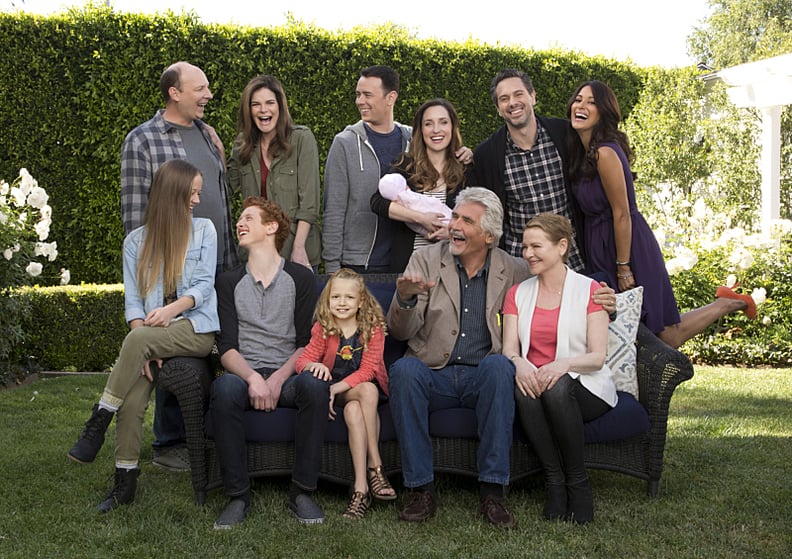 Life in Pieces
Yet another single-camera comedy from CBS this season, Life in Pieces feels like a departure for the network, in a good way. A big ensemble family comedy starring the likes of Colin Hanks, Dianne Wiest, Betsy Brandt, and James Brolin, the show is getting obvious comparisons to Modern Family, but it's racier and more tart than the ABC hit. Kind of like if Parenthood had been a comedy.
When it starts: Sept. 21, on Mondays at 8:30 p.m. until November, then Thursdays at 8:30 p.m. on CBS
08
The Grinder
Rob Lowe is back in comedy mode as an actor who played a lawyer for so long that he decides he wants to be a real lawyer now — which his little brother (Fred Savage) already is. The two guys play well off each other, but it's Lowe as a delusional but sexy star who's the real draw.
When it starts: Sept. 29, on Tuesdays at 8:30 p.m. on Fox
Watch the trailer for The Grinder.