Beyoncé's "Renaissance" Wants Us to Dance Our Troubles Away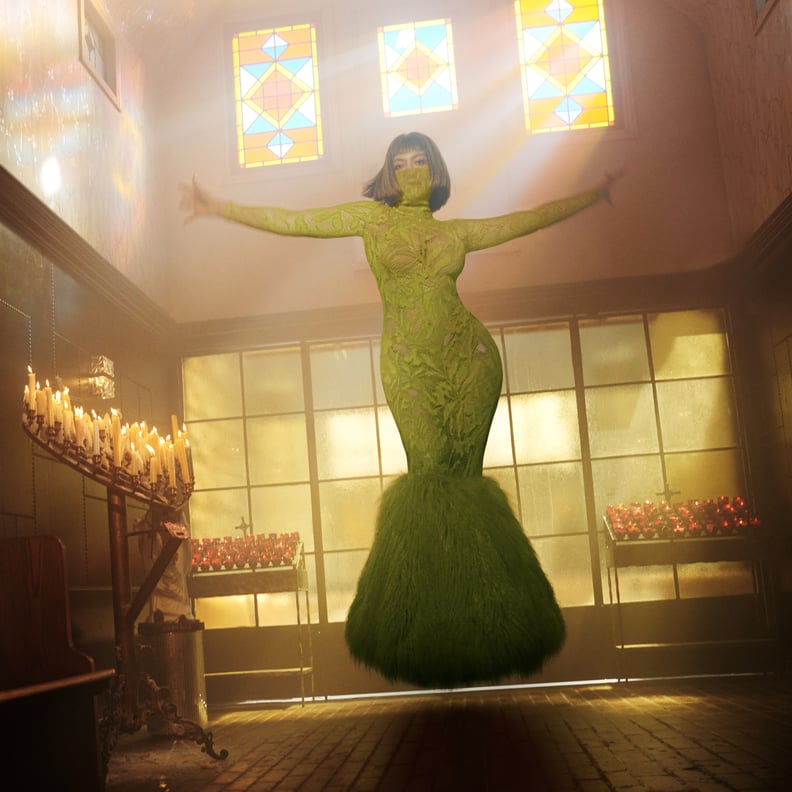 Mason Poole
Mason Poole
"My intention was to create a safe place, a place without judgment . . . A place to scream, release, feel freedom."
Beyoncé's seventh solo album, act one of a three-part series, arrives six years after she bared her soul on 2016's "Lemonade." Much like her previous offering, "Renaissance" marks a new era in Beyoncé's evolution — one leading with freedom, confidence, and pure, unadulterated fun. The 28-time Grammy-winning icon has been known to boldly experiment with many genres — pop, blues, and country are just some of her favorites — and "Renaissance" is every bit as daring as it is revolutionary. It pushes to the forefront the music of the ballroom, late-'70s disco-funk era, '80s club scenes, and '90s Black house.
British Vogue teased "Renaissance" first. The publication described the album as music that "makes you rise" and "touches your soul." According to Beyoncé, she created the project during the pandemic, an unprecedented and overwhelming time that gave her a chance to be her most creative. "Creating this album allowed me a place to dream and to find escape during a scary time for the world. It allowed me to feel free and adventurous in a time when little else was moving," she shared in a June 30 Instagram post. "My intention was to create a safe place, a place without judgment. A place to be free of perfectionism and overthinking. A place to scream, release, feel freedom."
And so the birth of "Renaissance" began.
The stillness of the pandemic alerted Beyoncé that a renaissance was coming — hers, to be exact. In an August 2021 interview with Harper's Bazaar, she noted that the "isolation and injustice" people experienced in 2020 (and after) largely contributed to her new body of work, a beautiful escape to literally move her faithful listeners.
For weeks, fans and the Beyhive anxiously prepared for the album's July 29 release. True Hive members even avoided an early leak to enjoy its proper presentation at the midnight hour. Beyoncé graciously thanked them in a handwritten note shared via her website. "I've never seen anything like it. I can't thank y'all enough for your love and protection," she wrote. Though many were tempted to sneak into Club "Renaissance" early, its grand arrival on Friday made the wait all the more worth it.
Right from the start, "Renaissance" pulls you in by the collar. Track one, "I'm That Girl," oozes bad-b*tch energy with Beyoncé's self-confident lyrics: "From the top of the morning I shine / Right through the blinds / Touching everything in my plain view." The superstar's sentiments bleed smoothly into the next track, "Cozy," as it soon becomes clear what type of album this is — a celebration of self and pursuit to untethered happiness. With samples from countless music legends (including Teena Marie, James Brown, Robin S., and Right Said Fred), pulsing tracks made for the dance floor, and shameless erotic proclamations, "Renaissance" gives listeners permission to shed their worries and let the wiggle take over for the ride (cue Beyoncé's holographic horse).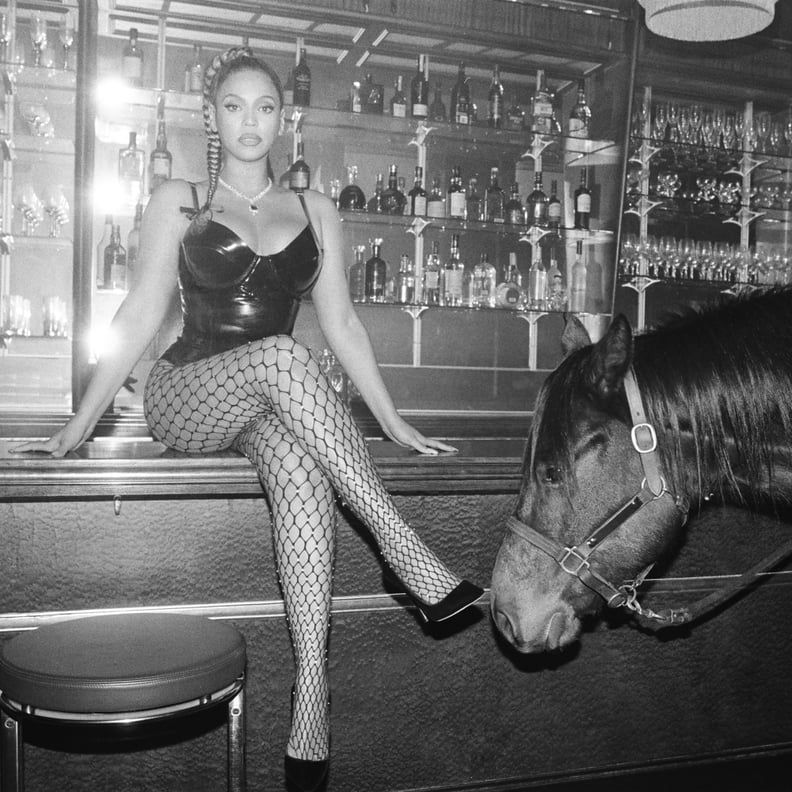 The feel-good sounds of house music couldn't have been a better match for Beyoncé's new era — her uplifting "Break My Soul" anthem, already regarded as one of the biggest songs of the year, is proof of that. From start to finish, "Renaissance" is a journey through Beyoncé's mind, an adventure that pairs well with the audacious sounds she speaks, belts, and, yes, even raps over. Thumping numbers like "Alien Superstar," "Move" (assisted by Tems and Grace Jones), and "Thique," as well as skate party tracks like "Cuff It" and "Energy," featuring BEAM, assert "Renaissance"'s mission to get people up and dancing. It's damn near impossible to sit still through this album (I can personally attest to this). Take "Church Girl," for example: the Clark Sisters sample used in the first 20 seconds may convince listeners that Beyoncé's trying her hand at a gospel/trap mix — that is, until lyrics like "We said now drop it like a thottie, drop it like a thottie (You bad) / Church girls acting loose, bad girls acting snotty" pump through.
Just as Beyoncé affirms throughout the album, she isn't afraid to say (or do) what's on her mind. "Nobody can judge me but me / I was born free." So the sexually suggestive metaphors on horny tracks like "Plastic Off the Sofa" and "Virgo's Groove" should come as no surprise (this is the woman who gave us "Rocket" and "Drunk in Love"). Nor should we be shocked at her dominating siren song "All Up in Your Mind" or braggadocious expressions that continue on the dancehall/ballroom-influenced selection "Heated." "Uncle Johnny made my dress / that cheap spandex, she looks a mess," Beyoncé rattles off without a second thought.
Her seamless transitions from high-energy riffs to sleek rhythms is "Renaissance"'s strength. Beyoncé managed to omit her signature slow ballads from the album completely, while still giving us new efforts to admire. "America Has a Problem," a standout track from its title alone, is the complete opposite of what you'd expect from a song that sounds like a political remark. Swaggeress lines like "Heard you got that D for me / Pray your love is deep for me / I'ma make you go weak for me / Make you wait a whole week for me" on the club-heavy song seem to be in good fun. But let's not forget, club culture has always been sociopolitical in some form or fashion.
"Renaissance" is a rhythmic atmosphere that salutes the past and peers into the future through Beyoncé's lexicon.
The Black and brown voices from ballroom provided support during the HIV/AIDS epidemic and fearlessly raised awareness and fundraising for the cause. Not to mention, ballroom culture has provided a safe space for those who feel othered in the world. The liberating vibe stemming from these diverse party scenes of the late '80s and '90s was a protest in itself. Beyoncé pays homage to that energy with her wide range of collaborators who unite as one on "Renaissance" — which includes everyone from The-Dream and Mike Dean to Raphael Saadiq, The Neptunes, and even her husband, JAY-Z (plus a lengthy credit list that features modern acts like Skrillex, Syd, Lucky Daye, and many more).
The power of "Renaissance" lies in its transformative elements of styles once coined by greats like '90s drag legend Moi Renee and the Queen of Disco, Donna Summer. "Pure/Honey" and "Summer Renaissance," a ballroom ode and disco tribute (courtesy of the latter's 1977 hit "I Feel Love"), respectively, close out the album with honor to both pioneers through nostalgia and, of course, Beyoncé's flair. Every track cements "Renaissance" as a spellbinding love letter to all things joyful, vibrant, queer, and festive — a rebellious work of art that rejects anguish in every way.
Beyoncé sounds refreshed, renewed, and recharged all throughout "Renaissance," and she wants us to feel the same. Unpredictable times put the superstar into a period of reflection. In turn, she labored a remarkable album that both pushes the envelope and delivers musical breakthroughs. "Renaissance" is a rhythmic atmosphere that salutes the past and peers into the future through Beyoncé's lexicon. And while this is only the beginning of her revival, fans are already making plans to reclaim outside once again with her new album in tow.