Legendary's Leiomy Maldonado on Ball Appropriation
Legendary's Leiomy Maldonado Explains How You Can Appreciate, Not Appropriate, Ballroom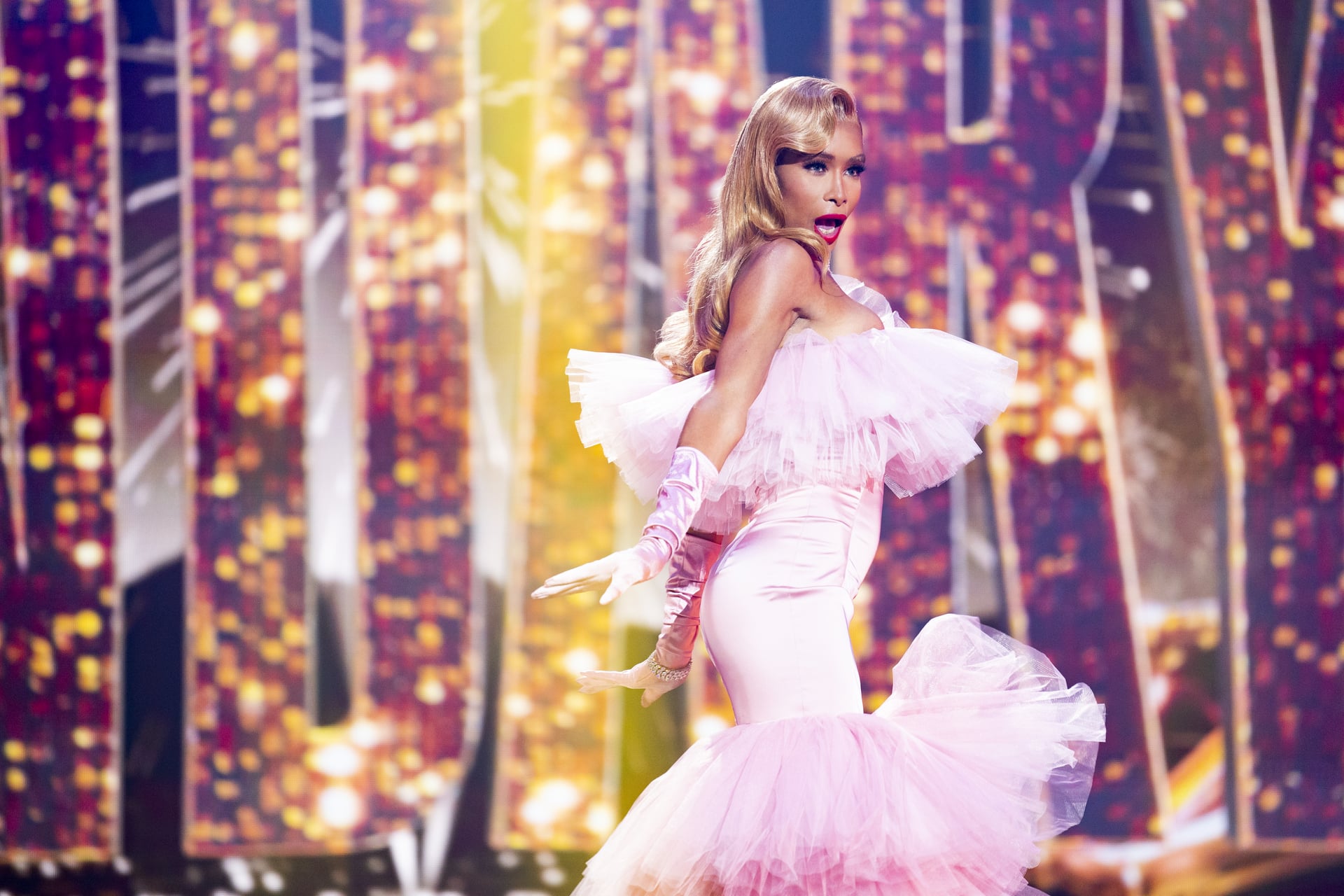 Image Source: HBO Max
While Leiomy Maldonado may not have always been the Wonder Woman of Vogue, a name she first received while part of the House of Mizrahi, she has always been one to stand up for herself. Now, Leiomy feels that her mission is to stand up for those who can't stand up for themselves and use her platform to amplify the voices that aren't being heard. "Honestly, the way the world is nowadays, I share stuff on social media and try to spotlight everything that's going on with the murders of my trans sisters," she shared with POPSUGAR. 2020 was the deadliest year ever for anti-trans violence and, according to the National Black Justice Coalition, 2021 is already on track to be worse. "I try my best to talk about it and to educate people while trying to find ways to show how we are human with everything that I do in my life, but being invisible in itself is scary."
"Nobody deserves for their life to be taken from them, especially because they are just living as their true selves."
With shows like Pose, Legendary, and Euphoria making their way into the mainstream, the transgender community is becoming more visible, which in turn gives Leiomy hope that things will get better. "The more people that show that we deserve to be here and have a place in this world, it should, I'm hoping, make things better," she added. "It's honestly a very sensitive subject for me, as I'm sure it is with a lot of trans girls, because every day in life, we never know if we're going to make it to the next day."
Leiomy noted there's often uncertainty around the attacks, as it's not always clear why the women are specifically targeted. She also reasons that the narrative surrounding the attacks on social media plays a big part in this confusion. "They like to paint this picture of trans women as 'fooling' people, and I highly doubt that," Leiomy explained. "Especially in 2021, where there are so many people who are comfortable in themselves, it's about showing people that we're human too. Nobody deserves for their life to be taken from them, especially because they are just living as their true selves."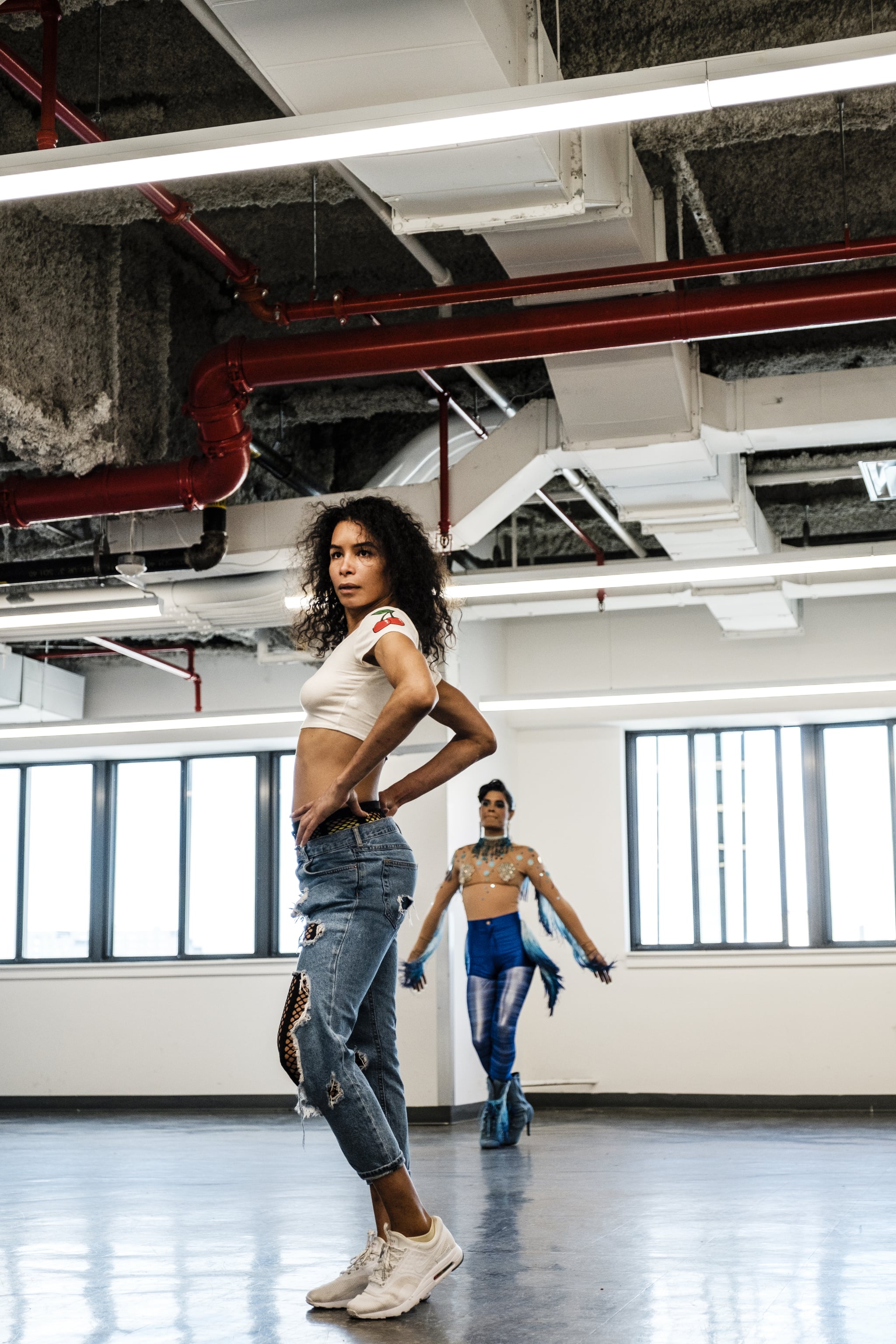 Image Source: Getty / The Washington Post
Representation and visibility can only go so far. As the transgender community continues to make their presence known and speak out against the injustices they face, there are certain things allies can do to help them feel supported. "It starts with protecting and speaking out in places where we as trans people are not being respected, seen, or even acknowledged," Leiomy stated when asked how allies should get involved. "The best way is just showing that you actually care for us, by actually standing by or in front of us to protect us. It's also about going out of your way to educate people."
Talking about what you can do as an ally is great, but for Leiomy and many others, talking is the bare minimum. "A lot of people will scream 'ally,' but when it comes to us being attacked, murdered, and getting our rights taken away, people aren't speaking up," she continued. "This shouldn't be about talking anymore. I want to see actions. It should be about doing the work and finding ways in your own community to open these spaces and make them comfortable for trans people."
Growing up, Leiomy found comfort in voguing while going to her local Boys & Girls Club. "I didn't really know how to express myself as a woman or that I even had the option to live in my truth. That's when I came across the person who ended up being my first trans mentor," she shared. "She was voguing and when I saw it, the energy itself, I was just intrigued. She then explained what it was and like a day or two later she came back to me with a VHS tape. When I got home, I put it into VCR and it was a compilation of trans women competing in the ballroom scene and voguing and I immediately fell in love with it."
"It's crazy how once I started voguing, the passion just grew in me and has kept me going to this day."
She added: "I can't explain exactly what it was about it, but I fell in love with voguing because it was a way to express all of the stress, anger, confusion, and everything I didn't even know I felt. Through voguing, I found confidence." Voguing is how she found both herself and how to love who she is as a woman. Had it not been for her trans mentor, she might never have become the Wonder Woman of Vogue or been a part of ballroom. "Imagine if I would have never come across my first trans mentor and never been exposed to voguing. What would my life have been? It's crazy how once I started voguing, the passion just grew in me and has kept me going to this day."
In 2009, Leiomy became the first-ever openly transgender woman to compete on America's Best Dance Crew. While on the show, she was branded a diva because she just wanted to focus on the dancing. This narrative continued after her group's elimination, all because she "didn't want to sell [her] trans story." Even after the show, her relationship with dance was a struggle. "I fought with myself because dancing so much changed my body and made it into a more athletic physique," she revealed. "I felt like women are supposed to be more soft and gentle. But teaching and traveling across the world, I met so many different women who were inspired by not only my journey, but by my body type, confidence, and strength. They opened my eyes to the realization that I am changing people's lives because of my passion."
While Leiomy has inspired many, she also has a few role models of her own, including her mentor, Raul. "I call him my gay mother. I'm also inspired by my kids," she said, referring to her chosen family, aka the House of Amazon. "I say that because each of them came into my life in a different way. They have all inspired me to be an even better person than I was before I met them. And I hold my kids and my family very close to me."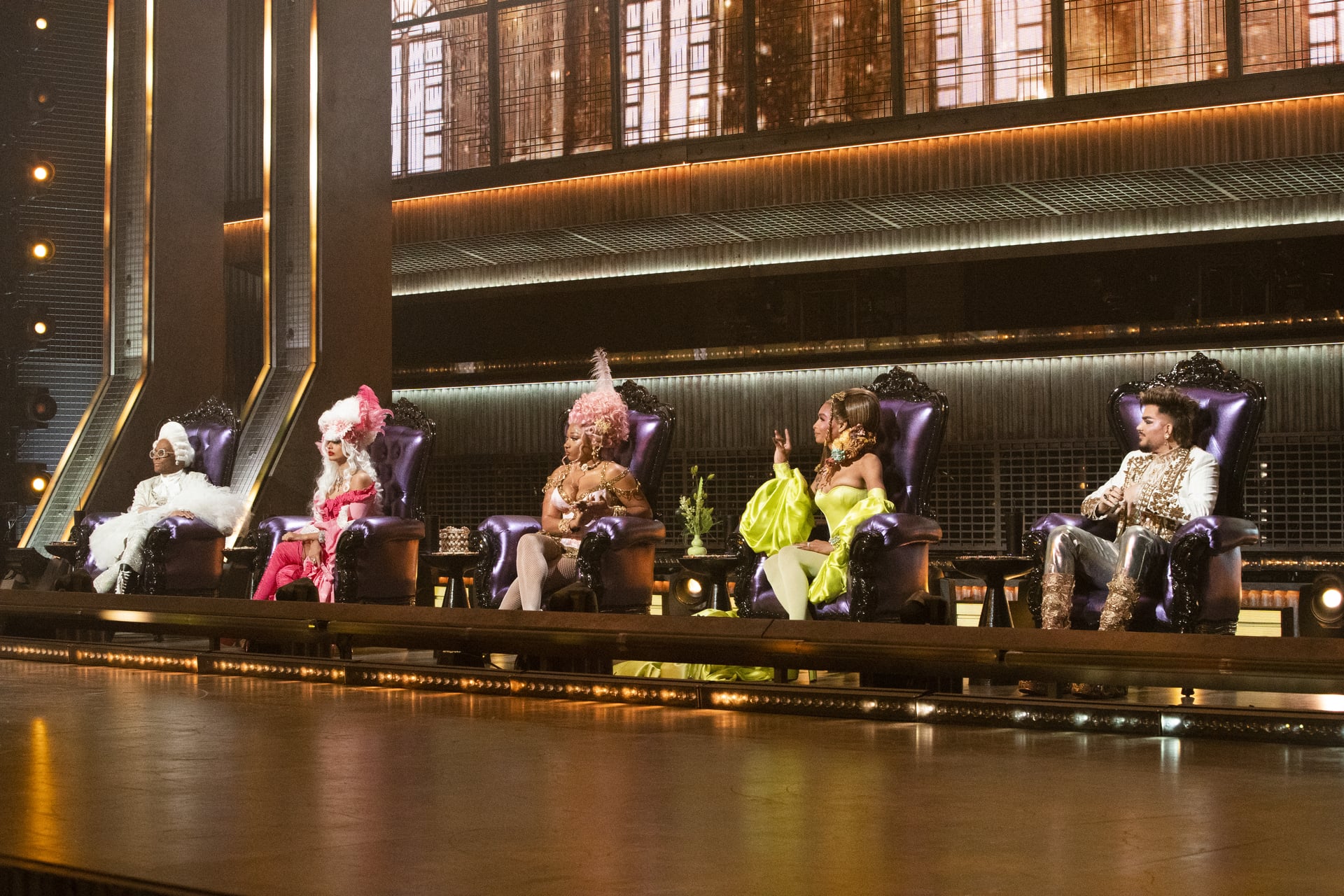 Image Source: HBO Max
Thanks to authentic representation from Pose and Legendary, both of which involve Leiomy, people outside of the ballroom scene are becoming aware of what all it encompasses. On the flip side, RuPaul's Drag Race offers an inauthentic portrayal that Leiomy feels could actually be harmful. "They're seeing a bunch of men who are getting dragged and putting on a show and showcasing their artistry when it comes to ballroom," she explained. "Although drag is a culture in and of itself, ballroom started from the drag pageant world because people of color weren't getting their flowers. So they decided, 'We should create a community of our own, where we can build a place where we can celebrate each other.'"
When it comes to Drag Race, the issue is that there's not a strong enough connection between the importance of ballroom culture and what viewers see on screen. "The ballroom scene is a part of the LGBT community, but not everyone who's a part of the LGBT community is aware of the ballroom scene or have walked the paths of the ballroom scene. They don't understand the culture of ballroom and how deep and important it is to us," Leiomy disclosed. "When I address certain Drag Race contestants or fans about the proper usage of vogue and ballroom terminology, it's gotten to a point where they get upset and offended because they're being corrected. Which to me is a slap to the face because you're appropriating. They think that it's all the same thing, but it's not, and they should be respectful."
"They think that it's all the same thing, but it's not, and they should be respectful."
Not only does Drag Race often bastardize or appropriate terms from ballroom, it frequently attempts to pass different styles of dance as voguing. "On the show, you'll see people attempting to vogue. Then you'll watch something like Legendary or a ballroom clip and the quality of the performance is so different," Leiomy said as we discussed Drag Race's cultural hold. "And a lot of times the attempt comes off as a mockery. When it seems like you're not even trying to learn it or you're just doing it just because it's 'in,' to me, that's offensive. So no, they're not voguing, they're actually no-guing."
There's a fine line between appreciation and appropriation, but the best way to get started with ballroom is to learn its history. "Appreciating ballroom is taking your time to actually learn about the history, about these houses, about why it's so important to people overall, and why it's so important to the ballroom scene," she offered up. "Find ways where you're being educated by the people in the ballroom scene, so that they're teaching you and bringing you along. I feel like a lot of times appropriation happens when people come into our spaces and they either want to take the ideas and create this whole thing solely around ballroom then rename it or feel like they want to do a certain move and rename it. That's disrespectful. And just because you're a part of the LGBT community does not mean that it's OK for you to appropriate ballroom culture."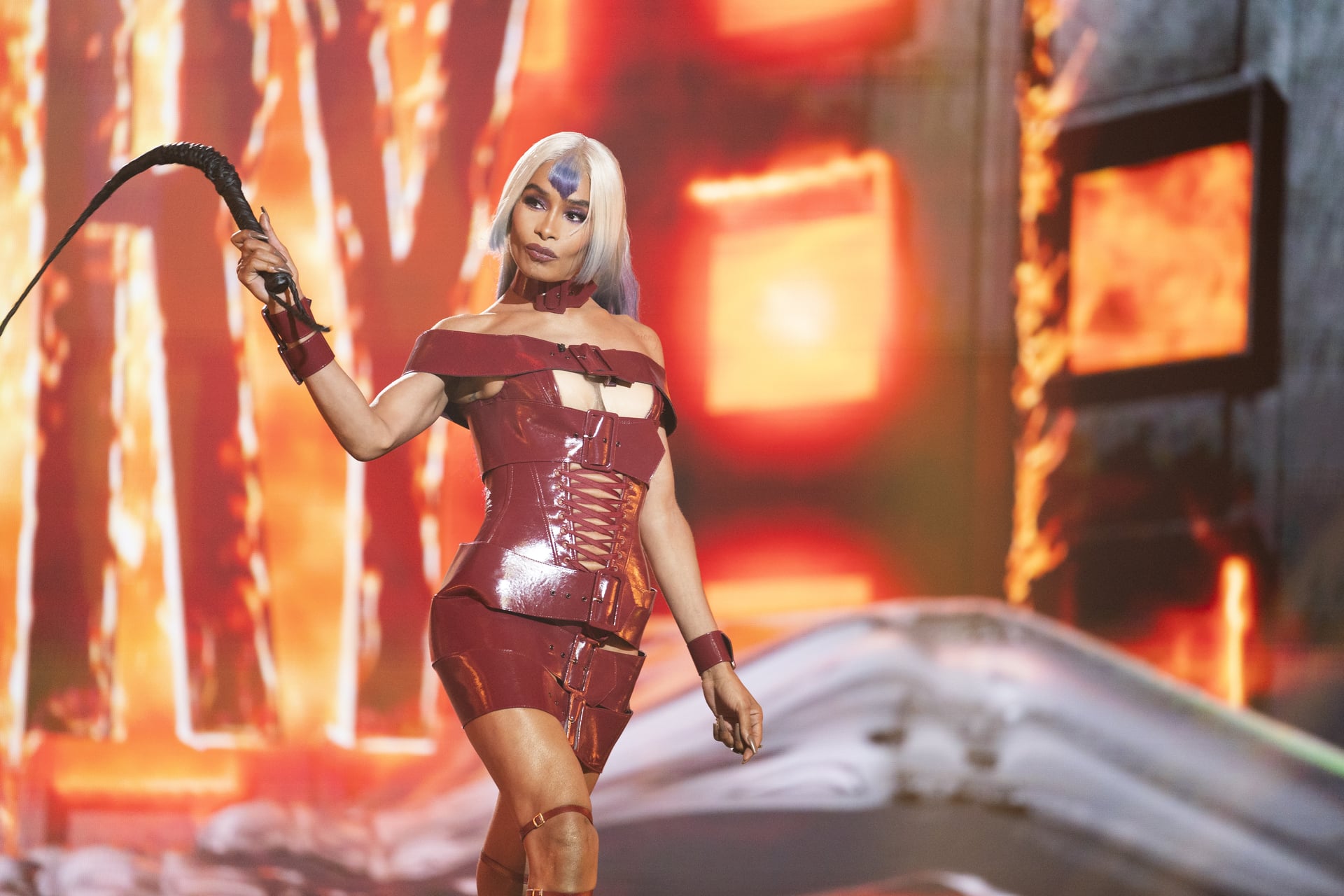 Image Source: HBO Max
Where Drag Race falls short, HBO Max's Legendary has made big strides in bringing awareness of ballroom into mainstream pop culture. As a judge, Leiomy has been instrumental in spreading this awareness, and she's loved every minute of it. "It's a position that I honestly never saw myself in, based on mainstream and the industry. Although I'm very comfortable and confident in what I've done and who I am as an artist, there are limitations sometimes due to acceptance," she divulged. "So I never would have thought that I'd be on a judges panel about ballroom, giving people insight on real ballrooms. It has been an honor and, honestly, I am humbled by being in that seat."
While Leiomy knows she deserves to be there, and her status as an icon and the Wonder Woman of Vogue more than proves that, the show has reignited her passion. "It has awakened this new passion in me because it's been such a huge difference from being on America's Best Dance Crew 12 years ago. America's Best Dance Crew gave me an insight into what kind of person and leader I wanted to be, and that's the person that I bring on the show," she excitedly revealed. "It's me, that's who I am. I want to make sure that people know that it's OK to mess up, but I'm going to point it out. And then here's where you can fix it too." As for those who feel she might be a little harsh with her judging, Leiomy had this to say: "Everybody's entitled to their own opinion, but I'm there to do my job and I honestly feel like I'm doing it the best way I could. And if anything, I will be chopping a little more."
"I've cried so much and I'm so proud of everything that Pose has done.
Much like with Legendary, Leiomy is extremely appreciative of what Pose has meant to people and the story it's told the world. "I have related to Pose in so many different ways. A lot of times trans women weren't seen or able to show the world what they could do with their talent. For us, it was all about pornography or modeling. You wouldn't see a lot of actresses. You wouldn't be seeing women of trans experience really being able to tell their own story," Leiomy said. "Pose has been an amazing thing for our community. Especially with that sense of us being seen in a more humane way, which kind of sucks to even have to say."
She continued: "It showed people insight into what we have gone through. I've gone through homelessness. I've dealt with things with family members. I've had friends who have been affected by HIV, and it's real, it still happens." The show wasn't just near and dear to her due to the subject matter, Leiomy also portrayed Florida Ferocity and was one of the show's choreographers. "I've cried so much and I'm so proud of everything that Pose has done. I am extremely heartbroken and sad about the fact that it has to end, but I'm quite confident that this is not the only thing that's going to be out here for us."
"A lot of times a trans person can't just do something without even being outed as being trans. Like I get it."
And she's right, Pose is only the beginning of authentic transgender representation in Hollywood. Leiomy even has a few ideas of her own about what she wants to see in the future. "When it comes to trans women, Hollywood often only focuses on our beauty, our physique, or our transition. They hardly ever focus on the person and what their talents are," she remarked. "A lot of times a trans person can't just do something without even being outed as being trans. Like I get it. I'm Leiomy, the world knows me as being a woman of trans experience. Every single outline or every single headline shouldn't have to be centered on my transness. Allow us to live and be in these spaces without having to always put us in a specific lane."
Not only does Hollywood, and the world at large, need to stop putting the transgender community in a box, they need to pay them what they deserve. "A lot of times the girls get cheated on their coin and that's not cute. That's not cute at all," Leiomy concluded. "We all deserve to be compensated what we deserve."