9 Twists and Turns We Feel Pretty Sure Season 2 of Big Little Lies Is Going to Take
Twisty, emotional, and raw, Big Little Lies lends itself to wild theories and conjectures about the tumultuous lives of its characters. Unless you've read Liane Moriarty's book, it might have taken you a minute to figure out who died and who ended up really being the school bully. Viewers loved this element of mystery so much that the series made plans for a second batch of episodes after it swept the floor during award season.
We won't know for sure what's going to happen in season two until HBO finally releases new episodes, but we do have a few theories up our sleeves about what might happen. Keep reading to find out our biggest guesses regarding the whereabouts of the Monterey Five and their families.
01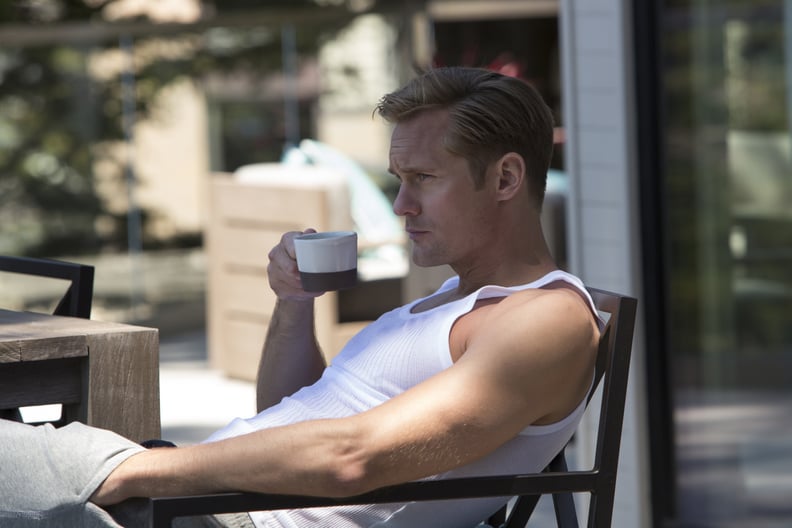 Perry Could Be Alive
For a while, Alexander Skarsgard went around telling everyone that he wasn't sure if his (terrifying) character was still alive. I mean, given that Perry fell down a flight of stairs and had a funeral, he looks pretty dead. But if he comes back in the form of flashbacks or dream sequences, that doesn't necessarily guarantee that he's not dead. Yes, we're fully aware that we're veering into conspiracy theory territory, but you can never be sure with Big Little Lies. There's a slim, yet not totally impossible, chance that he could've faked his death Sherlock style.
02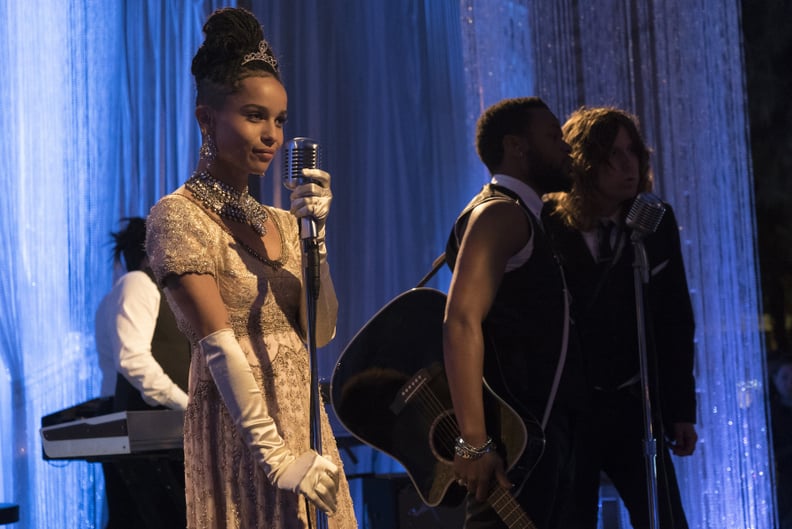 We Find Out Bonnie Pushes Perry Because of Her Abusive Father
This isn't so much a theory as it is referencing what Liane Moriarty writes in the book. Bonnie's motives are a little unclear in the series, but season two is probably going to give us some explanations as we meet her parents (played by Martin Donovan and Crystal Fox).
Still, Bonnie may have pushed Perry because she recognized him from her past as an abuser. I'm more incredulous about this theory since the Monterey community is tight-knit in the series, and she must have seen him before Trivia Night.
03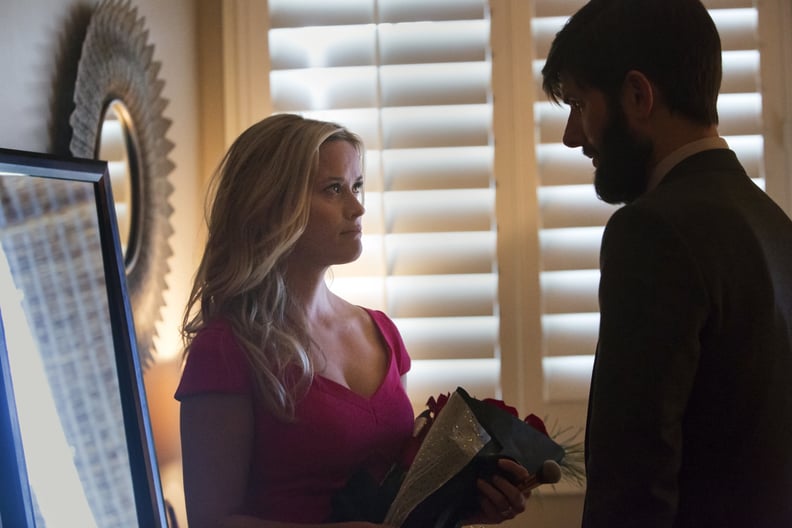 Ed Will Learn About Madeline's Affair
As they say, something's gotta give. At this point, everyone but her husband knows about Madeline's affair with Joseph. (Though her husband gives off the impression that he knows something is wrong.) According to The Hollywood Reporter, Ed will be "forced to confront major challenges in his marriage to Madeline." Whether it comes in the form of Joseph, Joseph's wife, or perhaps even an unwanted pregnancy, we will have to wait and see.
04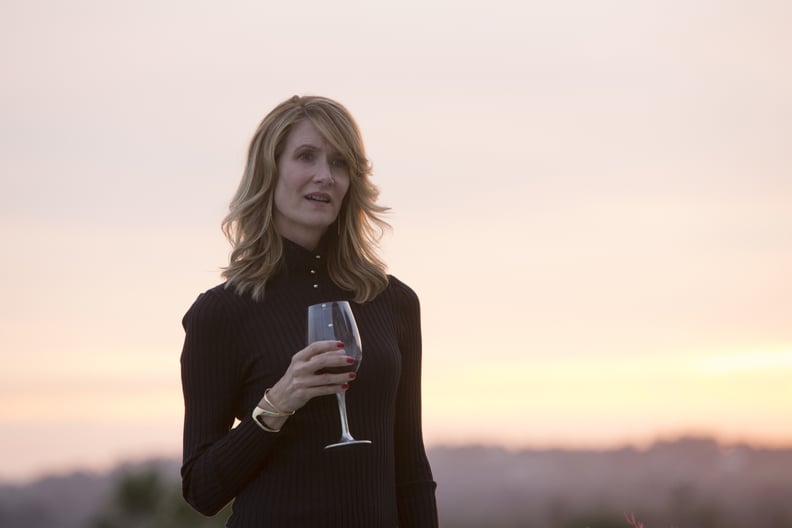 Renata and Her Husband Split
In the book, there isn't really a Monterey Five. Renata moves from Australia to London by the end of the novel upon discovering that her husband had an affair with their nanny. There's no affair in the series, but their marriage has seen rough days with Amabella's school situation.

Since we want to keep seeing Laura Dern's story, it's possible that Renata may leave her husband and seek support from her newfound (sort of) pals. We haven't seen a clear motivation for divorce, but the book does provide potent ground for one. The Hollywood Reporter says that Gordon "will face the consequences of a big mistake and risks losing everything along the way." This could be a description for the fallout of an affair, no?
05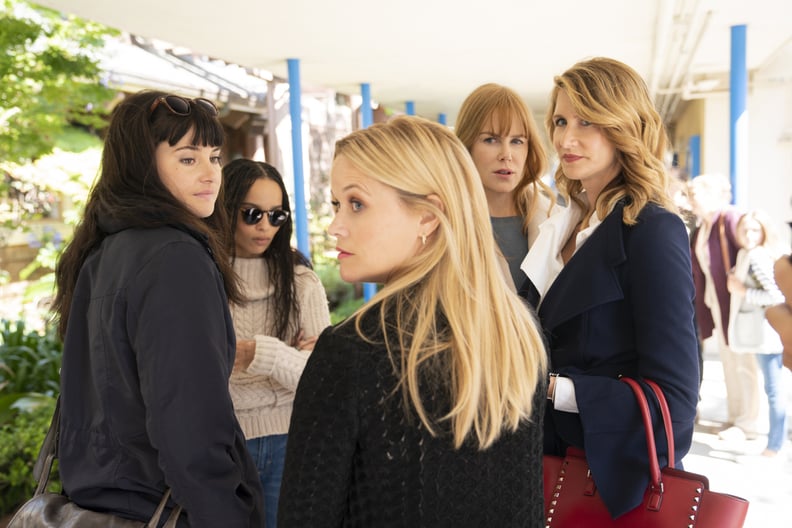 Which May Strengthen Her Relationship With the Other Women
As for her friendships with the other women, Renata is bound to them by the secret they share around Perry's death. Reese Witherspoon has hinted, "Renata comes up. We like Renata, do we like Renata? We're not sure, she's a little obnoxious." Renata might become even closer to the rest of the Monterey Five as she undergoes a divorce, as many of the women have had their fair share of difficult relationships.
06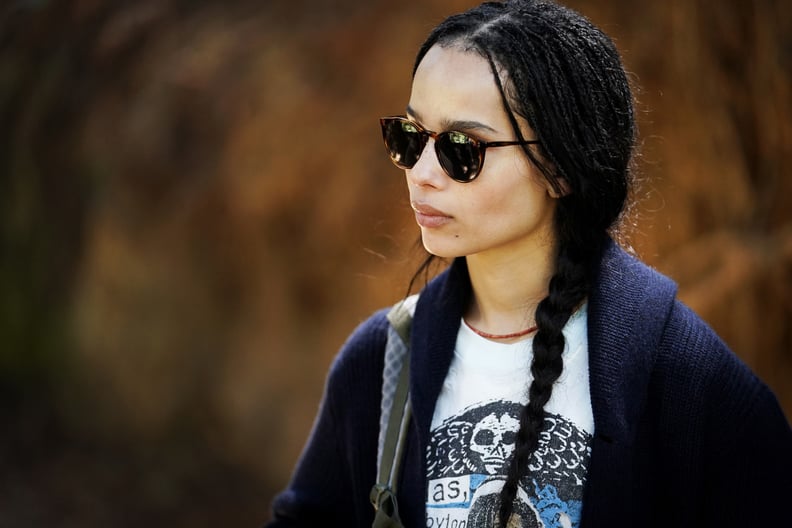 Someone May Turn the Monterey Five In — Perhaps One of Their Own
The season two trailer points to Renata and Bonnie as people who may spill the beans. In one shot, Renata heads to court in a red suit, perhaps to share a confession (or settle a divorce?). In another one, Bonnie looks wracked with guilt as she stares at a police station. Many viewers have argued that Bonnie could have used the self-defense argument, in which, as the police explain in the season one finale, she could have received 12 months of community service for involuntary manslaughter. (She actually fesses up in the book.) Unless officials back off, harboring the big little lie definitely seems like it could snowball into something worse.
07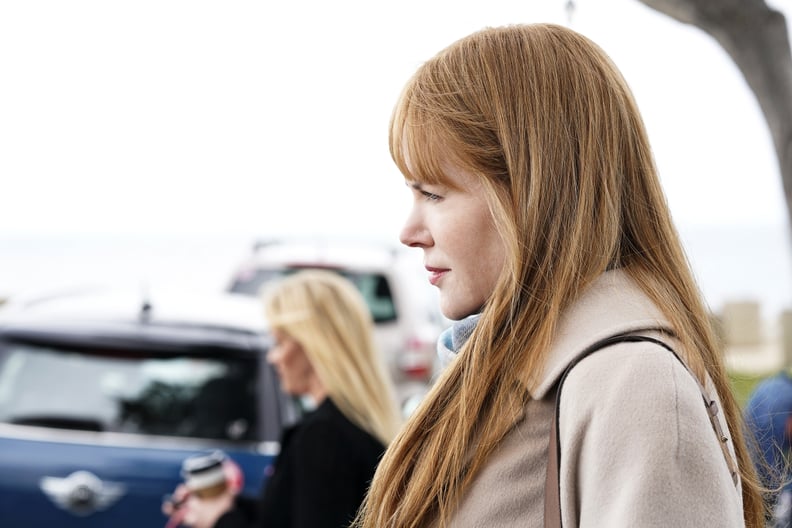 Celeste Will Go Back to Work
Now that her husband is gone, Celeste could return to her work as a lawyer. Heck, she might even represent herself and the rest of the Monterey Five if things go down in the eyes of the law. Witherspoon has said, "Celeste is expressing what so many women who have quit their jobs to take care of their kids are feeling. You fulfilled as a mom, but also she's really questioning whether she wants her career back."
08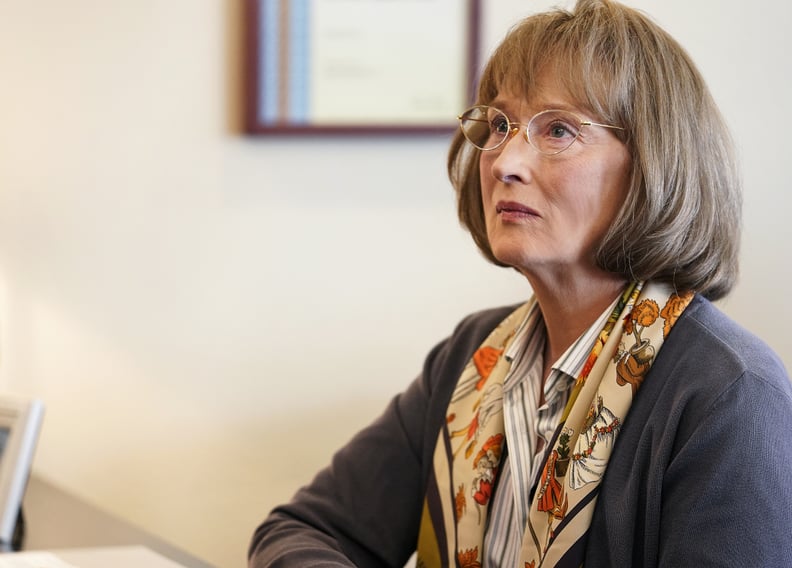 Mary Louise Will Learn About Her Son's Abuse — If She Doesn't Already Know
At the Television Critics Association on the show's press day, Meryl Streep commented on her personal connection with her character Mary Louise, aka Perry's mother and Celeste's mother-in-law. She had interest "in playing someone who is dealing with whatever the deficits of her parenting were, and the mysteries in that, and how you can't go back in time and fix something." So while Mary Louise is terrifying to Celeste in the season two trailer, her feelings about the situation may be more complicated if she had learned about her son's behavior. Perhaps in learning about his abuses, she might even back off the case.
09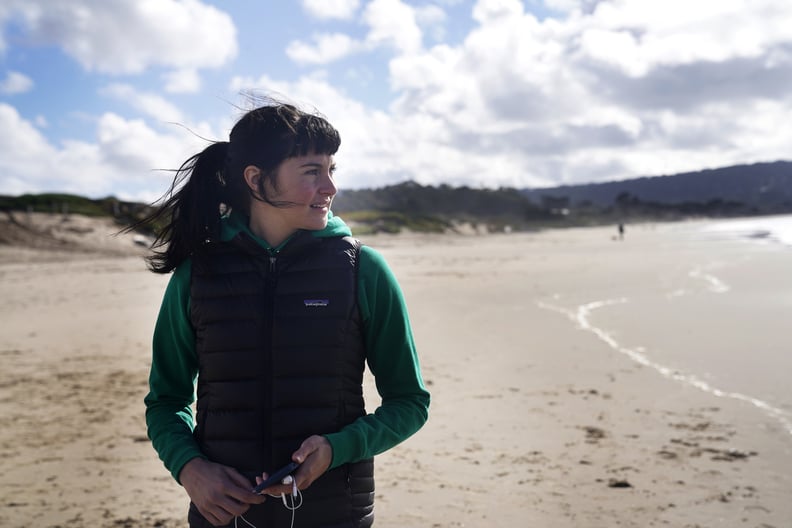 Someone Will Probably Die
The official HBO press release says, "Relationships will fray, loyalties will erode . . . the potential for emotional and bodily injury shall loom." Who could die or get some sort of "bodily injury"? Well, in the book, Renata's husband Gordon has an affair with their nanny, who also sleeps with a man named Graeme. On Trivia Night, the two men fight and fall through some glass encasing. So Gordon could be the person getting hurt. But given that Mary Louise is a bit of an outsider in this enclosed community, a death or accident involving her would definitely spark gossip and controversy. We won't know for sure until the sophomore season finishes its run.