Big Machine Records Statement About Taylor Swift AMAs Feud
Big Machine Denies Blocking Taylor Swift From Singing Hits, Calls Threats "Calculated"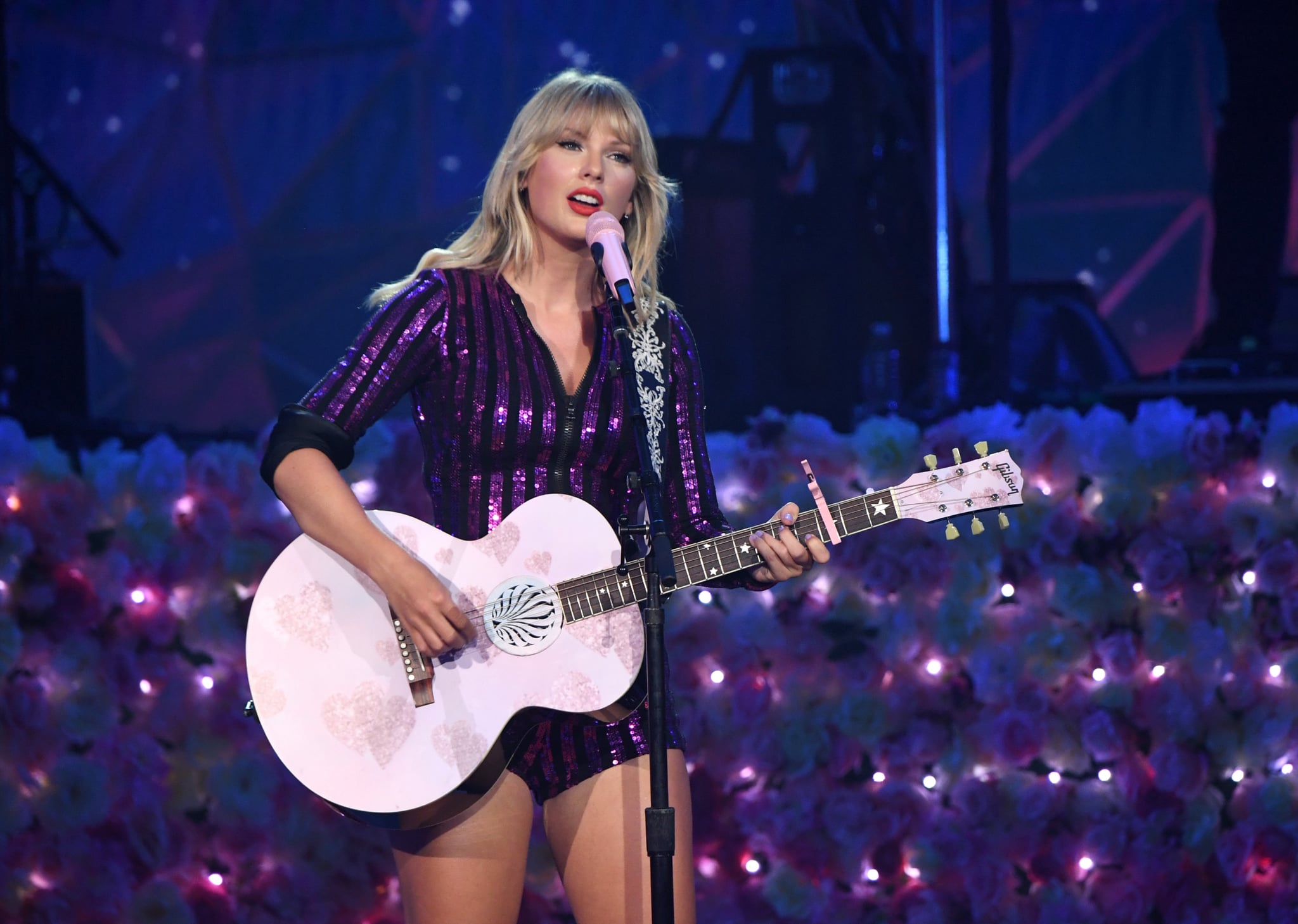 Taylor Swift's feud with Scooter Braun and Big Machine's Scott Borchetta over the rights to her music and her upcoming performance at the American Music Awards rages on. After Swift publicly called the high-profile music manager and the owner of her former record label out on Twitter with a heartfelt letter accusing Braun and Big Machine of blocking her from playing a medley of her old hits at the award show, the record label responded with a lengthy statement to Us Weekly denying her claims.
"As Taylor Swift's partner for over a decade, we were shocked to see her Tumblr statements yesterday based on false information. At no point did we say Taylor could not perform on the AMAs or block her Netflix special," Big Machine Label Group said on Nov. 15. "In fact, we do not have the right to keep her from performing live anywhere. Since Taylor's decision to leave Big Machine last Fall, we have continued to honor all of her requests to license her catalog to third parties as she promotes her current record [Lover] in which we do not financially participate."
Big Machine's statement also accused the 29-year-old superstar of "contractually owing millions of dollars and multiple assets" to the company and its "120 hardworking employees who helped build her career," and made it clear that they took her threats and call for action from her hundreds of millions of fans seriously.
"We have worked diligently to have a conversation about these matters with Taylor and her team to productively move forward. We started to see progress over the past two weeks and were optimistic as recently as yesterday that this may get resolved," the label explained. "However, despite our persistent efforts to find a private and mutually satisfactory solution, Taylor made a unilateral decision last night to enlist her fanbase in a calculated manner that greatly affects the safety of our employees and their families."
Don't know what else to do pic.twitter.com/1uBrXwviTS

— Taylor Swift (@taylorswift13) November 14, 2019
Back in June, Braun, who currently manages big-name musicians like Ariana Grande and Justin Bieber, acquired the rights to Swift's music in a $300 million deal. Swift subsequently lost the rights to her entire music catalog to Braun and Borchetta, but said she has plans to rerecord all of her music, which she is "legally allowed to do and looking forward to."
In addition to reportedly keeping her from playing her old songs at the AMAs on Nov. 24, Swift's original note had accused Braun and Borchetta of barring her from using old music in an upcoming Netflix documentary about her life.
"Scott Borchetta and Scooter Braun have now said that I'm not allowed to perform my own songs on television because they claim that would be re-recording my music before I'm allowed to next year," she wrote. "The message being sent to me is very clear. Basically, be a good little girl and shut up. Or you'll be punished."
The issue appears to be still very much unresolved, although Big Machine's statement concluded with a hopeful note: "All we ask is to have a direct and honest conversation. When that happens, you will see there is nothing but respect, kindness and support waiting for you on the other side . . . Rumors fester in the absence of communication. Let's not have that continue here. We share the collective goal of giving your fans the entertainment they both want and deserve."