Captain Marvel Goes "Higher, Further, Faster" In New Super Bowl Spot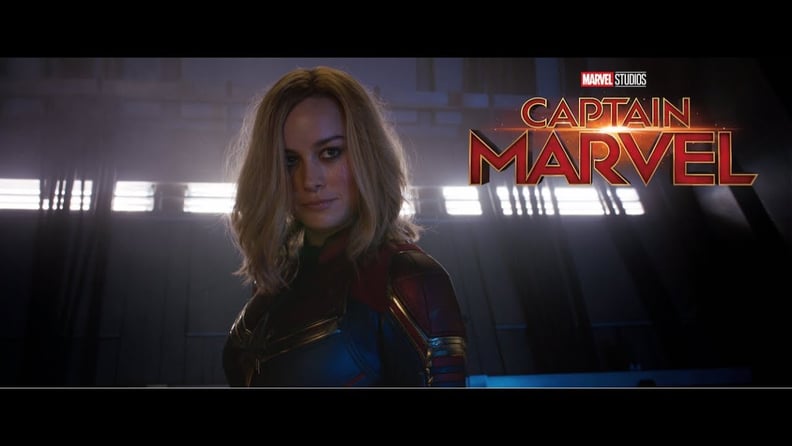 Are you guys ready? Because an awesome new look at Captain Marvel is here, and there's a lot to unpack. Brie Larson plays the titular superhero — aka Carol Danvers — whose story is set in the '90s (that Blockbuster scene!), and she costars with a very, very young-looking Samuel L. Jackson (CGI is wild, y'all). Although it's an origin story, we'll actually be picking up with Carol far after she becomes one of the galaxy's most powerful superheroes who just might save the Avengers.
Previous footage gave us a little more insight into what we can expect in the Marvel movie and provides a little more information on Skrulls, Kree, and the beginning of SHIELD. The newest look shows us Carol Danvers as she goes from pilot to super-powered hero and goes "higher, further, faster." Watch the spot above and then check out who else is joining Larson and Jackson in the star-studded cast before the film explodes into theaters on March 8.