Charlize Theron's W Magazine Quotes on Playing Megyn Kelly
Charlize Theron Says She Was "Conflicted" About Playing Megyn Kelly For Bombshell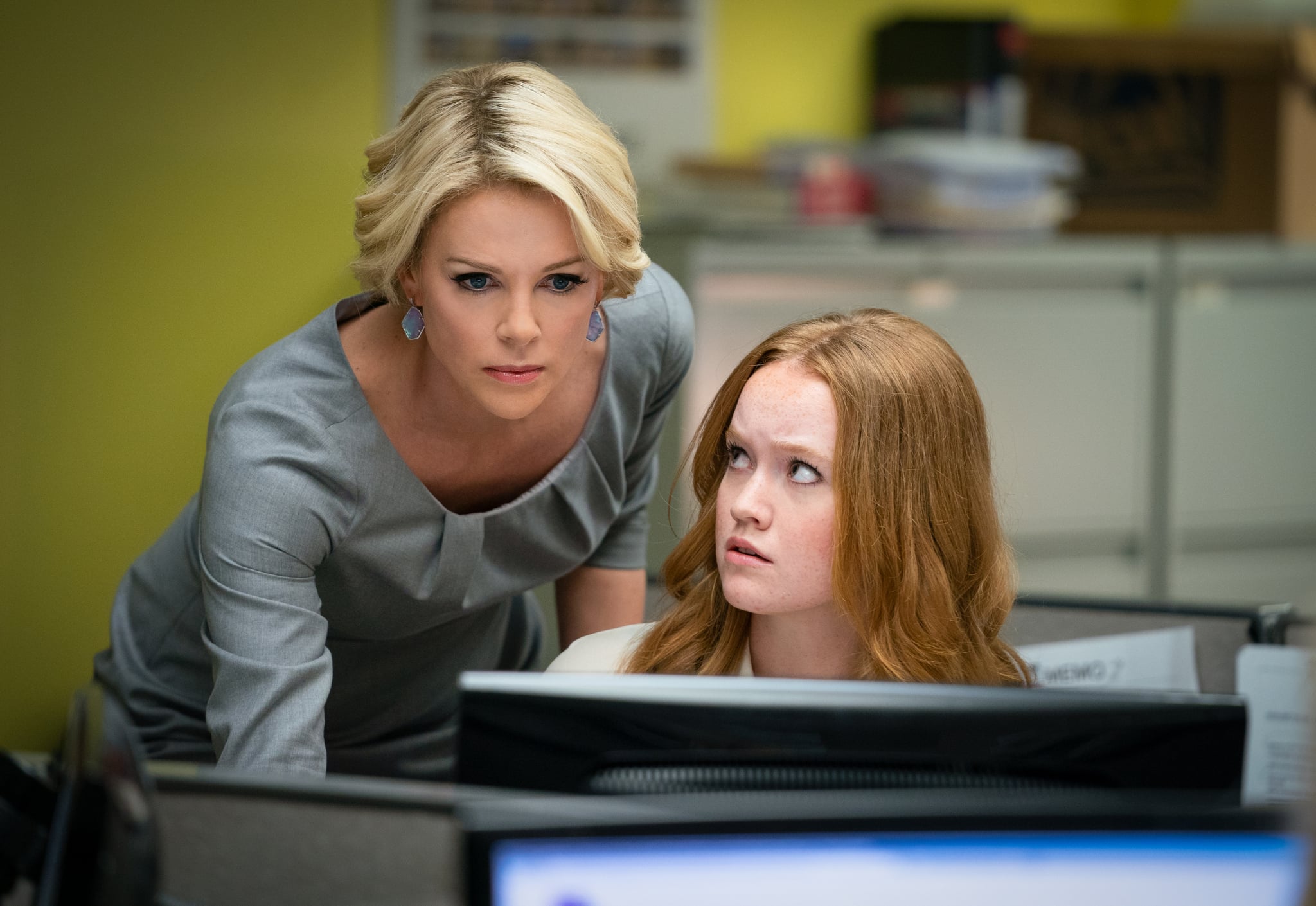 Bombshell, the onscreen story of the Fox News scandal that led to the takedown of Roger Ailes, will hit theaters on Dec. 20, and we're all abuzz about the phenomenal cast. Oscar-winning actress Charlize Theron stars alongside Nicole Kidman and Margot Robbie. They, as well as a bevy of other stars, portray real-life Fox News anchors who watch the late media titan meet his downfall.
Theron's transformation into Megyn Kelly is one of the most startling; from her hair and makeup and down to her voice, the resemblance is almost spooky. In the cover interview for W Magazine's latest issue, the actress admitted that she had reservations about taking on the role. "I loved when Megyn took it to Trump. I admired her sharpness, her wit. She was fearless," she said. "But when my production company received the script for Bombshell, I was conflicted about playing her. I personally felt uncomfortable with some of the stuff that she's said."
Kelly, who left Fox News in 2017 after a vicious public feud with Donald Trump, hosted a daytime show during NBC's Today. Subpar ratings and numerous controversial comments — including defense for blackface because "it was OK when I was a kid as long as you were dressing like a character" — led to her program being canceled in October 2018.
Theron eventually decided to step into Kelly's shoes, saying, ". . . ultimately, I understood her strength and ambition. Megyn herself says 'I know I'm tough' – and that's something I've heard about myself. People told Megyn she had sharp elbows, that she was hard. I've had people judge me and say the same things about me."
Though Theron has admitted that she hasn't spoken with Kelly about her portrayal and the former host hasn't reached out, she does hope that the film will do some good within an industry plagued by similar stories of sexual harassment. "For women to be betrayed in their workplace by a mentor who is going to make your career possible is very confusing. The water is murky," she explained. "In Bombshell our monsters don't always look like monsters, which is how it is in real life. This film is, hopefully, like taking medicine: it doesn't answer every question and it isn't the cure, but hopefully, it does speed the process of change."