From "Kenan & Kel" to "Sabrina the Teenage Witch," Coolio's Most Iconic TV Roles
Coolio's influence on '90s and 2000s pop culture is legendary. Following news of his death on Sept. 28, fans on Twitter were quick to reminisce about the rapper's musical and acting legacy. "The way tv and hip-hop were so connected in the 90s is something i'll never forget," one Twitter user captioned a video of Coolio performing the "Kenan & Kel" theme song alongside Kenan Thompson and Kel Mitchell. "and it gave us one of the best songs in the kenan and kel theme by coolio. rest in peace."
In addition to giving us iconic hits like "Gangsta's Paradise," Coolio left his mark on screen. Over the course of his career, the multihyphenate starred in dozens of movies — both as characters and as himself — and made unforgettable TV guest appearances that still make us smile every time we catch a rerun.
While his music was the talent that made him a household name, Coolio's acting abilities never failed to impress. In 1995, he appeared on "Martin" alongside Outkast, Dolemite, Pam Grier, and other celebrities taking part in a '70s contest hosted by Martin Lawrence. A year later, in 1996, the singer emerged like magic from a poster in an alleyway to give advice to none other than Sabrina Spellman (Melissa Joan Hart) on "Sabrina the Teenage Witch." But perhaps one of Coolio's most memorable TV moments came in 1998, when he joined Fran Drescher on "The Nanny" as a geeky gift wrapper named Irwin whose musical rapping skills were surprisingly incredible.
Ahead, relive a few of Coolio's best TV guest appearances — yes, including the "Kenan & Kel" theme song.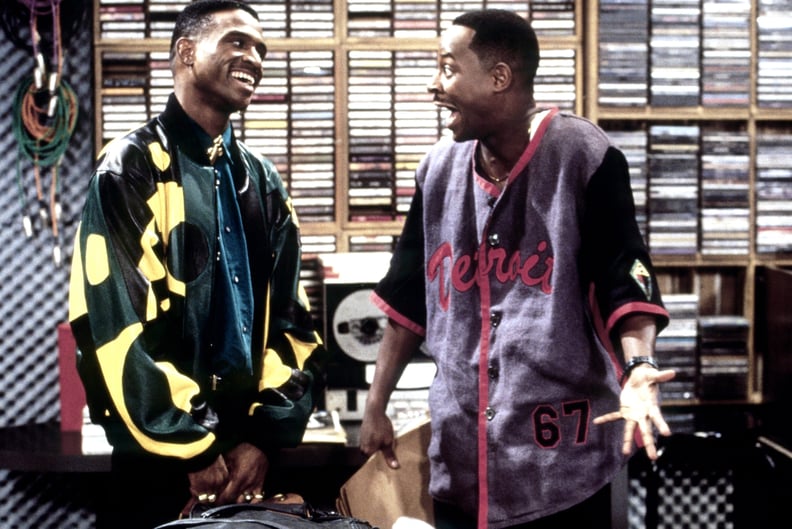 "Martin" (1995)
In 1995, Coolio made his onscreen debut as a gangster on "The Parent 'Hood" in the episode "Trust a Move." The same year, the rapper made a guest appearance as himself on "Martin" alongside celebrities like Pam Grier, Outkast, Ja'Net Dubois, Dolemite, Antonio Fargas, and more. During the episode, "All the Players Came," Coolio joins his fellow celebrity guest stars in participating in a '70s-themed contest hosted by Lawrence.
"All That" (1995-1996)
At the peak of "All That" — a Nickelodeon sketch comedy show that gave breakout roles to stars like Kenan Thompson, Kel Mitchell, Amanda Bynes, and more — Coolio took the stage as himself in two episodes. Notably, the rapper appeared in a "Good Burger" sketch alongside Mitchell, who remembered the late singer in a heartfelt Instagram post.
"That time first meeting you on 'All That' cracking up in a Good Burger Sketch then you bringing me on stage after your performance to freestyle. Then later creating the legendary Kenan and Kel theme song for @kenanthompson and I," Mitchell recalled. "That time you heard about the Good Burger Pop up in Los Angeles and you hit me and the team up and said you wanted to make it part of your birthday weekend and we chopped it up! . . . thank you for sharing your light and your talent with us all and thank you for inspiring so many in your lyrics."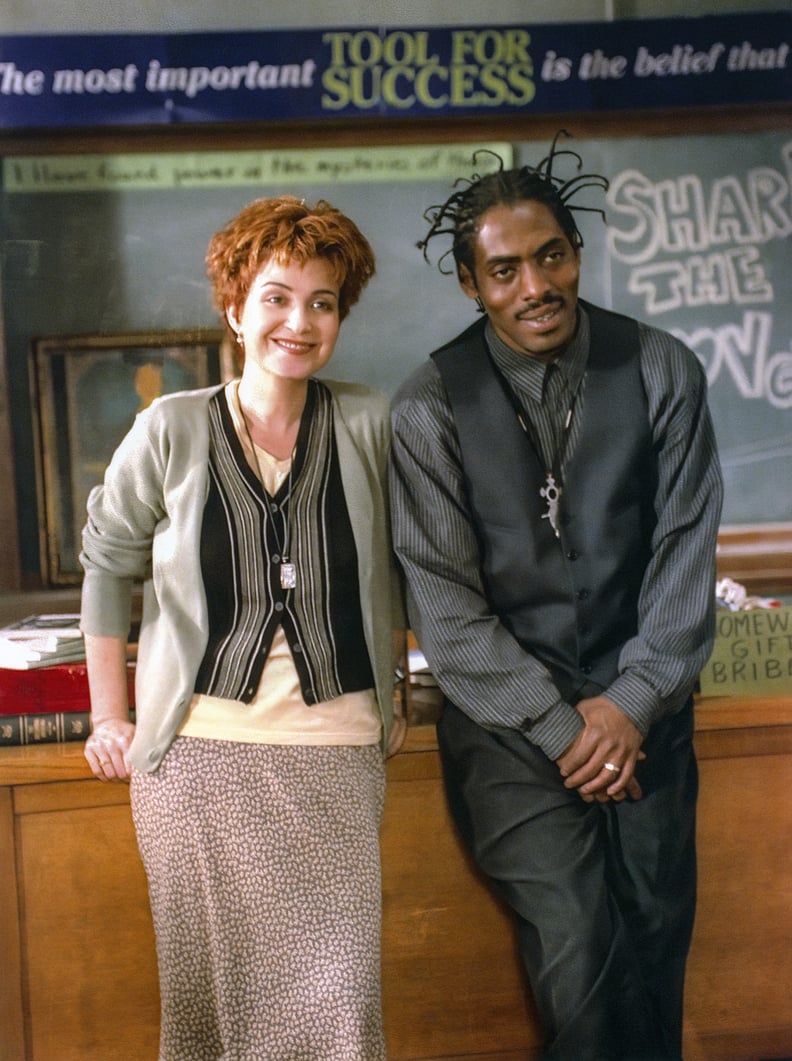 "Dangerous Minds" (1996)
In addition to sharing his song "Gangsta's Paradise" on the "Dangerous Minds" film soundtrack, Coolio appeared in the TV-show adaptation's pilot episode as a sex educator.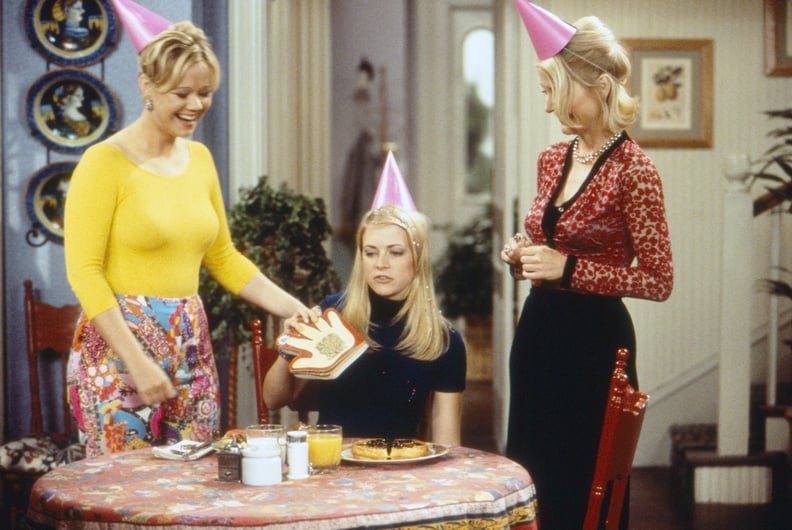 "Sabrina the Teenage Witch" (1996)
While "Sabrina the Teenage Witch" was packed with celebrity guest appearances over its seven-year run, one of the show's most memorable guests was Coolio. During the episode "A Girl and Her Cat," in which Sabrina searches for Salem after he goes missing, Coolio appears in an alleyway, emerging from a poster of himself to give her advice.
"Kenan & Kel" (1996-2000)
On July 15, 2000, Nickelodeon debuted one of the most iconic TV theme songs to ever reach our ears: "Aw, Here It Goes" by Coolio. As if singing the show's theme wasn't cool enough, the rapper also appeared in the opening credits of each episode alongside Thompson and Mitchell, delivering lyric after lyric from the comfort of the iconic "Kenan & Kel" couch.
"The Nanny" (1998)
For those who haven't had a taste of Coolio's acting abilities, allow his performance as Irwin on "The Nanny" to be your introduction. Dressed in a suit and bandaged glasses, Coolio effortlessly transformed into a geeky gift wrapper tasked with helping Fran Fine (Fran Drescher) convince everyone that he's a skilled rapper. Between a makeover sequence and a stand-out performance at the end of the episode, Coolio nails every second in his onscreen moment. Watch the full episode, "Homie-Work," here.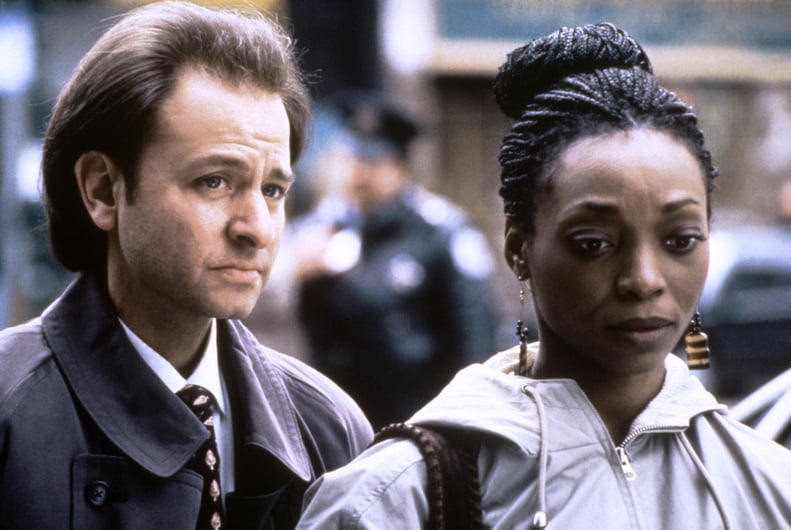 "Early Edition" (1999)
"Early Edition" was a fantasy comedy-drama about a man who receives a copy of the newspaper one day before it's published and uses the information to prevent terrible events from occurring. In the episode "Number One with a Bullet," Coolio appears as Julius 'C-Roc' Ruby, a famous rapper whose career has begun to stall. In an attempt to get back to his roots, C-Roc makes a tour stop in his hometown, where he meets the show's main cast, who help him re-evaluate his life.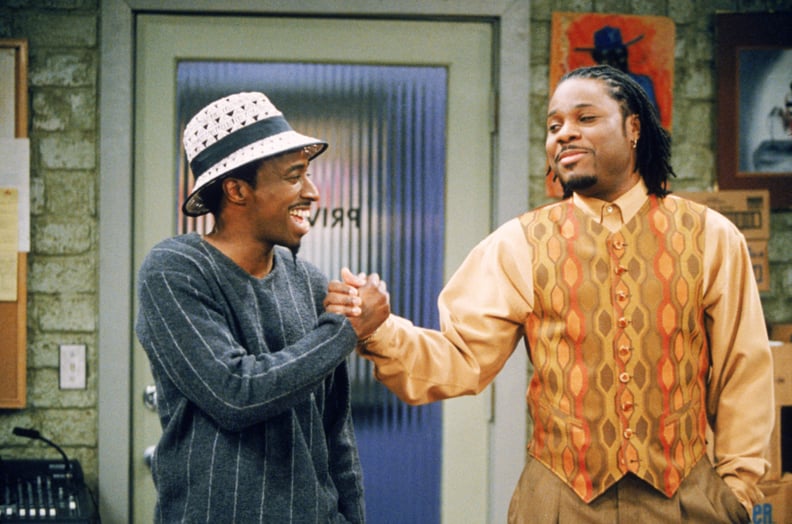 "Malcolm & Eddie" (1999)
"Malcolm & Eddie" starred Malcolm-Jamal Warner and Eddie Griffin as opposing roommates who often land themselves in hilarious and unexpected scenarios. In the episode "Daddio," Coolio plays Troy Jensen, a contractor who has bid on the construction of a new Fifty-Fifty Club in Chicago that Malcolm and Eddie are interested in. When Troy's wife, a nurse, is unexpectedly called into the hospital, he's left to take care of their three children — 7-year-old Rome, 10-year-old Cairo, and 12-year-old Geneva. During the episode, Malcolm and Eddie do their best to help Troy look after his children while also trying to negotiate a business deal with him.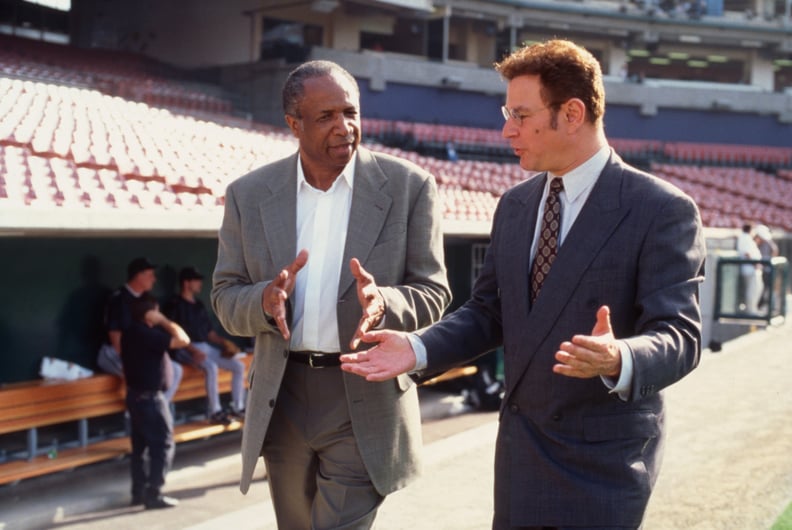 "Arli$$" (2000)
"Arli$$" was a dark comedy series about a high-level professional sports executive with a penchant for saying "yes" to everything his clients and employees ask of him. In the episode "It's Who You Know," Coolio plays Ernest. During the episode, the lead character, Arliss (Robert Wuhl), makes a special offer to the NBA's unofficial weed dealer in the hopes of convincing him to retire.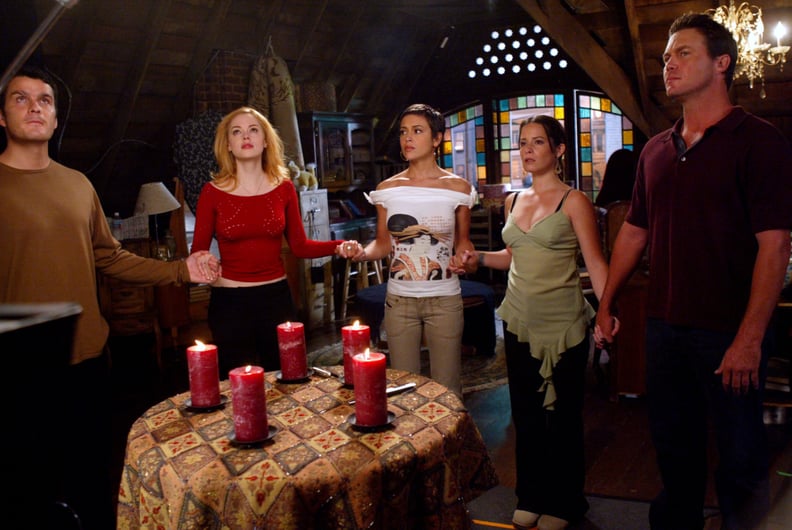 "Charmed" (2002)
Joining good witches Prue Halliwell (Shannen Doherty), Piper Halliwell (Holly Marie Combs), and Phoebe Halliwell (Alyssa Milano), Coolio made a special guest appearance on "Charmed" in 2002 as a Lazarus demon. These are hot-headed, high-level demons with telekinetic abilities and the power to reconstruct themselves after their bodies have been destroyed. The longer they're released, the more powerful they grow, which doesn't bode well for the sisters in this supernatural wedding episode.