Good Burger 2: Cast, Plot, Streaming Home
Kenan Thompson and Kel Mitchell Confirm "Good Burger 2" on "The Tonight Show"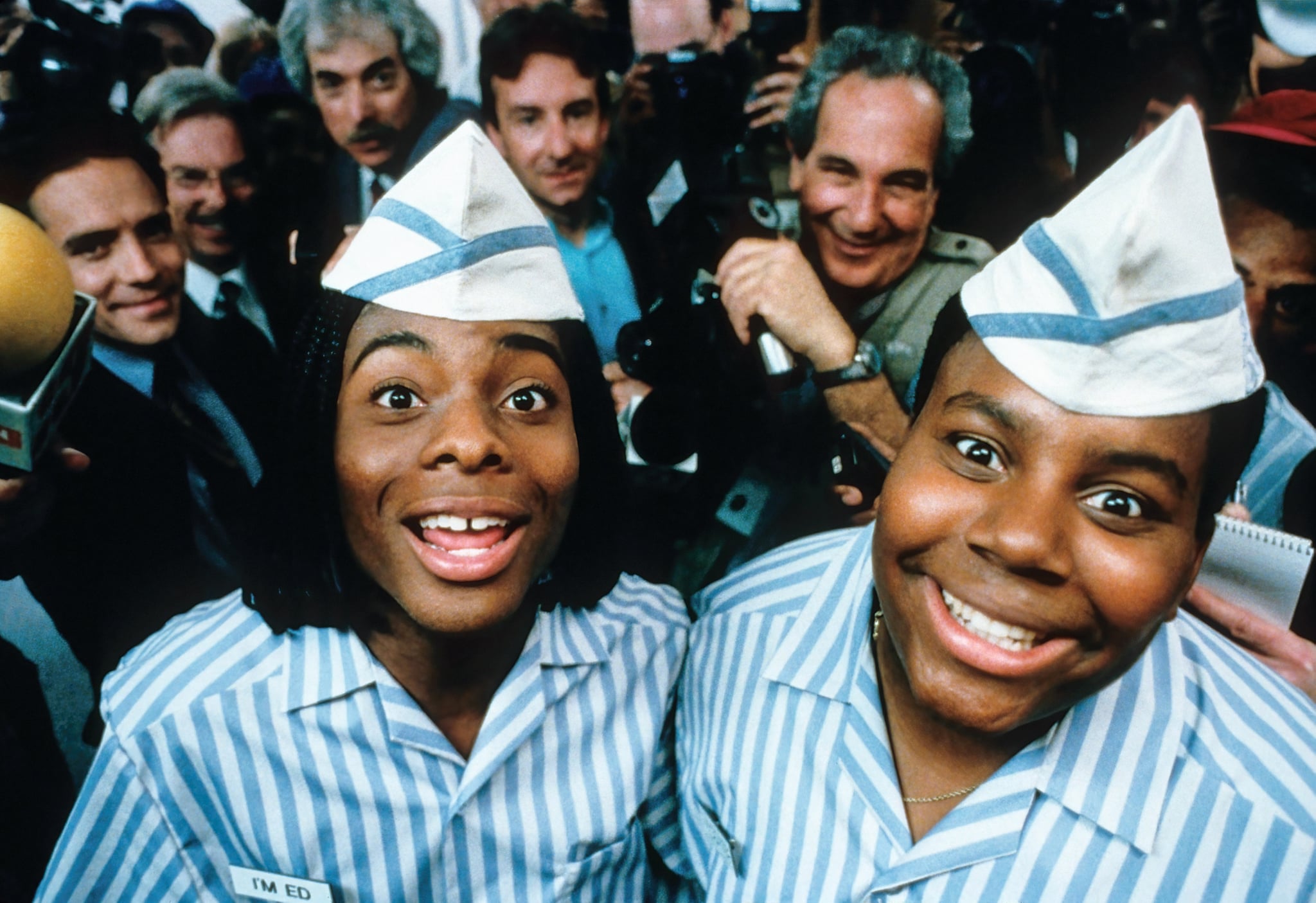 Welcome back to Good Burger! After years of teasing a sequel, Kenan Thompson and Kel Mitchell confirmed "Good Burger 2" will begin filming this summer during their March 17 appearance on "The Tonight Show Starring Jimmy Fallon." The movie will premiere later this year on Paramount+.
"Ladies and gentlemen, Kel has something he would like to tell you," Thompson teased before handing the announcement over to his costar. Mitchell continued, "Ladies and gentlemen, welcome to Good Burger, home of the Good Burger . . . part two!"
Fallon and the crowd instantly went wild. In fact, the host even jumped on the guest couch to show how pumped he was that "Good Burger 2" is finally happening. His reaction is fitting since the former "SNL" star has long been a supporter of the film. As he noted at the top of the interview, he reunited the "All That" stars for a "Good Burger" sketch back in 2015.
"We're going to shoot it this summer, and it will be out soon," Thompson continued. When asked what will happen in "Good Burger 2," the "SNL" actor teased that there will be "hijinks" and shared that they "want as many cameos as we can possibly get."
Thompson and Mitchell starred in their 1997 kids' comedy as two goofy friends, Dexter and Ed, who spend their summer working at a local fast-food joint. In a statement, Thompson expressed his excitement over starring in the movie's sequel 25 years later.
"I can't believe it's been a little over 25 years since great customer service was born at Good Burger!" he said. "Being a part of something so many generations of people have come to love has made me so proud and now to be back where it all began working on the sequel is surreal! Love performing with my brother Kel and can't wait to show the fans what these characters have been up to since we last saw them."
Mitchell added, "Ed is one of those timeless characters that has brought so much joy and laughter to fans, and it's such a beautiful blessing to still be doing it after all these years. It's super awesome to come back and continue the stories of Dex, Ed and Good Burger for both the people who grew up watching and their kids."
"Good Burger" started as a hilarious "All That" sketch, led by Mitchell, but quickly turned into a nostalgic hit that fans still clamor over to this day. "Welcome to Good Burger, home of the Good Burger, can I take your order?" is just one of many memorable quotes from the movie, so hearing it once more in the sequel will be a real treat for '90s kids.
Read on for everything we know about "Good Burger 2" so far.
"Good Burger 2" Official Announcement
Who Is in the "Good Burger 2" cast?
So far, the only confirmed cast members are Mitchell and Thompson. As Thompson teased, the duo hope to feature as many celeb cameos as possible. Among them could be Fallon, who expressed an interest in appearing in the film during his interview with the movie's stars. The first movie included appearances by Linda Cardellini, "All That" star Lori Beth Denberg, Sinbad, and Shaquille O'Neal as himself.
What Is the Plot of "Good Burger 2"?
Paramount+ revealed details about what fans can expect to see in the second movie in a press release. According to the official synopsis, Dexter Reed will return to Good Burger to work with his old pal Ed after yet another one of his inventions fail. While Ed is excited to have Dex back, his friend's plans to jump-start his own career could spell the end of Good Burger forever.
Where Can You Watch "Good Burger 2"?
The sequel will premiere exclusively on Paramount+ later this year.