Kenan Thompson Teases Good Burger Sequel
Everything We Know About the Good Burger Sequel So Far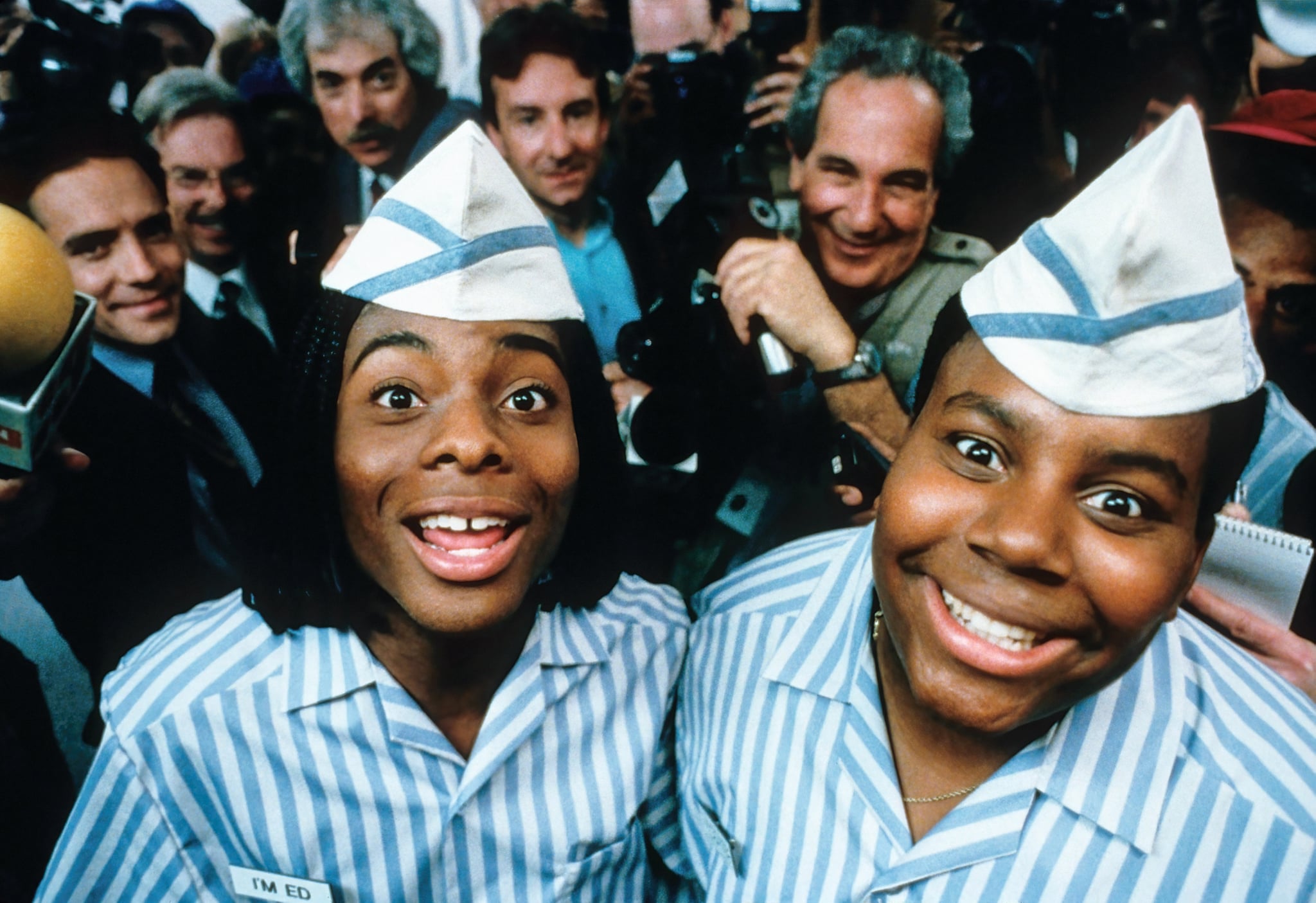 Is a "Good Burger" sequel finally on the horizon? 25 years after the '90s classic debuted in theaters, a follow-up film is said to be in development, per a really strong hint from one of its original stars, Kenan Thompson. The "Saturday Night Live" veteran teased his hopes for a second "Good Burger" film during an August appearance on "The Tonight Show Starring Jimmy Fallon." Weeks later, he went a step further, all but confirming the sequel in the midst of his hosting gig at the 2022 Emmys.
"I know this is a little cryptic here," Fallon said, referencing one of Thompson's recent social media posts during his Aug. 17 appearance. "At the bottom, it says, 'Sup wit that part two?' . . . Are you saying that 'Good Burger 2' is happening?" Eh, not quite. Thompson responded, saying, "I would like it to," before elaborating. "We're working harder on it than ever, so it's about meeting the numbers, letting them numbers match up," he explained.
At that point, nothing was set in stone yet, including Thompson's ideas for the sequel, but he still shared some potential storylines. "I feel like Kel [Mitchell], Ed's character should have a million kids and then I'm coming out of jail for something that he put me in jail for," Thompson jokingly shared with the audience.
It seems as though some of those sequel plans have been solidified, because during Thompson's hosting gig at the 2022 Emmy Awards on Sept. 12, Kel Mitchell made a surprise appearance during one of Thompson's bits. While it was short and sweet, the pair hugged and then danced together in their iconic "Good Burger" style. Just as the show went to commercial break, Thompson exclaimed, "The sequel coming at you!"
Thompson starred alongside Mitchell in their 1997 kids' comedy as two goofy friends, Dexter and Ed, who spend their summer working at a local fast-food joint. The two reflected on the movie's success on July 25 in a 25th anniversary tribute shared on Instagram.
"25 years ago today great customer service was born‼️ Welcome to Goodburger Home of the Goodburger Can I take your order⁉️" they wrote in a caption. "Happy 25th Goodburger!!! I love this movie and everyone who worked on it!! So proud to be a part of something so many generations of people have come to love as well!!! 'Sup wit that Part 2?! 👀🙌🏾 @iamkelmitchell @nickelodeon @paramountpics @josh_serv."
"Good Burger" started as a hilarious "All That" sketch, led by Mitchell, but quickly turned into a nostalgic hit that fans still clamor over to this day. "Welcome to Good Burger, home of the Good Burger, can I take your order?" is just one of many memorable quotes from the movie, so hearing it once more in a sequel could be a real treat for '90s kids.
In addition to Thompson's Emmy Awards hosting gig and newly unveiled star on the Hollywood Walk of Fame, fans are hopeful a second "Good Burger" movie will be added to his list of projects. Watch him tease more about the "Good Burger" sequel in the video above.