Finished With The Crown Season 2? Here's What We Know About Season 3
The Crown season two dropped on Netflix this past weekend, earning rave reviews, a couple of Golden Globe nominations, and a lot of social media buzz. And of course, the first questions on our minds now that we've all binged the latest season are will there be a season three and when are we getting it?
The good news is there will definitely be a third season. The bad news is we're going to have to wait a whole year for it (probably). Netflix renewed the British historical series for a third season in early 2017, though a release date has yet to be announced. But if the pattern holds, it will debut in late 2018 — the first season dropped in November 2016 and the second in December 2017.
In fact, viewers could probably pencil in the end of every year for a new season. In late 2016, Netflix Chief Content Officer Ted Sarandos told the audience at a Visionary Women panel that they see the series running for six seasons spanning six decades.
It makes sense. So far, the first two seasons have covered Queen Elizabeth II's reign in the 1950s and early 1960s. As the characters age, the series plans to recast them, with Olivia Colman already announced to replace Claire Foy as the queen for seasons three and four, which are going to tackle the royal family in the late 1960s and 1970s. No other recasting news has been released yet, though we're all eagerly awaiting news as to who will take over the role of the queen's husband, Prince Philip, from current actor Matt Smith. We're definitely also wondering who will be cast as the queen's oldest child, Prince Charles — and Charles growing up on the show will also introduce a famously controversial member of the royal family, Camilla Parker Bowles.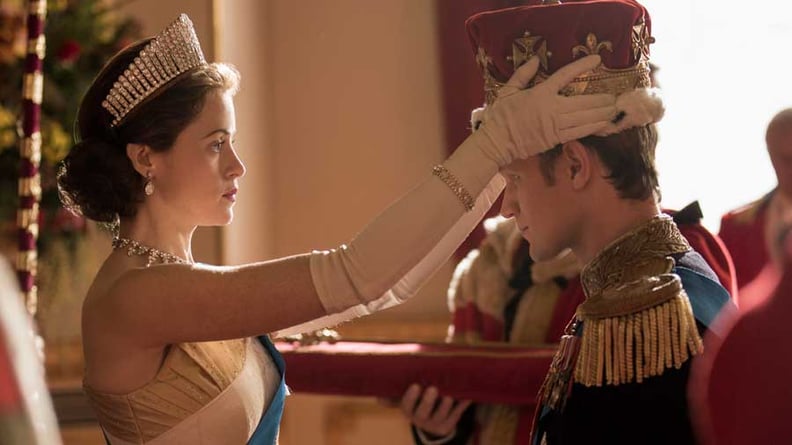 In April 2017, producer Suzanne Mackie confirmed at the BFI & Radio Times Festival in London that the current Duchess of Cornwall and wife to Prince Charles will be appearing as a young woman in season three, according to The Express U.K. Prince Charles and Bowles have been married since 2005, though the relationship famously predates that; the two became involved while both were married to other people, Prince Charles to Diana, Princess of Wales, and Bowles to Andrew Parker Bowles.
When Mackie confirmed the Duchess of Cornwall's introduction to the series, she said that it's exciting to be reaching historic events that she personally remembers happening. But the producers want to keep making a quality show, even as they venture into the highly publicized, tabloid-fodder twists and turns of the royal family. "[Creator Peter Morgan] is already talking about the most wonderful things. We start meeting Camilla Parker Bowles in season three," Mackie said. "We have to be honest, season three and four are being mapped out and the closer the history comes — I now can say, 'God, I know exactly what I was feeling when that happened, I remember that and I remember this.' That's so exciting. But there's a responsibility to it that you ought to do it properly and there's where the weight comes, not from seven years but we've got to keep being great."
Based on what we've seen so far, the show will have no trouble keeping its quality high for a six-season run. But six seasons wasn't actually the original plan. In a 2016 interview, Morgan revealed to The Hollywood Reporter that he initially saw the series as running only three seasons, but the producers quickly realized that wasn't enough time to tell the story properly. "Initially, I thought this would only be three seasons," Morgan said. "It would be one season of her as the young queen, one season of her as the middle-aged queen, one season of her as an old queen. It's only in the writing of it that I said, 'Oh, my God I need more time.'"
So, The Crown fans needn't worry that their favorite Netflix show is going to disappear anytime soon. As it stands, we should be treated to new episodes through 2020.