An NSFW Tribute to Daenerys and Daario's Steamy Romance on Game of Thrones
For fans of Daario Naharis, it was nothing short of tragic to see Daenerys Targaryen end things with him in the Game of Thrones season finale. Even more brutal? As she later explained to Tyrion, the whole time Daario was professing his love for her, begging her to bring him to Westeros, she really just wanted to get on with it. Ouch. But it's an understandable move on her part, of course, because now that she and her ships are on their way, Daenerys needs to start thinking about alliances. And as she said herself, nothing creates an alliance quite like a marriage, so she'll likely have her eye on the most eligible bachelors in Westeros. Still, it's hard to see her turn away from her handsome lover, so in honor of the couple and Daario's many hot moments on the show, here's a sexy, NSFW tribute to Daenerys and Daario's romance.
01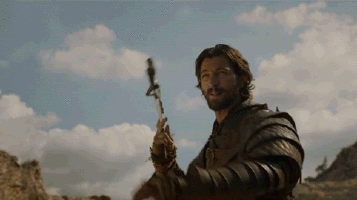 Daario is a total badass . . .
02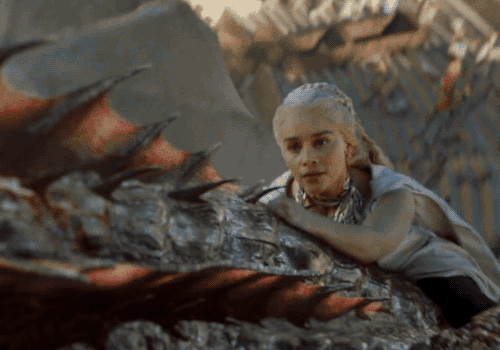 And Daenerys is OBVIOUSLY a badass herself.
03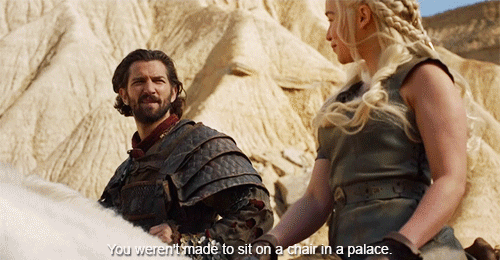 He fully recognizes her strength . . .
04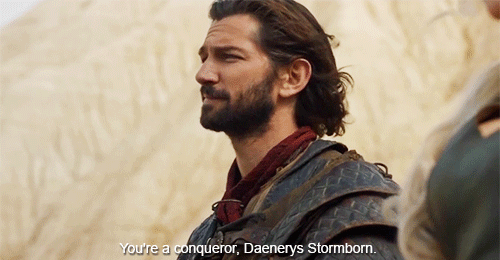 And believes she deserves the throne.
05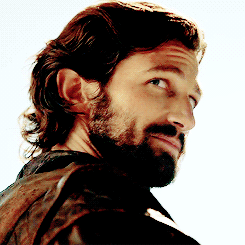 (Oh, and it doesn't hurt that he's, you know, super hot.)
06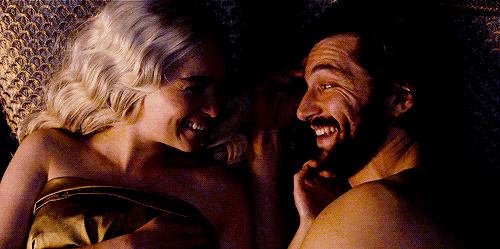 Which brings us to their chemistry . . .
07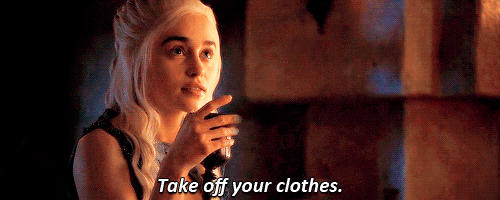 And the way she looks at him . . .
08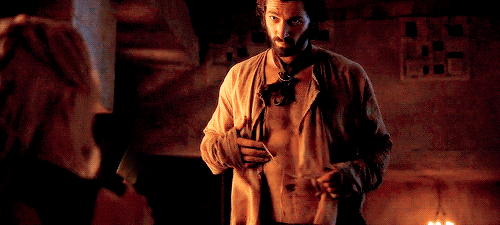 And the way he strips down for her . . .
09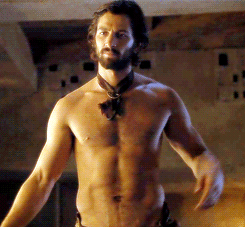 Yep, that deserves a slow-motion moment.
10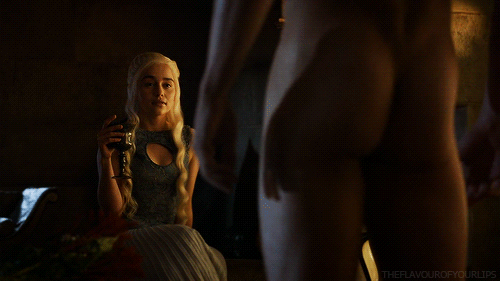 She DEFINITELY approves.
11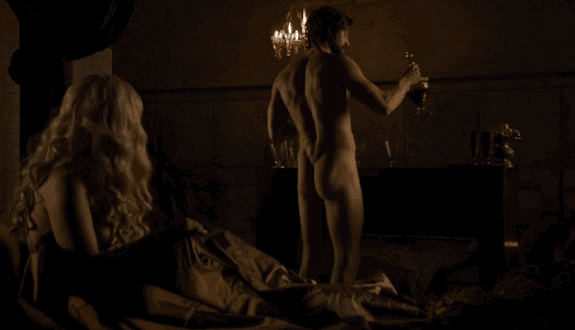 And he has all the confidence in the world.
12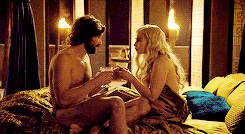 Bottom line: Daario + Dany = 🔥
We will definitely miss seeing these two together.