6 Key Details We Have About Daredevil Season 3, Including the Return of Wilson Fisk
Now that Netflix has finally gotten both the disappointing Iron Fist and The Defenders out of its system, it's time to go back to the separate stories of Marvel's more entertaining heroes: Daredevil, Jessica Jones, and Luke Cage. While the premiere dates for all three have yet to be announced, a handful of key details about season three of Daredevil have started to trickle out, slowly but surely. From new villains to familiar faces, read on to see everything we know about Matt Murdock's upcoming adventures below.
01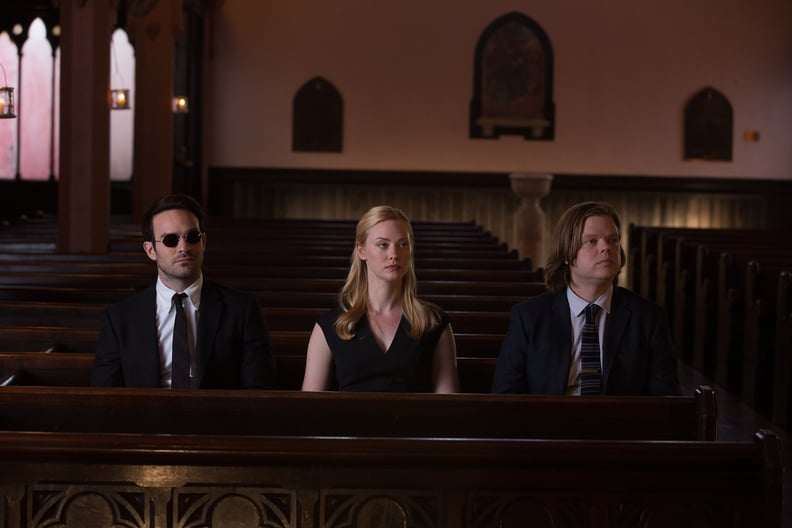 The Main Cast
Thankfully Daredevil's big three are all set to return: Charlie Cox (Matt Murdock/Daredevil), Deborah Ann Woll (Karen Page), and Elden Henson (Foggy Nelson).
02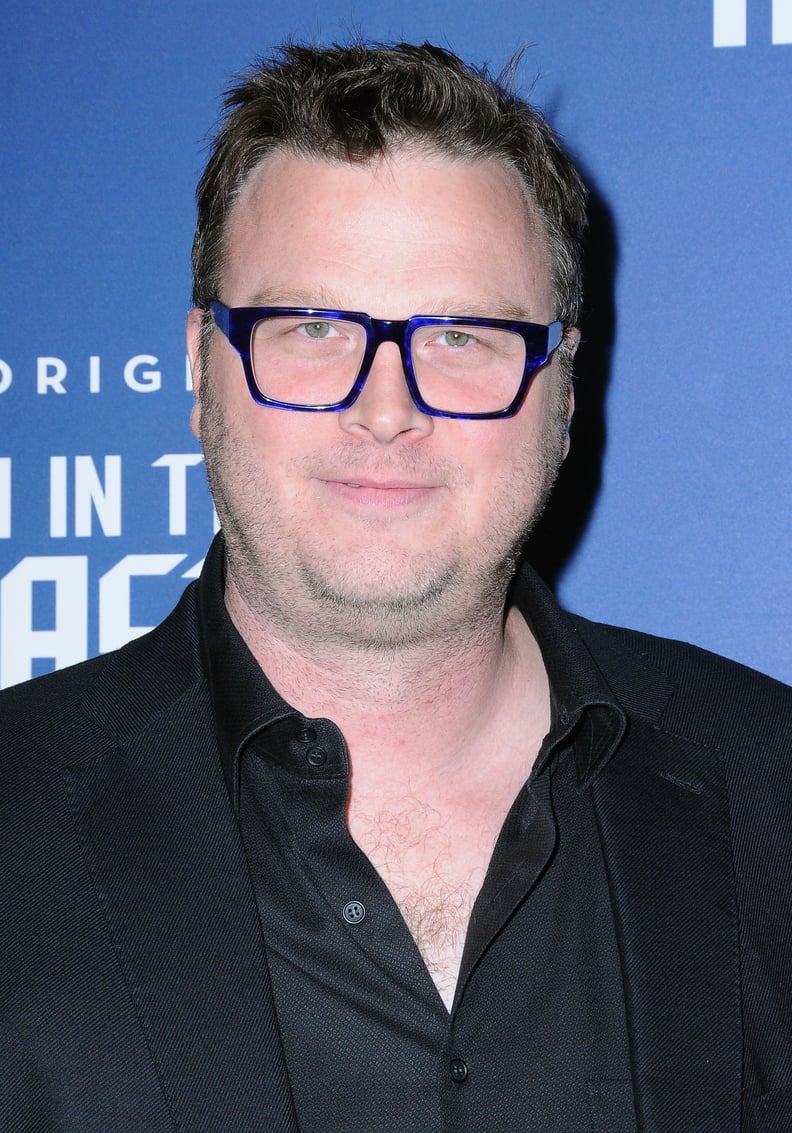 The Showrunner
Steven S. DeKnight served as the showrunner for season one, and Doug Petrie and Marco Ramirez stepped into the role for season two (and later helmed The Defenders). So, who's it going to be for season three? Erik Oleson.
Oleson is no stranger to superhero shows, having worked as a writer and producer on The CW's Arrow between 2014 and 2015. He also has a writing and producing credit on Amazon's historical drama The Man in the High Castle, which no doubt caught the eye of Marvel TV exec Jeph Loeb.
In a statement announcing season three's showrunner, Loeb said, "We're very excited how Marvel's Daredevil develops through the creative lens and guidance" of Oleson.
03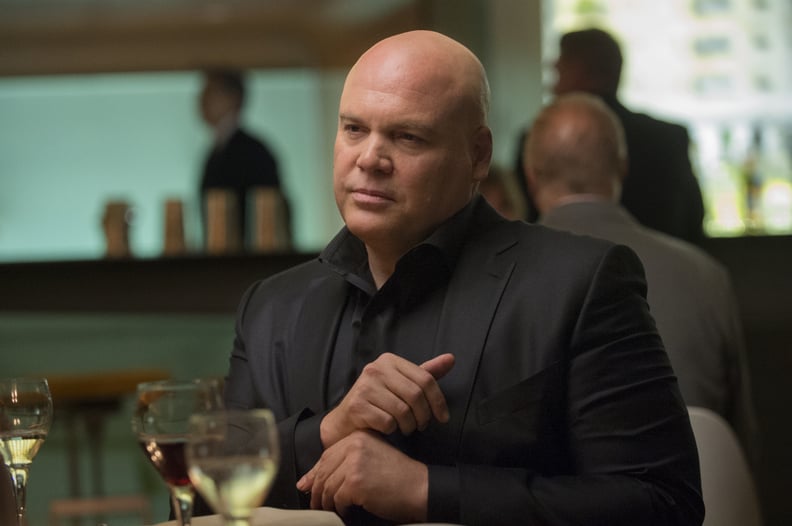 The Return of Wilson Fisk
Wilson "Kingpin" Fisk makes quite the impression in season one thanks to his looming presence and a spectacular performance from Vincent D'Onofrio. Unfortunately for the criminal overlord, his long battle against the Devil of Hell's Kitchen ends with him trading in his bespoke suits for an orange prison jumpsuit. For anyone who loved the character, there's good news: D'Onofrio is reprising his role in season three.
04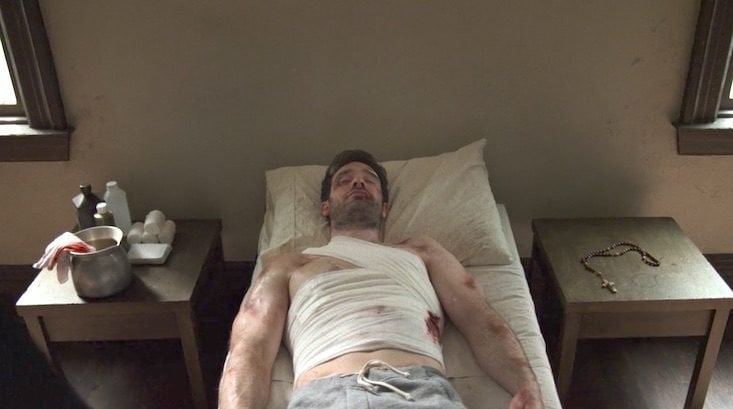 The Question of Matt's Mom
At the end of The Defenders, Matt is lying comatose in a sparsely decorated bedroom, presumably alive but recovering from his grave injuries. He's under the care of nuns, and one of them can be heard saying, "Get Maggie, tell her he's awake." We have no doubt it's Maggie Murdock, Matt's mother who left him and his father years earlier to become a nun.
05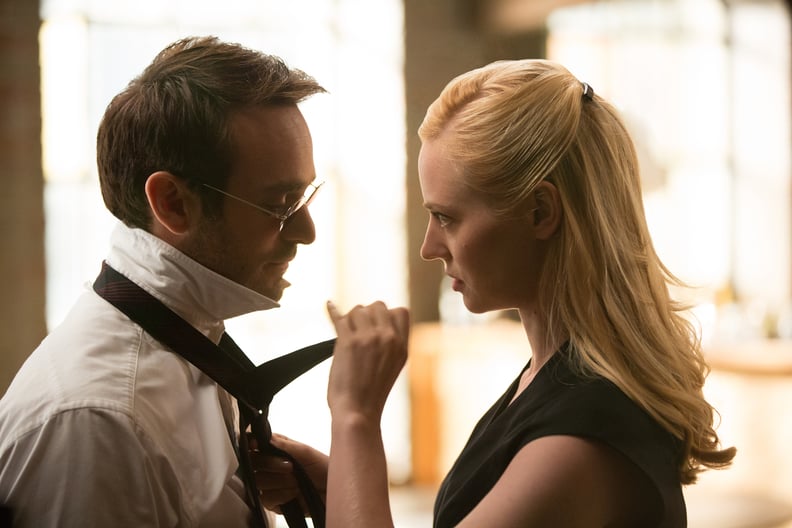 The Arrival of Someone From Karen Page's Past
Yes, Wilson Fisk is returning, but we have a feeling he's not the only villain Matt Murdock will have to contend with. At the end of season two, a clue seems to hint that Daredevil will face off against Death's Head, the supervillain alter ego of Karen Page's father. In the comics, Nelson and Murdock's trusty legal secretary Karen (Deborah Ann Woll) has a pretty tragic history. One of the saddest aspects of her fictional life is when her scientist father, Paxton Page, goes crazy from radiation poisoning. He turns into Death's Head, fights Daredevil, and eventually dies saving his daughter. In "Seven Minutes in Heaven," there's a strong allusion to Death's Head when Mitchell Ellison lets Karen use Ben Urich's old office to start working on her Frank Castle article. While there, she comes across a folder on Ben's desk that's filled with research on her, including an old newspaper clipping about the mysterious death of her brother in a car crash.
Karen sees the clipping and is surprised and horrified, so much so that Ellison says, "Ben didn't care, and I don't either." Judging from her reaction, you could assume Karen has something to do with his death. Karen doesn't have a brother in the comic books, but the newspaper article lists her brother as "Kevin Paxton Page," which makes it seem pretty likely that the show will switch out her supervillain father for a supervillain brother.
06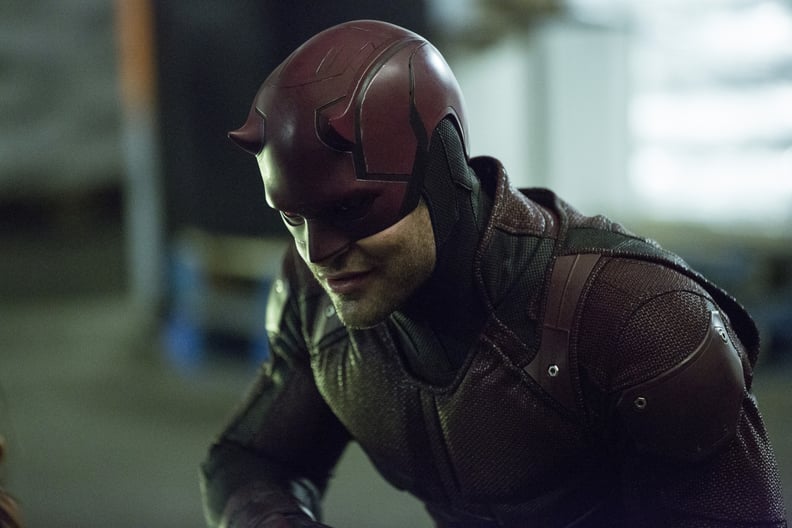 The Premiere Date