Demetrius Flenory Jr. Talks BMF Season 2 and Euphoria
According to Demetrius Flenory Jr., "BMF" Season 2 Will "Blow the Audience Away"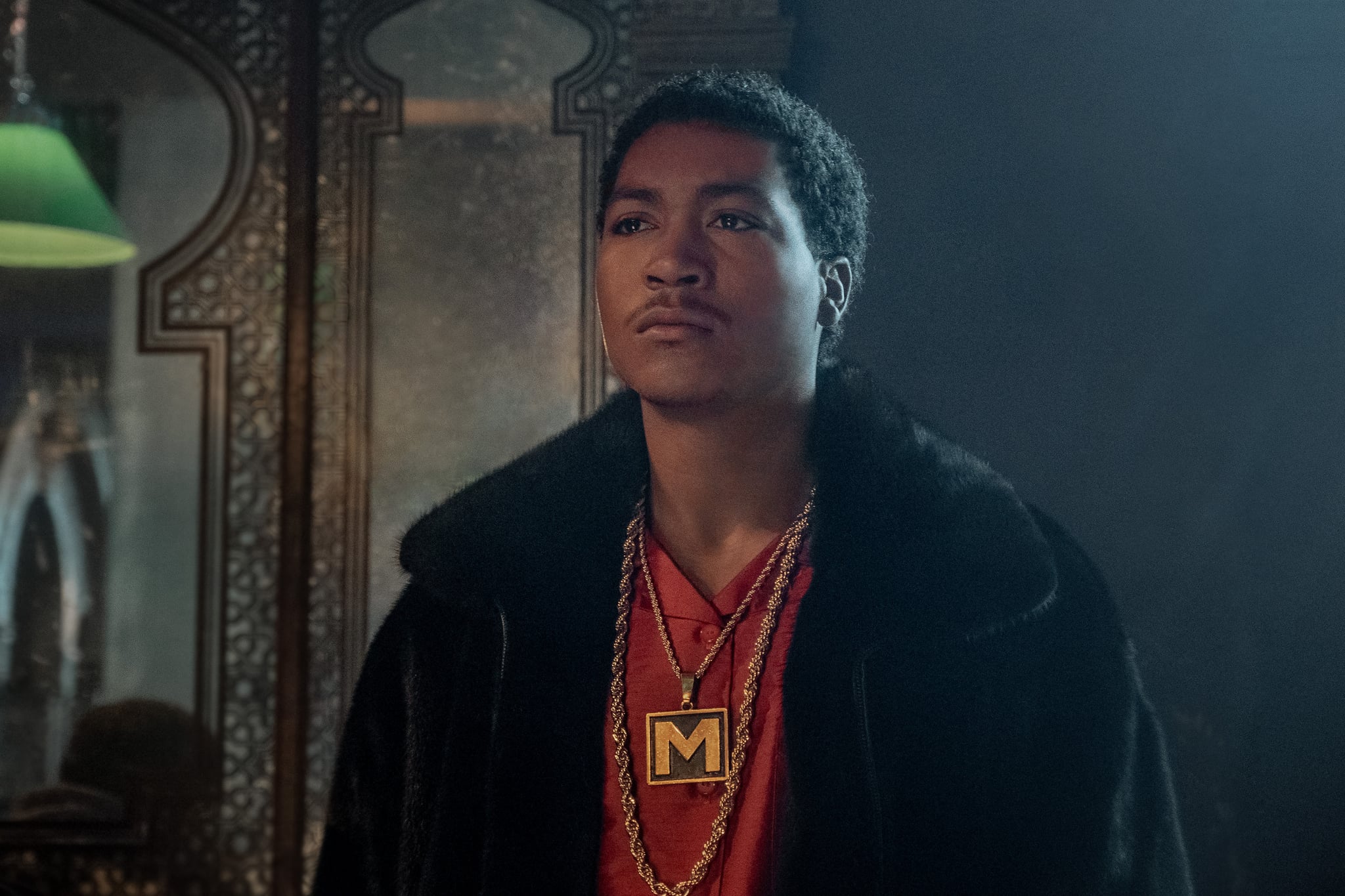 "BMF" turned out to be one of Starz's biggest breakout shows last year, and fans are eagerly awaiting season two. The 1980s-era crime drama — which recalls the true-life story of Detroit brothers Demetrius "Big Meech" and Terry "Southwest T" Flenory — got an early renewal from Starz following its series premiere last September. Now, the cast of "BMF" is gearing up to begin production on its second season in Atlanta.
"Everything about him is elevating, so he's becoming bigger, wealthier, [and] wiser."
Before filming starts up, POPSUGAR caught up with Demetrius "Lil Meech" Flenory Jr. to get an idea of where the show is headed next season. "Well, I can't spoil it, but I can tell you, [it's about] elevation," he says ahead of Pizza Hut's Fire & Ink event celebrating the launch of their new Spicy Lover's Pizza with celebrity tattoo artist Nikko Hurtado. "Big Meech and his mind, even at 15, 16 [years old], he thought like a grown man . . . He always wanted to take over the world. And to a regular person it [might] sound crazy, but he did everything he said he was going to do."
In season one, "BMF" shows Detroit teens Big Meech (Flenory Jr.) and Terry (Da'Vinchi) in the beginning stages of building their drug empire. They later become one of the most influential crime families in America as they expand their business. Considering season one's finale, it's possible "BMF"'s second season may focus on the Flenory brothers' move to Atlanta — another city they had major ties in — and their growing business. "I can tell you that [Big Meech] has to elevate his mind," Flenory Jr. adds. "Everything about him is elevating, so he's becoming bigger, wealthier, [and] wiser."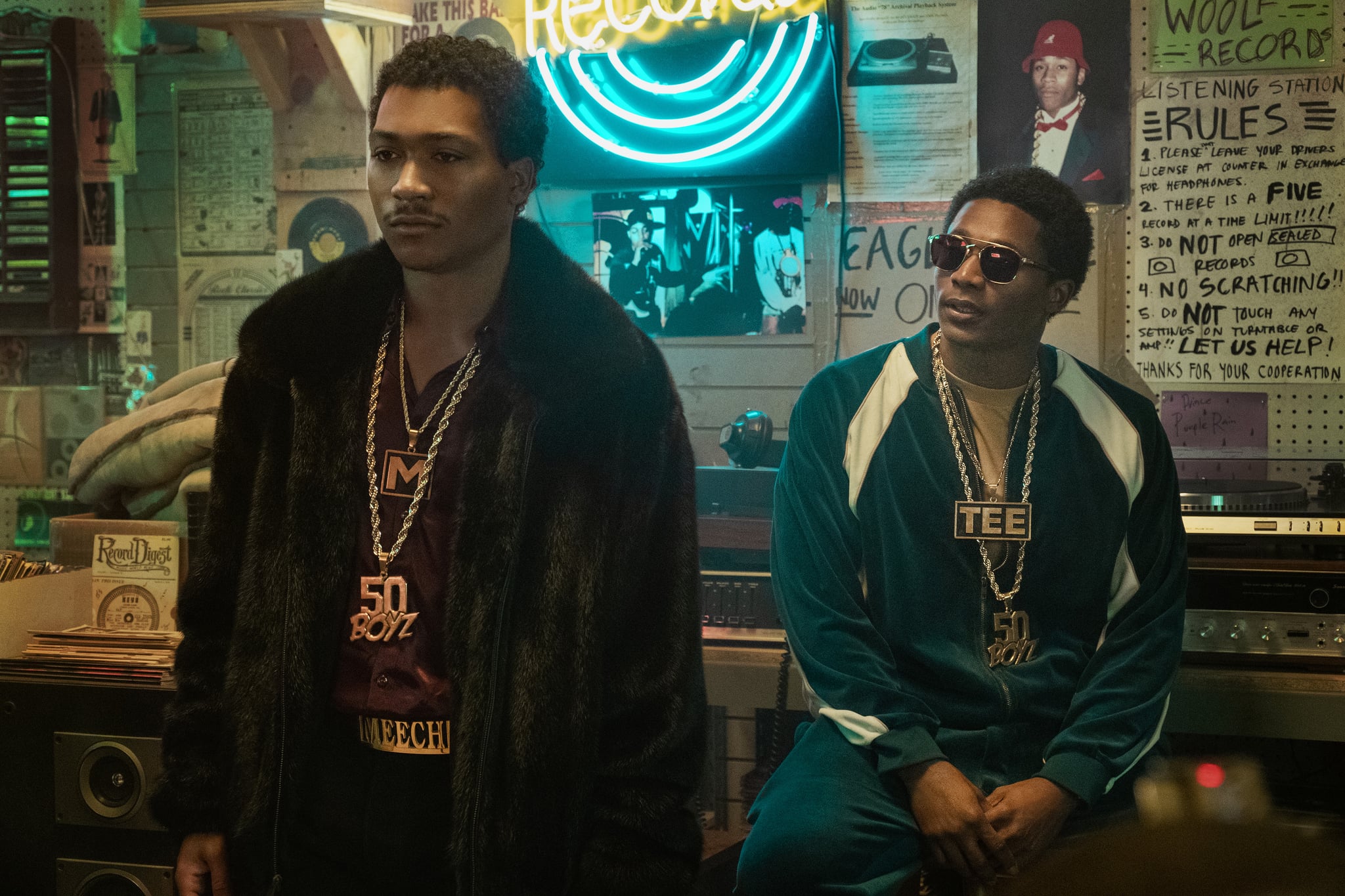 "BMF"'s first season had its fair share of explosive moments, but Flenory Jr. teases that the stakes are raised in season two as "a lot of crazy things happen." "We're really just going to blow the audience away," he adds. "BMF" already has a strong hold on Starz, but Flenory Jr. makes a compelling case that all the "legendary" things his family did could keep the show around for quite a few seasons. "There's so many things that people need to see," he says. "I feel like 'BMF' could be like 'The Sopranos' and go 10 seasons or more."
"I feel like 'BMF' could be like like 'The Sopranos' and go 10 seasons or more."
"BMF" isn't the only show that's kept Flenory Jr. busy. He also appears on the first episode of "Euphoria"'s second season as Travis, a DJ who crosses paths with Maddy (Alexa Demie). Though he only has a brief cameo on the HBO series, Flenory Jr. says his experience on Sam Levinson's set was "amazing." "Being able to work with other actors like Hunter Schafer and Zendaya, they're really killing it," he says. "I was on set watching them, even when I didn't have to work, because it was just a different project all the time and they filmed so much differently than 'BMF.'" There hasn't been any talk of Flenory Jr.'s character returning for season three, but the actor hopes they find a way to bring him back somehow.
Aside from his TV roles, Flenory Jr. is set to make his film debut in an upcoming movie titled "Taurus," starring Machine Gun Kelly and Megan Fox. Clearly, the budding star is staying busy and putting his acting skills — supported by 50 Cent — to good use.
Now that he has a few credits under his belt, Flenory Jr. wants people to take him more seriously as an actor — one who's capable of owning roles beyond portraying his father. "I'm trying to show people that I'm a real actor because I can do anything," he tells us. "I can play anybody, not just my dad or [a character] on 'Euphoria.' I can play anything."
"BMF" has not announced an official premiere date for season two yet, but it's likely that the series will return later this year.