Did Kanye West Approve Netflix's Jeen-Yuhs Documentary?
Kanye West Tells Fans to "Follow Your Jeen-Yuhs" Following Netflix Editing Dispute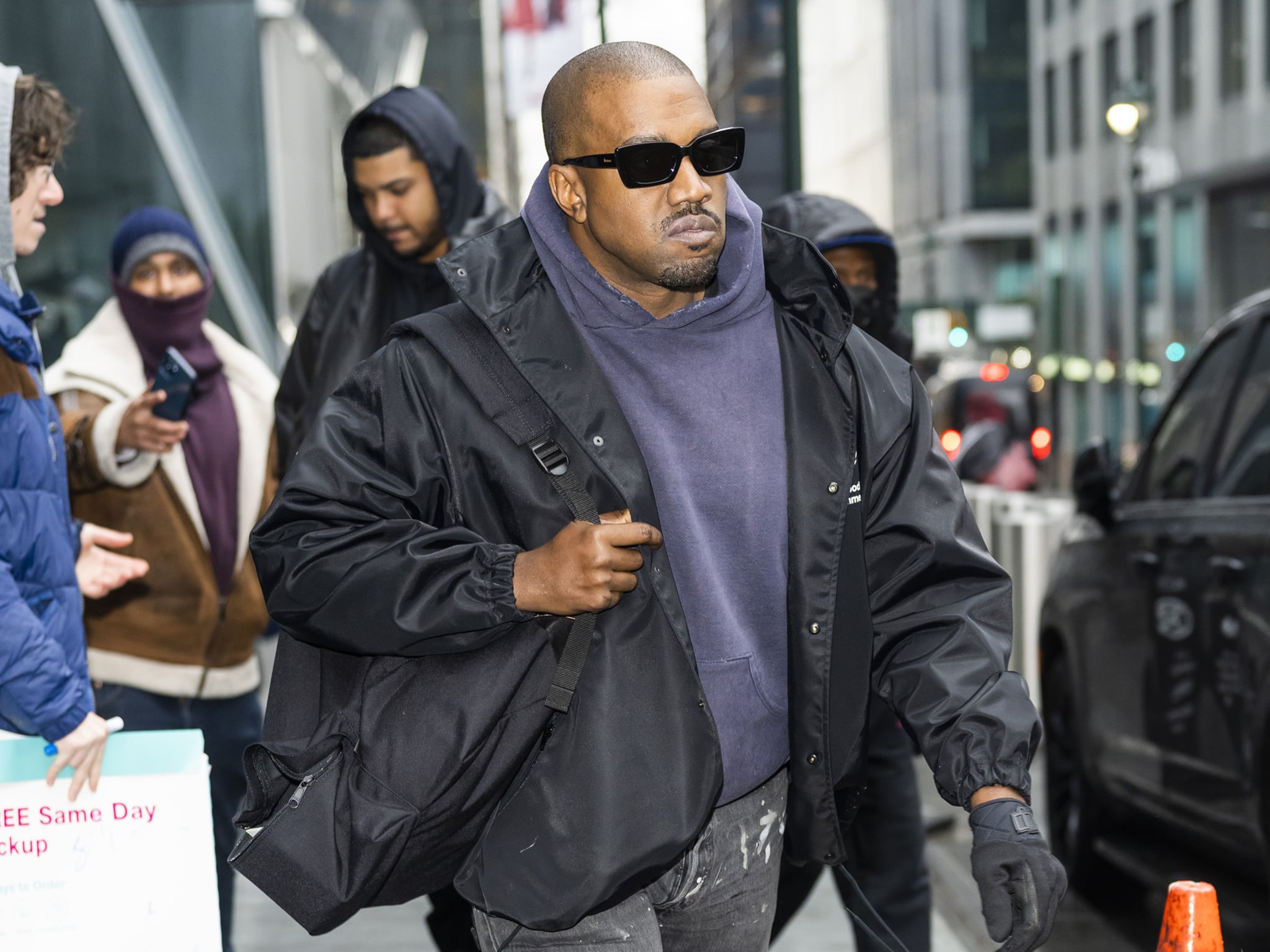 Kanye West's life and career got the documentary treatment from Netflix in a three-part series titled "Jeen-Yuhs: A Kanye Trilogy." The behind-the-scenes documentary — which premiered at this year's Sundance Film Festival ahead of its Feb. 16 Netflix premiere — is "an intimate and revealing portrait of Kanye's experience" that focuses on his early days in music, his failed 2020 presidential bid, and his image as a businessman and artist. While West was involved in the making of the documentary, codirectors Coodie Simmons and Chike Ozah had control of the final cut.
Weeks before the documentary's Netflix debut, however, West demanded that control be transferred over to him. "I'm going to say this kindly for the last time. I must get final edit and approval on this doc before it releases on Netflix," he wrote in a since-deleted Instagram statement on Jan. 21, according to People. "Open the edit room immediately so I can be in charge of my own image. Thank you in advance."
However, following the Netflix debut of "Jeen-Yuhs" part one, West shared a since-deleted message of support for the documentary, walking back his previous qualms regarding the final cut. "Never give up on your dreams and follow your Jeen-Yuhs! Praise GOD!" the rapper wrote on Instagram alongside a clip from the project.
Variety noted that it was surprising that West allowed the documentary's codirectors to have the final cut, since he's known to be meticulous about his own image. "I said, 'Dude, you have to trust me.' And he did, 100 percent," Simmons told Variety. "Mind you, when his team and the business people have gotten involved, they're of course going to have their say. But I needed to tell this story. It's not about making Kanye likable or not. The footage doesn't lie. What makes the film special is that it's not something definitive; it's his journey through my vision."
In an interview with "Entertainment Tonight," Simmons and Ozah confirmed that West's request wasn't granted. "Our company is called Creative Control, so that tells you a lot right then and there," Ozah said. "Input is always welcome. We'll use that input and take the best from it as it aligns with the film and objective goal of the film we're trying to make."
Simmons said that he was "disappointed" by West's request but that he "understood that that's Kanye," per "ET." He continued: "I said to myself, 'Trust God.' God led you up to this point. You got to continue to trust God and that was it. And I know God's gonna work it out because this film is very important for everybody who has a dream, for everybody after us."
Part two of "Jeen-Yuhs: A Kanye Trilogy" hits Netflix on Feb. 23, and part three airs on March 2.