Let's Break Down The Staircase's Deeply Frustrating 13 Episodes
The Staircase, one of Netflix's most anticipated new Summer shows, has finally arrived on the streaming platform, and with it comes a whole lot of mystery. The docuseries hails from Academy Award-winning filmmaker Jean-Xavier de Lestrade and follows the trial and conviction of crime novelist Michael Peterson after he's accused of murdering his wife, Kathleen Peterson, by beating her and throwing her down the stairs of their Durham, NC, home in 2001. Although there are plenty of interesting themes at play in The Staircase — sexuality, class issues, the unbreakable bonds of family — much of the series revolves around one key question: did Michael Peterson kill his wife or not?
Unfortunately, as mentioned repeatedly by lawyers and law enforcement officers throughout all 13 episodes, the only people who know the real answer to that question are Michael and Kathleen. By the time the credits roll in the final episode, "Imperfect Justice," you might be left feeling a little confused about the whole thing, and for good reason.
There is zero concrete evidence to prove that Michael murdered his wife, but the documentary itself is also fairly biased toward the accused; de Lestrade's footage intimately captures the perspective of Michael and his legal team as opposed to the state's, and one of The Staircase's editors, Sophie Brunet, actually went on to strike up a romantic relationship with Michael while putting together the documentary (de Lestrade maintains the relationship did not affect her job). Just like in Netflix's other recent true-crime hit, Evil Genius, there are no easy answers.
The series actually first premiered in 2004, when it was released in the US as an eight-episode miniseries on the Sundance channel. The eighth episode concludes with Michael's 2003 conviction. The jury found him guilty of murdering Kathleen, who was found at the bottom of her home's stairs with seven deep lacerations in the back of her skull, as well as other deep cuts and bruises. The judge sentenced him to life in prison without the possibility of parole. But, as you discover in later episodes, more evidence eventually comes to light that completely changes the case.
Since this is likely the final chapter of The Staircase, read on to get a full breakdown of the case that's captivated true-crime fanatics for nearly two decades.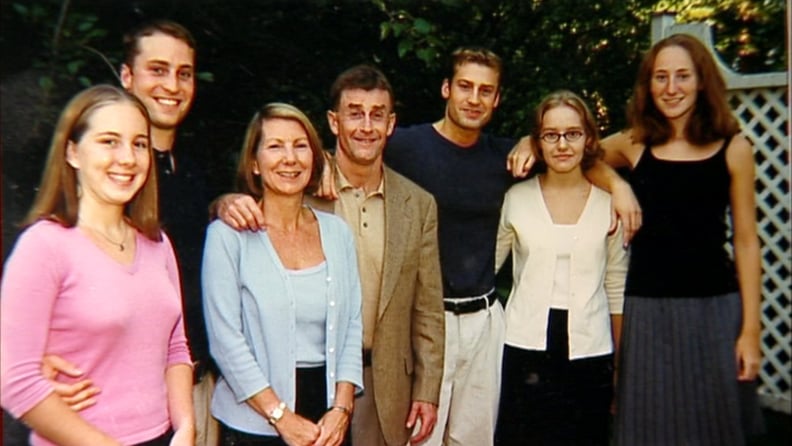 Kathleen's Fatal Fall Down the Stairs
On Dec. 9, 2001, Michael and Kathleen went out by their pool to enjoy a glass of wine after watching the movie America's Sweethearts. Kathleen went inside, and a few hours later Michael supposedly followed, which is when he told law enforcement that he found Kathleen bloody and unconscious at the bottom of their home's staircase. He claimed she must have tripped and fallen because of the alcohol they'd been drinking.
When the autopsy report was released, it was revealed that 48-year-old Kathleen had sustained shockingly severe injuries, ones that didn't necessarily match up with the type of fall she'd taken. Injuries included a fracture of her neck cartilage and seven deep cuts on her head, which led police to suspect she'd been bludgeoned. She died from blood loss.
Since Michael was the only one home at the time of her death, he was charged with her murder. He pleaded not guilty. As the trial wore on, it came out that he was bisexual and had been having affairs with a number of men outside of his marriage with Kathleen. Michael said his wife knew about this and that they'd come to an arrangement, but Kathleen's daughter, Caitlin, and her sister Candace Zamperini insisted that there was no way Kathleen would have ever allowed such a thing to go on.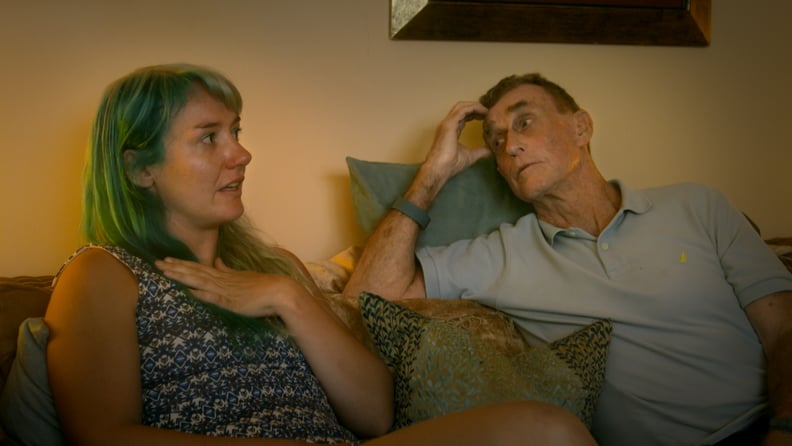 Elizabeth Ratliff's Mysterious Death
When watching The Staircase, it might be hard to keep track of the complicated Peterson family tree. Michael had two biological sons, Todd and Clayton, with his first wife, Patty. He and Patty later adopted two young daughters, Martha and Margaret Ratliff, after their mother, Elizabeth Ratliff (a Peterson family friend), died in Germany in 1985. What's eerily coincidental is the nature of her death: Elizabeth was found at the bottom of a staircase in her home with severe injuries to her head.
The similar nature of Elizabeth's and Kathleen's deaths was enough to leave the jury serving on Michael's trial in Durham significantly suspicious. The two families were close friends while living in Germany, and Michael was the last person who'd seen Elizabeth alive — following dinner at the Ratliff home one night, Michael offered to stay behind and help Elizabeth put her girls to bed. The next morning, the nanny, Barbara, discovered Elizabeth's body.
Elizabeth's death was initially ruled an accident, but when her body was exhumed during the trial for a second autopsy in April 2003, the coroner found sufficient evidence to categorize it as a homicide. Michael wasn't accused of murdering Elizabeth outright, but the fact that her daughters — who he, again, adopted after her death — were the recipients of a hefty life insurance policy was enough to cast doubt in the jurors of his case.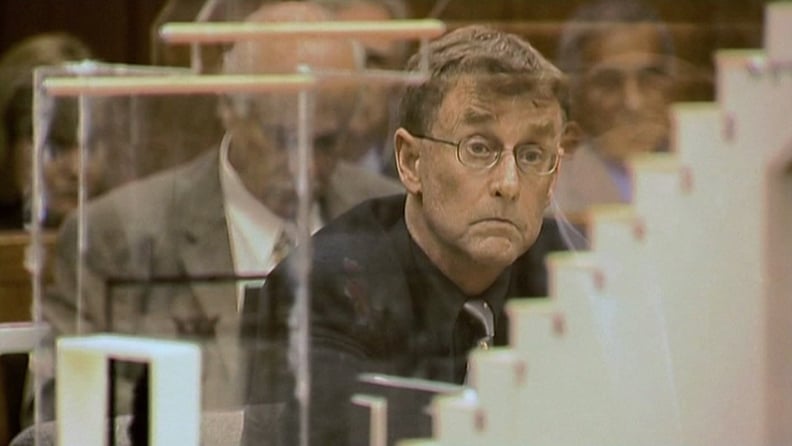 The Verdict
Michael's trial ended up being one of the longest in North Carolina history. It all ended on Oct. 10, 2003, when the Durham County jury found him guilty of killing his wife. He was sentenced to life without parole and was later sent to the Nash Correctional Institution to serve his time. Both his lawyers and his children — Todd, Clayton, Martha, and Margaret — were shocked by the decision.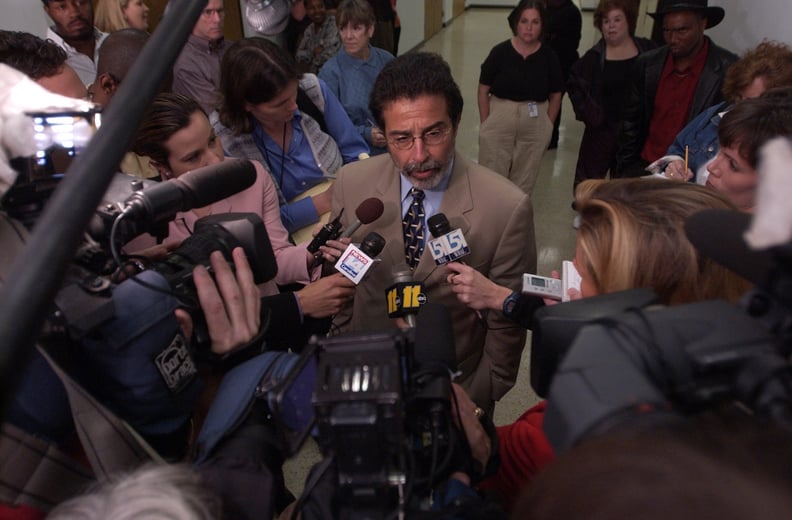 The Owl Theory
Buckle up, because this theory gets a little wild. Despite much of the evidence pointing toward Michael beating his wife with a blunt object on the head and then pushing her down the stairs, a new idea emerged in late 2009: the lacerations on her head could be explained by an owl attack. Durham attorney T. Lawrence Pollard, who lived near the Petersons, came up with the theory when it was revealed that microscopic owl feathers and slivers of tree bark had been found tangled up in a clump of hair found in Kathleen's left hand.
Fans of the theory argue that the wounds on her scalp were consistent with marks that would've been left by owl talons, and the feathers were the kind found on owl feet. Needles from a cedar tree were also found on her body, and there were drops of her blood on the home's front walkway and the front door, suggesting that she could've fallen after being attacked outside the house and then made her way inside. There had also been a number of owl attacks in the area around that time.
The owl theory was definitely an interesting one, but it wasn't strong enough to warrant a motion for a new trial. As for why it's basically ignored in The Staircase documentary?
"The purpose of the film was to follow the legal process," de Lestrade told Vulture in an interview. "If there would have been another trial, I'm sure that the owl theory would have been examined inside the courtroom. But because it was never introduced inside the courtroom, I decided not to talk about that theory. It's really a mystery, the way she died."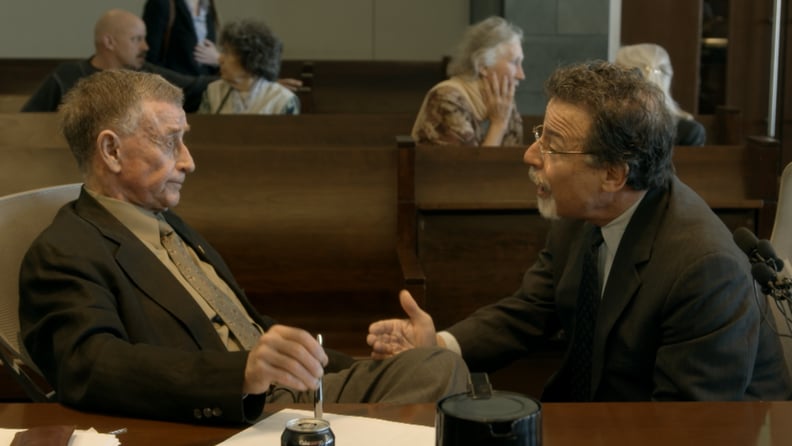 The New Trial
In August 2010, it came out that one of the key witnesses who testified against Michael — FBI analyst Duane Deaver — had falsely represented evidence in 34 cases. Because Deaver's bloodstain analysis on a pair of Michael's shorts ended up being a principal reason that the jury found him guilty, the case was reopened. By December 2011, Michael was released from prison on $300,000 bail and placed under house arrest with a tracking anklet.
In February of 2017, Michael's lead defense attorney, David Rudolf, negotiated for a resolution with the Durham County DA. Michael signed an Alford plea, which asserts the defendant is innocent while also acknowledging enough evidence for a conviction exists. He was sentenced to 86 months in prison, but with a credit for time served, he didn't have to serve any additional time in prison.