American Horror Story's Night Stalker Escape Isn't Fictional
That Attack on American Horror Story Was Inspired by a Real Night Stalker Encounter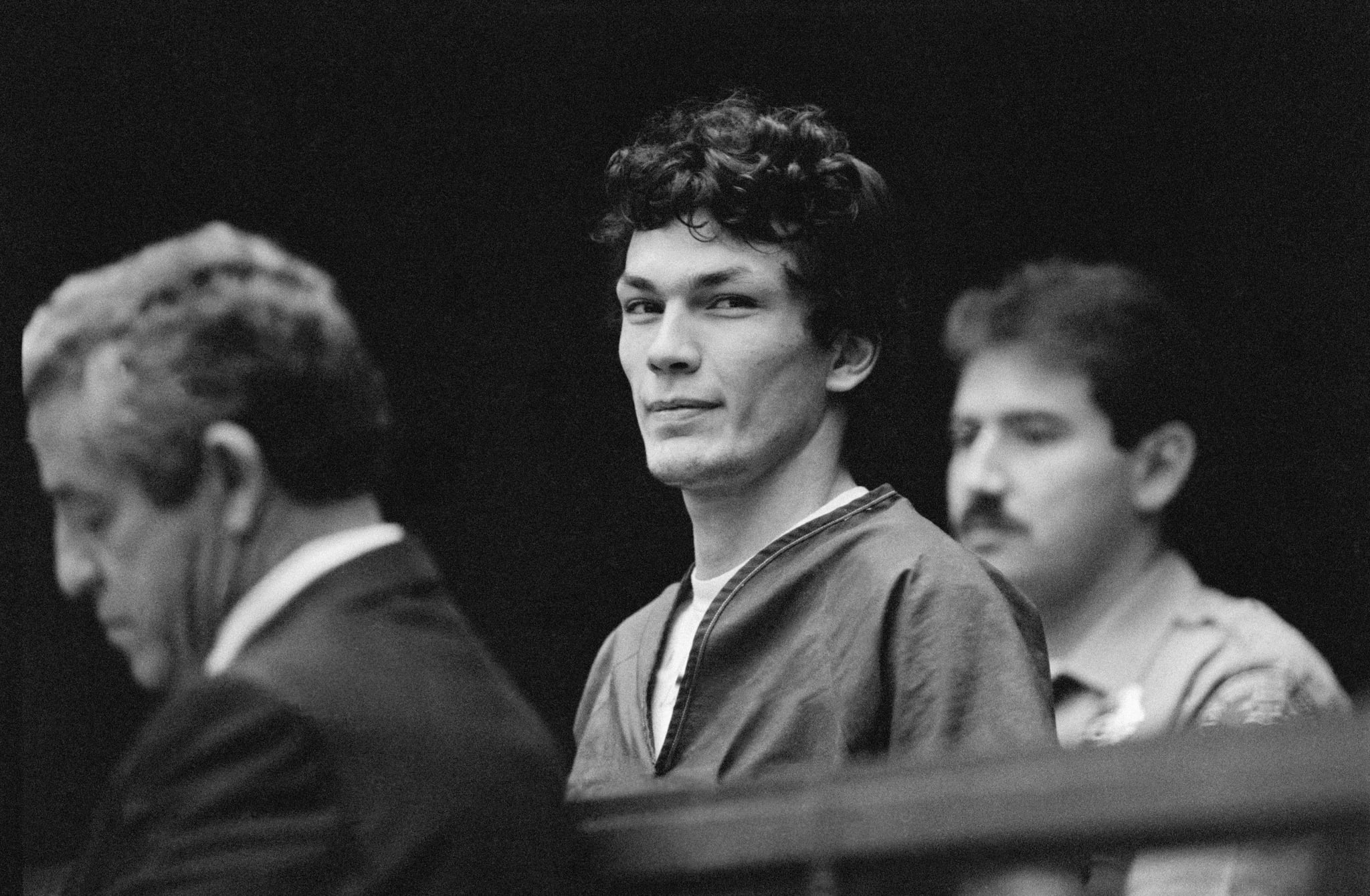 Right off the bat, American Horror Story: 1984 introduces us to not one but two villains: Mr. Jingles and the Night Stalker. While the first character is fictional, the Night Stalker, aka Richard Ramirez, was very much an actual serial killer in the '80s. And just as Emma Roberts's Brooke Thompson survived his terrifying attack in the first episode, so did a real young woman in 1985.
It's no secret that American Horror Story draws from gruesome real stories — in past seasons, we've seen everything from the Black Dahlia to the Manson Family. This time, as the series did with Bloody Face, we see the murderer up close as a main character portrayed by Zach Villa.
First, let's digest Brooke's encounter with the serial killer. College student Brooke unexpectedly finds herself in danger after her steamy L.A. aerobics class, during which she ironically tells her acquaintances that serial killers are more active in the Summer because people leave their windows open. The Night Stalker breaks into her home, throws her from her bed, and demands to know where her jewelry is. He asks her if the stuff in her jewelry box is all there is and makes her swear on Satan. Not finding much good, he then tells her that she's going to die by the hand of the Night Stalker.
Channeling witchy Madison Montgomery energy, Brooke whacks him with a frying pan. He runs off when a neighbor says they called the police. Terrified, Brooke then decides to go to Camp Redwood with her new gym buddies . . . only to learn that a serial killer massacred nine people there in 1970.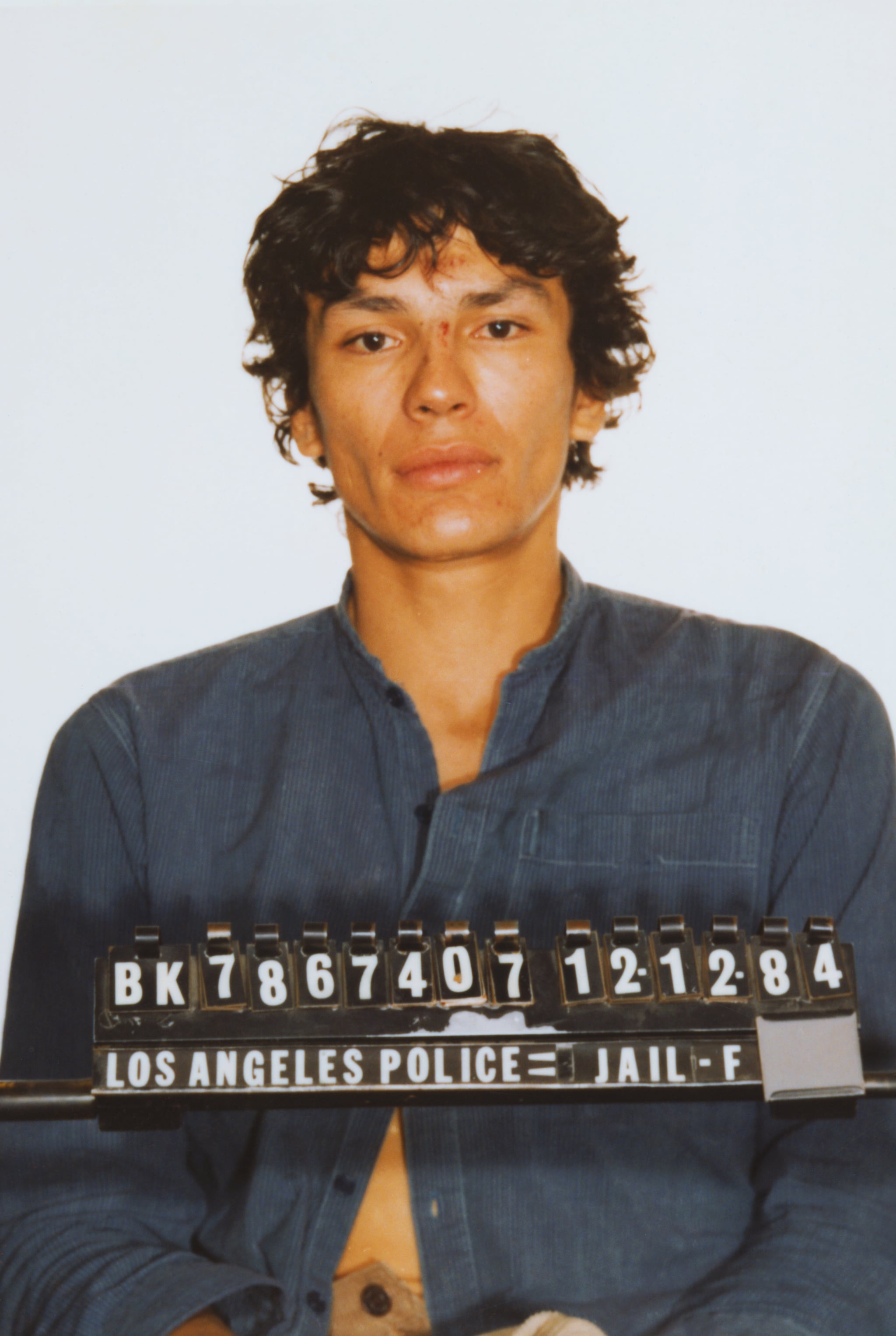 In 1985, a 16-year-old teenager named Whitney Bennett really did survive an attack by the Night Stalker in Los Angeles. The night of the incident, Bennett returned to her Sierra Madre home at 1 a.m. on July 5 after visiting friends in La Canada and La Crescenta. She slept with the lights on, and her window, too, had been opened.
When she woke up, the lights were turned off, the phone cord had been cut, and she suffered from a bad headache. Bennett screamed for her parents — she had been beaten badly with a tire iron and strangled with the phone cord. Her assailant made off with her jewelry but left behind a bloody shoe print. Ramirez also left her with brutal injuries that required 478 stitches.
Ramirez really was a Satanist, though most of his murders and attacks occurred in 1985 as opposed to 1984, the year the show takes place. By the end of August 1985, the police tracked Ramirez down. He had by then killed at least 14 people. He was guilty of 43 different charges, including ones for murder, attempted murder, sexual assault, and burglary.
How closely the series follows the Night Stalker's real crimes, we'll have to find out as the season unfolds. What's also interesting is Brooke's situation — she's shy and quiet, a bit of a wallflower. Other than a longing look at what appears to be an engagement ring and eyes for Chet, we don't know much about her relationships and if they'll factor into Ramirez's or Mr. Jingles's next encounter with her. And because it's American Horror Story, we're pretty certain that there will be another terrifying encounter.
Image Source: Getty / Bettmann