Who Plays Mr. Jingles on American Horror Story: 1984?
Here's Why You Totally Recognize Mr. Jingles on American Horror Story: 1984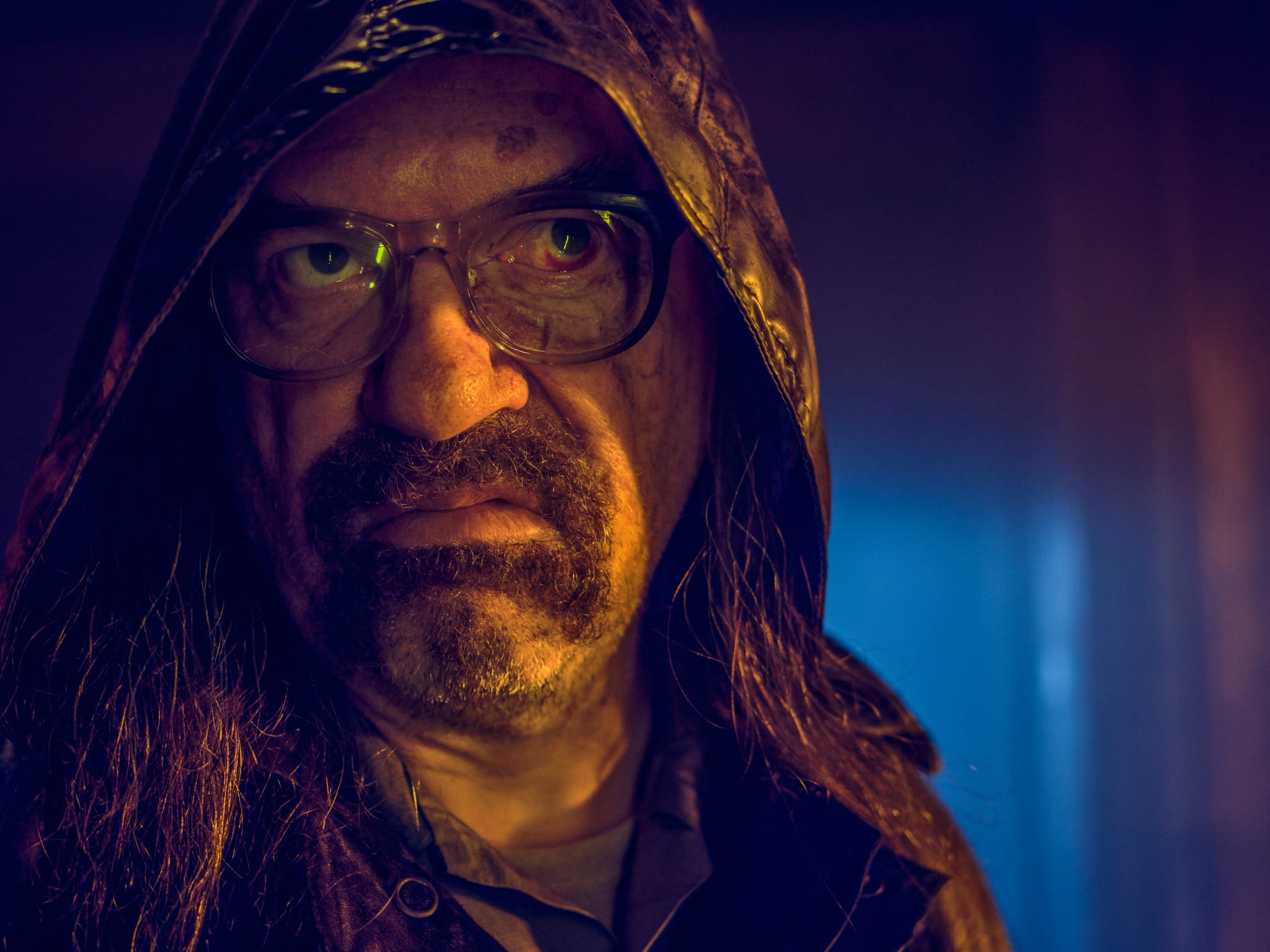 While you processed the simultaneously poppy and freaky '80s vibe of American Horror Story: 1984, you might have scratched your head over why the terrifying Benjamin "Mr. Jingles" Richter, the ear-obsessed creep who killed nine campers, looks familiar. For those who know American Horror Story in and out, it's because the actor behind the murderer, John Carroll Lynch, has played a — let's say twisted — character before: Twisty the Clown from AHS: Freak Show. Plus, Lynch is a pretty prolific character actor who's been featured on the big and small screens over the years.
First, let's talk shop about his new character. AHS: 1984 immediately introduces us to Mr. Jingles in the first episode when they flash back to the killer murdering nine people at Camp Redwood in 1970. There is one survivor from his attacks: Margaret Booth (Leslie Grossman), who is the evangelized owner of the camp in the show's current day of 1984. While Richter is incarcerated for years, he breaks loose from a mental hospital after faking his hanging. Before the camp murders, Richter was a Vietnam War soldier with a high kill count, dishonorably discharged when the Army discovered his DIY project where he made a necklace from his victims' ears. Back in America, he became a janitor at Camp Redwood. Margaret, a counselor on that murderous night, remembered the sound of his keys jingling before the attack. Thus, Mr. Jingles.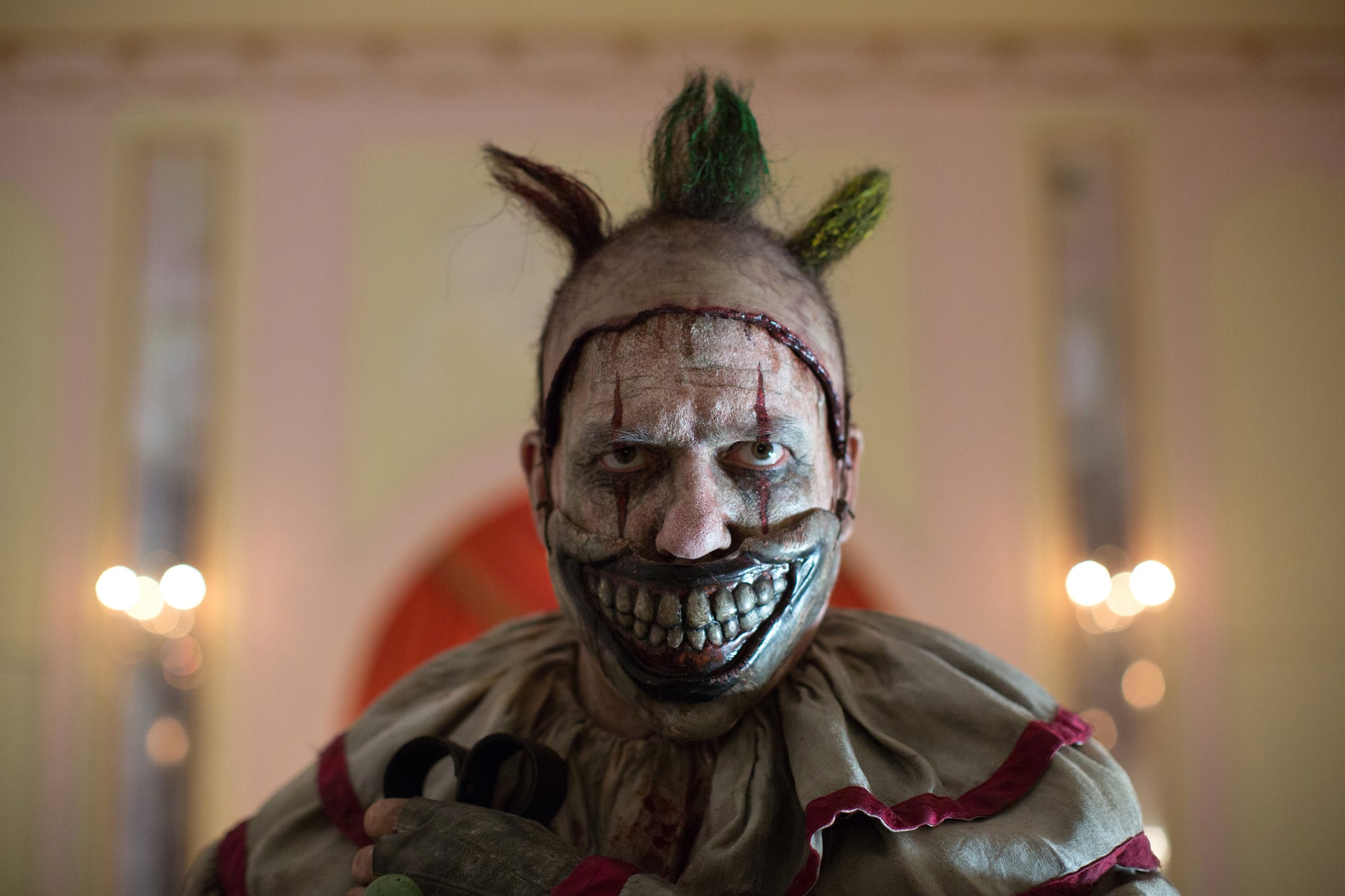 Lynch first appeared on season four of American Horror Story as Twisty the Clown, the deranged children's entertainer with a sad-turned-utterly bonkers backstory. After shooting off his lower jaw, Twisty emerged as a serial killer and mentored the spoiled Dandy Mott. Lynch reprised his creepy clown role in season seven in Oz Mayfair-Richards' nightmare. (In Cult, Twisty is a fictionalized comic book character.) He also briefly appears in AHS: Hotel as John Wayne Gacy . . . another serial killer.
Even before American Horror Story, Lynch has been a recognizable name on many TV shows and movies. His career first gained notoriety when he starred in the Coen brothers' Fargo as Frances McDormand's painter husband Norm. Some might also remember him as Steve, Drew Carey's cross-dressing brother on The Drew Carey Show. Additionally, he's worked with big-name movie directors like Clint Eastwood and John Woo as well, cast in supporting roles in action films such as Face/Off and Gran Torino.
And yes, Lynch has been in many a horror-thriller project outside of the Ryan Murphy universe. He's played creepy parts in The Invitation and Zodiac (above). In the latter movie, he portrayed Arthur Leigh Allen, a man suspected to be the Zodiac Killer. Lynch starred in the David Fincher thriller across Robert Downey Jr., Jake Gyllenhaal, and Mark Ruffalo long before their Marvel days.
We honestly can't wait to see how Lynch brings to life the terrifying Mr. Jingles as this season of AHS progresses. For now, there are plenty of his past projects we can enjoy as we wait for future episodes — the man has, after all, a whopping 120 acting credits to his name on IMDb.