Did Selling Sunset's Emma Hernan Qualify For the Olympics?
"Selling Sunset"'s Emma Hernan Clarifies Her Claims About the Olympics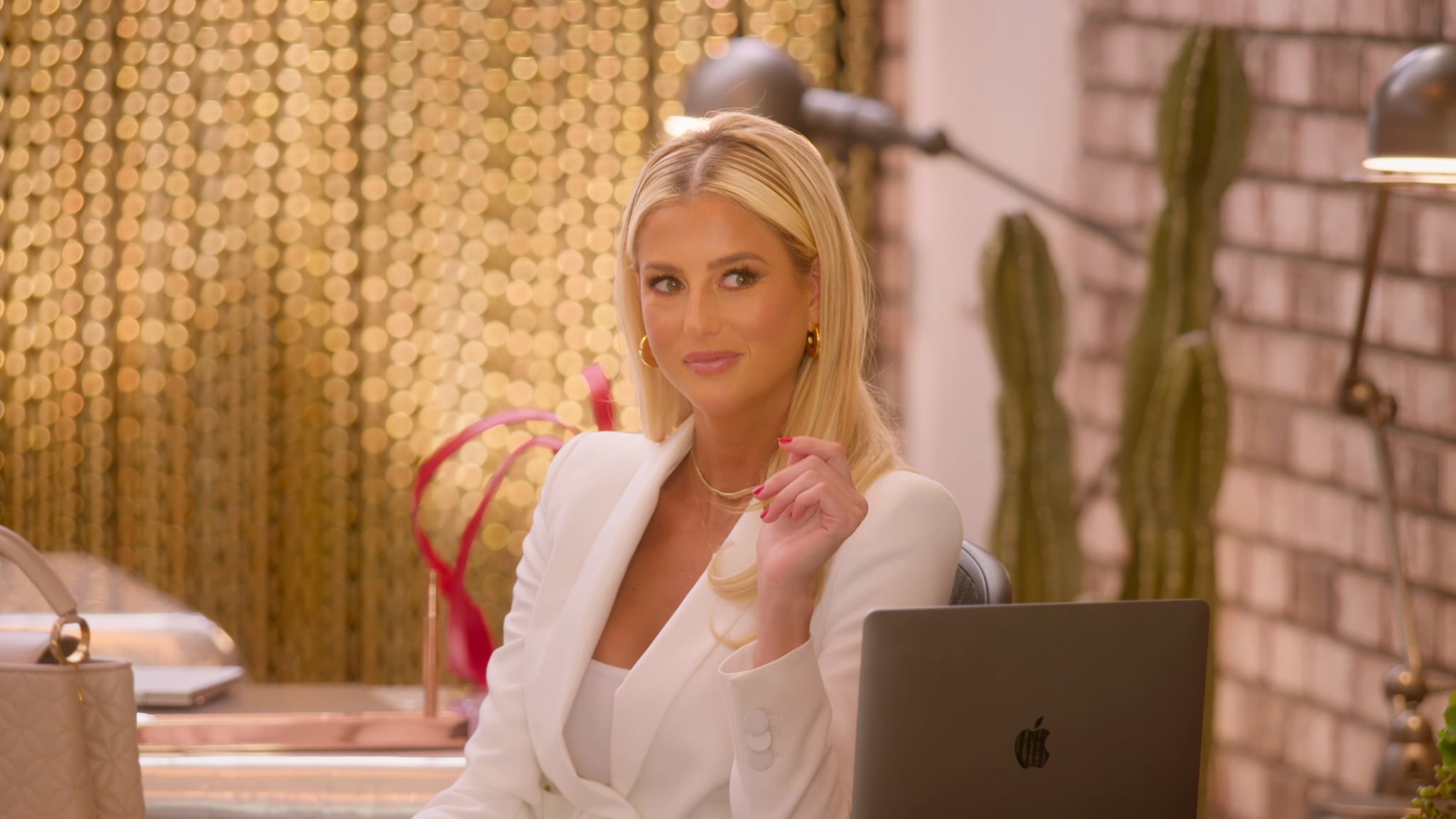 During the "Selling Sunset" reunion, which Netflix released on May 6, Emma Hernan addressed her comments about qualifying for the Olympics. In episode three of the fifth season, Hernan tells her new client, Micah, that she once qualified for the Olympics as a swimmer in backstroke. She did not go into detail at the time.
When asked about her swimming history by host Tan France, Hernan clarified, saying, "I grew up. I was a swimmer. My AOL name was EmmaSwimmer. But yeah, from 6 till 14, is when I stopped, that was my whole world. And I placed second nationally in backstroke and I did qualify for the pre-Olympics."
"My mom has all the little newspaper clips. Don't worry, my mom's got my back," she said. Hernan added that her mom had offered to post all her swimming trophies online.
Hernan previously talked about her Olympic qualification on "Life Stories With Joanna Garzilli" in an episode called "Emma Hernan Top Model and Angel Investor on a Woman's Path to Success." In a video of the interview, which seems to have taken place in 2020 before she joined "Selling Sunset," Hernan talks about her swimming background. She says that she started swimming when she was 6 years old. Hernan was inspired by her mother, who was a famous swimmer in their town of Scituate, Mass. Hernan said she also quickly started breaking records as a child, explaining, "I ended up getting a time that qualified for the Olympics."
Hernan told Garzilli that when she was 16, she gave up swimming to go be a model in Paris. Hernan has not spoken about where she attended college, but she appears in the digital version of the 2008 freshman record at the University of Rhode Island, and she listed her hobbies as crafts and photography.
It's not clear what Hernan meant by "pre-Olympics," but it's possible it's a reference to the Olympics trials. Hernan doesn't appear in the list of people who competed at the 2008 US Olympic trials or the 2004 Olympic trials, but it's possible she qualified and chose not to compete. It's also possible her time qualified her for the swim team for another country.
Hernan has never posted about swimming on her Instagram, where the oldest posts date back to 2014. Many of her early posts are photos of her in swimwear, but she doesn't mention her own athletic experience in the water.