I'm a Huge Game of Thrones Fan, and I'm Confused as F*ck All the Time
Game of Thrones is one of the best shows on television. Not only is the writing superb, but the characters are intriguing, the setting is unusual, and the deaths just do. not. stop. While I consider myself to be a pretty big fan of the show, I also constantly find myself shutting down when other people talk about it. Everyone else seems to know every detail about every little thing, and I still struggle to keep the character names straight. Not only are the different houses flooded with incest and bastard children, but the layout of Westeros, the different alliances, and whatever is happening beyond The Wall is . . . a lot. Keep reading to see if you also fall into the "Confused Game of Thrones Fan" category, because I really hope I'm not the only one.
01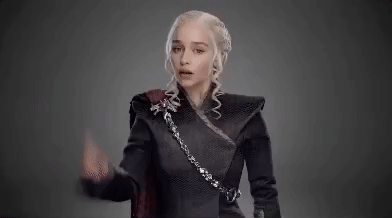 When an Episode Starts and You Need Total Silence and the Volume on Full Blast
Missing any tiny detail or line of dialogue can throw me totally off.
02
When Sh*t Starts to Go Down and You Can't Remember Who Is Where and Why
Is Jon Snow in King's Landing? Wait, no, it's Dragonstone, right? Is it actually called Dragonstone or is that just the crap they need to kill those dead guys?
03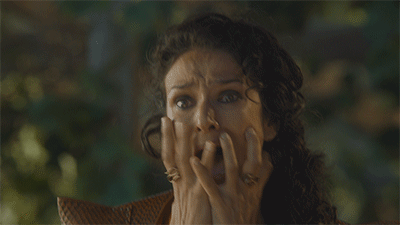 When There Is a Huge Death and You Try and Work Out the Layers of Meaning in Your Head
Wait, was that dude married to that other girl from Dorn? Dorne? Or were they brother and sister? THERE'S TOO MUCH INCEST.
04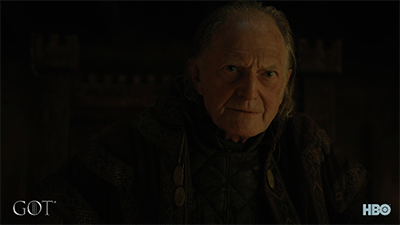 When Characters Dress Up as Other Characters and You're Just Like, "You Know What"
Arya definitely has this crazy skill, but how the hell does it work? And let me go back to my season six notes to make sure that old guy is definitely dead.
05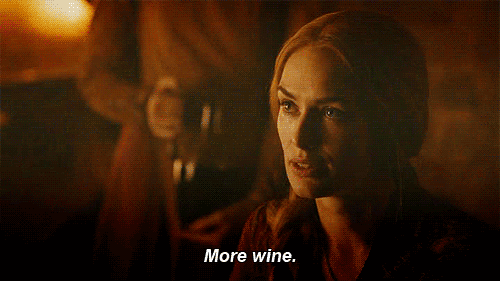 When the Episode Is Over and You Know You Have Homework to Do
06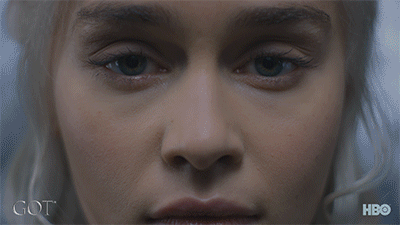 When You Try and Sleep After an Episode but Random Details Keep Popping Into Your Head
*is about to doze off*
Mind: Waittttt, I think that one soldier had a daughter who had that gross cracked skin thing happening and he killed her. But why?
07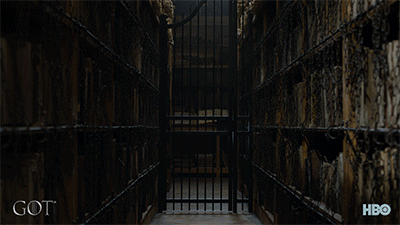 When You Try to Hide How Much You Actually Have to Study This Sh*t
08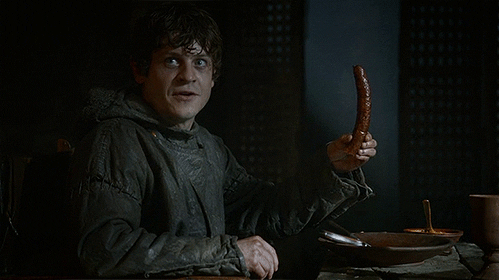 When You Thought You Knew All the Ramsay Stuff but Then Someone Goes Into Crazy Detail and You're Just Like, "LOL, Penis"
*busts out any and all sausage jokes just to seem hip*
09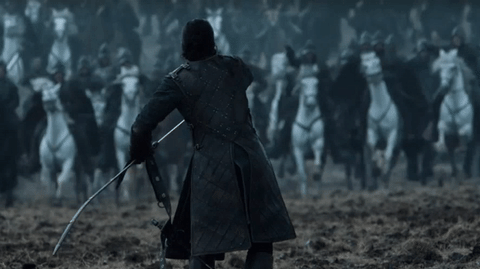 When You Prepare to Walk Into the Office the Day After an Episode
I watched the episode, yet WTF are you all talking about?
10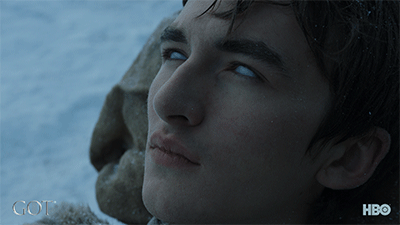 When Someone Makes a Comment Like, "How Did You Not Know That?"
B*tch, I know things. You're just too much.
11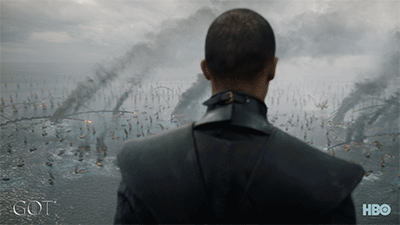 When the Whole Office Gets Into a Heated Debate About Something and You Just Have to Observe
I know the names of the main characters, but are you talking about that bald guy who always looks like he's hiding pizza in his robe?
12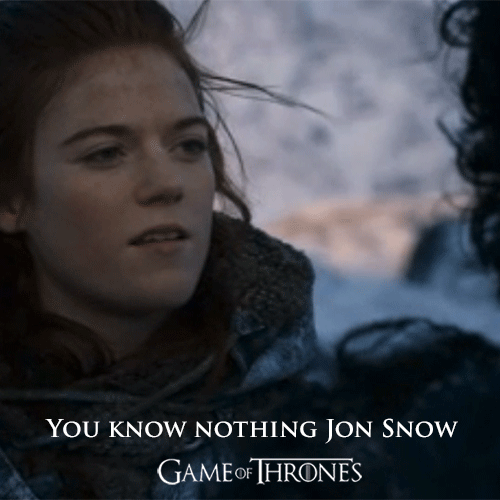 When You Felt Like the Show Was Talking Directly to You
13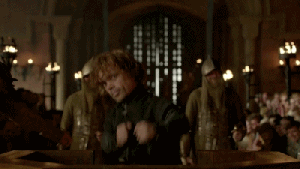 When You Finally Figure Something Out
I get it! I follow it! I love it! I really do!