Genera+ion: Is Greta Moreno Asexual?
Genera+ion's Greta Is Still Discovering Herself and Her Asexuality on the Season 1 Finale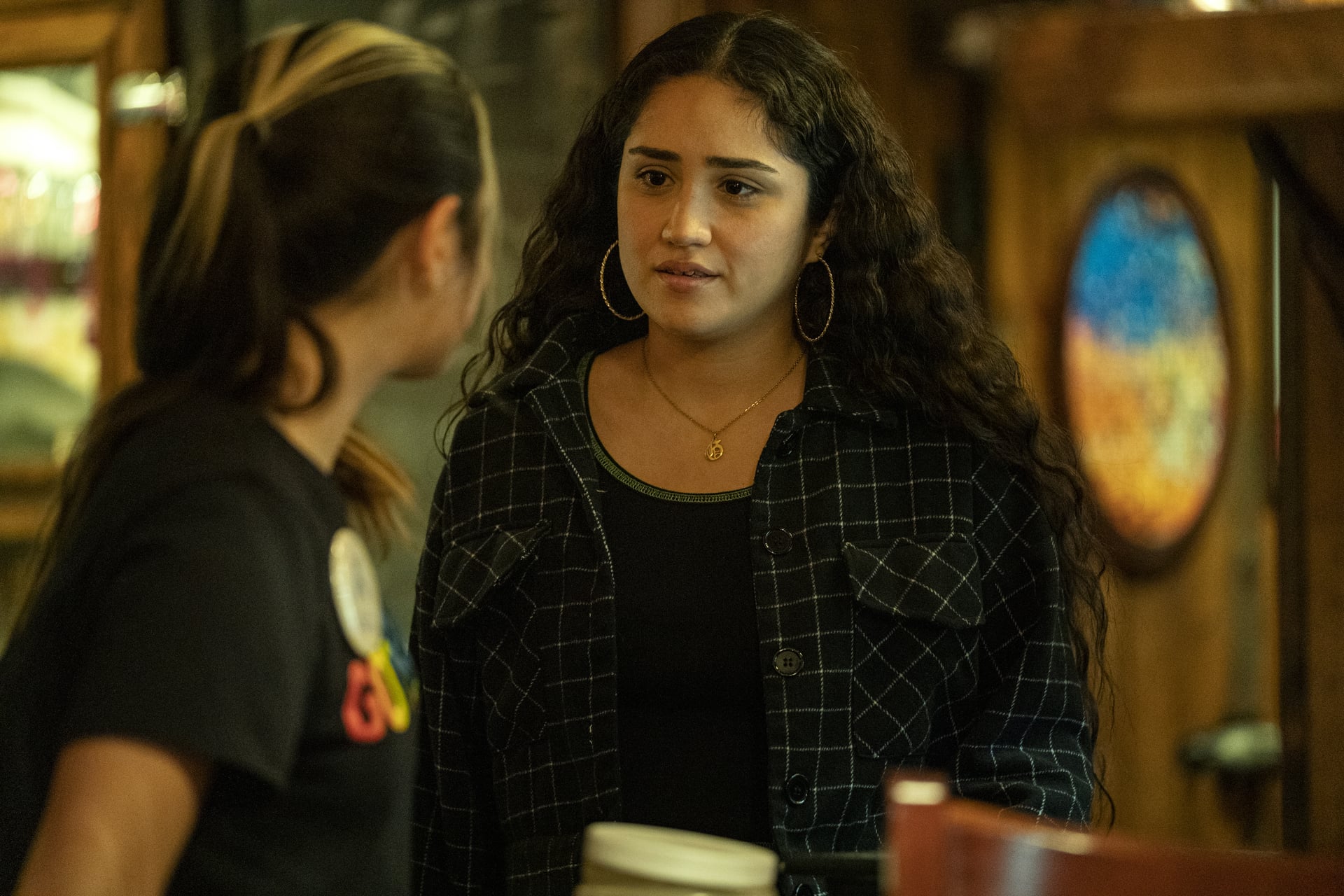 One of the best things about Genera+ion is how open and honest a portrayal it is of different gender identities, relationship types, character backgrounds, and sexualities. In its goal to take a frank look at the teenage identity, it's become one of the most recent mainstream shows to highlight a character's asexuality. During the season one finale, titled "V-Day," Haley Sanchez's Greta finally confronts Chase Sui Wonders's Riley about the unfortunate hookup incident in the motel room. "I can like someone. But when it comes to kissing or making out or whatever, I don't want that," Greta finally says before revealing she's asexual. "So I don't know how it can work between us. Even if you wanted it to. What I said that night wasn't because of me not liking you, 'cause I never stopped liking you."
Genera+ion has been hinting at Greta's sexuality throughout the series, including Greta being uncomfortable with Chester's comments in episode six, her "freak-out" on Riley during episode seven, and the continued awkwardness whenever she's with Lucia or tries to explain things to Riley. "We want to explore this idea of a couple in which one member is asexual," show cocreator Zelda Barns shared with TVLine. "Greta is still learning how to talk about the fact that she's asexual and learning what that means for her, and she doesn't quite know what she wants yet. We want to dive into how Greta will handle this realization about her identity." Cocreator Daniel Barnz then added, "These characters have finally professed their love for each other, and they'll now have to navigate what happens when one of them identifies as asexual. That's a really fascinating and modern problem. It's an interesting obstacle to explore in a love story."